Though decks are admirable outdoor spaces, they might not protect you from rains and insects. However, an enclosed patio will let you enjoy the outdoors without any hindrance. Besides adding value, it helps boost the amenity footage.
It waves off the extra jobs of cleaning leaves, washing, and constantly moving the outdoor furniture inside because of the climate. Thus, you can carelessly leave your belongings in your enclosed patio without worrying about the sun and the wind.
Intensive Cleaning
A deck does not remain that tidy every time. Falling leaves, pollen, and dust from the air and birds create a mess every time. Before converting it to an enclosed patio, consider cleaning the deck. Get rid of furniture, toys, planters, creepers, even the shoe racks; rub off the walls, clear webs, and plant waste, and mop the floor and the carpet for a clean deck.
Figure Out the Zoning Restrictions
Zoning restrictions come into the picture when screens convert a previously open area to an enclosed space. A local design firm will help you understand zoning and work under the judiciary.
Check for The House-Layout
Many times, the existing railing or the column grid hampers the placement of patio panels. These need to be modified. Moreover, if you enclose a space, you will need a door, landing, and stairs. Thus, check for a door space in the plan. Make sure that your patio design matches the language of your existing home configuration.
Choosing Outdoor Blinds
Blinds hung around porches extend added comfort depending on the use. As the harsh climate may destroy the blinds, have high-quality blinds that will cut down your future expenses on maintenance. Moreover, be careful and skilled during the installation to extend the longevity of the product.
You can choose durable faux wood blinds that combine the aesthetic of genuine wood while resistant to dust. Moreover, naturally textured blinds will help you strike the same chord with nature. Thus, with the right blinds for your patio, you will experience comfort and shade.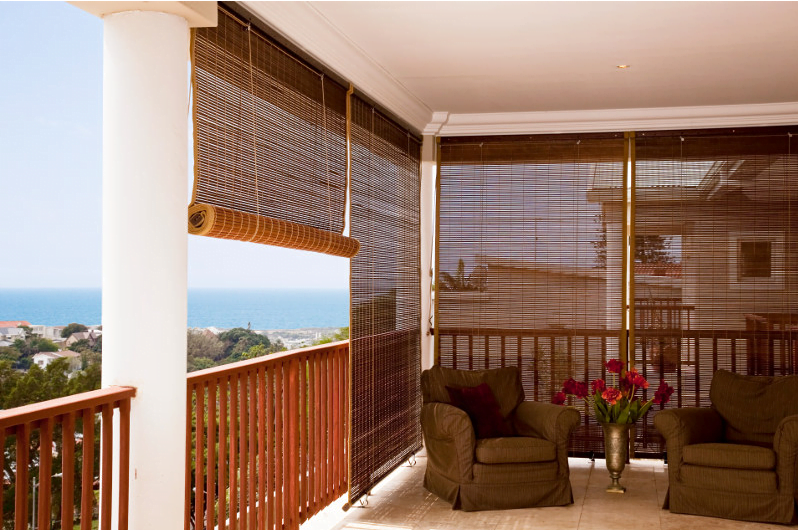 Painting
an inexpensive technique to add vibrancy without investing in costly veneers is painting. You can go creative and add sparkle to the trims and frames. For the floor, make sure to use thicker and more durable customized patio paint having slip-resistant granules.
Furniture
Your enclosed patio will not have everyday furniture. You can choose softer, cushioned furniture with throw pillows that add activity and brighten up space. Sturdy yet durable wicker is a good option for your patio. You may even pick up a chair and table that is easy to clean and maintain for an informal working space 
Moreover, for some funky furniture, do check out flea markets and exhibitions. Furthermore, old rugs, vintage rocking chairs, or tables that no longer suit your living room might be perfect for your enclosed patio. You can even add hammocks in this space.
Furniture Arrangement
You can divide long and narrow porches into two different seatings. This way, you can shuffle between privacy to guest spaces within minutes. You can also use a minimalist approach with just a couple of chairs and side tables.
Placing four chairs in a circle in an enclosed patio calls for a great space to hang up with friends. If short of space, you can even replace chairs with Ottoman that functions as both a chair and table. Nevertheless, you can always opt for a cliché layout of two sofas facing each other with chairs in between.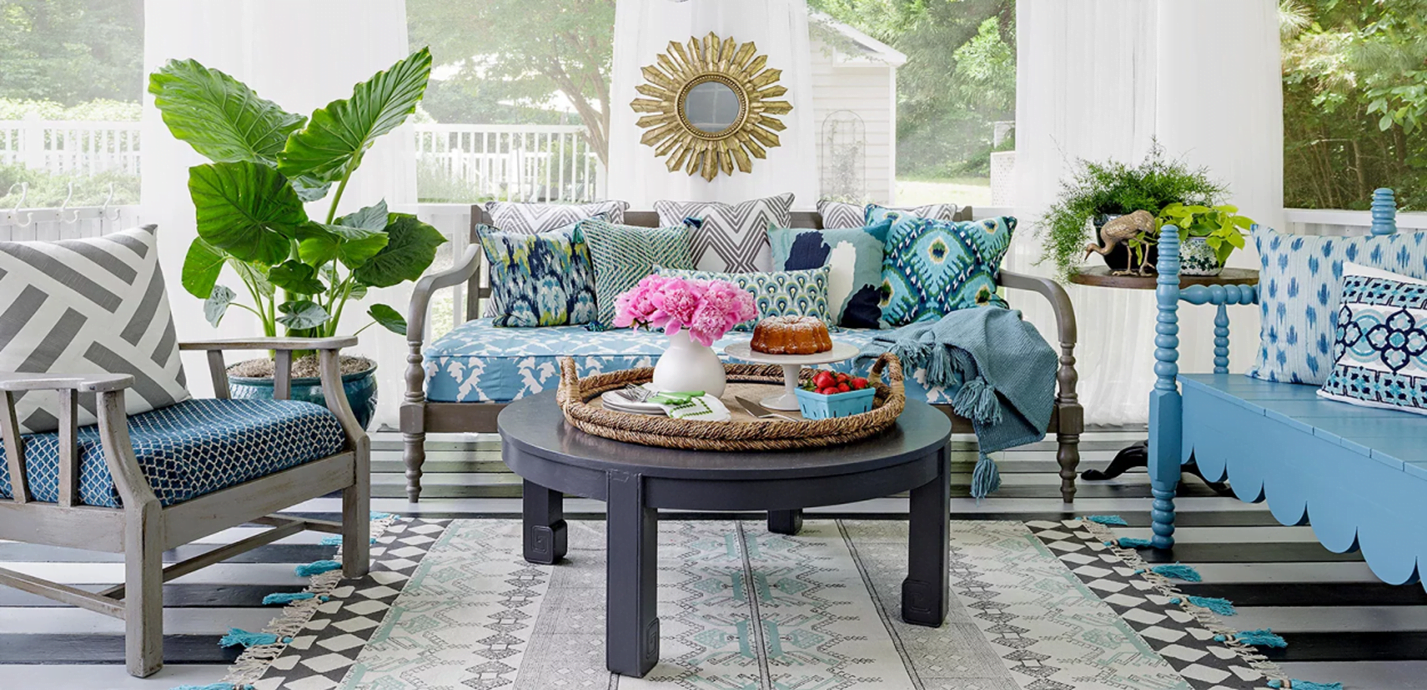 Lighting
Never overdo it with harsh lights in this space and let it be natural. However, during the night, calmer glows are needed. Star pendants, dome pendants, and industrial pendants will elegantly light up your space. Globe string lights with accent furniture can provide relaxation. Rustic ceiling lights with a rustic wireframe sound perfect for outdoor evenings. Moreover, black lanterns can add a modern edge to your contemporary patios.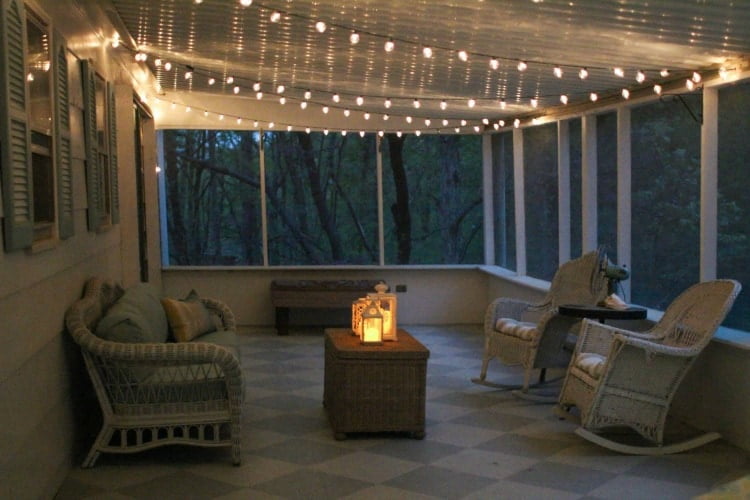 Functional lighting can also take the form of sculptures, seating, or decor. You can even check out LED lamps with Bluetooth for your happy friend corner. However, always remember that simplicity is the ultimate sophistication and, sharp angles and geometry will add texture to your neutral space.
Heating
You may invest in an outdoor heater if temperatures go down in the evening. Moreover, it will help retain a comfortable temperature during cooler winter months.
Accessorise
You may incorporate a grill or outdoor kitchen area in your enclosed patio to host small parties. Additionally, you can build your small library inside as an enclosed patio sounds just perfect for reading silently in a corner with coffee.