A house's exterior is one of the crucial factors a real estate expert considers when selling a home because the outward appearance always creates a significant impact on a property's resale value. The truth is, a home's exterior is the first attraction that influences the decision of a real estate agent or a potential buyer when they stop by for a house viewing. If the house isn't appealing enough despite being valuable, it might be appraised lower than it should or take a longer time in the market without attracting the right buyer.
That should settle some concerns if you aren't sure if you should fix your home or sell it as it is. But, often, it's always a good idea to revamp your home's exterior to make it look as good as new. Consider undertaking an exterior design improvement like converting your open patio into an enclosed one to visually make your home more attractive and raise its resale value.
Don't know where to start? The tips below will help you boost your home value by enhancing its exterior design.
1. Ensure The Driveway Is In Good Condition
A driveway is an integral part of a home since it connects the house and the road. Besides, it's the first place a buyer will go through before seeing the other features of the home. It might go unnoticed or receive a compliment if it's in good condition, otherwise, it can drastically affect the appeal of your home. Ensure that it's well-organized, free of clutter, neat, and clean. You might also want to consider getting garage doors that match the architectural style of your house, especially if what you have right now are already old or worn out. This will give your home an upgraded and more appealing look.
Beyond the appeal, most buyers want to be sure they'll have a place for their cars and they can get to the house or leave without interfering with the landscape. If you don't have a driveway yet, you should consider constructing one. Generally, ensure that the buyers' expectations are met when you present your property to them either through a house viewing or online photos. That makes your house a valuable investment for them.
2. Improve The Front Door
After the driveway, the next place a buyer will encounter is the main entry, where the front door is located. Since it's an important point of focus in a home's visual appeal, the front door can tell a buyer a lot about the quality of a home. To improve it, you can do simple things like polishing the door hardware and fitting a soffit ceiling to the porch's visible underside or overhang.
Make sure to get rid of any unsightly thing on the front door area and try to repaint it with welcoming colors, especially if the paint's already fading, blistering, or peeling. Consider replacing the doorbell, door knocker, and door lighting to complete the front door makeover. You may add flowers and other decorations along the foyer, to amplify the welcoming atmosphere of the house.
3. Rethink Your Roofing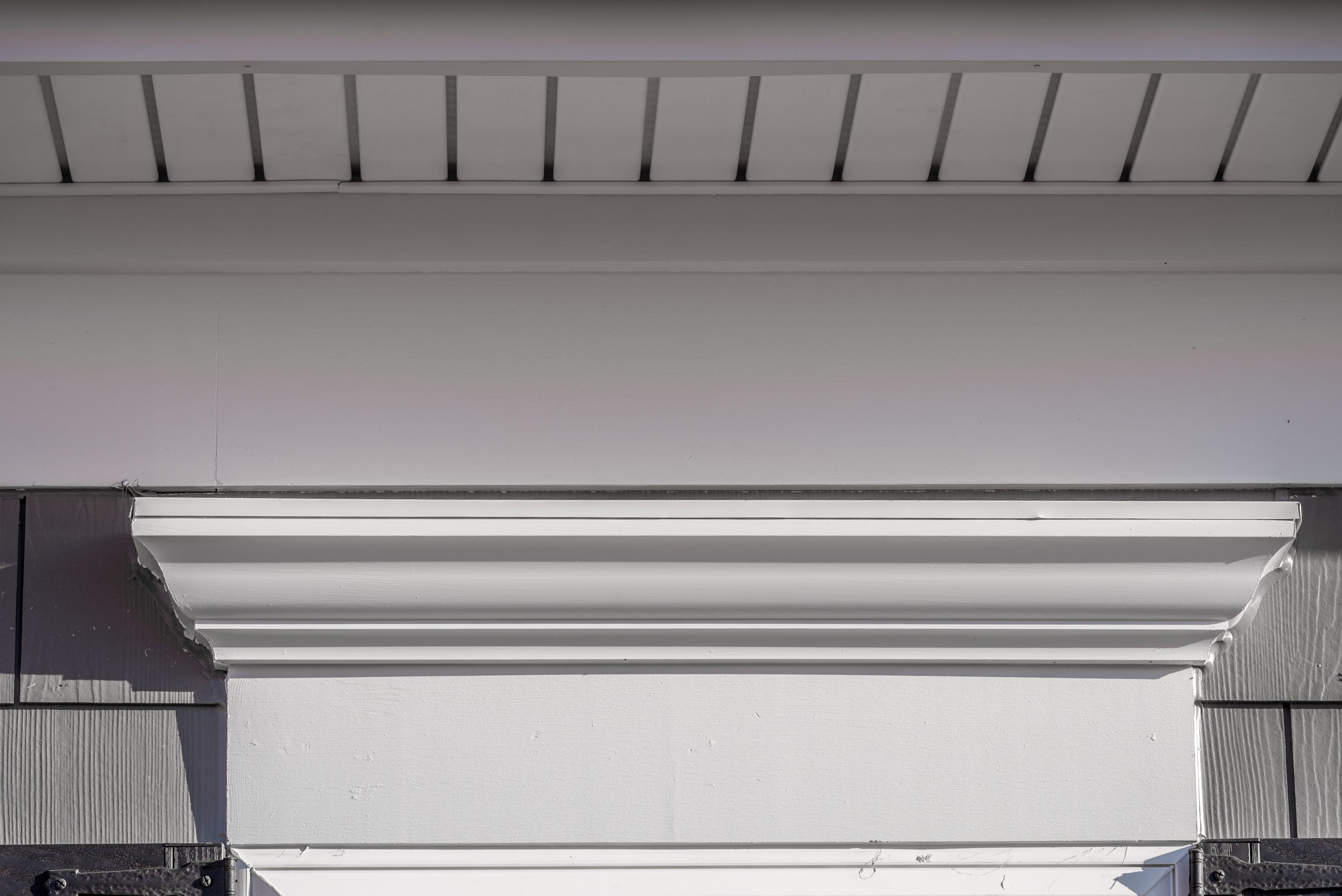 The roof takes up a substantial part of the entire home value, and it's also the most prominent feature of a house. Without a good roof, a home will be unprotected from many exterior forces like the wind, rain, and snow. The importance of a good roof automatically makes it a notably powerful marketing tool when you're looking to sell your home. Therefore, you want to ensure that the roof is appealing enough to enhance a buyer's interest in purchasing your property.
While replacing your roof can be quite a costly home improvement venture, it can significantly increase your home's resale value. There are many roofing considerations to keep in mind when undertaking a roofing project for your home. The aspects below come into play if there's a need to improve the roof before reselling because they directly affect your home's appeal and resale value.
Missing shingles: Missing shingles tell a buyer that you're not keen on taking care of your home, sending a message that the entire house is not well looked after. Inspect and replace any missing or broken shingles before putting your house on the market.
Roofing material: The roofing material should be practical for the location of your home. There are some areas where metal roofing is more preferred than clay or wood and vice versa due to specific weather conditions. A roofing material that the buyer will most likely need to change will lower the resale value of the house as well as the number of interested buyers.
Age of the roof: All roofing materials have a limited lifespan. If your roof is nearing the end of its lifespan, a buyer will be wary of purchasing your home because the immediate expense of replacing its roof will follow. If possible, replace such a roof before listing your home for sale.
In short, when rethinking about your roof, consider practicality, quality, the material, and the color that will work best to boost your home's appeal and prepare it for a buyer.
4. Work On The Windows
Like the other exterior upgrades, good windows give an attractive outward appearance to a home, and they add to the number of things the buyer won't need to improve after the purchase. Updated windows with quality material tell a buyer that the house is well-insulated from outside noises, temperatures, and other interferences. These aspects make vital considerations for buyers, which give you a deserved right to value and resell your home for a higher price.
Good windows are also used for aesthetic purposes, making the overall look of your home more appealing and increasing its resale value, as well as your pool of buyers. If the windows are still in good condition and are energy-efficient, you can replace the window panes instead, if necessary.
The Value of An Appealing Exterior Design
While there are other areas to improve in your home's exterior design to increase your property's value, these tips can be your major areas of consideration. These are areas that a buyer is likely to see when they first set foot in your property or when they browse the photos you posted online. Any improvement will give your home a chance for a higher appraisal because of its exceptional exterior design alone.