The high-quality amenities, services, exterior with great hillside landscaping, and interior with luxurious room designs are just some of the many things you can look forward to when moving into a luxury apartment. It provides convenience, quality, and comfort that you don't typically get from low-end buildings. While luxury apartments are a dream for some, it's a worthy investment for those who can afford to purchase a unit in Quincy, Massachusetts. The sturdy structural built and fancy appearance of a luxury Quincy apartment, as well as the security assurance, basically make up for the high price you pay upfront.
By adding a touch of your preferred interior decorations, you can make a luxury apartment appear more luxurious and feel homier. But how do you style a luxury apartment without overdoing it?
Here are the top 6 tips you should know when styling a luxury Quincy apartment:
Add Lighting Fixtures
Lighting fixtures are essential to help brighten up the apartment and make it look spacious. When choosing lighting fixtures, you need to consider the mood you want to set and where you want to put the lights. An elegant chandelier will be best for high-ceilinged apartments while lampshades are great decorative pieces for your living space and dim night lights for your bedroom.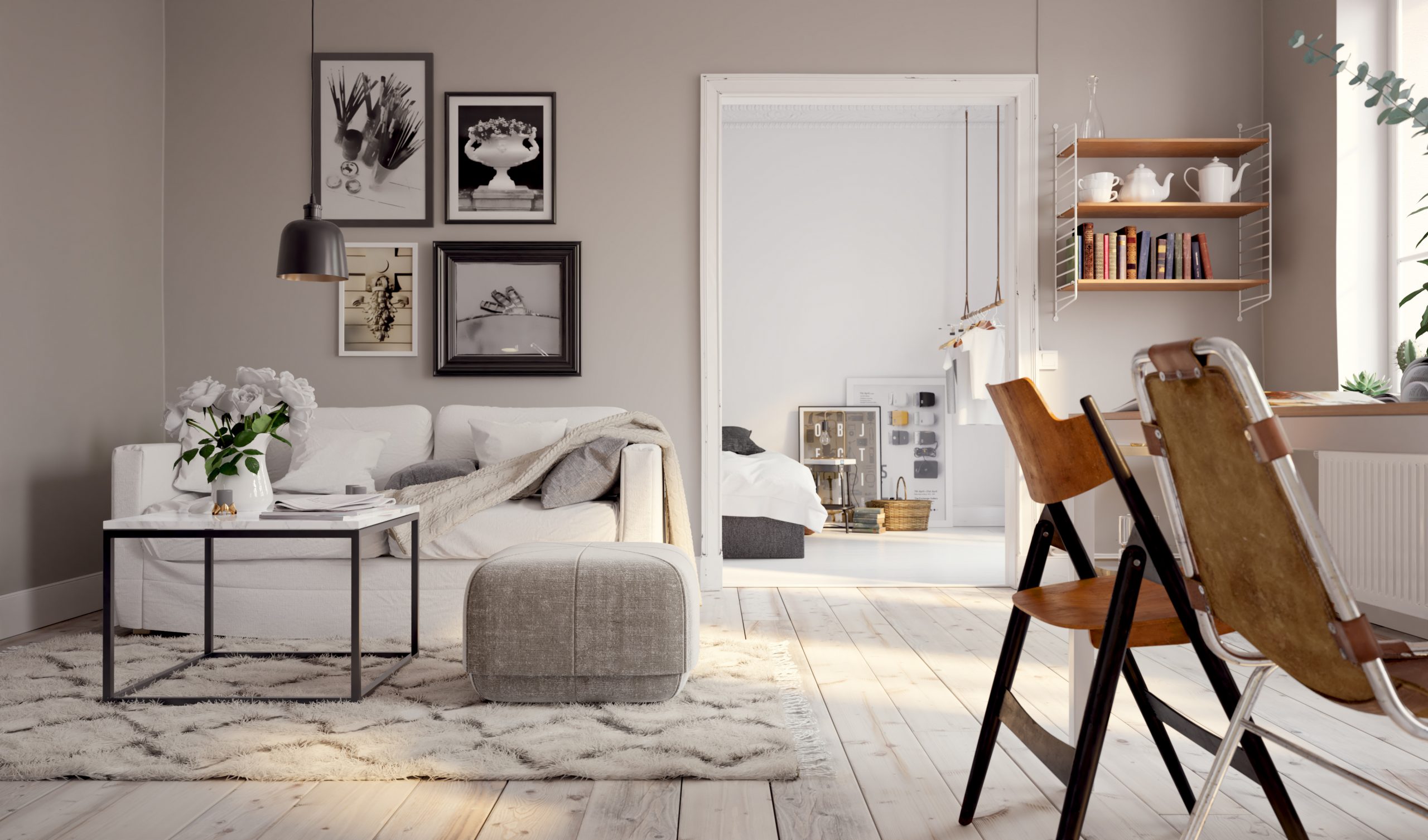 If you have extra floor space, adding a floor lamp can help brighten up the nooks and dark corners in your apartment while dispersing enough light to the rest of the nearby spaces. Lastly, you can go for scone lighting fixtures to serve as accent lights on walls or simply, night lights above the bed's headboard.
Put An Accent Wall
An accent wall is an easy way to bring color to your apartment. There are unlimited choices of paint colors, finishes, and wallpapers you can choose from when adding an accent wall, and you can have it in any room you want. When choosing an accent wall, consider balance as a principle, the focal point of the space, and furniture in the area. Gray, cream, and brown shades create a neutral balance for spaces, while pastel and neon shades bring a pop of color to your usual white walls.
Aside from paint colors, you can also add other elements and textures to your apartment. You can decorate it with a shiplap, textured wood accent, mural art, and built-in display shelves to add dimension to your space.
Showcase Artworks
Artworks can add personality to the apartment and help set the ambiance of a room. Classical paintings and sculptures are excellent investments; they can make any space look more elegant. You can install a large artwork as a focal point in your space or create an art gallery wall for a more creative look.
An art wall can be a collection of your most prized photos, art prints from local artists, craft projects, or classic paintings that you can customize as much as you want to fit your interior theme. With artworks you personally crafted or prefer, you can give a personal touch to your apartment and achieve a relaxing, cozy, safe space.
Utilize Mirrors
Mirrors create the illusion of a bigger space, making a room appear larger than its actual size. It reflects a room's walls and makes it feel less enclosed, which is excellent for long or cramped areas. What's more, it can also double the light entering your apartment! With the help of mirrors, you can maximize natural daylight use and create a cheerful living area.
Mirrors can also increase the interior appeal of a room and serve as a beautiful centerpiece for other decorative elements such as flowers, vases, photos, and books. Framed decorative mirrors can definitely make a statement piece to your apartment. For instance, a framed full-body mirror is a great addition to your bedroom, dressing room, entryway, foyer, or other dull corners of the apartment.
Use An Area Rug
Apartments with an open floor layout may look cold and dull. If you want to liven up your space, area rugs can add colors and dimensions to your floors. Unlike wall-to-wall carpets, area rugs come in different sizes to separate the living area from the dining space, kitchen, bed area, etc. You can also change area rugs as much as you like compared to wall-to-wall carpets that are usually cemented or tacked to the floors, making them excellent statement pieces for your dull flooring. Since area rugs are not permanently stuck to your floor, it's easier to wash them or change rugs.
Aside from the decorative benefits, area rugs also help reduce noise and floor damage to maintain your apartment's luxurious view and feel. It can also add warmth to your floors and help create a homey ambiance, making you feel more comfortable staying in a specific space in your luxury apartment.
Make It Clutter-Free
One of the simplest ways to style a luxury apartment is by keeping it clutter-free. The trick to living in a minimalist apartment is to minimize the number of things you don't need and put those in outdoor toy storage or in your garage while keep the ones you love and use in nice storage. An apartment that's clear from clutter creates a clean and luxurious space.
You can also choose apartment furniture that has sharp-edged lines and an asymmetrical style such as structured shelves, dining tables, and couches. Be sure to search for products with a sleek and polished look as well as chrome surfaces and fixtures such as chrome faucets and bathroom fixtures, chrome accent chair legs, and dining chairs to keep the minimal look of your space.
Takeaway
Luxury apartments are already beautiful on their own, but by adding your own style, you can create an elegant and personalized space that you can enjoy. Follow these top apartment styling tips and make luxury your apartment fancier than it already is!