It should be everyone's New Year's resolution this year to live more sustainably. 2020 was a difficult year for everyone, but we are going to start 2021 out on the right foot by being more green. You do not have to completely change your life to be more green, you just have to make some adjustments. It is our responsibility to live as sustainably and eco-friendly as possible, and that means making some green upgrades to your home. Most green upgrades are simple and will actually end up saving you money in the long run. Whether you are moving into a new place or just want to add some improvements to your current house, these are 7 ways to make green upgrades to your home.
Eco-friendly flooring
Bet you never thought the flooring in your house could be more green. There are plenty of options out there for more eco-friendly flooring. Sustainable wood flooring uses fewer raw materials and requires less energy and natural resources. Materials like bamboo and cork are popular choices. Natural linoleum flooring is another option that is manufactured using all-natural, easily renewable materials. If you are thinking of redoing the flooring in your house, use eco-friendly material.
Install energy-efficient windows and doors
Installing energy efficient doors and windows is not only a more eco-friendly option, it will save you money in the long run. Energy efficient windows are also more soundproof, protect against harmful UV rays, and require less maintenance. You will end up spending less money on heating and cooling, while simultaneously helping the environment. It's a win-win situation!
Get recycling and composting bins
One of the easiest upgrades you can make to your home to be more eco-friendly is getting a recycling and composting bin. You do not realize how many containers you use on a daily basis that should be recycled and not just thrown away. Paper, glass bottles, and plastic bottles are all things that need to be recycled. A compost bin will help you be more green by repurposing leftovers and waste to turn it into fertilizer. If you are planning on renovating your kitchen in the near future, make sure a recycling and composting bin is in the plan.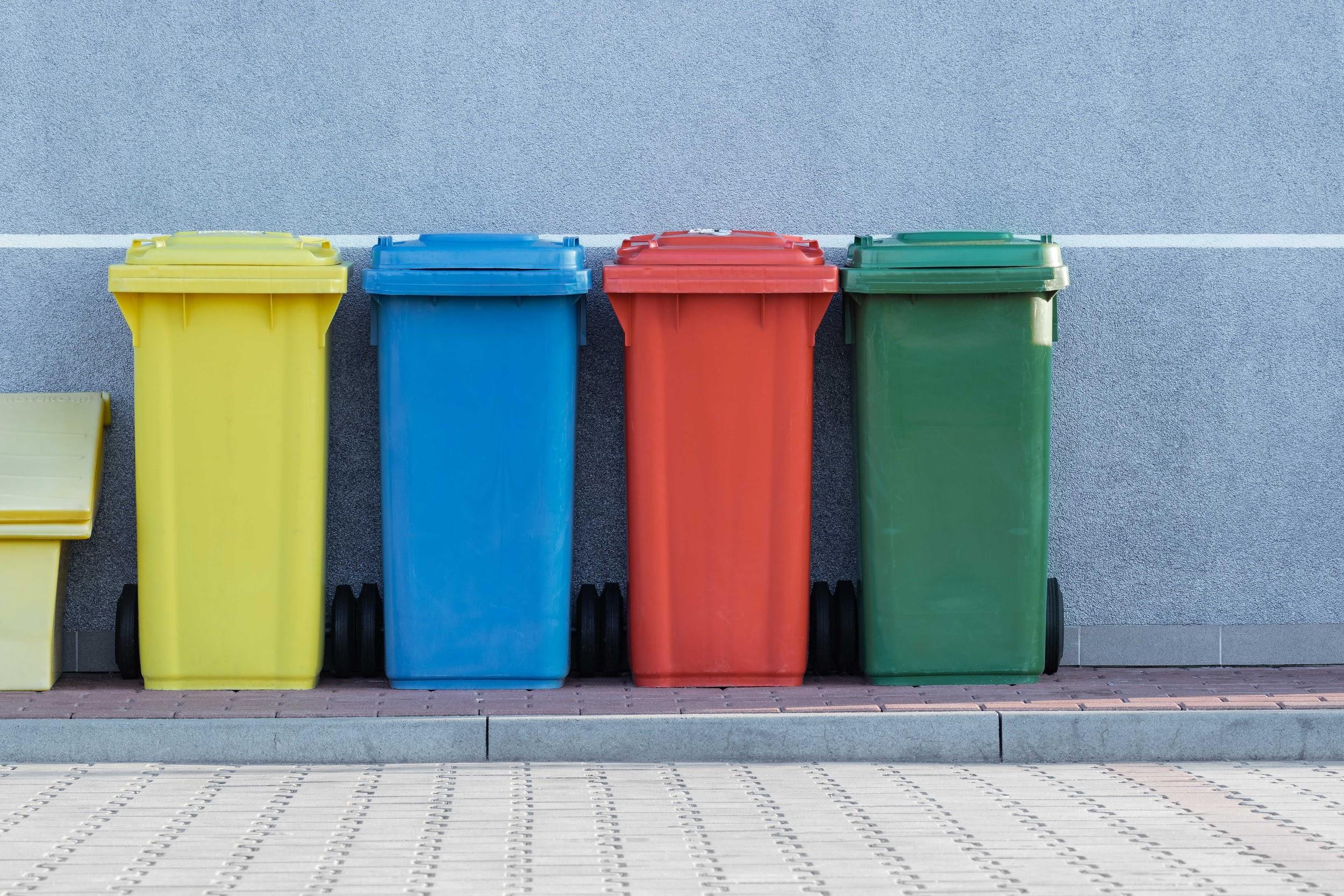 Buy a water filter
If you are still regularly using bottled water around your house, you need to get a water filter ASAP. Water filters come in many different forms. You can get a pitcher filter, which you just stick in your fridge or you can actually install one on your kitchen faucet. There are plenty of options out there, just stop using bottled water!
Use energy-efficient light bulbs
Switching out all of your current light bulbs to energy-efficient light bulbs is an easy way to make your home more eco-friendly. Energy-efficient light bulbs reduce carbon emissions, use less energy, and can last up to 12 times longer than regular light bulbs.
Use a programmable thermostat
To make your house more green, install a programmable thermostat. Not only will it save you money on your utility bill, it increases your home's efficiency and is more eco-friendly. Overall, a programmable thermostat will reduce your bill and the amount of energy you produce.
Use eco-friendly paint
The next time you are redoing a room in your house, opt for a recycled, eco-friendly option. Eco-friendly paint uses a production process that has less of an impact on the environment and minimizes your carbon footprint. Also, if you have leftover paint, make sure you donate or recycle it.
Making your home more eco-friendly does not have to be complicated. You do not necessarily have to spend a ton of money or invest all of your time into making these adjustments, you just have to be more aware of what in your home you can easily swap out for an eco-friendly alternative. The planet (and your wallet) will thank you later.