What You Should Know About Car Tires
Considering switching up your car tires or even of tires of your best zero turn mower or thinking about enhancing them, but you're not sure where to begin? Here are some things you would need to know to help search for the right fit for your car!
To start off, you'll need to think about what type of tire best suits the needs of your car, how far can the tires of your choice run before wearing out, what your budget is and if you'd want to change or enhance your tires. Here are some tire reviews you can check out before you decide on tires for your car.
All-Season Tires
All-season tires are proposed to withstand the conditions of every climate, be it wet, dry, or even snow. However, as all-rounded as the all-season tire seems, during winter, it is best to swap it out for a winter tire because they have less grip than the tires made just for winter on snowy roads and at the end they all end up under your enclosed deck when out of use.
High-performance all-season and grand-touring all-season are two tiers of all-season tires. Suitable for sports car drivers and competitive drivers, the high-performance type has a better grip and allows more precision in turn-control than the generic all-season tire. Alas, at the cost of traction on snowy roads. On the other hand, while the grand-touring type may seem like the substandard version of the high-performance type, it gives better quality rides in exchange for some sacrifice in turn-control precision.
All-weather tires, a subgroup of all-season tires, have quality snow traction that is comparable to winter tires without compromising much of its features of being an all-season tire. These tires are differentiated by snowflake-within-a-mountain marking on the side.
Summer Tires
Made to drive in both wet and dry conditions in a warm climate, summer tires give a better handling experience, scale cornering power, and bring the car to a stop much quicker. However, the optimal temperature to bring the best out of summer tires is 40 degrees Fahrenheit and beyond. Summer tires may begin to lose consistency, control, and grip on the ground if the temperature drops towards freezing point. Many unsuspecting drivers have gotten into unfortunate accidents in winter due to the loss of traction of their summer tires.
Winter Tires
For drivers who live through annual snowfalls, winter tires are a great long-term investment as they give the best traction for winter roads. The tread patterns help with the grip, giving drivers a safer ride. However, during other seasons of the year, these tires engineered for winter will deteriorate in their ride quality, faring worse than summer or all-season tires.
Other Factors
Finding out the stats of your car's tires is the first step to finding the right fit or replacement. This information can be found printed on the sides of your tires, car manuals, and tire distributors. It is also crucial to think about the distance you intend to travel before the next tire maintenance.
Tire Size
If you intend to replace your car's tires with a similar rubber, it is important to know its exact measurements. Usually written in standard alphanumeric format, the size of a car or a light-duty truck tire might appear something like this: 245/40-R18. The initial numbers represent the tire's width while the numbers following the slash tell you the proportion of the height of the sidewall to its width. The greater the value, the taller the sidewall will be. Low-profile tires or tires meant for sports cars usually have a ration value of 30-40 while common saloon cars and SUVs are typically 45-60. Finally, the last number in the sequence is the measurement of the wheel's diameter in inches. "R" stands for a radial-type tire which most, if not all cars use today.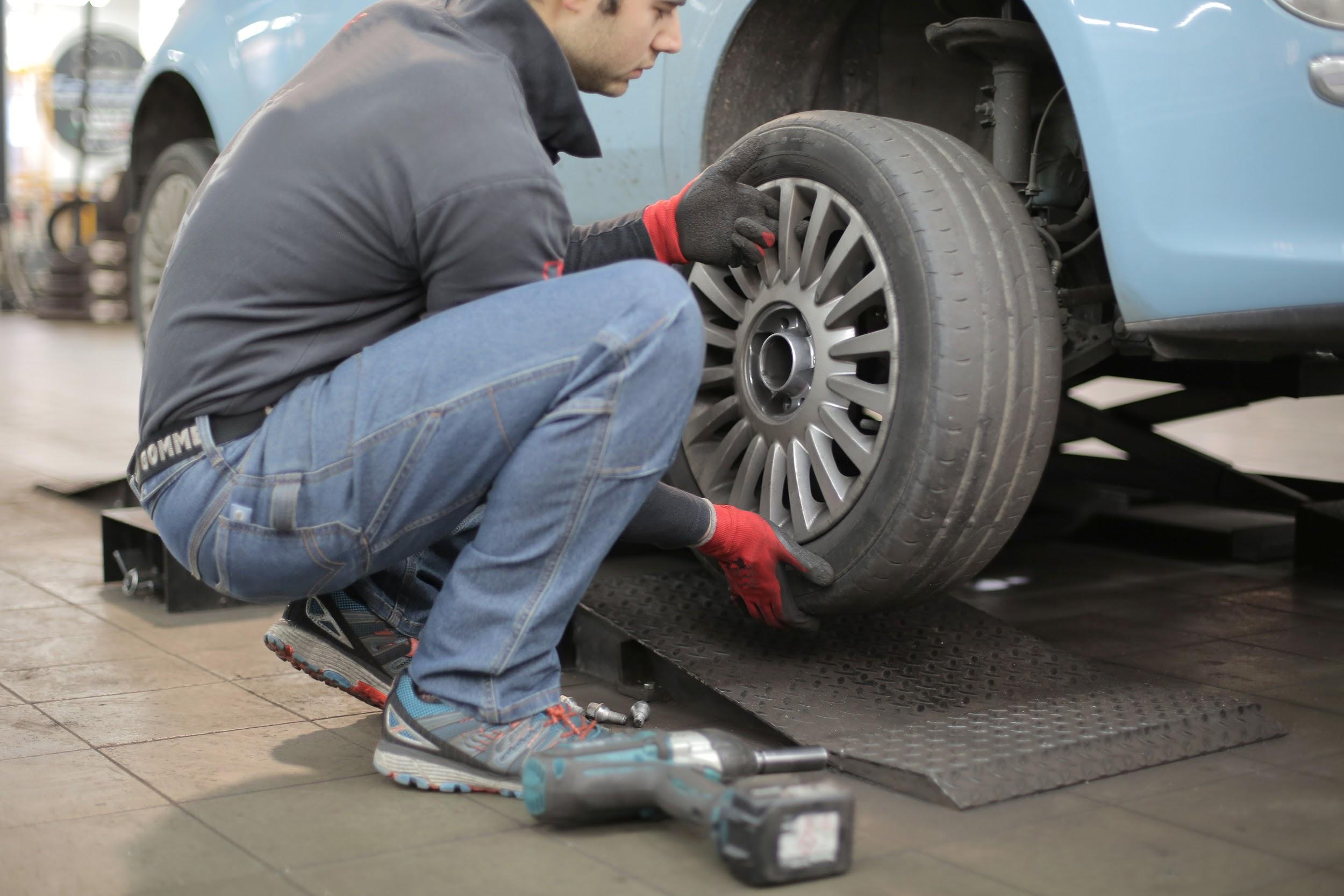 Speed Rating
Speed rating represents the maximum speed a tire can run safely while carrying a load. The rubber used for high-performance vehicles has a better speed rating than the tires used for common saloon cars and SUVs. Speed ratings are represented by an alphabet, options ranging from L to Y depending on the speed, positioned after the size of the tire.
Tread-Wear Info
Tread grades and tread-life warranties give a good estimation of the potential distance the tire can cover before wearing out. The lower the value, the shorter the tire's lifespan. Tread grades can be found marked at the side of the tire. Depending on the tire manufacturer, tread-life warranties are sometimes added on top of production-defect warranties. Usually, most tires will minimally last as long as the expected mileage is declared in the warranty. However, if your tires fail to live up to the promised coverable distance before wearing out, credits can be used to discount your next tire purchase.
Run-Flat Tires
Although run-flat tires have the capacity to run a small distance at a low speed even after being punctured, allowing drivers to drive the car to the nearest mechanic shop for repair and maintenance, they are difficult to ride on roads. Cars originally installed with run-flat tires have the option of changing them to a regular tire and because tire-pressure monitoring systems are now mandatory for cars, reverse fitting is also possible. As run-flat tires only have few options going at high-end prices, using regular tires while carrying a spare is our preferred option.
Replace or Upgrade?
If you're replacing your tires with an interchangeable alternative, you can choose to buy online or head to your nearest tire shop. On the other hand, upgrading your tires requires far more consideration such as if the tires of your choice can be fitted to your car without compromising on safety regulations by coming in contact with the car's suspension or any other parts.
Although tires that are wider in diameter, have a lower-profile and higher-performance may seem like a good idea, it is important to note that they have a shorter lifespan, make more noise as well as have an impact on the steering control. These tires will also be more vulnerable to wear from potholes. Furthermore, opting for a lower-profile tire usually requires getting a bigger wheel which is not possible because an entire car's functionality is affected by the tire size.
Conclusion
It's not always one size fits all as every car has its own fit. Depending on the driver's needs, wants and driving style, there are various tires for different occasions. Whether you're getting a replacement or tire upgrade, consider these things before making a purchase!