A snow blower is a machine used to remove snow from an area where it is not wanted, such as a roadway, driveway, railway track, sideways, or runway. People are always confused between power brush and snowblower but now that you are looking for a snowblower, let the debate begin.
Usually, a snowblower can be operated by gasoline or liquified fuelled engine and corded electrical line, and a rechargeable battery can operate it. Still, such a snowblower cannot be run for so long.
A snow blower or snow thrower is a front-moving snow cutting machine that contains snow-blowing blades that cut off the snow and pull it into the machine.
Snowblower contains rotating spiral blades that can cut several inches of snow in one turn. The cutting efficiency of snow blowers depends on their engine and power, and length of blades, and after removing the snow from the surface, the machine propels removed snow aside.
In this article, we will elaborate on Ariens vs. Husqvarna snowblowers and make a comparison between them, and we will enlist down some points of high-tech power you can count on.
About Ariens Company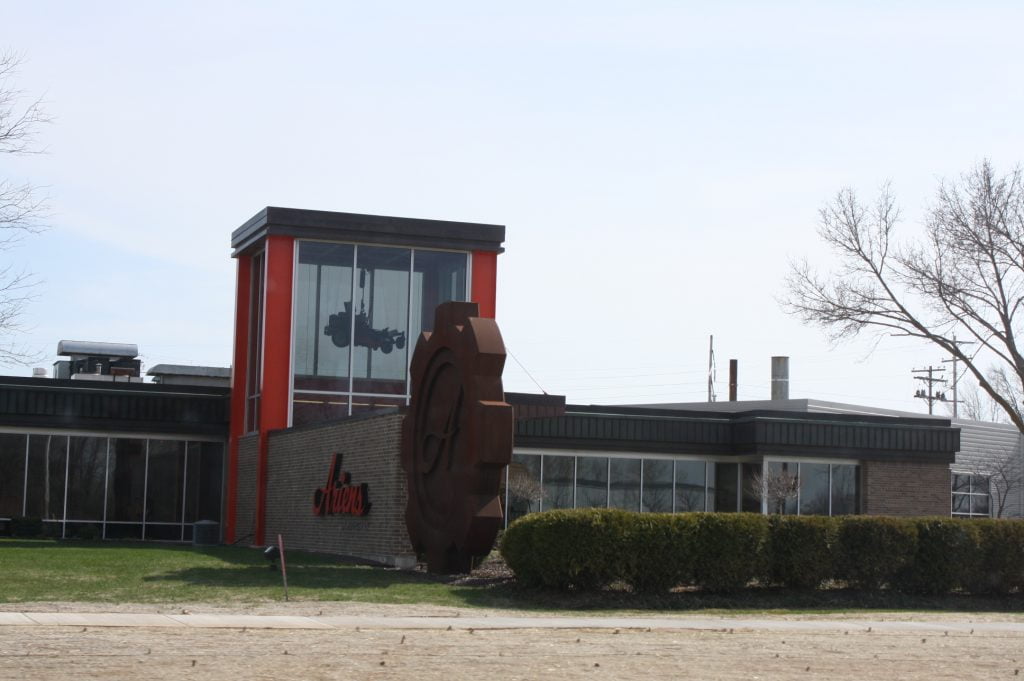 Ariens Company is a US-based multinational company that produces snowblowers, lawnmowers or tractors, and zero turn lawn mowers for commercial and high-end consumer markets. It is headquartered in Brillion, Wisconsin that is running by the Ariens family.
Ariens calls itself "mower of the White House lawn," "official snow blowers of Lambeau Field," and "the king of snow." They have produced many items, a high-tech power you can count on.
Ariens Company is an excellently working company in terms of snow blowers manufacturing since 1960.
In the starting, they used to manufacture more other products on a small scale, but in around 1960, they started manufacturing snow blowers and got fame by this creation, and now they employ around 1,500 people across the UK, US, and Europe.
Ariens Company produced many snow blowers that bring excellent features with durability.
Ariens Company is producing snow blowers for over 50 years. It offers consumer-friendly and durable snow blowers that bring high tech power you can count on.
It owns the finest working and highly experienced team of engineers and workers, master of their work.
Ariens is known as the king of snow, and they have earned it with their excellent work. It produced more than 4 million snow blowers since 1960.
What Ariens Company Have and What They Offer
Employs and their work
Ariens employs more than 1,500 highly trained and well-experienced workers; they work together to make their company the best working snow blowers manufacturing company.
They work hard to make their products strong enough to run smoothly even on the rough surface.
They used to add more strength to their product with every creation and made high tech power you can count.
Durability
Ariens is the king of snow because it manufactures highly durable and robust snow blowers that smoothly even on the rough surface. Mostly they used to make their snowblowers high gauge stainless steel.
Power
Ariens produced 4 million snow blowers until now. Every product is powerful enough to clear a large area covered with snow and fitted with an amazingly working strong engine that pushes more power to the wheel is running on the rough surface.
Strong Body
Ariens co. They are used to make their snow blowers with high quality 100% steel with corrosion resistance finishing coat that adds more strength.
Some of their snow blowers have folding handlebars that you to run according to the snow removal session and your will.
Warranty
Depending on the product, the Ariens company offers 2 to 3 years of warranty with a separate warranty policy and documentation.
Different products bring different types of warranty, somewhere the warranty offers free maintenance, and somewhere it offers replacement of damaged parts.
Pros
Wide range of model and series with prices accordingly.
Commercial machine availability.
Offer apparent material quality.
Cons
The belt may need regular adjustment.
Engine vs. capability ratio is limited in some models according to their power and size.
Best Series Ariens Snow Blowers
Aries Company produced many snow blowers until now with different models and series, here we will tell you about some of the best series of Ariens snow blowers.
Track series: One of the best working series of Ariens snow blowers is the Track series where the snowblower has a track wheel system that provides a fantastic and firm grip on the surface to wheels.
No products found.
Track series snow blowers will not offer speed and maneuverability but can still be called a durable and robust snowblower.
Professional Series: Professionally designed snow blowers offer you a long-lasting, durable body with a robust mechanism.
No products found.
Professional series snow blowers allow you to blow up the snow up to 60 feet and exact 79-102 tons of snow hourly, but their snow clearing efficiency depends on the model and its engine's power. These snow blowers are made up of 100% steel and fully reinforced.
Compact Series: Ariens company manufactures one of the best snow blowers models named compact series that can fit into small spaces and deliver significant and robust performance.
Its body comprises 100% steel; handlebars, dash, housing, multi-directional chute, and even the skid shoes are made up of 100% steel.
Husqvarna Group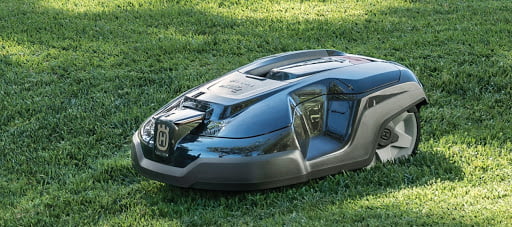 Husqvarna company is a Swedish group of companies that manufactures outdoor power products, including chainsaws, garden tractors, brush cutters, trimmers, cultivators, mowers, and snow blowers.
The company was founded in 1689, around 331 years ago, and it is headquartered in Stockholm, Sweden. The company has its motorcycle division that was founded in 1987, and KTM now owns it.
This company is working for so long, and it has been produced a vast number of outdoor power products.
The Husqvarna is not only known for the snow blowers manufacturing company, it is better known for the lawnmowers, hedge trimmers, and other outdoor power products manufacturing company, but the snowblower is one of the best creations of them.
This company has been working for more than 300 years, and it is known for the massive variety of products and reliability.
What Husqvarna Offers
Huge variety
Husqvarna is working since 1689. From that time, the company is producing snowblowers; it means they have produced a massive number of snow blowers with class and features variation.
The company produced many series of snow blowers that offers different class offer different features.
Strong construction
Husqvarna is better known for its reliability. The company used to make its products with top quality steel and stainless corrosion resistance finishing coat.
While joining the body walls, the company weld the joints firmly that adds more strength to it.
Warranty
Husqvarna company offers a great warranty on their products. Their snowblower brings a warranty card and some documentation of terms and conditions.
Usually, the Husqvarna snowblowers bring a 5-year warranty that offers maintenance and replacement of defective parts through an authorized dealer.
Some Best Series Husqvarna Snow Blowers
100 series: The hundred series model is a single-stage model that is 21 inches wide and comes with various engine sizes that offer smooth front-drive and allow you to work with ease.
No products found.
These are compact in design for easy storage. Such model's snow blowers are relatively smaller in size but strong enough to cut several inches of snowfall.
200 series: The 200 series snowblower comes in 4 models. These are intermediately powerful snow blower, ideal cut off the snowfall on a medium scale.
No products found.
It has strong blades, including a large housing unit and powerful serrated augers.
300 series: The 300 series snow blowers are designed for professional use with a sharp rotating blade that can cut off several inches of snowfall in a single stroke.
No products found.
Pros
Large housing capability.
Ideal for professional use.
Can cut off several inches of snowfall in one stroke.
Wide range of models.
Offer many comfortable details.
Cons
Throwing distance may be limited in some models.
Belts need regular adjustment.
Assembling should be done with professional tools.
Ariens vs Husqvarna Snow Blowers: Choice Is Yours
In the Ariens vs. Husqvarna snowblowers, both snowblowers manufacturing companies are working for a long time and producing strong and excellent working snow blowers of their class.
Husqvarna offers many comfort details, but Ariens may not have. People often choose Ariens due to apparent material quality. Husqvarna offers five years warranty that brings maintenance and replacement of damaged parts, but Ariens does not offer a much more extended warranty period.
Ariens are ideal for covering a small area, but Husqvarna snow blowers can work for so long and cover a large area. Both brands sell single-stage and two-stage snow blowers.
Conclusion
So, it was the post about Ariens vs. Husqvarna snow blowers.
Here we have described Husqvarna and Ariens as the snow blowers manufacturing company and compared them according to their mechanism and features.
If you find this article helpful, then kindly share your thoughts with us.