Dracaena is a trendy house plant. There are a lot of Dracaena varieties, which are used as household plants or ornamental plants. Dracaena is a genus of about 120 species of trees. We often come across a widespread concern of how to take care of a Dracaena plant.
This is no rocket science; Dracaena plant care can be quickly done if you know just the good bit about the plant's characteristics. The name of the plant has been derived from an ancient Greek word meaning 'female dragon.'
The fact that Dracaena plants have an excellent tolerance for low light and less water makes them very suitable as house plants, you may forget to water the plant for several days, and it will keep surviving.
It is a widespread plant. This plant also provides an excellent value to health since it purifies the air around it, so having more of these in your household can give you a significant health benefit too.
The majority of the species of Dracaena originate from Africa, Southern Asia, and Northern Australia, while some of its species were found in Central America too. Different Dracaena varieties can be seen in different regions of the world, and the most common and widespread of the beautiful yellow bordered type, named 'Song of India.'
To undertake proper Dracaena Plant care, we must first know about the various Dracaena varieties and their characteristics. After knowing them, you'll be able to know what type your plant is and take better care of it.
Dracaena Varieties
There are eight popular Dracaena varieties, which you should know about; most of these are used as houseplants; these varieties' size varies, which becomes an essential factor for the choice.
1. Dracaena Draco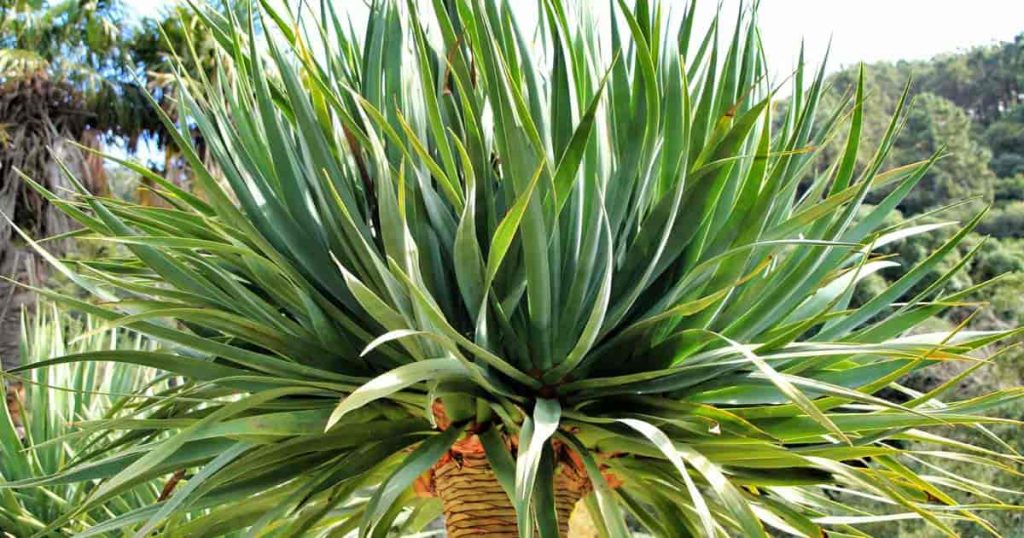 This one is with thick and fleshy leaves, and this is commonly used as a house plant. If you live in a sub-tropical climate, like India, it is suggested to keep this plant outside to see tremendous growth. This tree's leaves are bluish-green and can grow, even 2 ft long in size.
2. Dracaena Warneckii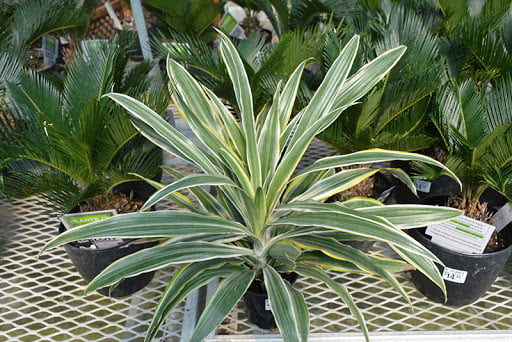 This is one beautiful Dracaena Variety. This one has a sporty kind of white line at the center, making it perfect for the house. This one has a scanty growth and does not grow into a full-fledged tree.
3. Dracaena Dermensis Janet Craig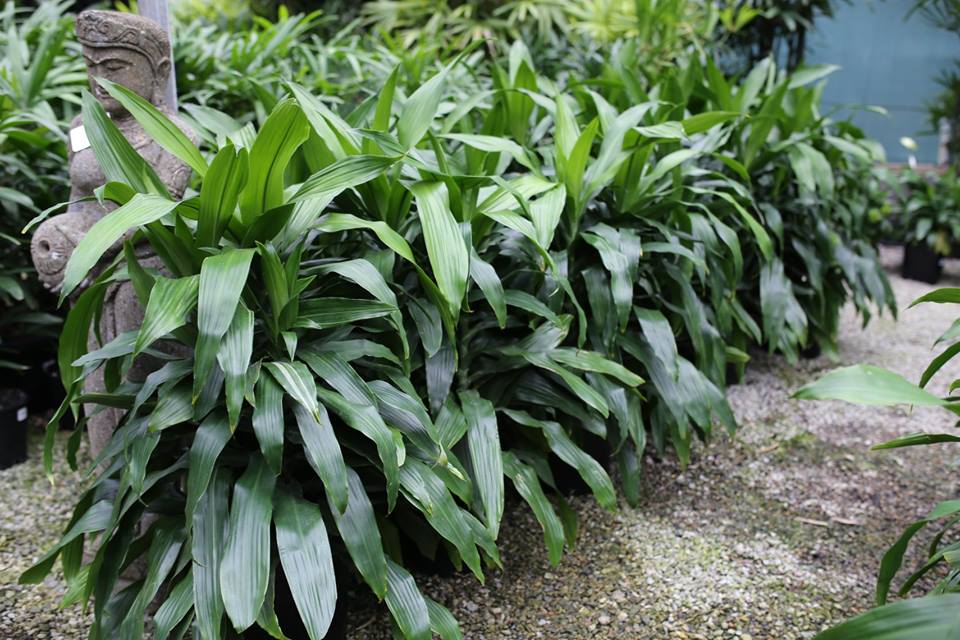 This one is possibly the most popular among different Dracaena Varieties and is a low maintenance plant that proliferates in places with low light availability, making it very suitable for households, apartments, and offices.
4. Dracaena Reflexa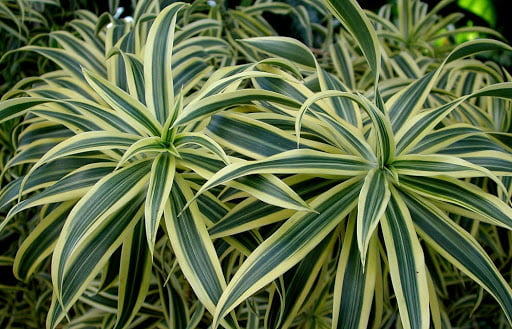 This one is also a very popular houseplant and is also commonly referred to as 'Song of India.' This one has low growth, and the maximum height this plant can achieve is just 3 ft. This is also suitable for desks
5. Dracaena Fragrans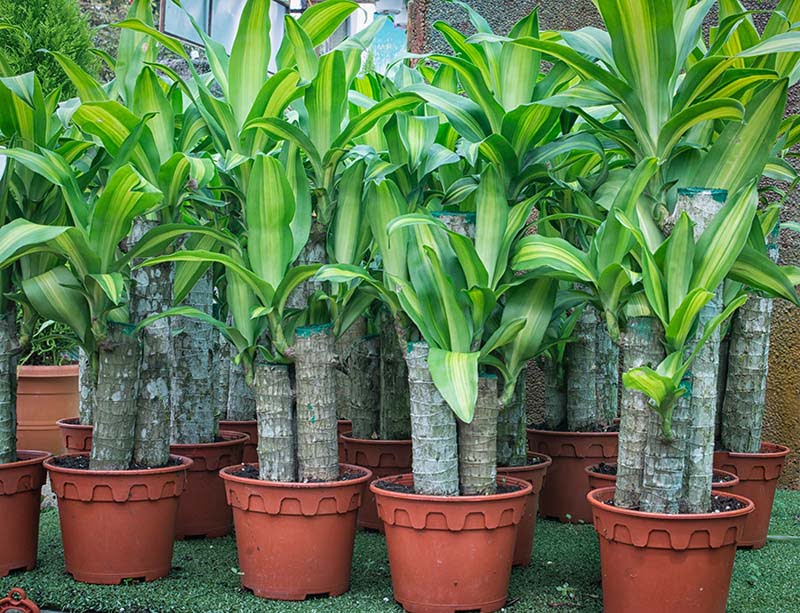 This one of the slowest-growing Dracaena Varieties and needs significantly less sunlight and water for profitable growth. This grows slightly tall, making it suitable only for office spaces, such as reception, or more open areas such as entrances.
6. Dracaena Marginata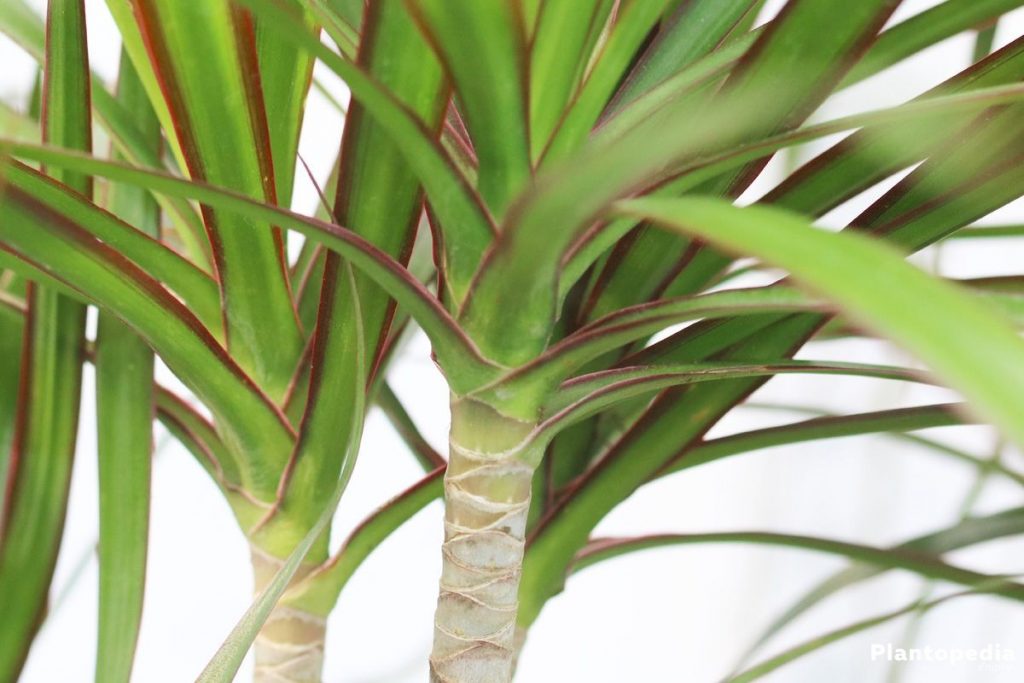 This plant grows slowly. To attain the full height of 4 ft, this plant can take as long as 3 to 4 years. This is also a low maintenance tree and comes in two leaf color variations.
7. Dracaena Sanderiana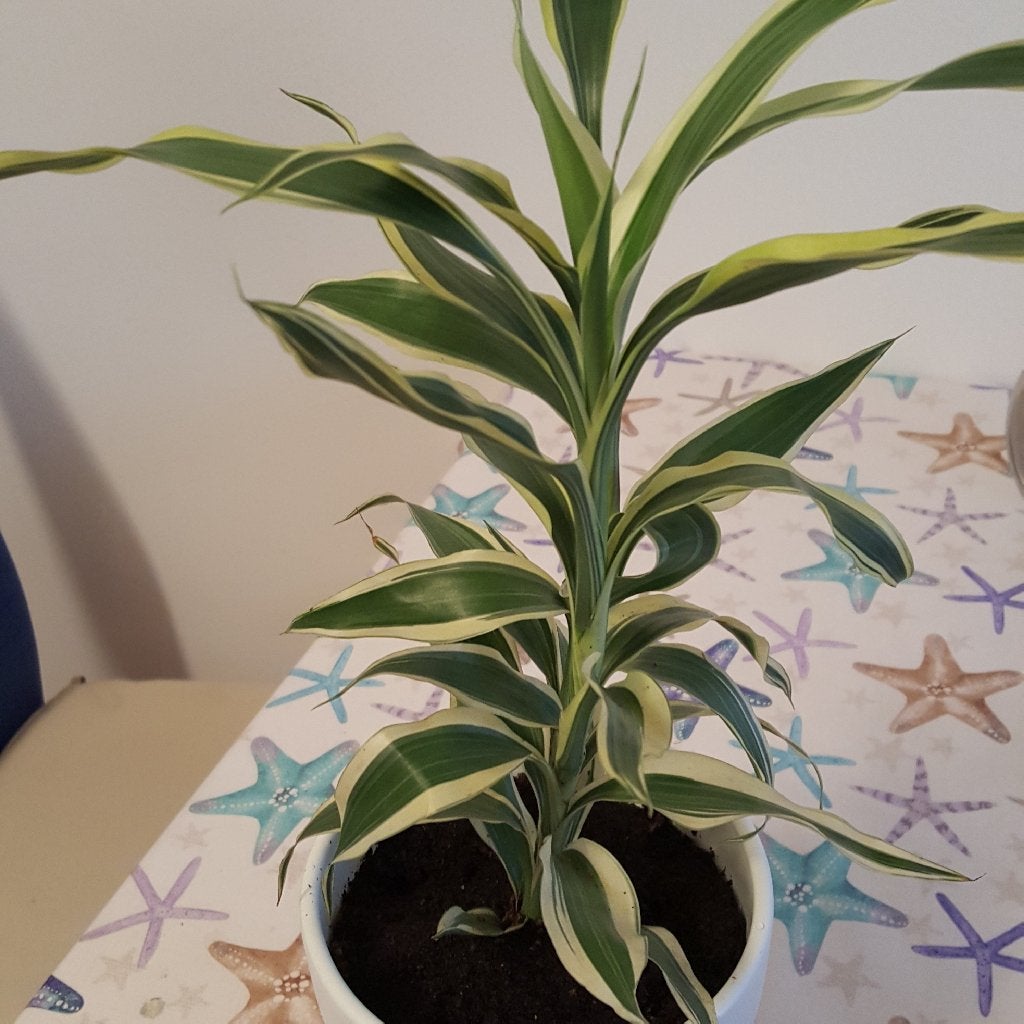 This Dracaena Variety is also popularly referred to as 'Lucky Bamboo,' according to the ancient beliefs, keeping this plant in the house or at the workplace brings good fortune. This one can be put into the water, but that offers scanty growth to the plant and cuts short its life. It is generally suggested to keep this planted in soil for a longer life of the plant.
8. Dracaena Arborea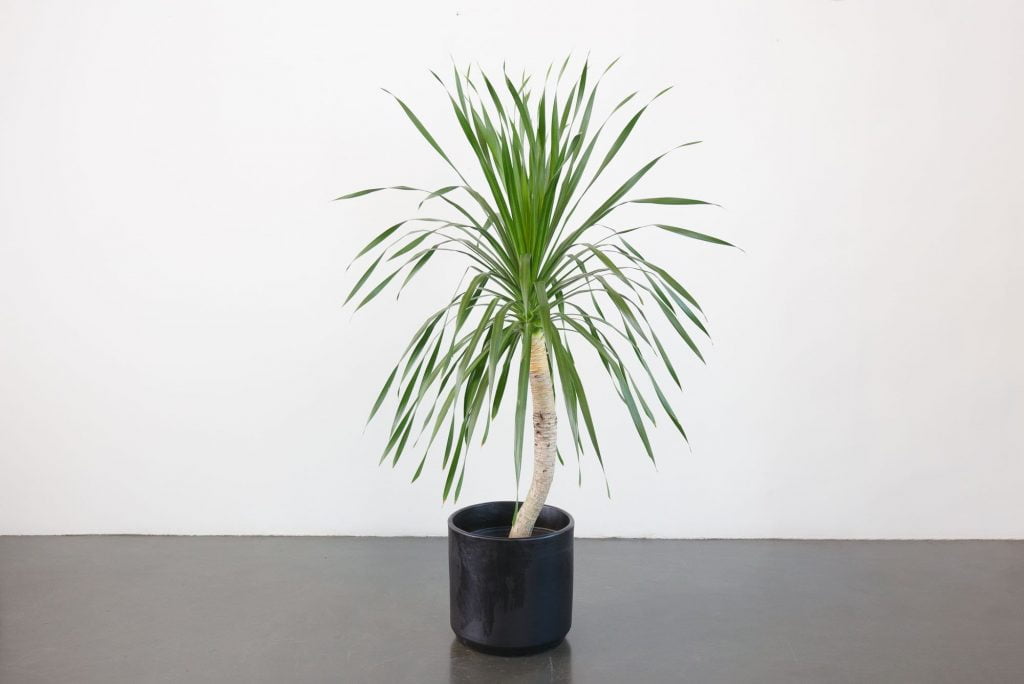 This one is not a plant at all. As the name itself suggests, this one is a full-fledged tree. This one has the least water requirements and can quickly grow in drought-prone areas, or literally, deserts. This can tolerate heavy sunlight and can go on without water for weeks. For better growth, you can always provide proper water and an appropriate amount of sunlight.
Now that we know about the various Dracaena Varieties and their characteristics, let us now proceed to our guide on How to take care of a Dracaena Plant.
How to Take Care of a Dracaena Plant?
Dracaena plant care is effortless. You don't need to take extraordinary measures to get your Dracaena in its best state, but having some measures can help you attain your beautiful plant's desired state.
There are different methods and ways of caring for different Dracaena Varieties. I have framed the Dracaena guide as such that every variety gets covered. I'll be giving answers to the most common questions related to Dracaena plant care. So without further delay, let's roll in!
Frequently Asked Question (FAQ)
What Are the Ideal Temperatures for Dracaena Plants?
When kept as a houseplant, the average temperatures a Dracaena accepts and works well with is 18-26 degrees Celsius, but this is just not very essential for the plant. Just make sure the temperature is around this range.
The Dracaena plants work very well with their natural humid type of climates. Since they belong to the rainforests, make sure you live in a humid environment to grow the plant better. These are the best suitable conditions for Dracaena plant care.
You don't need to follow them strictly; keep in mind that different Dracaena varieties support different environments, so you should read about different types in this article's former part.
What is the Amount of Water Dracaena Plants Should Receive?
Dracaena plants generally shed leaves to grow more, but if you notice the leaves are getting dry and falling, this can be a sign of overwatering or poor water drainage from the pot. These plants require a significantly less amount of water as compared to other houseplants.
This is the same in the case of every Dracaena Variety. None of them needs plenty of water. If you are using the house plant varieties of Dracaena, make sure that you just keep the leaves and soil moist and not soggy.
This will prevent root rotting. These plants are also susceptible to fluoride, which can sometimes be found in tap water.
How Much Sunlight Should Dracaena Plants Receive?
Dracaena plants usually have good sunlight tolerance, but that does not mean that you keep them in harsh sunlight for long hours; some Dracaena varieties are made for desert-like climates. Still, if you have the houseplant ones, a minimal amount of sunlight, mostly filtered through curtains or shades, will be enough and healthy for the plant.
Are Dracaena Plants Harmful to Pets?
Yes, Dracaena plants are very harmful to pets like cats and dogs. If eaten by any of them, both can have heavy vomiting, lack appetite, and so. It is essential to keep Dracaena away from the reach of the pets or train them so that they don't try to bite the leaves or any part of the plant.
Conclusion
This was all for our guide on Dracaena plant care. With this, you definitely will be able to take better care of your plants.
Now that you have read the article thoroughly, I assume that you very well know what variety of Dracaena you have at your home and also know how to take care of a Dracaena plant; our aim with this is to make you understand everything about your plant, if you liked the article, make sure you share this with more and more people.