Bathroom vanity countertops have several functions, and choosing the right countertop material can maximize their benefits. Vanities serve as decorative elements along with diy tower garden, add style to bathrooms, and can be connecting points in decorating themes. They act as workspaces that hold the products residents need for grooming. As a result, counters need to be easy to clean, good-looking, and match homeowners' tastes. Budget is also a consideration for most shoppers. Fortunately, suppliers offer a range of materials, so there is something for every buyer.
Granite and Marble Add Beauty
Homeowners who want beautiful counters that increase home values are wise to go with granite or marble. Both are tough and last for decades with good care. Providers such as Unique Vanities carry products that include marble and granite tops and vanities without tops that allow buyers to add custom counters. Sellers can help clients choose the best materials for their needs.
Granite is a popular choice for counters because it is very hard. In fact, diamonds are the only other natural material that is harder. Granite counters have long lifespans and are often the last one's homeowners need to buy. This also helps you to get the best platform to place your house plants like dracaena varieties. They resist cracking, chipping, and scratching. Counters must be professionally sealed during installation to prevent staining and ensure easy cleanup.
Marble adds elegance and beauty to spaces, is durable, and remains beautiful for decades. Surfaces must be sealed to repel bacteria and staining. It is possible to etch marble, but if this happens, counters can usually be resurfaced. Both marble and granite are some of the most expensive options. Marble can cost from $120 to $250 a square foot, and granite $75 to more than $200 per square foot. However, granite is becoming more affordable, so customers who comparison shop may find options to fit their budgets.
Quartz Counters Are Practical and Attractive
Sometimes known as engineered stone, quartz countertops are made of various elements. Their content consists of 93% stone-like materials and 7% polymer or cement-based binders. Actual quartz is one of several ingredients. This combination gives counters their hardness, beauty, and non-porosity.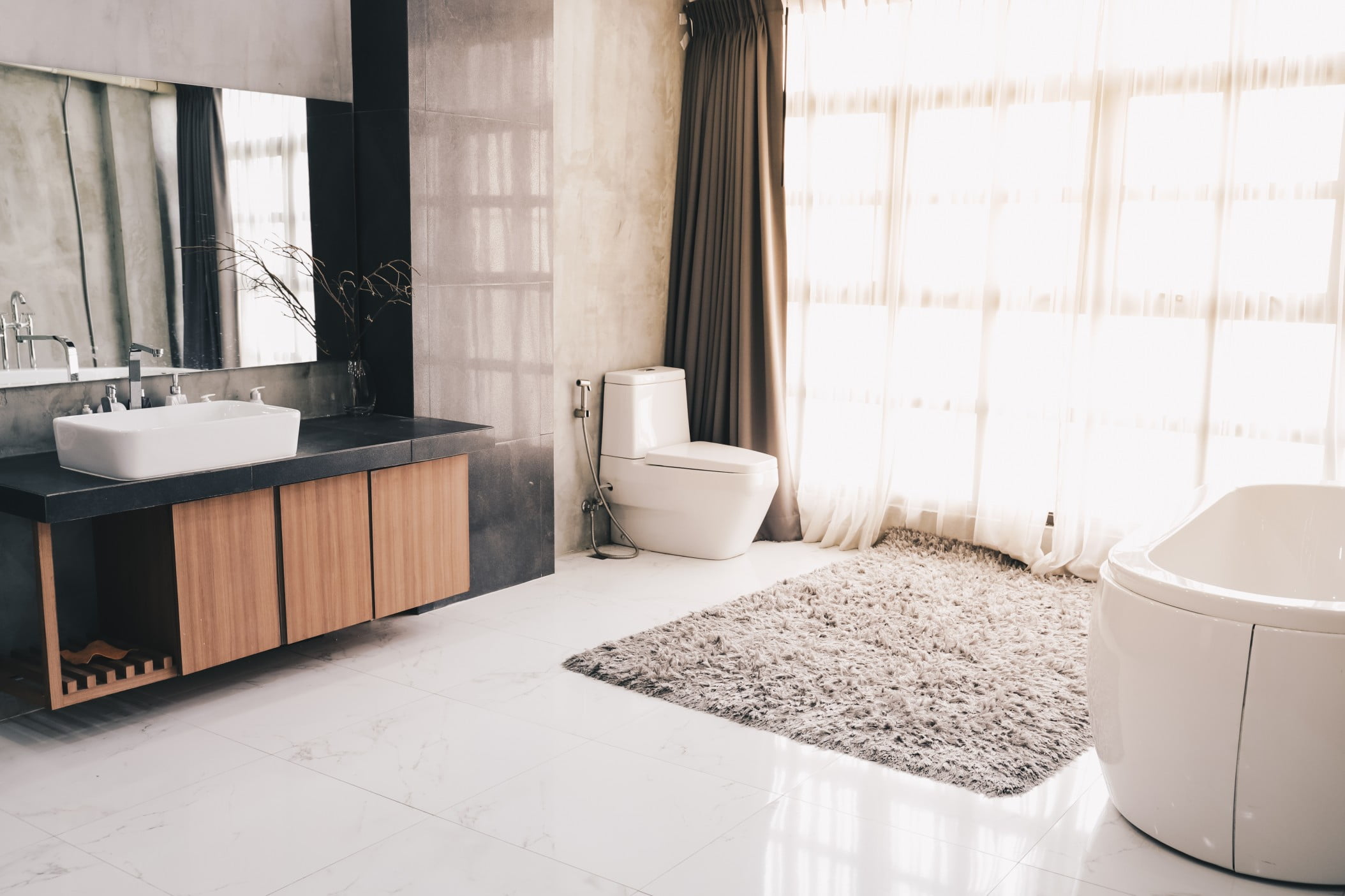 Quartz surfaces have a nearly three-dimensional quality that can mimic natural stone. The compressed materials that make up counters result in a hard surface that is an excellent workspace. Materials do not need to be sealed and stain-resistant. There are few imperfections in the engineered counters.
Since quartz is human-made, it also does not have the variations found in natural stone that's taken directly from the ground. It is easier for professionals to install since quartz is predictable and produces little waste. Products can range from $110 a square foot to $250 a square foot, installed, depending on the manufacturer.
Solid Surface Materials Reduce Maintenance
Introduced by DuPont in 1967, solid-surface counters are made of mineral dust, pigments, and resins. They are easy to manufacture, and surfaces have a seamless appearance. Although they resemble less-expensive laminates, solid surface products are far sturdier and can provide the look of granite at a lower cost.
Counters do not absorb bacteria or stains, so it is easy to keep them looking like new. They do not need to be sealed and are very easy to keep clean. Counters can be scratched, but resurfacing will restore the finish, and there are no areas to catch dirt or grime because surfaces are seamless. Per HGTV experts, owners can buff out scratches with sandpaper. Sellers offer materials in various colors that cost between $35 and $100 per square foot.
Tiles Offer an Array of Choices
Homeowners looking for low-cost, eye-catching vanity countertops can find tiles to suit various tastes and budgets. Suppliers offer porcelain, glass, ceramic, and stone tiles in a wide range of colors, styles, and shapes. Construction professional Bob Vila points out that shoppers can opt for ceramic and porcelain tiles with rounded edges that help create contoured edges. Glass tiles are fragile and generally confined to backsplash areas, while stone tiles like Travertine introduce warmth and add a natural touch.
At prices ranging from $10 to $80 a square foot, tile offers something for every budget. Tile gives bathrooms a unique look but does not provide the luxury feeling of natural stone materials. Homeowners should also be aware that counters have grout lines that can host bacteria and grime. Grout needs to be cleaned often, and excess moisture can get under tiles and allow mold to grow.
Soapstone Has a Trendy Vibe
Dense, waterproof, nonporous soapstone has become one of the trendiest countertop choices. Its antibacterial properties and stain resistance make it an excellent choice for bathrooms. During installation, counters are sealed with an oily material instead of the chemical sealers used on granite. It is easy to maintain soapstone surfaces and keep them looking like new.
These counters have a more functional look than stones like granite, so buyers must view completed examples before selecting soapstone. One of the unique traits of soapstone counters is that they darken in time. Materials are also softer than granite and prone to chipping. Buyers have fewer choices than they would with granite, and soapstone costs more. Installation can be pricey because technicians work with small slabs and need several joints.
Wood Counters Are Warm and Charming
Although wood countertops are usually found in kitchens, some homeowners like them for bathrooms because wood is long-lasting, doesn't fade, and is easy to clean. Counters also add a decorative, charming look that can increase home resale values. If counter surfaces are damaged, they can be repaired with sanding and refinishing. Many homeowners like the fact that they can repaint wood if they change their decorating theme.
However, wood counters must be sealed to prevent moisture damage. Wet, unsealed surfaces could swell and cause problems. Owners need to reseal materials every year, and surfaces must be kept very clean because they can host mold, bacteria, and other organisms that live in wet environments. Owners can expect to pay an average of $35 to $75 per square foot.
The right vanity countertops can make a decorating statement, increase home values, and reduce bathroom maintenance. Fortunately, suppliers offer countertop materials in price ranges and styles to suit every budget and decorating theme. Popular options include marble, granite, solid surface, quartz, tiles, soapstone, and wood.