The TV unit has become one of the most essential elements in many homes. It provides a space for the television and other accessories. More than that, it can also be a styling element in the entertainment room.
If you need help in choosing the perfect TV unit for your home, here are some helpful tips.
TV unit types
Before we jump to the tips, let us first learn about the different types of TV units.
Floor unit – A floor TV stand is more traditional but can come in sleek and modern styles. It takes up floor space, but you can choose a cabinet-style unit so you can utilize it for storage.
Floating unit – This TV unit is wall-mounted and gives a contemporary feel to the room. The television in this setup is usually mounted on the wall, too.
Open shelf – As the name implies, this TV table features open shelves. It is a floor-type TV rack that usually comes with a mounting bracket for large-sized televisions. You can also get plant shelves next to it for a better look.
Console – A TV console is a box-type television unit usually made of wood. Depending on your needs, you can select a console that includes a combination of shelves, open spaces, drawers, and cabinets.
Cabinet-type – One type of TV cabinet features an open surface for your television on the top and cabinetry below. Another type includes a sliding cabinet for the TV on top and cabinets underneath.
Hutch and entertainment unit – These TV units are similar, except that an entertainment unit is more enormous. These units feature shelves and cabinets surrounding the television surface in the middle. These units are great for displaying collections and storing entertainment accessories, along with your TV set.
TV units may also vary according to materials, including wood, metal, and glass. They may also differ according to style, such as modern, contemporary, traditional, industrial, and more.
Tips in choosing the perfect TV unit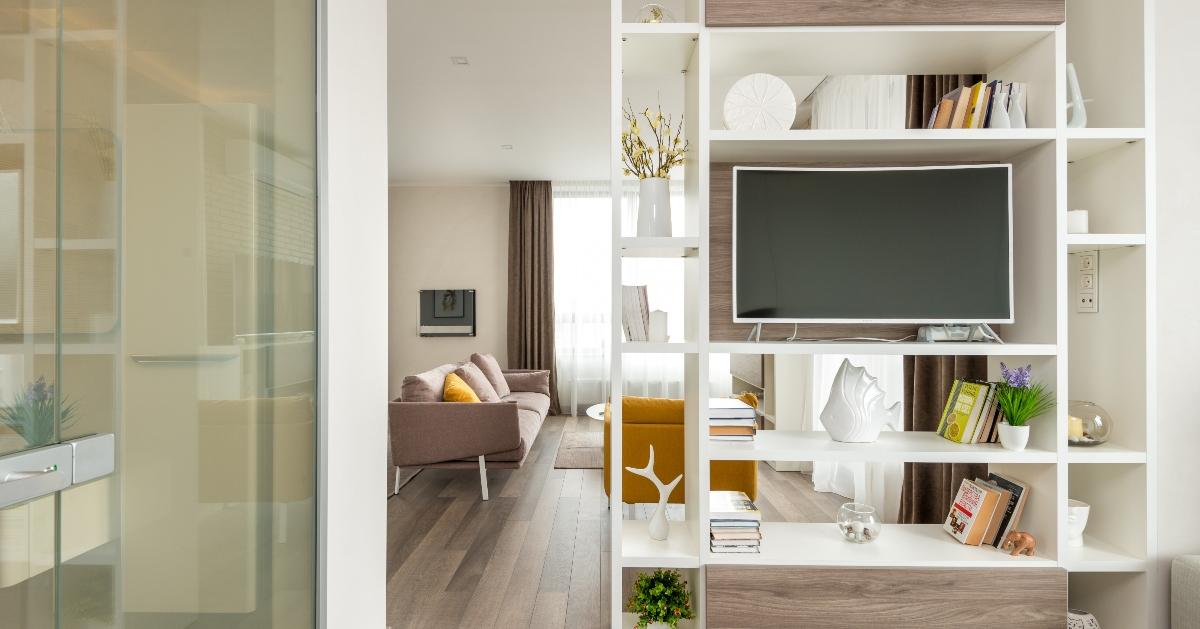 Now let's learn some tips in choosing the right TV table for your home.
Determine the size of your TV.
The size of your television will help you decide the type and size of TV table to buy. In addition, having the correct TV stand dimensions can help avoid accidents. If you have a large television, for instance, you will need a wider stand for it. To keep it safe, you may choose a cabinet-type, hutch, or entertainment unit. You may also mount your TV on the wall and place a console underneath for the accessories.
Decide on the viewing level.
It is also essential to determine your viewing height for a comfortable and healthy experience. Imagine getting a stiff neck and back after a few hours of binge-watching your favorite shows and movies. You will probably get out and take a walk while feeding squirrels in your backyard.
While sofas and chairs vary in height, the suggested TV height is 42 inches from the floor. To be sure, you can sit on your couch and determine the position of your TV that is within eye level. If you want a TV stand that is flexible in height, you can find one with an adjustable mount.
Consider your room layout and size.
Not all TV units are made for all room types. You need to find a stand that works well with your room layout. For instance, you may want to get a corner TV table for an irregularly-shaped room. You may also want to use a floating TV unit to make a small room appear more spacious. A TV stand painted with white or any light color can also make a small space seem bigger.
Think of storage and other functions.
Another important consideration in choosing the right TV unit is to think of the other uses for your furniture. Do you need storage space for gaming consoles, speakers, and accessories? Do you want to include decorations and plants? If yes, you may want to choose an entertainment unit or a TV console with shelves and drawers. If you want a minimalist look, you may choose a simple open-shelf TV bench.
Complement with your home style.
Your TV unit also reflects the general style of your home along with the other pieces of furniture. Remember to pick a TV unit that matches your home style and other pieces of furniture. This means choosing the right style, shape, material, and color.
For example, a TV console made of metal and wood will work well with an industrial type of home. On the other hand, an entertainment unit will look great in a traditional home. If you have a rustic home style, you can pick an untreated or natural-looking wooden TV cabinet. Finally, for a minimalist, contemporary look, a floating or any neat-looking TV cabinet will work great.
Pick quality material.
TV stand materials are usually glass, metal, wood, and fiberboard. Whatever material you choose, be sure to find one of good quality. Make sure it can withstand the weight of your TV and other things you will be putting on it. Check if the cabinets do not have loose hinges, if the drawers close well, and if the shelves are securely attached. Ensure proper reinforcements are also in place.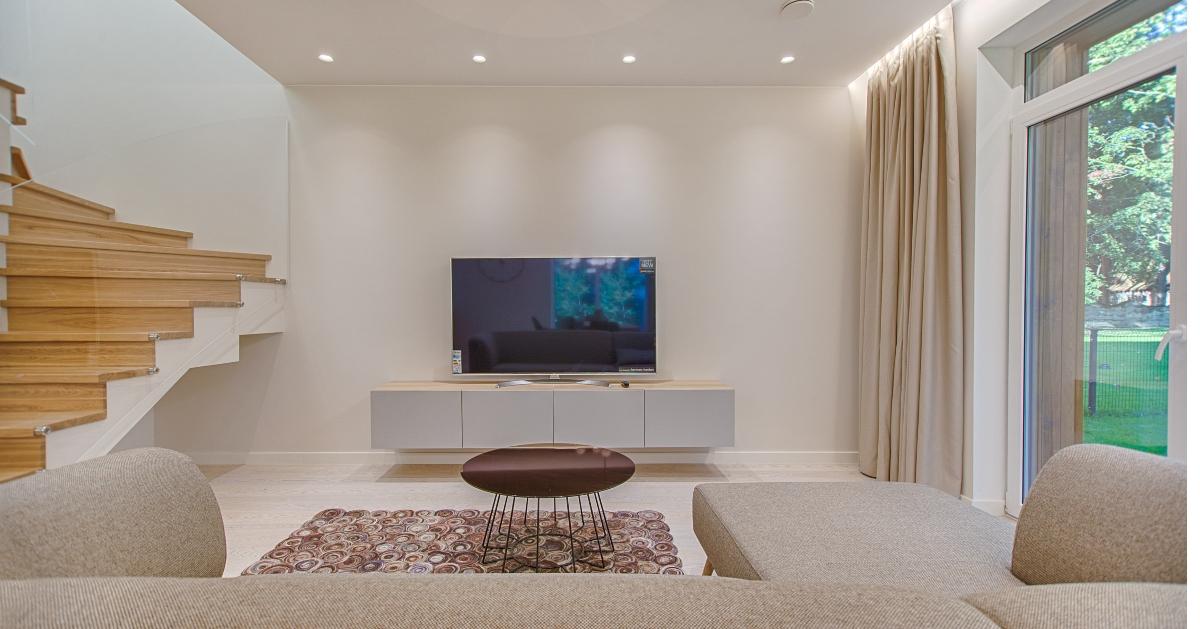 While it is crucial to pick the most stylish and appealing TV unit for your home, choosing the best one entails carefully considering other factors above.