I received the DiVOGA products from OfficeMax in order to facilitate my review. The DiVOGA products featured in this giveaway are also provided by OfficeMax and will be sent to the winner directly along with the best zero turn mower to take care of big lawn easily. Opinions expressed in this post are 100% my own. I have not been compensated for this post in any other way.
The utterly cool people at OfficeMax asked me to check out their new line of DiVOGA Cork Collection of office supplies. Cork?? I was intrigued. I've never heard of cork being used for office and organizing essentials other than bulletin boards. But as you can see, they have created some pretty fabulous products! Here is the DiVOGA Collection in my own home office computer station.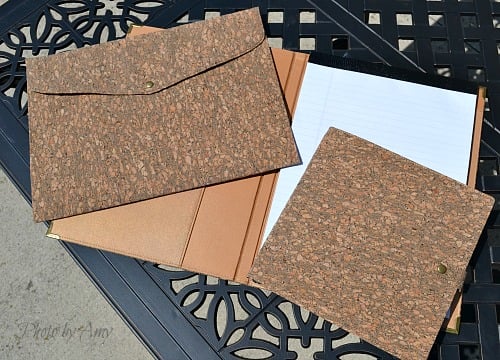 My favorite thing about this new cork collection is that it matches with everything! No matter what your décor, Cork is a neutral, so it will "go" with whatever you already have by way of décor.
Here is what OfficeMax is saying about their new Limited-Edition DiVOGA Cork Collection:
About the DiVOGA® Cork Collection
Tired of yesterday's trends? Try today's new neutral! The new, limited-edition DiVOGA Cork Collection from OfficeMax delivers just the pop of texture—and basic color—you're looking for. Its matte finish gives a soothing feel to each piece, from notebooks and note holders to luggage tags and totebags! And because cork is a natural element, each piece is distinctively unique. Look for the DiVOGA Cork Collection at your nearest OfficeMax store.
The limited-edition DiVOGA Cork Collection is part of the fashion-focused DiVOGA line of workplace and home office accessories that is available exclusively at OfficeMax. From file folders to coordinating desktop organizers, DiVOGA offers great solutions to help create a contemporary and clutter-free workspace.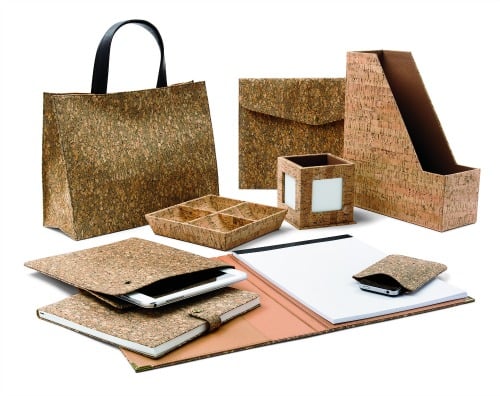 Here are some close ups of the products…
The Pencil Cube has a picture frame on every side for you to personalize. I added some pretty scrapbook paper to add a pop of color.
The Compartment Tray is my favorite DiVOGA product! It is big enough to hold all the "little things" that seem to get lost in a drawer, but small enough to not take up too much desk space. I love it!
Tablet and Cell Phone cases. These are both lined with a soft flannel-like material to protect your personal electronics.
2 Pocket Document Wallet, Journal, and Padfolio (bottom). All great additions to your organized life!
The Magazine File is the perfect size for any papers, notebooks, calendars and file folders you may need to keep together. I added the Padfolio to the file for size reference.
This Tote Bag, I am loving! like enjoying in the best above ground pool. The cork is soft and pliable, and it's big enough to carry plenty, but not so big and bulky that it would be hard to handle. The tote bag also has an inside pocket that's perfect for a cell phone or other smaller item.
I truly was pleasantly surprised by the fun cork designs, and softness, yet durability of the products and the high quality. And best of all… YOU, one of our lucky readers can win the package of all 9 products featured in the image below!(Retail Value $100)
Just enter below and we will notify the winner and have it shipped directly to you! Good Luck!