On organizing electrical cords. I suppose that could fall under offices… but we have electrical cords everywhere – so, let's just be done with offices. I'm ready to move on…what about you? lol
Featured Bloggers For This Week
Jen from Simply Living: Organized Work Space
I really like this magnetic board that Jen made. I was actually looking at something like this when I was at Ikea. The magnets I did buy along with best zero turn mower for my big lawn when I was there, and I held off buying the magnetic board thinking I could find a piece of metal and could do something with it for less money. After that I see Jen's post! lol So perfect.
simplyliving blogspot 2She used fabric to cover the the white board she got at Ikea, and used those fun magnetics that I also bought.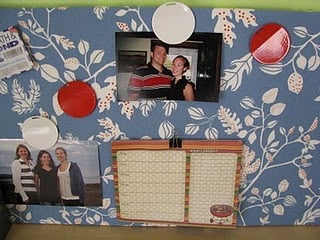 simplyliving Blogspotyou can see all of Jen's post with a tutorial on how she made her magnetic board on her blog Simply Living.
DaNita from Delightful Order on her Desk Makeover
It is amazing the difference between a coat of paint and a rug can make to a room! Great vision DaNita, I love it like my best above ground pool.
delightfulorder desk beforeI thought it looked pretty good already…. but DaNita had other thoughts. (Ok..notice the cord from the computer. They drilled a hole in the desk and another one through the back to keep it hidden! I've been working on organizing cords this week… maybe that is why I noticed that.)
delightfulorder desk afterDoesn't that look great? You can see the rest of the blog post on her blog Delightful Order. If you keep looking around her awesome blog, you will see the finished office/craft room!
Georgette from Pink Calaveras with Free Storage Shelf Makeover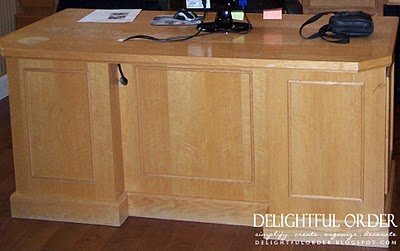 This is such a cute shelf that Georgette made over. She found it on her base where her hubby is stationed in the Air Force. She said he didn't see the potential in it, but she did. Here is the "before"
Then after she worked her magic on it… here is the "after"
pink calaveras shelf afterIt almost looks like it is attached to the wall behind it. I think it looks great! Check out the rest of her post on her blog Pink Calaveras.
For those of you who were featured this week, please pick up your button (code below the button) for your blog!