People daydream about the cold frames and greenhouses and as they are so effective, bright and provide us a way to grow different season crops and plants all at once. They also allow us to make our surroundings green and clean even in the cold snowy winter season.
Therefore, people think about building greenhouses and cold frames on their own so that they can enjoy the perks of having a cold frame and greenhouse in their home so that they can plant anything they like.
There are many indigenous ideas that you will see all over the internet, but we are here with some great ideas that will be easy for you to replicate without facing much trouble.
All these greenhouses and cold frames have lots of inspirational ideas from which you can learn and make your cold frame or greenhouse. So, now we will discuss some of the great ideas that can be replicated at our home as well. 
1. Cedar Branch Garden Hoop House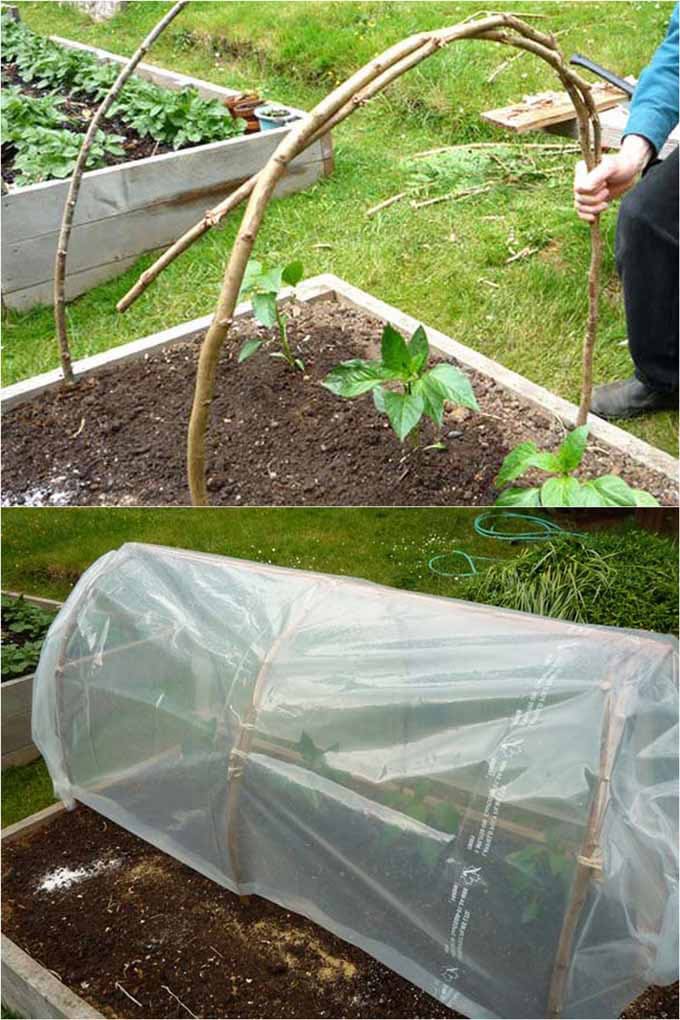 The very first greenhouse that we have chosen to discuss is the Cedar Branch Greenhouse. This is a masterpiece of greenhouse, and it is quite easy to be replicated at our home. The most important thing about this greenhouse is that once you build it successfully then it can last up to 30 years without any trouble. Isn't it amazing? 
If you have cedar or some rot-resistant trees, then you can make use of them in building your greenhouse. They can be used as an alternative to PVC pipes and now all you need will be a plastic greenhouse cover to cover the greenhouse from the top and then everything is set. You just made your first greenhouse without any trouble. You can grow any plant or crop accordingly and it will get the required rainfall, sunlight, and moisture all from the surrounding. 
2. Collapsible Small Greenhouse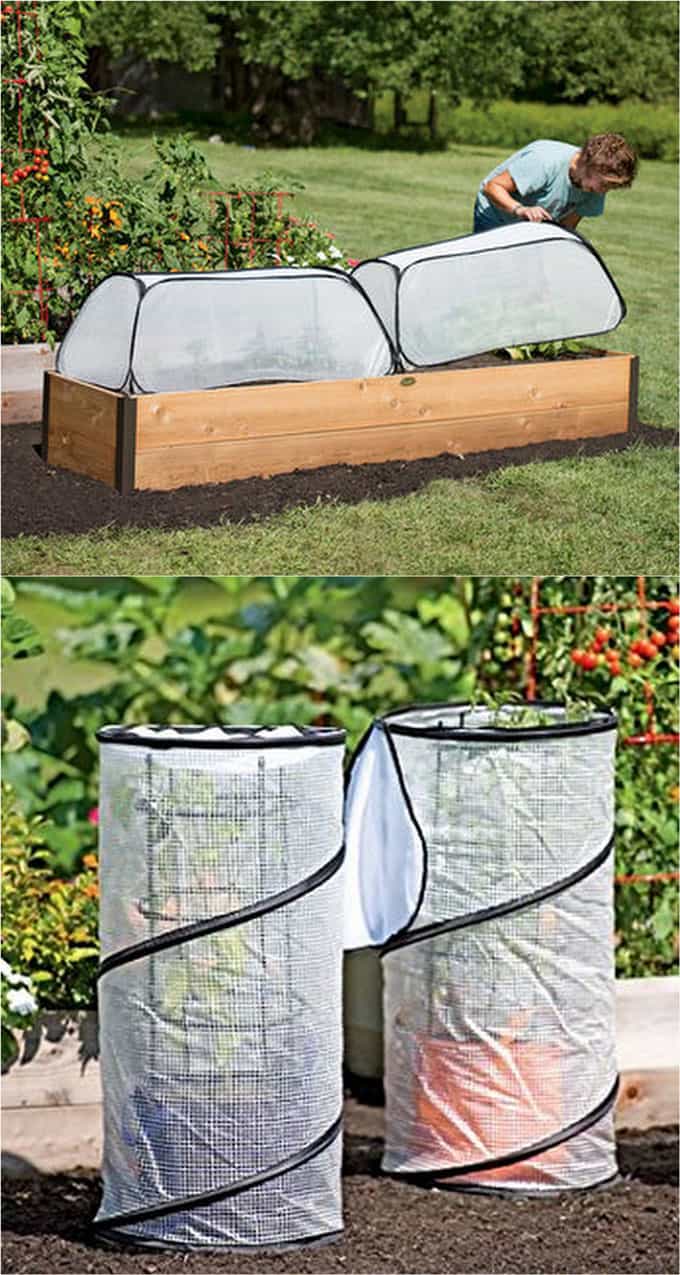 The next idea that we are about to present is easy to store and easy to take care of. You can purchase a plastic cover of the greenhouse and cover the upper portion of the greenhouse. These are some collapsible covers are made up of Polyethylene greenhouse fabric that is inexpensive and has great quality that can be used for the plastic to cover. So, if you can make use of this plastic cover then why not? 
3. Pallet Greenhouse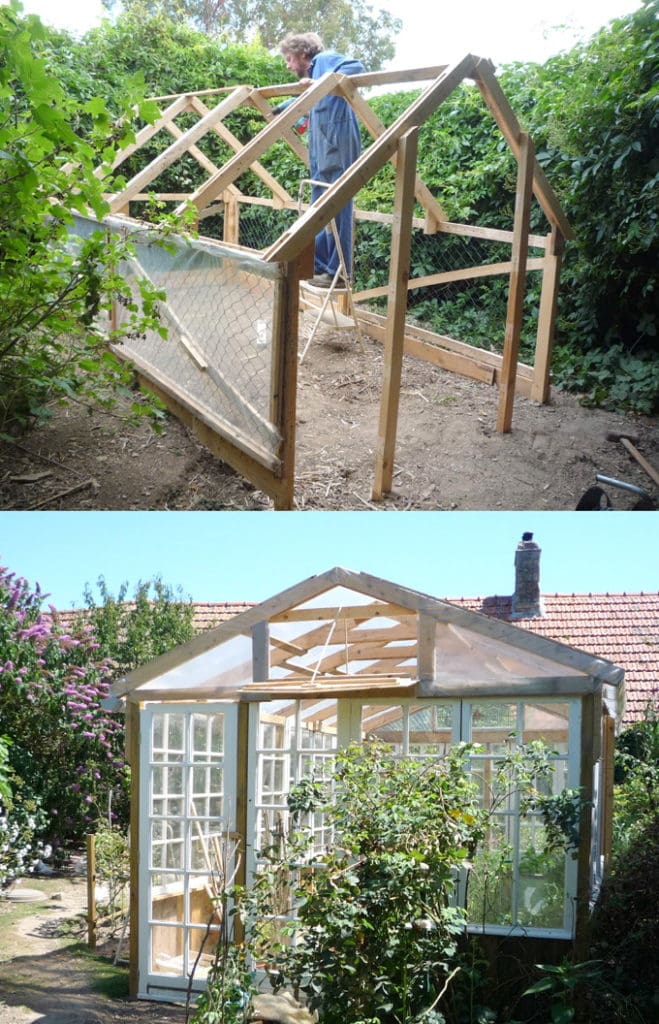 Pallet wood is another good choice that can be used for building a greenhouse. It is a great material that can be used for a garden-like structure like planters, greenhouses, and cold frames. It is a nice way to build a greenhouse as it will receive maximum sunlight through the ventilators and the wooden pallets are a nice way to capture the sunlight and then pass it back to the plants that are grown there. 
4. Old Window Cold Frame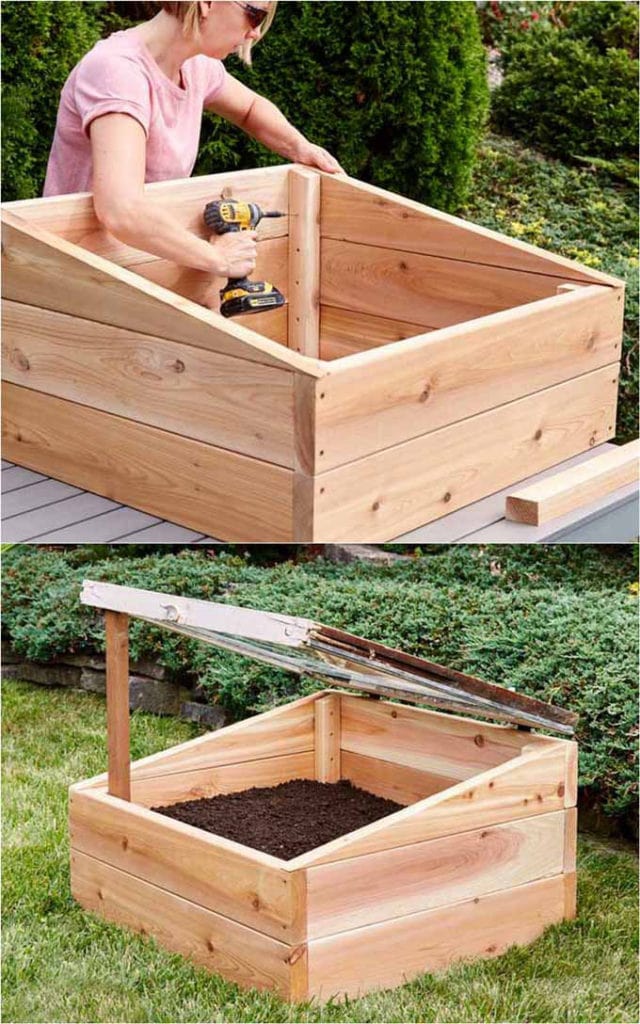 Another great idea that can be used for the greenhouse is an old window cold frame greenhouse. You can make use of a crate of wood to store the plants and then use a frame to cover the topmost part of the crate so that it can receive the required amount of sunlight and rainfall. 
5. Tiered Tower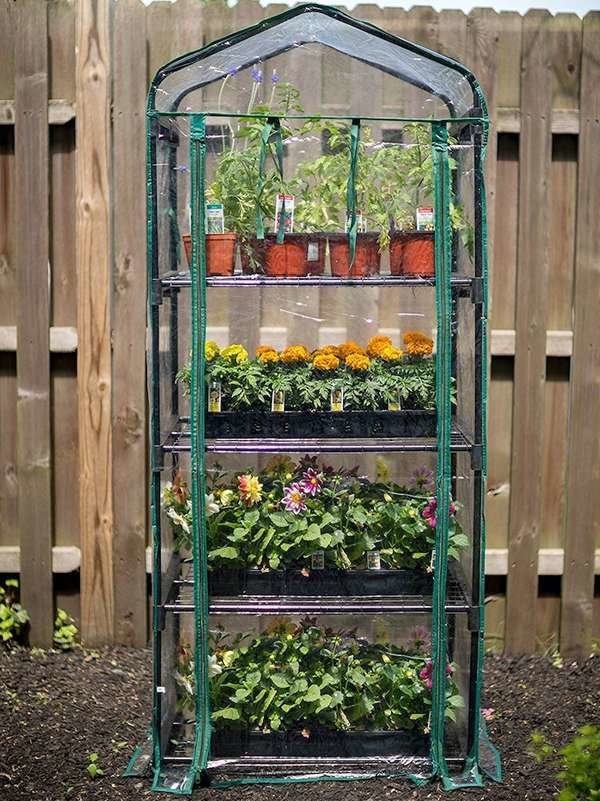 This is a 4-tier miniature greenhouse that is perfect for your garden even if you do not have much space to build a large greenhouse. This one is perfect for the garden as it does not cover much space and can adjust many plants in its different tiers. Even, you can build it on your balcony if you do not have a garden. Therefore, it is considered as one of the best solutions for greenhouse. 
Cover the shelves of this tower with a roll-up cover that you can easily move or adjust according to your need. What you need to do is to cover the shelves when the weather is too warm and remove them when there is rainfall. But remember, these plants do not require a high amount of rainfall so if there is heavy rainfall then you should cover the shelves.
6. Ready to Assemble.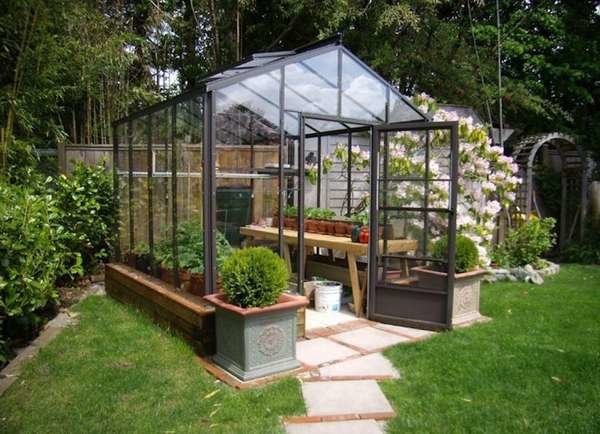 Whether you have a big plot, small plot, large garden, small garden, you can simply make use of this idea that we are about to discuss as it is perfect for any type of space. Every gardener wants to have this in their garden so that they can take care of delicate and soft flowers and different types of crops. So, that is why people make use of this greenhouse where all you need is to build a wooden hut-like structure and cover the open area with the help of a roll-out plastic cover.
Now, you can plant different types of flowers and crops inside the greenhouse and adjust their needs accordingly.
7. Glass Door Greenhouse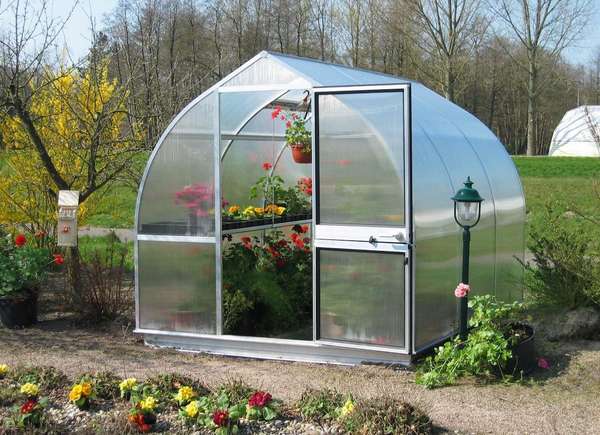 This is also a great start for building a greenhouse as all you need to do is set up a small glasshouse and plant everything in there. Now, as the glasshouse can receive the sunlight in a much better way, you will be responsible only for controlling the amount of water they need as they will not be able to receive rainfall. So, all you need is to decide for their nutrients, water, and nourishment, and then you are all set. Therefore, the glass door greenhouse is considered an easy alternative.
8. Grand Gardener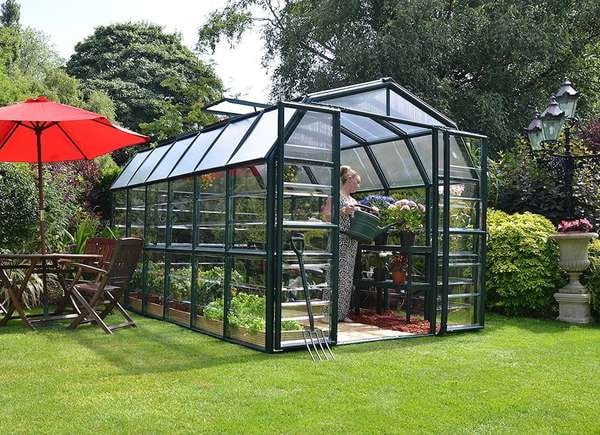 Next in our queue is the grand gardener that is a barn-shaped greenhouse and has ample space for growing crops and different types of plants altogether. You can start bowing seeds and or perennials as per your needs. The greenhouse should be affixed with a concrete base as well, you can directly order it online also. It is quite difficult to build it all alone and so, you can order it from amazon.
9. Defend Raised Beds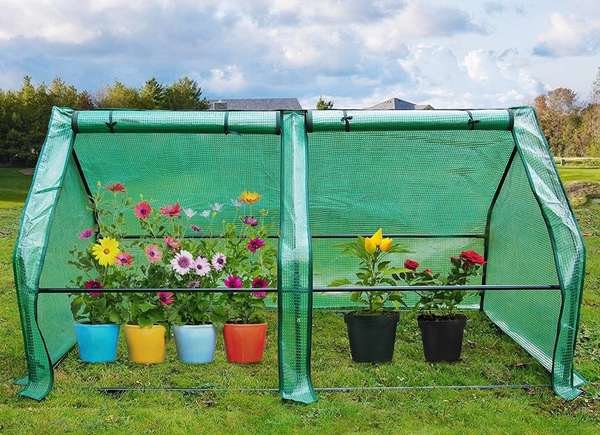 Well, if you have ever wondered that your backyard is too small, and you cannot have a greenhouse in your backyard then you are wrong. We have come up with an amazing idea that will blow your mind as it can fit perfectly in your garden whether the space is too much or too little. All you need is to bring all those plants and crops together that you plan to keep inside the greenhouse and then cover the area with the help of a tent and a roll-out plastic.
10. Clear Cover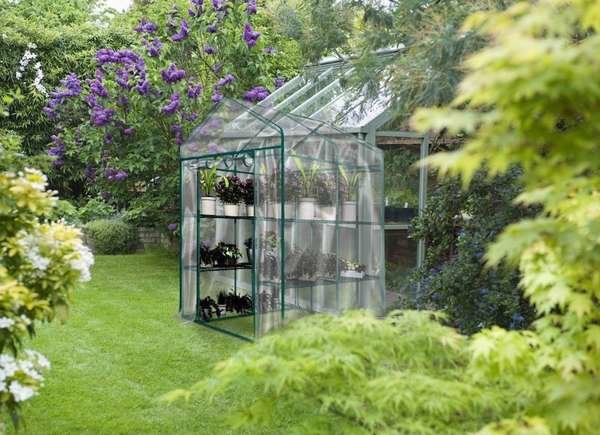 Another good idea will be to use a clear cover that will combine both the experiences of a tiered tower and a roll-out plastic as it is just a small hut-like structure that will have different tiers or levels of plants and crops and you can cover them up with the help of a roll-out plastic and that is it. You are now ready with your greenhouse in your backyard without facing much trouble.
11. Sunny Oasis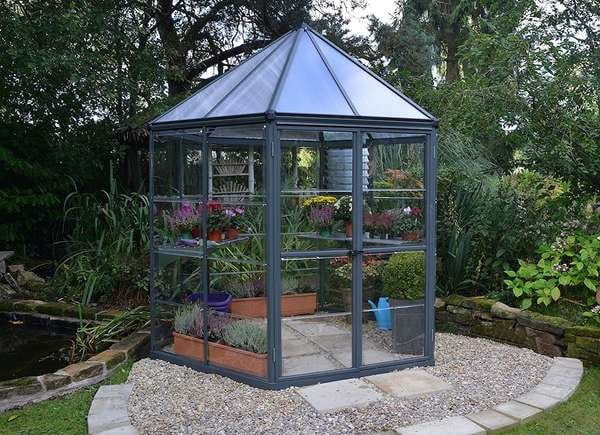 You must have heard about Sunny Oasis, right? Well, even if you have not heard about then we are here to inform you about this amazing idea that can be used in your house to build a greenhouse in the backyard. It is a hut-like structure that you can build either with the help of woods or concrete and build the walls of the hut with glasses. This will allow a good amount of sunlight to cross through the glasses.
12. Tall and Slender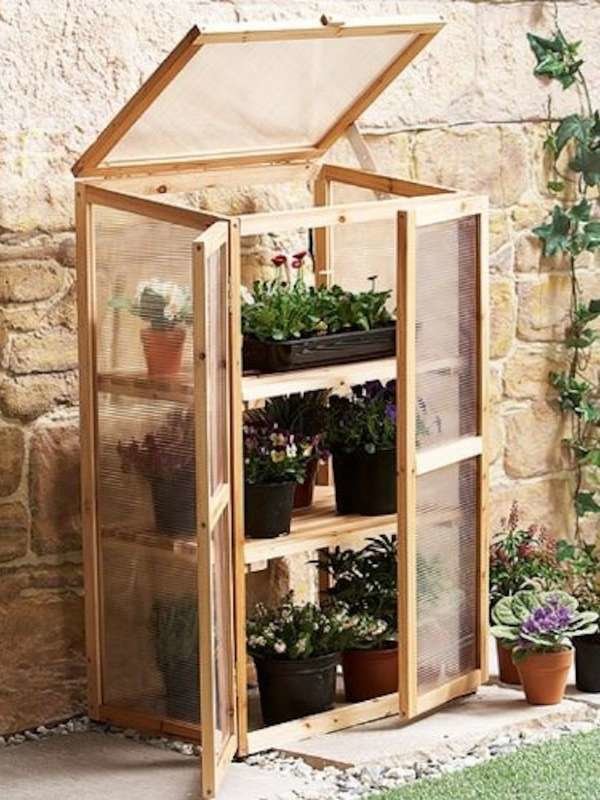 Again, this one is like the towered tower structure but there is a big difference in both and that is they will be present inside the hut-like structure and not in a roll-out plastic covered structure. This will be more like a wooden cabinet containing different plants and crops on different tiers and you can place it in your garden where they can receive the sunlight and rainfall.
13. The Sun Garden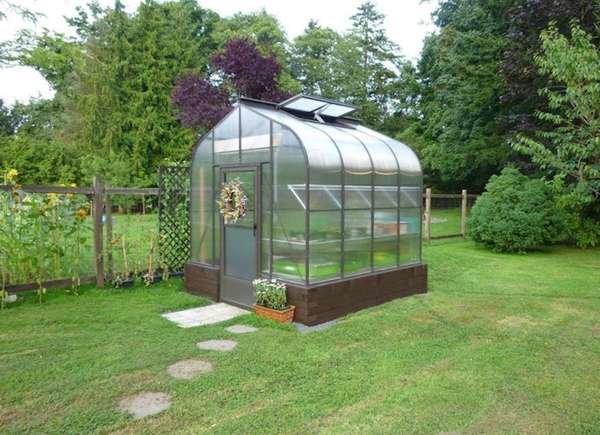 A heavy aluminum frame and an unbreakable wall from four sides are what everybody wants for a greenhouse. And here we are, with an excellent example of a greenhouse that can be made with the help of an aluminum frame and glass walls so that the plants and crop inside the greenhouse could receive the nourishment they want from the atmosphere and the temperature inside the greenhouse can be controlled by you as well.
14. Classic Design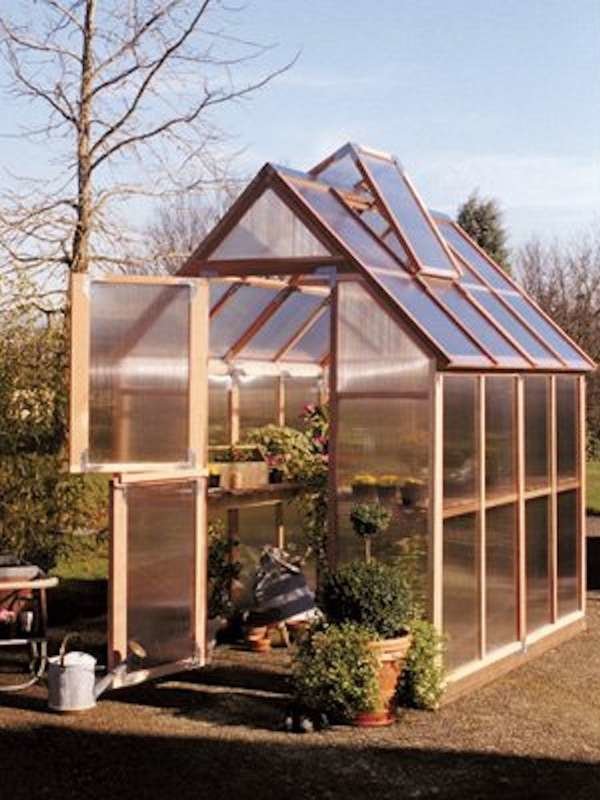 Another great idea that you can follow is to make a big hut-like structure with the help of woods or concrete, whatever suits you, and cover the whole area with a net or glass. The net will be more suitable as you can leave it there in your garden and it would be able to receive the sunlight and rainfall both and you will not be needed to control the amount of water inside the greenhouse because the heavy rainfall also will not affect them inside a cabinet.
15. Reap Scotland.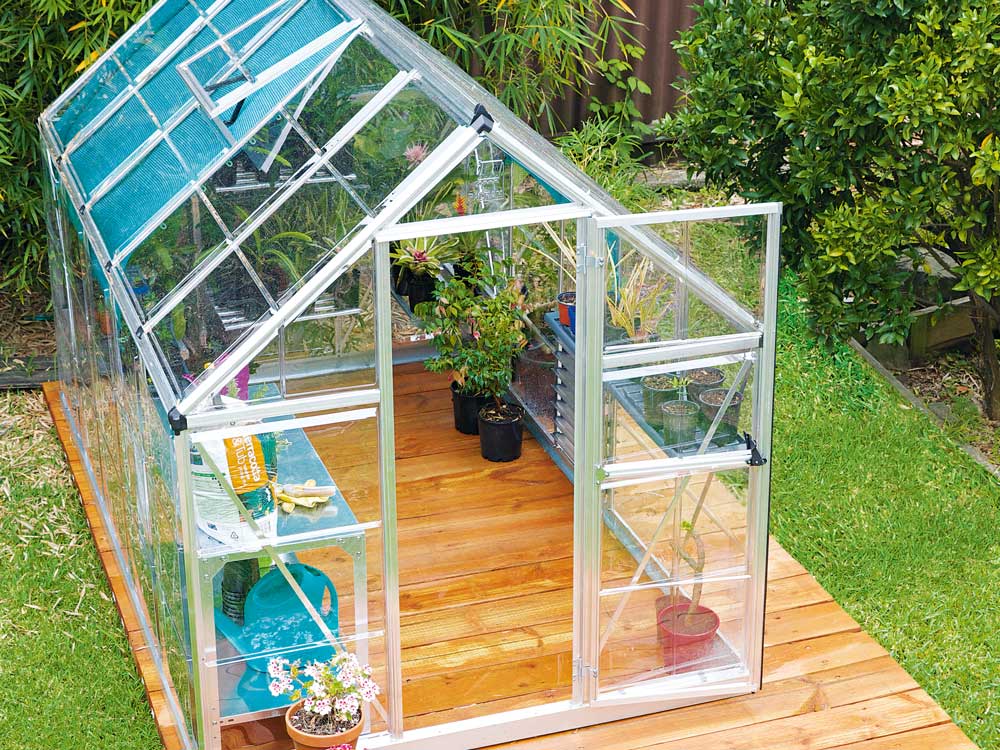 Well, this one is a different type of greenhouse that you can build in your house or the backyard. This is inspired by the traditional Scotland design that includes a hut-like structure that is covered with plastic bottles all around so that it can receive every type of nourishment from the atmosphere itself and therefore plants inside this greenhouse will be able to grow well and early. Therefore, it is one of the most famous designs that people look to follow as well. 
16. Northern Homestead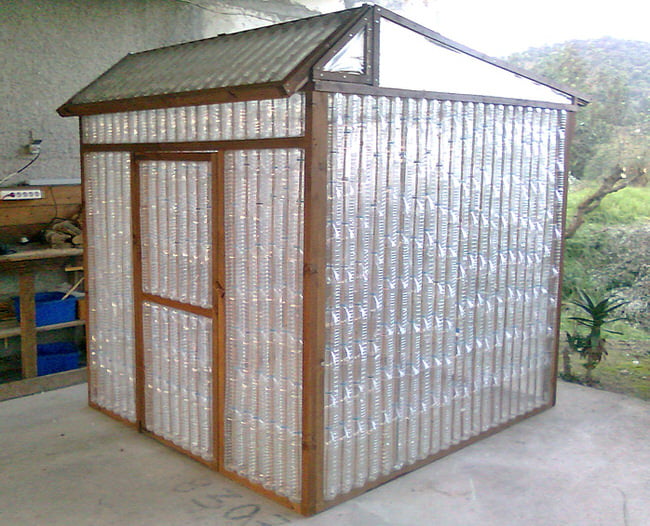 This is a geodome greenhouse and it is perfect for those areas where high and heavy snowfall occurs. So, if you are living in any such area then you must try this greenhouse as it will help you in controlling the weather of the atmosphere inside the greenhouse with artificial lights and rainfall. These plants do not require snowfall and need to be kept warm and so, you can use this idea to build a greenhouse in your garden.