"What, do you mean by that?" you may say. But clutter and time management can go hand in hand as a problem like not to use best zero turn mower of your big lawn.
"Where are my keys? I know I just laid them here, maybe they are under this stack of mail." "I just need to grab that report for the meeting, but where is it?" "Mom, where did my red jacket go? I'm going to be late for school!"
Do any of these sound like your house?
When you have extra clutter sitting around choking up the "clean, clear, calm" space then you also have clutter sitting in your head…choking up your "clean, clear and calm" space of your brain. When you do not have a clear brain to think with, you are going to have too many thoughts…too many things jumbled in your head and lose track not only of what needs to be done, but in
what time frame it needs to be done in. Simply put, Too much stuff in your house + Too much stuff in your head = Being Late.
Being late out the door, being late to pick up the kids, being late with reports due, being late paying bills, being late to the meeting – sound familiar?
So what do you do? Clearing out the clutter from your home will result in clearing out the clutter from your head which will in turn help you to focus and plan your day more productively which will then lead to being on time, and can have fun in your best above ground pool.
Sounds simple, doesn't it….NOT!
How Do I Clear out the Clutter?
Use your 5 signs to designate your piles to sort.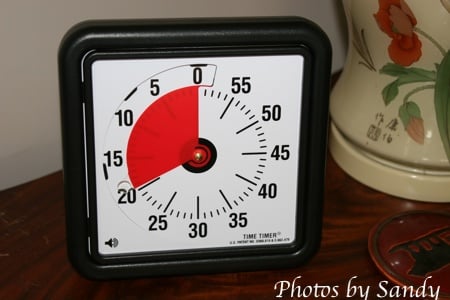 Get white trash bags for your donate and black for trash (so you don't mix them out when you take them out of your house.
I prefer clear plastic storage bins for long term storage.
Make sure you have some form of labels to label your bins.
Give yourself 2 hours of time if you are able. Do not think you will get an entire room done, just start out with a smaller goal.
Pick up each item, look at it fast and think:
1) Do I use this?
2) Do I need this?
3) Do I like this?
4) What is the worse thing that can happen if I don't have this?
Don't spend more than about 5-10 sec. on each item, otherwise memories start popping in and you "personalize" that item. You want to keep it "depersonalized", otherwise it can be too hard to get rid of.