We, humans, are never satisfied with anything. No matter what time of the year it is, we always need air conditioning. In old-time, a shade under a tree or a sip from a nearby pond was enough to evade the scorching summer heat and, a bonfire was all we needed during the freezing winters to keep us warm.
But as we evolved, our needs have changed. Not only do we need air conditioning, but we also want a futuristic, modern, efficient heater that goes with the aesthetic decor with our room. No one likes the old box heater lying around the house anymore. Dyson space heater gives you exactly what you need.
Let's talk about a few of the features so that you can contemplate better if you need a Dyson Space Heater or not.
Accurate Room Heating
This one feature made me want a Dyson Space Heater more than ever! For me, the room temperature is always too cold or too hot. But, Dyson has an inbuilt intelligent thermostat that maintains a pleasant surrounding by regulating the temperature throughout the room all around the year. You don't have to get up and fix the air conditioner again and again.
Remote Control Operation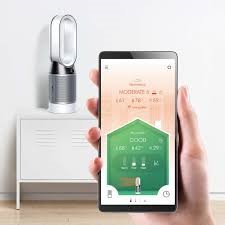 The Dyson Space Heater comes with remote control. You don't have to get out the bed to check the thermostat and change the temperature every time. Control the fan speed and mode with a remote. Just make sure you don't lose it! Few models have come up with a solution for it. They have a magnetic set up on top of the heater where you can keep your remote and not lose it.
Diffused and Jet Focused Mode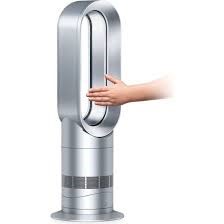 , Unlike other fans and coolers, Dyson comes with different modes. In Diffused Mode, the air is pushed backward and is useful when you want to purify and humidify the room without cooling. Jet Focus Mode is perfect when an individual wants cooling or heating. It provides direct streams of hot or cold air to one individual. It also comes with a breeze mode where you can enjoy the natural cooling breeze.
Night Time Mode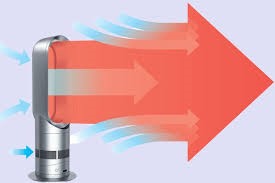 When you select the nighttime mode, a crescent moon is visible on the Dyson Heater. The panel light becomes dim and makes less noise. This feature is really cool as you can set a timer and, it will automatically turn off.
Air Purifier
Dyson doesn't only give you a heater to come cooler, but also an air purifier. One device that works for three different purposes is an efficient and futuristic way of lifestyle. It helps you humidify and purify the air by clearing allergens such as dust particles, pollens, odors and gases. The three-layer filtration is an effective and ethical way of keeping your environment clean and allergen-free.
Enhanced Safety Feature
Most of the heaters that you get in the market have a compromised safety feature. There is hardly any guarantee that comes with the local heaters when you buy one. Sometimes few of those end up with black fume coming out of them. If you are someone who puts safety above all, Dyson is THE thing you need. No exposed fan or coil makes it pet and children friendly. Even if you trip over your Dyson fan, it automatically turns off. The body doesn't dent easily and is cool to touch.
Oscillates to 350 Degree
One feature that the space heater advertises a lot about is that it can oscillate 350 degrees. It helps to cover a larger area which provides even cooling and heating. The hot or cold air evenly spreads to every corner.
Smart Heater Cooler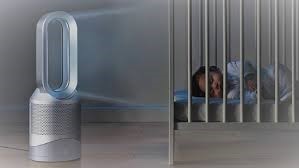 Dyson gives you a futuristic heater that is nothing less than fine art. It reads the room temperature and regulates it according to the need. You can also set a timer on your Dyson heater so that you can walk into an already heated and cozy room! Set it up for a week ahead and, you won't have to worry about it. It will automatically turn on and off. You can connect your phone to the Dyson heater, where you can install the Dyson Link App. It helps you to check the air quality of your room. A Dyson Heater is compatible with Alexa and makes it extremely user-friendly.
Noise Free
Well, it is not noise-free. The sound that a Dyson Heater makes is much lesser than your local fans. You can hardly hear anything when the fan speed is moderate. Maybe when you turn the fan on around at a speed of ten you might get some sound. If you are someone who gets bothered or irritated by disturbing machine noise, then a Dyson heater is perfect for you. It is suitable for the office and meeting room.
Maintenance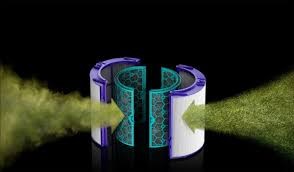 The Dyson heater might look very fancy but, don't you get scared. It is easy to maintain and clean. There is a filter that you can brush from time to time and, apart from that, you might need to change the filter from time to time. You do not have to wipe down the heater or anything. And don't worry about the cost of the maintenance. It might have taken out a big chunk from your wallet when you purchased the heater but, in the long run, the maintenance cost is quite low.
Now let's talk about the most important aspect that's going to help you decides if you are buying it or not. The price. You must be wondering how many dents it would put in your pocket. Honestly, it is a bit too expensive but, the features suffice for that. It actually depends on your need. If you are someone who wants a smart fan that is high tech with lots of features then spending 499 pounds is worth it. It is strongly recommended if you are someone who is allergic to pollen and house dust.
Even though this fan will initially cost you much more than a local one, it would be a one-time investment from which you can benefit in the long run. This fan runs on less power so the bill goes down immensely. If you run your heater all day long, it will cost you around five pounds for the electricity.
Now, it's not all rainbows and sparkles and, there are few drawbacks.
The first problem that most people face with this fan is the remote. The remote is very small, dainty, and can get lost easily. If you lose the remote, your fan is nothing less than a paperweight. Yes, you can buy a new remote from the market but, the price is unreasonably high. After spending 499 pounds, you would not be so keen on spending more money to buy another remote which, most likely will get lost again.
It says that the fan covers a large area but, as a cooler, it is only useful to provide soothing air to one single person in the jet focus mode.
The fan has an attached cable with it as it runs on power and it is not very long. Therefore you need to always keep you Dyson Fan at a very close range of a power socket.
The Dyson fan is very lightweight which makes it very easy to carry around with you. But this feature also makes the fan trip over very often. As you have read earlier, the fan turns off itself when you trip it over and, it becomes a nuisance as you have to get up, again and again, to set it up and turn it on. Especially if you have kids or a very exciting pet.
Even though Dyson fans are sold as one of the safest heaters in the market, they can develop an electrical short and catch fire just like any other heater. So make sure you do not overwork your heater or leave it unattended for a long time.
To be honest, the biggest drawback of this fan is the cost. If you can look beyond that and the price does not matter to you, this is the perfect heater cum cooler that you can buy for yourself. As a bottom line, the Dyson Space heater is an efficient, practical, high tech and elegant appliance that you can buy for yourself but, it is a luxury and not a necessity for most people. Now it's all up to you whether you want to treat yourself to such fine luxury or not. But is a Dyson heater worth it? Definitely yes!