We all have seen the 8 in 1 all-purpose mover and lifter Worx Aerocart advertisement more than once while catching up on our favorite television shows. Looks too good to be true, right? And you must be thinking about whether to buy it or not. Well, it is definitely a handy tool to have in hand if you have a lawn or a garden where you tend to work a lot and, you end up lifting and moving heavy things all by yourself.
Aerocart is the perfect solution which, not only works as a mover or a wheelbarrow but also as a multipurpose cart with you can use in many day to day task.
This all-purpose wheelbarrow is 18″ by 12″ by 42″ in dimension and comes in parts in a box that you have to put together. When you initially open the box it gets delivered in, you might get overwhelmed but, it is easy to arrange. In the box, you will have the cart, two handles, two tires, two axels, two cotter pins, bag holder, cylinder holder, plant mover, and rock mesh mover along with your owner manual. The Aerocart is designed in such a way that it is user friendly, easy to store and versatile. Let check out few of its features.
The Aerocart is a multi-tasking carrier that comes handy for tons of different tasks around the garden and even inside your house. The wheelbarrow can transform into an extended dolly for furniture, Bag Holder, Cylinder holder, flower and garden pot carrier, rock lifter and, a trailer mover. To have such a multi-tasking carrier makes every work easier and more efficient. It helps you in saving space as; you won't clutter your garage with different dollys, mover and lifter. In the commercial, it says that the Aerocart takes only a space as big as a space taken by your hiker boots. It might be a bit too farfetched but, it definitely makes work and storage easier. It will also help you in saving a few extra bucks as you can do different tasks with it.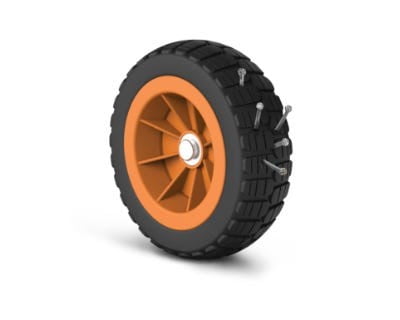 Unlike other wheelbarrows, Aerocart has two wheels that give you extra balance and good leverage. It is easier to handle and work with the Aerocart as the dual wheel gives extra support. You can now park your wheelbarrow on an uneven surface without worrying about it tripping over. Aerocart not only gives you two wheels but also flat-free tires. Yes, you heard that right! Aerocart's wheelbarrow got flat-free tires which are made of solid Polypropylene. You don't have to worry about flat tires anymore when you work in the garden.
The body of the Aerocart is powder-coated steel and, it would not dent easily. Which means you can use it daily for anything and not worry about breaking it into two half. The design of the cart is done in such a way so that you do not face the issues that you usually face with garden carts or traditional wheelbarrows. The narrow width of the Aerocart makes it easy for you to move through narrow garden path or gates. As the cart can be transformed into a dolly to move furniture inside the house, the narrow body makes it easy to move through doors inside the house. The total width of the cart is just 22 inches.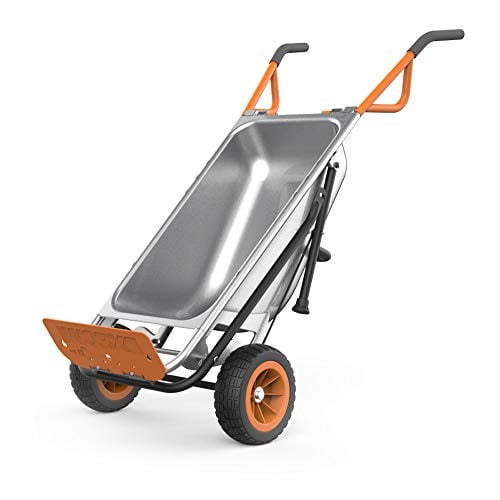 Aerocart is delivered to you in parts that you need to assemble yourself. Putting together the basic cart is easy and takes only 5 minutes. Plus you would not need any tools to arrange your Aerocart. To get familiar with the additional parts, which you will be using when you want to use it as a plant pot mover to bag holder, you will need to look at the manual with the picture. It would not take much time to get a grasp of how it works once you start using it. Keep all the extra parts of your Aerocart in a nice place that is regularly accessible. The parts of the Aerocart can be easily misplaced so, try to keep it in your garage in a fixed area. Even if you lose any of its parts, you can purchase for a replacement online.
Your Aerocart will not need much maintenance. Just a wipe when you get dirt on it will make it as good as new. But, make sure you keep all the spare parts covered and tucked away if you do not use it often as you may get rusty over time. Other than that just, store your cart under a shed or the garage and, it will do fine.
One feature that is unique and useful is the bag holder. You can easily turn your cart into a bag holder, put a bag inside and do different work around the yard. Like when you are collecting materials for your compost bit or just dry leaves, this feature comes in very handily
Till now you only read about how perfect the Aerocart is. Before you decide to buy one, read through the drawbacks as well. Obviously, it might not apply all to you but, some of the drawbacks can't be ignored.
The basic dolly is would the most commonly used around the garden. But the biggest drawback of the Aerocart that everyone will agree is the cart size. The cart is made narrow for better accessibility but, as a result, the size and depth of the cart reduces. It is much less than an average garden cart and makes it very difficult as many yard items don't fit in. To compensate for that, Aerocart is designed in such a way that it is made a bit lengthier than most other wheelbarrows. But, the length of the cart makes it hard to turn around corners.
Aerocart is built in such a way that it is versatile and can be used in many different tasks. They designed different parts that can be attached to the basic cart for multiple functions. But the mesh and the bungee cord is not strong to hold heavy items. When a heavy pot is kept on the mesh, it tends to sag and makes work overall uncomfortable.
The Aerocart is quite small. Therefore it becomes a bit of an uncomfortable task for a tall person to work with it as you constantly have to slouch when you work. Also their most praised feature, the flat-free tires are not as perfect as you might think. Since they are solid, it is not easy to move around on a hard surface. It is also very heavy as most of the cart is made of metal. So moving furniture can be a taxing job. You might want to rethink about taking your Aerocart up the stairs to move your furniture around as. Moving your furniture itself would be of equal work.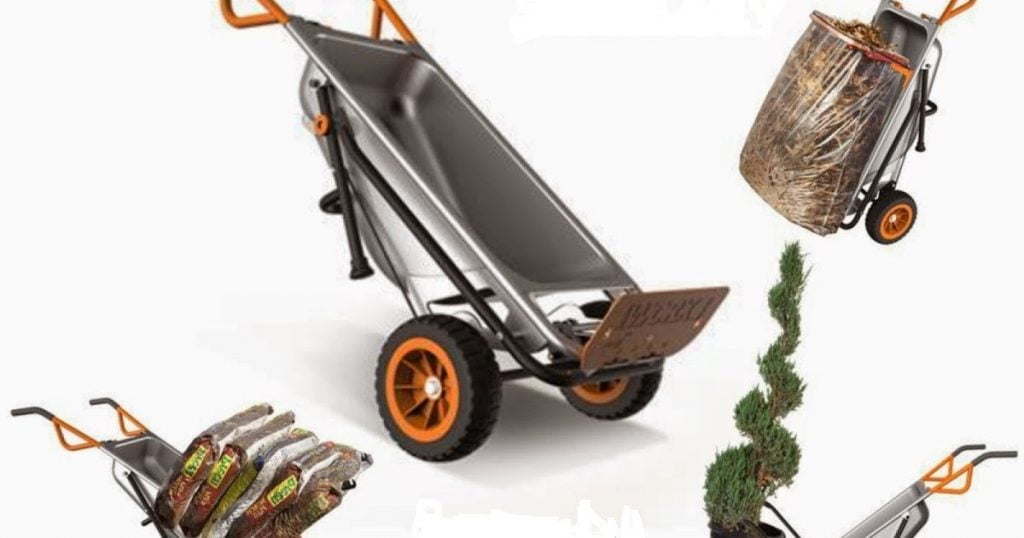 Overall, it can be said that Aerocart is versatile and sturdy but not suitable for major garden projects. It has many different features but they advertise it in a very lucrative way. All the parts and factions might not be as useful and functional as they show.
There is obviously space for improvements as most people complained about the depth and capacity of the cart. The mesh also needs some work. Plus many consumers have shown enough concern about the warranty as it is full of exclusions. If a consumer is paying so much they would have high expectations, especially after watching the commercial that they run in a loop on the TV.
Because if it's drawbacks, we should not disregard that Aerospace is quite useful and handy. So should you buy an Aerocart? Well, if your garden doesn't need a big cart but one that is stable and easy to manage, Aerocart might be the perfect cart for you!