Moving from one location to another can be a challenging endeavor, including numerous logistical problems and emotional upheavals. However, things are different now with the emergence of Easy Move Service as one of the top players in logistical transport.
Easy Move Services has been a trusted partner for customers seeking a smooth move to their new location due to its commitment to excellence and customer-centric approach. Now is your turn to experience it yourself!
House relocation becomes an enriching journey when you partner with Easy Move Services. Their holistic approach, attention to detail, and dedication to customer satisfaction ensure that your move is a positive and memorable experience.
Among the host of services, they also felicitate the pool and piano table's relocation. Moreover, if you are looking forward to such relocation, we provide you with a few essential additional queries that might bother you before proceeding with their services. So, sit back and read till the end to get all of your queries sorted.
1. Are Easy Mover Services Movers Experienced and Trained?
Their teams are highly trained in safely handling your belongings and using every piece of moving equipment. Most of their movers have years of experience either working for Easy Move Services or in the industry.
2. How well in Advance do You Need to Book Furniture Removal Services?
Generally, they are comfortable in accommodating last-minute bookings. Still, we recommend getting your bookings done two weeks in advance.
3. Does Easy Move Services Offer a Furniture Storage Facility?
The answer to this query is a resounding Yes. The teams at Easy Move Services work closely with storage partners in the Australian cities of Melbourne and Adelaide to provide storage solutions where they proceed with all of their major operations.
4. What is the Process to get the Quote for the Furniture Removal?
You can directly get in touch with them via email or through their official customer support contact number to get the details directly. To get their contact info, visit the official site of Easy Move Services.
5. Are There Any Additional Fees for Their Services?
Additional fees may apply depending on the nature of the items to be moved. For heavy items like Pianos, Pool Tables, Commercial Fridges, or Assembled Gym Equipment, they charge extra.
6. How Long Do Easy Movers Generally Take for Furniture Removal?
The duration for this specific task varies depending on the content, size, and access of the property. For example, a three-bedroom home usually takes about five hours to relocate within a half-hour distance, as detailed on their website.
7. What is the Ideal Vehicle Size You Need to Select During Relocation?
There is no specific answer to this query. However, the team at Easy Move Service has a definitive answer to this query in the form of their Volume Calculator Tool that perfectly details all of your requirements and perfectly addresses your pre-relocation planning.
Easy Move Services: Perfect Host to All of Your Shifting Concerns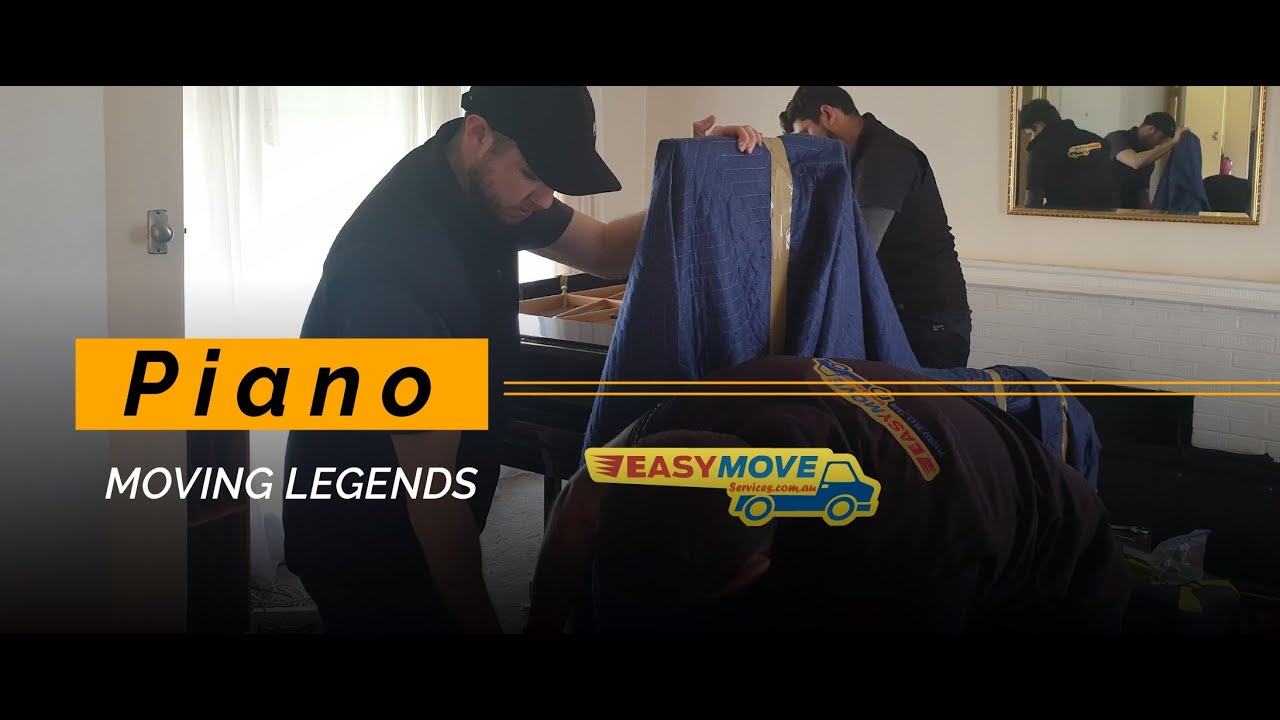 The services don't just stop there! With expert packing, safe transportation, and optional unpacking, the team of Easy Move Service ensures a seamless transition. Experienced professionals handle local and long-distance moves, offering secure storage solutions if needed.
In addition, with Easy Move Services, you can streamline your office transfer too; they specialize in efficient office relocation and can manage packing, safe transit, and unpacking on demand.
Easy Move Services understands that your furniture is more than just wood and fabric; it is an important component of your house and memories. You can be confident that your possessions will be treated with the utmost care and attention when you use our skilled furniture removalist services.
They do everything from skilled packaging to quick unloading. You can trust that our skilled drivers will manage varied terrains, traffic circumstances, and weather problems to ensure that your items arrive in perfect shape.
Easy Move Services' moving services are tailored to your requirements. The team of dedicated professionals recognizes that each transfer is unique and requires personalized attention.
Easy Move Services is the one-stop shop for end-of-tenancy cleaning, pool table movers, and other moving services. They make relocating less stressful by managing every detail with precision and care.
Whether you're a tenant looking to leave a house in pristine condition or a piano owner concerned about transporting your prized instrument, Easy Move Services is the name to know for a smooth and worry-free move. So, the next time you need any help with relocation, remember Easy Move Services is always there to help!