Roman shades are one of the most popular choices for window treatments. They provide elegant styling and can complement any home décor. Are you considering using roman shades for your window treatments? How do you choose the perfect style for your home? What are the different types of mounting available and how do you decide the best one for your space? What factors should one consider when specifying custom roman shades?
Well, we know you have tons of questions about this window dressing option. In this post, we will provide details on everything you need to know about roman shades. Let's get started already!
Different Types of Roman Shades
Whether you are looking for something more structured or relaxed, roman shades deliver big on your preference. You will surely find the perfect customized shade styles that fit your budget and decor aesthetic. So, what are the different styles you can choose from?
Flat-Fold Roman Shades with Front Slats
These come with slats stitched at equal intervals with visible contours and hemlines on the frontage. While the seams are obvious from the front, the shades have a structured and sturdy feel that makes them look highly tailored.
Flat-fold roman shades with front slats will look great in any fabric and are perfect for all home décor styles. But they are especially well suited for plain fabrics because the visible slats themselves lend an architectural pattern to the otherwise plain surface of the shade. If you want to achieve a semi-formal or casual look for your space, the architectural design and finish of this type of shade will help you achieve that.
Flat-fold Roman Shades with Back Slats
If your home décor leans towards the minimalist style, flat-fold roman shades with back slats are the most suited option for you. While they do have slats for structure, the slats are sewn in the lining at the back and therefore not visible at the front. This means there is no sign of the slats or seams in the front.
It is worth mentioning that you cannot stitch the flat fold without lining. You can use any type of fabric for these roman shades but they are more suited for boldly patterned fabrics so the pattern can be shown uninterrupted.
Also known as European roman shades, these types of shades are perfect for homemakers looking to achieve a softer, casual look for their windows. Relaxed roman shades feature a scalloped curvy bottom and do not have any slats.
The unconstructed design is primarily what informed the name given to it – relaxed roman shades. Of course, this shade has other uniqueness to it and one of them is the ornamental swag of the bottoms and folds, which make it the perfect style for feminine and traditional interiors. The only caveat is that the folds need manual setting often, and therefore this style is recommended primarily as a decorative style.
Different Positions of Mounting
Once you've chosen the fold style, another key thing to consider when shopping for roman shades is the mounting position. There are basically two types of mounting styles – inside mount and outside mount. What is the difference and which should you choose?
First, let's establish the fact that your window's architectural design and depth will contribute to which of these two you will opt for.
Inside Mount Roman Shades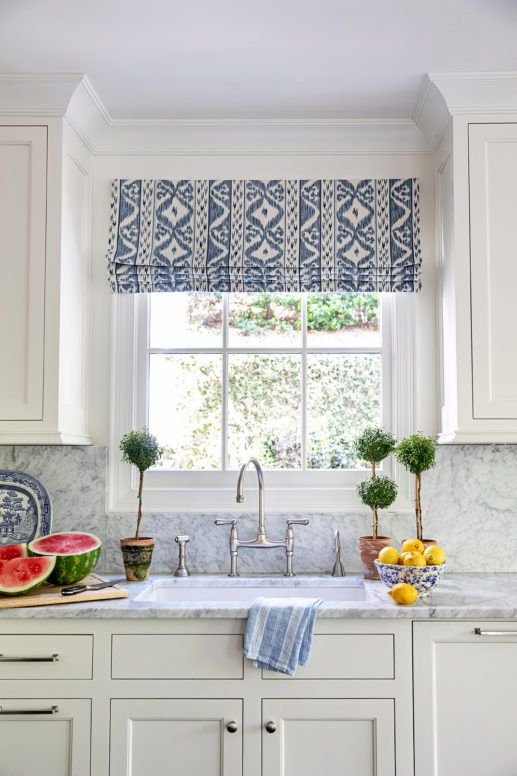 The hardware of the inside mounts is fixed inside the window frame to neatly fit into the recess of the window. Inside mounts have numerous benefits and they include the following:
Delivers a sleek, stylish patio, and customized look
Helps to emphasize the ornate moldings in your room
It offers better insulation
Allows you to layer with curtains outside of the frame for better sound control, added light, or beautiful layering of ornaments.
Outside Mount Roman Shades
Outside mounts are the perfect choice for some windows. If you have shallow window frames that make it impossible to install hardware for the inside mount, you should choose the outside mount.
The hardware is directly installed on the walls or ceiling outside of the frame, making the depth of the window recess inconsequential. Here are some advantages of using outside mount roman shades:
Introduces more light and sunshine into your room because the shades can stack completely above the window
Precision in measurements is not required
Makes small windows look bigger and a low ceiling higher
Factors to Consider when Choosing Fabric for Roman Shades
So, now that you know the types of roman shades and the options of mounts available, what should you consider when choosing roman shades for your space? Well, just as you'd consider several factors when shopping for custom curtains, so is the case with fabric roman shades.
Your choice of fabric is a crucial decision for any space. For instance, you should know where to use sheer shades and where to use blackout shades. Sheer shades are perfect for rooms where you want soft sun rays to filter in, such as the living room and kitchen.
Blackout shades are great for nurseries and bedrooms as they provide noise insulation and total blockage of light when drawn close.
Similarly, silks and velvets might be better suited for formal rooms while linens and cotton are better placed in casual spaces like kitchens and bathrooms.
The overall palette of the room should determine the color of shades to choose. You can opt for the same color shades as your wall if you want them to fade softly into the architecture of the room. If you have a darker room and want more light filtering in, choose bright and light colors. Just make sure that the colors you choose for your shades are in sync with other hues in the same room.
Consider the overall décor of your room design. Each pattern has a special character. For instance, plaid and stripe patterns highlight the shape of your window. Plaids provide a base, while stripes are more simplistic.
Curvy florals are perfect for contrasting the straight lines, while bold motifs like damask, paisley, and others reflect their exceptional impact on the flat front of roman shades.
When mixing patterns, ensure that there is an overall balance of plains and patterns in the room. For example, if the walls already have a bold wallpaper, it might be best to avoid another powerful pattern on your roman shades.
Final Words
There you have almost all the important details you should consider when choosing roman shades. Also, if you have little kids, consider putting a child safety anchor in place and ensure that the cords on your roman shades are not dangling, as this can pose safety hazards for kids and pets. Lastly, do consider the mode of operation. There are several options available in the market these days – from cordless and motorized shades to simpler cord-pulled shades. So pick something that meets your needs and preferences after careful consideration.