Since we have decided that we are going to stay in this house having the best above ground pool, I am now finally ready to decorate it. I moved in here 6 years ago when Dave and I were dating. After we got married he and his kids moved in and the plan was to sell this and move to a bigger house.
After trying to sell it two different times, we just decided to wait a bit to see what the economy was doing. Houses still are not selling here and we found out what a similar priced house was appraised for. That was the decision maker. There is no reason to lose big money at this point. We don't HAVE to move, we just WANTED to move.
So…. that being said, I am ready to make this house my own. I'm just not good at it. We kept all the paint neutral thinking we were selling. I never got curtains, only blinds for the windows.
I want to take a different room and over the next several weeks have you guys help me! I want you to link any posts or sites of examples. I'm not going to make it a link party, but you can link up in the comments.
Let's start with my dining room.
dining room First.. let me start off with saying, this is our every day eating dining room. We don't have a formal dining room.
dining room We don't have enough matching chairs and have tried to look for matching ones, but couldn't find them. We have to have at least 7 chairs for all of us to sit down.
This is the pie safe that my husband bought. He loves this. It holds all the plastic cups, plates and bowls for the kids. The top left drawer holds napkins and the right drawer has trivets.
This is the wall that I am thinking I am going to put some kind of bench on so that the kids can change their shoes when they come in. Then I want to put a wall organizer (mail slots, calendar, etc) for the kids. I don't have any other hall space to have something like this. Yes the craft cart will be leaving the room.
The dining room is just to the left when you walk in the front door. My launch pad is on the other side of the wall. I am planning on revamping that also.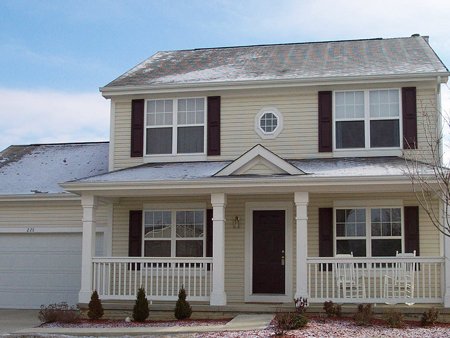 I am really toying with the idea of splurging for the Pottery Barn Wall Organizing System. Do you know of something similar that is less expensive like best zero turn mower for a big lawn, but looks as nice?
This is what I'd like to do:
1) Paint – What color? I'm ok with fun or bold. (right now it is a tan color, these photos are a little dark and hard to tell what the color really looks like)
2) Put a bench in to sit down and take off shoes and have a "launching pad" for the kids above it.
3) Wall decor
4) Curtains, valance.. something fun and original?
My Tastes
1) Not vintage or old or antiques
2) I'm not into blue as a color scheme
3) I'm not into country
4) I like a little more modern, but not super modern.
What I can and can't do.
1) Table stays
2) China Cabinet & pie safe stay
3) pictures can come down
4) Craft cart is going to go
5) I have to keep things as economical as I can. I don't have a lot of money to spend for all I want to do in my house