Updating flooring can be one of the most significant renovations you can make to your home. Simply changing the flooring in a room can completely change its look and feel.
However, many people aren't familiar with all their options when installing new flooring and therefore don't feel comfortable making design decisions. And that's totally understandable. With so many new products on the market these days (LVP, LVT, laminate, vinyl, etc.), it's hard to keep them all separate.
If you've considered renovating the flooring in your home but are overwhelmed by the choices, then this article is for you!
We hope to shed some light on the most common choices and help you understand the pros and cons of each one. We've also advised which are DIY-friendly and which should be left to a contractor.
Let's dig in!
Carpet
Carpet is an excellent pick for anyone looking to add comfort and style to their bedrooms. Although some people opt out of carpets in living rooms and hallways, it remains the top choice when adding warmth and coziness to bedrooms.
Not only does it look modern, but more importantly – carpeting provides an unparalleled level of comfort which can't be achieved with other flooring options such as hardwood or laminate floors.
It's almost always a wiser choice to opt for professional carpet installation than attempting to install it yourself. Fortunately, most stores include the cost of installation in their prices, making this job surprisingly affordable.
Generally speaking, you can anticipate an installment with underlayment and all that comes with it costing around $2-$3 per square foot for decent carpets.
Hardwood
Hardwood is a luxurious and popular flooring option for many homes, especially those undergoing high-end renovations. Installing hardwood flooring is almost certain to raise your home's value.
Its warmth and stylishness can be used in nearly any room – though it's not recommended in bathrooms due to the frequent moisture exposure. Several varieties of hardwood are available, so you're sure to find one that fits your style.
Traditional vs Engineered Hardwood
If you're looking to install hardwood flooring in a house that is on a concrete slab, engineered wood is the clear choice. Engineered woods are made of plywood layers, and because it has more stability than traditional lumber, they won't warp as much when exposed to moisture or humidity.
On the other hand, if you're installing hardwood flooring on a plywood subfloor, you can take your pick between engineered and traditional.
Traditional hardwood is usually three-quarters of an inch thick, while its engineering counterpart is generally a half-inch thick. If you're looking to refinish your floors with sanding and restaining down the road, consider sticking with the thicker traditional hardwood.
Since it's substantially thicker than engineered wood, it can withstand multiple rounds of sandings over time. But for most homeowners' needs, the one or two rounds of sanding allowed by engineered hardwood should be plenty.
Laminate
Laminate flooring is a type of flooring that has a core made of fiberboard and a visual layer that looks like wood grain. In the past, people thought laminate floors were only for cheap houses. But now, many types of laminate floors look like hardwood, and sometimes it is hard to tell the difference.
The main disadvantage of laminate is that it is not waterproof. Some options are water resistant, but if laminate gets wet, it will swell. So you should not put it in a wet area like a bathroom. You can put it in the kitchen, but you must be careful if it ever gets water on it.
One good thing about laminate flooring is that you can install it yourself without needing a lot of experience or tools. If you want to try a project and update your flooring yourself, this would be a great option.
LVP (Luxury Vinyl Plank)
LVP stands for luxury vinyl plank. It is similar to laminate, except it is made from vinyl instead of fiberboard, which makes it waterproof. Most LVP can be installed similarly to laminate by clicking the planks together. It is a floating floor that sits on top of the subfloor without being nailed or glued down.
LVP has many of the same features as laminate. It can be a project that you do yourself because it goes together in the same way. This kind of flooring can be used anywhere in your home because it is waterproof.
With LVP, the planks are longer and usually have a woodgrain finish on the visual layer. This makes it look like hardwood, but it is less expensive and easier to put together. You can get a good quality LVP for $2.50-$3 per square foot, and you wouldn't have to pay someone else to install it.
LVP is becoming popular in areas where people would typically use hardwood. The reasons are that LVP goes together easily, is not very expensive, looks luxurious, is waterproof, and is scratch resistant.
LVT (Luxury Vinyl Tile)
LVT is luxury vinyl tile. It is like LVP, but it comes in tiles instead of planks. Most tiles are 12 by 24 inches (1 foot by 2 feet). LVT is waterproof and made to look like stone, so it goes in places where people traditionally would use ceramic tile, such as a kitchen or bathroom.
You get a nice contrast if you mix LVT flooring with another type of wood flooring, like laminate or hardwood. For example, if you put an LVP or laminate in your living room and then LVT in your kitchen and bathrooms, this gives you a nice contrast between wood and stone flooring.
LVT is a type of flooring that DIYers can install. It clicks together like laminate and LVP, and it's a floating floor, so it just sits on top of the subfloor. The materials to install LVT cost about $3 per square foot, so it's a relatively affordable renovation if you do it yourself and don't have to pay for labor.
Luxury vinyl plank (LVP) is usually thinner than luxury vinyl tile (LVT). LVP is more flexible than LVT, especially because it comes in longer planks. This means it can bend if you pick up one end of the plank.
Because LVT is more rigid, you want a flat surface when installing it. If your subfloor has a lot of dips and humps, LVT might not be a good option unless you level out the surface first.
Tile
Ceramic and porcelain tile are often lumped together because they are very similar and serve the same purpose. This type of flooring is traditionally seen in bathrooms or kitchens because those areas have more moisture. People also use tile in beach condos because it can withstand more wear and tear and water.
This type of flooring is more challenging to install and remove than most other flooring options. To install tile, you first lay a sheet of cement board. Then you spread mortar on top of the cement board and lay the tile on top of the mortar. You must press down on the tile so it sticks to the mortar.
Then you must put grout in the gaps between the tiles. So it's quite a messy process, and if you don't know what you're doing, it can turn out badly with uneven tiles and inconsistent gap widths. Therefore, you should hire a contractor to install your tile unless you have extensive experience.
LVT is slowly replacing tile in many places because it is easier to clean and does not get as dirty over time. Tile can be difficult to clean because the grout between each tile can trap dirt and become stained.
This problem can be fixed by regularly cleaning the grout, but it is a pain for many people. LVT and LVP are often better options for flooring because they do not have grout and are easier to clean.
If you decide to change your tile, it is a pain to remove because you have to break up each piece. This can make a mess with all the mortar underneath. Even though this is difficult, tile is still an excellent option for bathrooms and kitchens in high-end homes and beach condos that need durability. Travertine tile is a common choice because of its subtle beauty and color neutrality.
Sheet Vinyl
Another type of flooring that people usually know about is sheet vinyl flooring, also known as linoleum. This is a good option for low to mid-grade homes and rental houses. This flooring is good for areas where there might be a lot of water, like the bathroom and kitchen, because it is made out of vinyl and water cannot get through it because it has no seams.
Vinyl flooring is a thin sheet of material that is glued to the floor. It can be more challenging to install than other types of flooring, but it is still possible to do it yourself.
With vinyl flooring, you have to cut out the rough shape of the room and then notch out around fixtures, cabinets, and other objects. Once the vinyl is cut to size, you can glue it down with an adhesive made specifically for vinyl.
But generally speaking, this type of flooring is very affordable. You can get all the materials you need for a kitchen or bathroom for around $200.
Transform Your Home With New Flooring
We hope this overview has given you some clarity on which flooring materials are available to you. That is the first step in updating your flooring on the way to creating your dream home!
On top of knowing which materials to choose, hopefully now you know which ones you can install yourself. Laminate, LVP, LVT, and sheet vinyl can easily be installed by the DIY enthusiast, while carpet, hardwood, and tile take much more skill and typically require the work of a contractor.
No matter which way you go, new flooring can breathe life into your home and make it shine. We're sure the end result will be absolutely stunning – so don't hesitate to get started!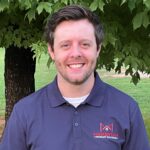 Author Bio: Jordan Fulmer is the owner of Momentum Property Solutions, a house buying company in Huntsville, AL. They specialize in buying houses in tough situations and renovating them to either sell or rent. Jordan also runs the SEO side of their business and regularly writes content about real estate investing, home improvement, SEO, and general real estate topics.