Consider concrete floor stripping and polishing if you're tired of your dull, worn-out home flooring. This can revitalize your floors and give them a brilliant shine while ensuring long-lasting durability and minimal maintenance.
This article will discuss the benefits of concrete polishing, the process, and how to choose the right professional for your needs. Concrete floor stripping and polishing can transform your home's flooring from dull to brilliant. Let's explore this exciting option.
The Benefits of Concrete Polishing
Are you tired of your dull and worn-out home flooring? Well, concrete polishing may be the solution for you! It's a popular option among homeowners with plenty of benefits to consider:
Durability and longevity: Polished concrete floors are built to last and withstand heavy foot traffic, making them perfect for high-traffic areas. With this investment, you'll know you won't have to replace your floors soon.
Easy maintenance: With polished concrete floors, maintenance is a breeze. You'll only need to sweep and mop infrequently to keep your floors looking fresh and new. Unlike carpets and hardwood floors, concrete floors are stain and scratch-resistant, making them a low-maintenance option for busy homeowners.
Aesthetically pleasing appearance: Polished concrete floors have a modern and sleek look that can match different interior design styles. You can choose from multiple colors and finishes to achieve the look you want for your home.
Improved indoor air quality: Polished concrete floors don't trap allergens, dust, and other airborne particles. This can significantly improve indoor air quality for you and your family.
Cost-effective: Polished concrete floors are typically less expensive than other flooring options, making them a cost-effective choice for homeowners who want to revitalize their home's flooring without spending too much money.
Concrete polishing can transform dull and worn-out floors into brilliant and durable surfaces. Whether you need easy maintenance, durability, or an aesthetically pleasing appearance, polished concrete floors got you covered.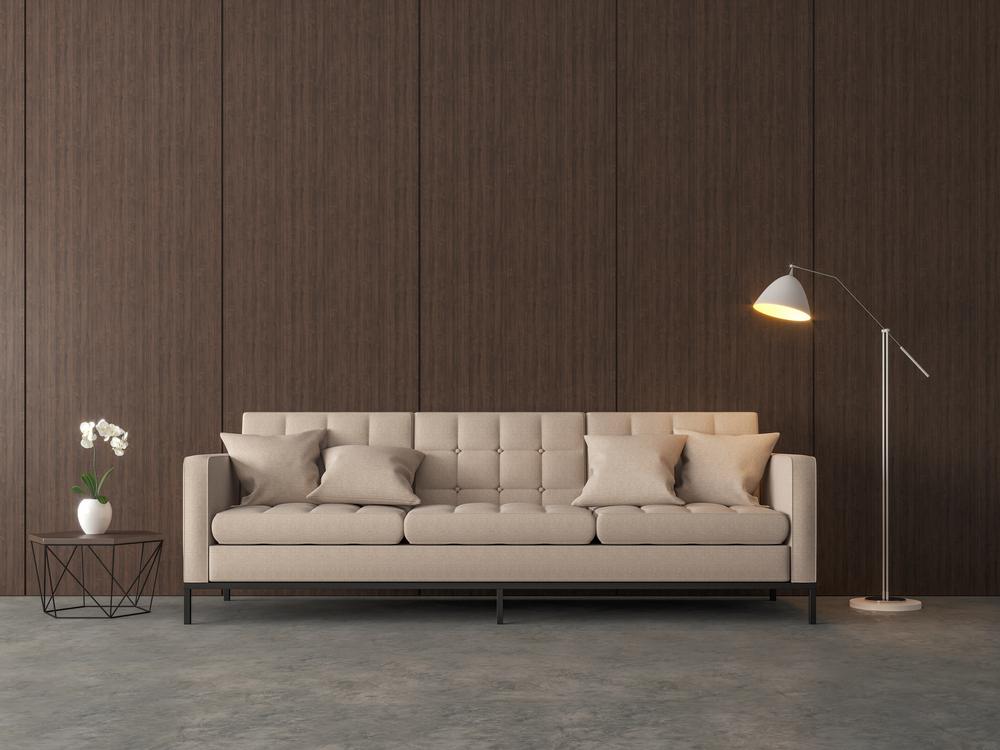 The Concrete Polishing Process
When explaining the concrete polishing process for revitalizing your home's flooring, it's essential to provide a clear and straightforward overview of the steps involved.
The process typically begins with preparing the surface of the concrete, which involves thoroughly cleaning it and addressing any imperfections, such as cracks or chips, that may be present.
Once the surface is ready, the polishing process can begin. Using diamond abrasives of varying degrees of coarseness, the concrete is ground and smoothed to achieve the desired level of smoothness. Following the grinding process, a concrete sealer is applied to protect the surface and enhance the shine of the polished concrete.
Lastly, it's worth noting that decorative enhancements can be added to polished concrete, such as coloring agents, stains, or saw cuts, to create unique patterns or designs.
Although the specifics of the concrete polishing process may vary depending on your project's needs, the result will be a durable, high-shine surface that can transform any dull or worn-out floor into a beautiful and functional part of your home.
Choosing the Right Professional for Your Concrete Polishing Needs
When revitalizing your home's flooring with concrete polishing, selecting the right professional cannot be overstated. Concrete polishing is a process that demands specialized knowledge, equipment, and expertise to transform a lackluster floor into a stunning masterpiece.
You should take several crucial steps to ensure that you make the correct option for your concrete polishing needs. Start by researching potential companies specializing in concrete polishing and have previously worked with residential clients.
Feel free to seek recommendations from your social circle and check online reviews and ratings to understand each company's reputation.
Also, remember to examine their past projects and customer reviews, as well as verify licensing and insurance. Finally, obtaining multiple quotes and estimates is essential to get the fairest worth for your budget.
Once you've capped down your list of potential companies, checking for licensing and insurance is essential. Any reputable concrete polishing company should be licensed and insured to protect themselves and their clients in the event of accidents or damages.
Examining past projects and customer reviews is another crucial step in finding the right professional for your concrete polishing needs. Look for companies with a track history of successful projects and satisfied customers. Check the company's website for photos of past projects, and ask for references if necessary.
Finally, obtaining multiple quotes and estimates is crucial to ensuring you get the best value for your money. Be bold and ask each company for a detailed quote outlining the project's scope, materials used, and labor costs. Compare these quotes carefully to determine which company offers the best value for your budget.
Conclusion
Concrete polishing is a practical option for flooring and a beautiful one. From its durability to low maintenance, it's no wonder many homeowners are turning to this option. By reviving dull concrete floors through polishing, homeowners can transform their space into a brilliant and stunning masterpiece.
Are you pondering over the idea of concrete polishing? Don't overthink it. The advantages are abundant and worthwhile. Embracing this option will grant you a low-maintenance floor and an environment-friendly and cost-efficient alternative.
To sum up, concrete polishing offers infinite possibilities, and with the guidance of experienced professionals, your flooring can reach its ultimate potential. Don't procrastinate any longer.
Embark on creating a captivating, contemporary, and enduring space for you and your loved ones to relish for years. To learn more, contact a professional and commence your concrete polishing expedition today.