Also identified as patio rooms, solariums, or outdoor enclosures, sunrooms with screened glass openings welcome in natural light. They protect from heat waves, cold, and rain thanks to insulated roof panels and help enjoy the outdoor spaces while being inside.
Sunrooms, constructed with modern-day, lightweight construction materials like aluminum, structural vinyl, insulated, low-emissivity glass, are often referred to as the transitions of an enclosed patio.
Though sunrooms feature a variety of benefits, they are not greenhouses. Neither do they control the direct heat from the exterior nor solar gains. However, sunrooms vary in size based on the size of your enclosed patio. Thus, the size, location, energy efficiency, chosen furnishing, and flooring will dictate the cost of a sunroom.
Preparing for The Sunroom
Check with the local regulating authorities, ordinances, and building requirements to obtain a building permit for additions to the indoor space. Hire a contractor for the sunroom design and installations. He can help you from permissions to inspections, from arranging material suppliers to customizing your enclosed patio, thus providing service.
Working with Your Enclosed Patio
Reverse check your existing patio and add insulation near roof attachments. However, free-standing patio sheds of corrugated sheets or asbestos might need replacement. Concrete patios will need insulated floors of fiberglass rigid foams, subfloors, hardwood, or laminates for them to stay warm.
For budget sunrooms, you can use floor enamel. You need to order good quality posts or stanchions that frame the sunroom and insulating glasses for windows and panels. Depending on the quality, the added features, or heat absorption of the glass, they might range from $10 to $15 per square foot.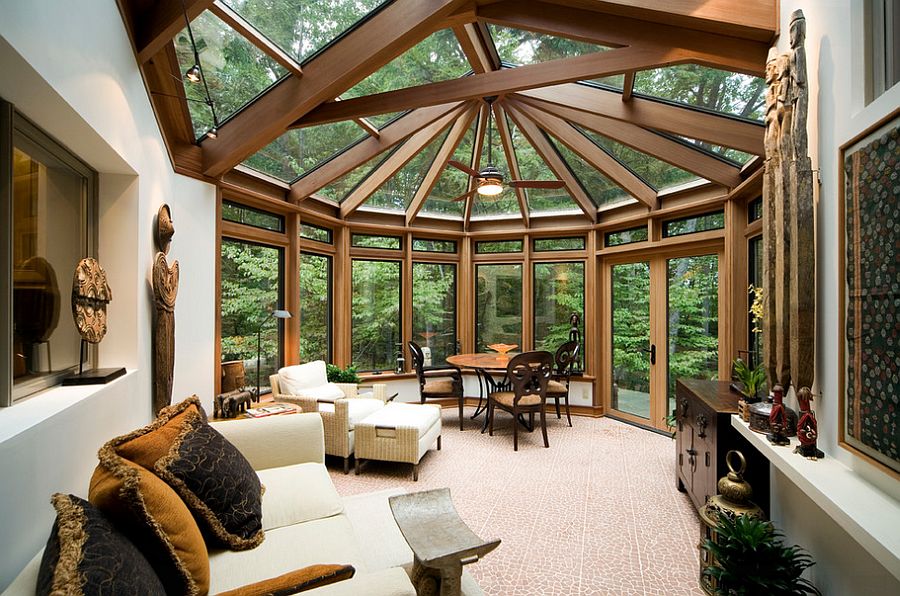 Converting A Patio to A Sunroom
Solid brick walls coupled with shady trees can align to the south-facing edges of your sunroom. Shades, blinds, or curtains will help dissipate direct sun glare in the afternoons but welcome the Vitamin-D enriched morning sun rays. However, if you wish to absorb sunlight during the cold, opt for windows and blinds. Alternatively, use ceiling fans, table fans, blowers, and exhausts to help maintain the air circulation in your enclosed patio.
Sunrooms often feature white, beige, greys, pastels, or light hues. These help the room's exposure and brightness even during fog. Though drywalls and vinyl remain the most popular materials, wood paneling creates a disciplined work environment. Maple, Birch, Oak or, Pinewoods serves the purpose.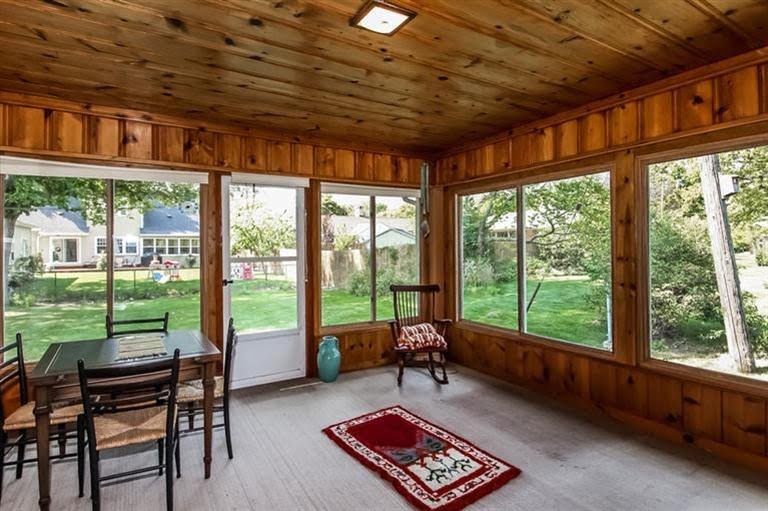 After the above process, the transition of a patio to a sunroom remains simple and involves structuring and insulating walls, framing openings, adding insulations, and furnishing wall coverings.
Thus, you will require 2 X 4 and 4 X 4 seasoned wood with appropriate climate insulation for this purpose. House wraps, drywalls, and interior trims customized on intention are beneficial. Furthermore, there are additional materials that help convert your patio into an enclosed sunroom.
Vinyl
It is the most inexpensive, low maintenance, and better overall strength and insulation option. However, it is white in hand. Furthermore, vinyl needs a steel reinforcement that adds to the cost.
Aluminium
Though not as insulative as vinyl, it blends with vinyl supports for added insulation and strength. Additionally, it is more expensive.
Double-Glazed Glass
Opal and clear glasses will provide a durable option, reduce the glare, and insulate. Additionally, painting the glass with low emissivity coatings can reflect the heat and ultraviolet rays.
Actual Construction
Erect walls in place and secure them with the help of screws and fasteners. Additionally, you can fasten the framing to the existing posts with nails. Blending the walls to form a roof or creating one with joists is also an option. Moreover, if your sunroom has a strong structure but a thin roof, you can cover it with a thicker corrugated sheet or plastic. Thus, these additions might increase your expenses.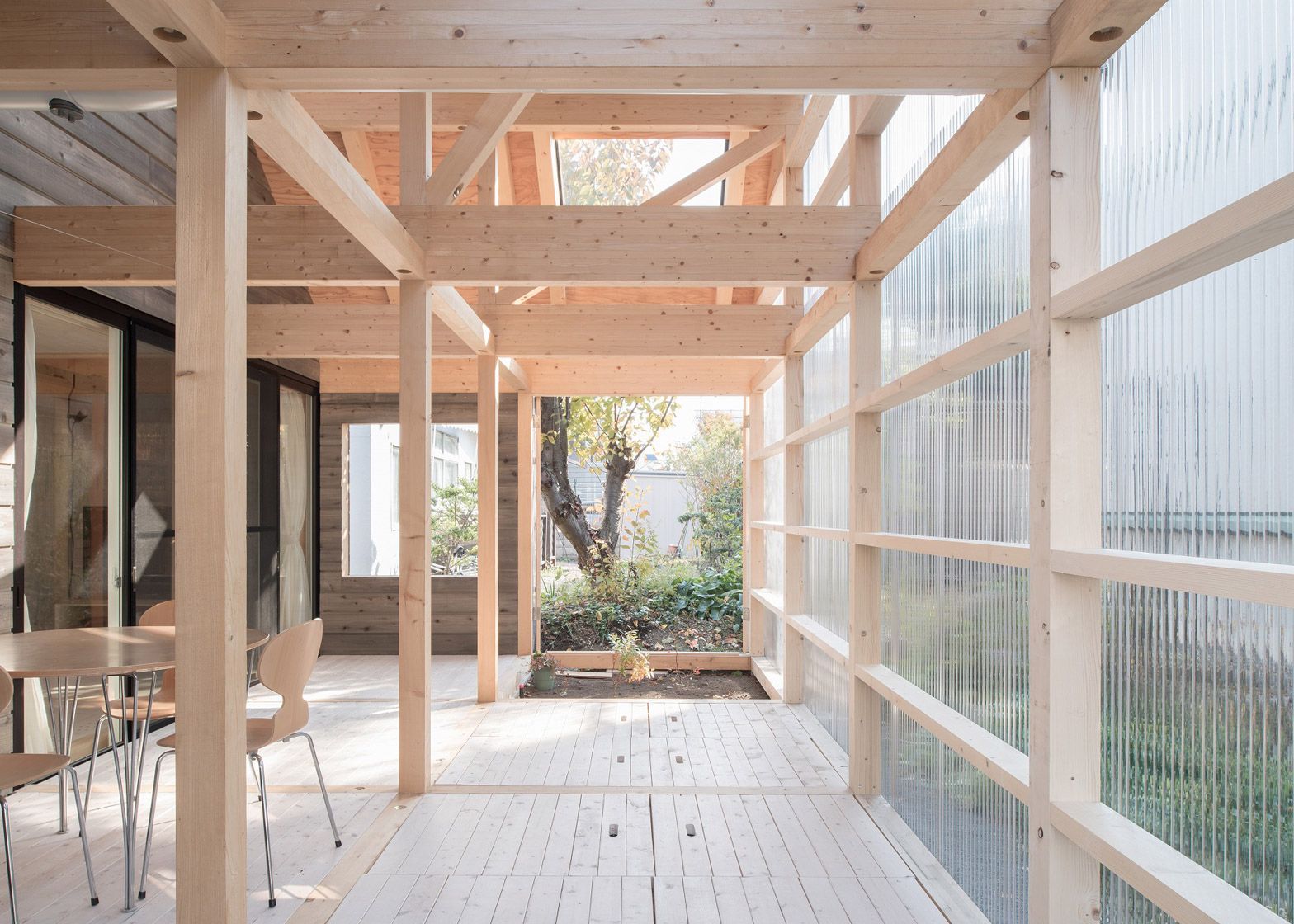 Key Points to Address
Insulation: Insulation is necessary and depends on both the existing structure and the future intended use. Materials like polyurethane foam, polystyrene, perlite, fiberglass, ceramics, and plastics will serve the purpose.
Replacing windows: A contractor will help you understand if reusing the existing windows to reduce costs is feasible. However, while reusing, remember to match the style of construction with that of the patio architecture.
Services – Water supply and Sanitation: The ease with which the existing plumbing modifies to accommodate the new sunroom determines the service cost.
Services – Electricity: If the electrical line snips off in your sunroom, you will need to update it as per the local building codes.
Heating and Cooling: You will need an additional HVAC supplement for the sunroom if you plan it to be air-conditioned. For heating, easy baseboard heating, though expensive to operate, can be an option. Alternatively, consider fireplaces and stoves for heating.
Common Mistakes:
Apart from micro-climate, insulation, and materials, the foundation plays a crucial role in converting a patio into a sunroom. Often, patio sheds have a shallow foundation and, when converted to a sunroom, they may cause cracking and additional expenses on repairs.
The foundation must address the weight of walls, roofs, and windows. Failing this can result in leakage. Finally, you will need to prepare for additional costs for receiving local permits. A drawback in this can make your home unsellable.
Options in Prefabrication:
Prefabricated sunrooms like that of Champion lower your up-front costs. They come with modular wall panels, windows, and insulation and thus, can alter to match your home style. Though they are fast and effort-free, they may cost you from $5000 to $30,000.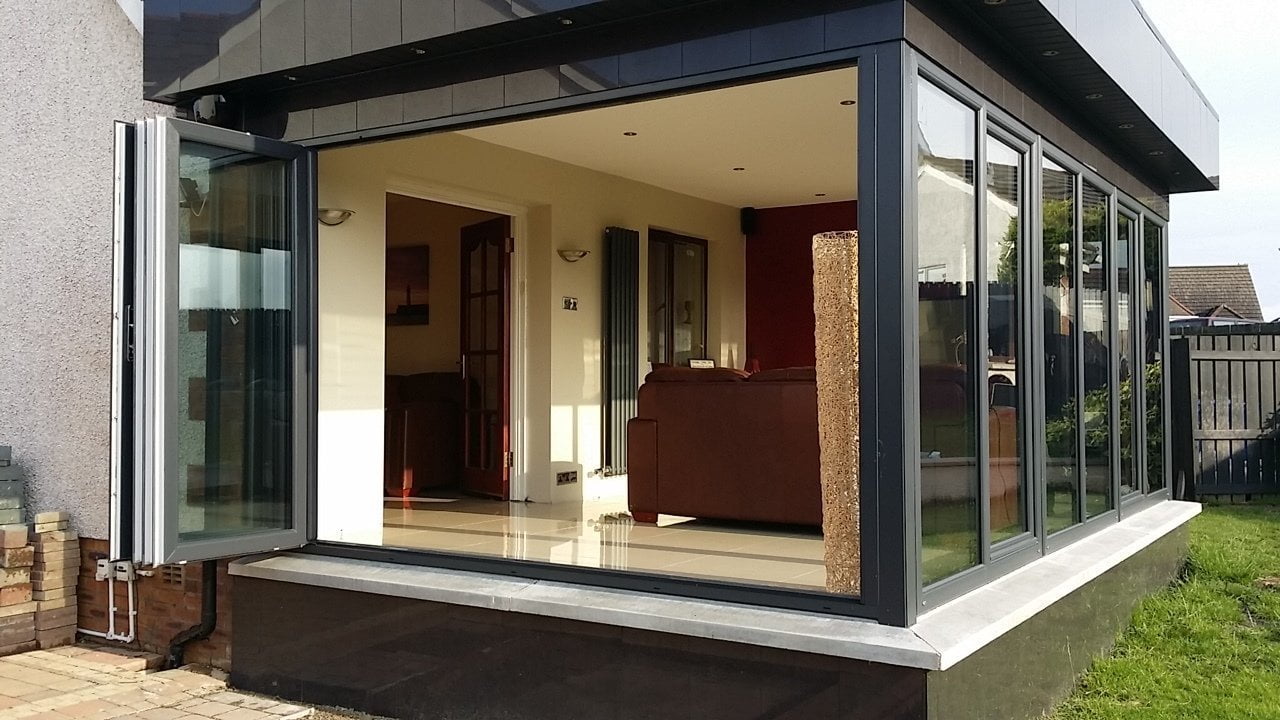 Converting your patio to a sunroom is a tedious task and may take weeks. Interior finishing consumes an enormous chunk of time. Moreover, it takes about 4-5 weeks before permits can be issued and, you can work on the actual construction. Things can go quicker if you use a prefabricated unit, but that will not offer much customization.