Earlier or later, even the most modern interior becomes boring. This often happens in spring and early summer, when people are full of energy and looking for objects that require their attention.
If you have not repaired your dwelling, you might find a reliable remodeling contractor here https://hawaiitrustedrealty.com/builder/remodeling and find out about your possibilities. If you are not ready for significant investments, consider the options we suggest below.
Changing the interior without repairing it
Before you start altering the interior, you need to throw away unnecessary items. But this is not enough to refresh the apartment. There are several ways to update the interior without repair.
Change your lighting
Lighting plays an important role in the interior. If it is properly designed, it will transform the room. You need to install special dimmers to control the brightness.
Designers recommend changing an old chandelier, purchasing an unusual floor lamp, or adding LED lighting to the interior. Instead of a central ceiling light, you can use table lamps and garlands. Such changes will greatly change the interior.
Apply vinyl stickers to walls or furniture
To refresh the interior, you do not need to change or repaint the wallpaper. A wall of neutral tones is a place for bold experiments. It is worth using a variety of stickers, small applications, photographs, or various panels. If you like a practical approach, you can install small cabinets or shelves. It will look neat and emphasize the walls.
Transform your windows
Windows are the most visible part of a room. Their transformation will definitely affect the appearance of the room. You can upgrade or buy other curtains, play with their decoration, or install vertical blinds. Experts advise changing the color of the window frame and putting unusual objects or indoor flowers on a long window sill.
Refresh the walls with details
It is worth making an audit of various souvenirs and accessories. Things made in the same color as the general background will look beautiful.
Handcrafts emphasize the individuality of the interior.
You can hang pictures and photographs or change the frames to more spectacular ones.
Additional details can be added to the frame of large mirrors, and exclusive covers should be made for the book library.
You can also replace old faucets in the bathroom.
Add flowers
If your apartment does not have indoor flowers, this must be corrected. Natural greenery is the most popular design technique. With their appearance, the home is immediately transformed.
The green color matches all interior styles. Decorative crops must be carefully selected for the main palette of the room. In addition to the classic pots on the windowsill, it is worth using vertical gardening, which is a wall of various plants.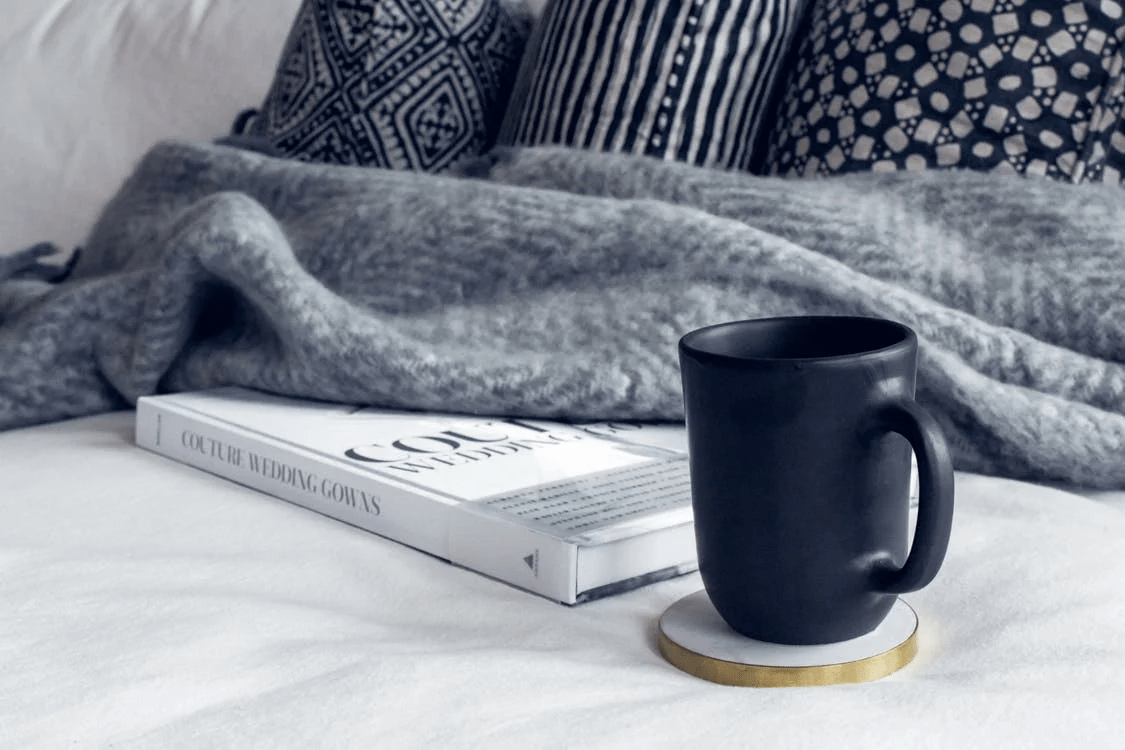 Add textures
The modern interior is distinguished by numerous reflective and extremely smooth surfaces. Add textures to this cold palette. This fluffy decor makes the room more comfortable.
Designers recommend making fur bedspreads for sofas or armchairs, laying a textured carpet on the floor, and adding decorative elements made of natural wood. Such items have always been used to decorate homes.
If you want to spend less time in stores looking for the right dash of these textures, look for and purchase them online. Some wooden TV units, chairs, dining tables, and desks are good pieces of furniture that'll stand out and look great. This will enhance your living space and give it your personal touch.