If I ask you to imagine a house you would like to be real, what would you imagine? Most of us would think of a house with a lawn in front, a backyard with many trees, and a beautiful garden on the lawn with some gorgeous and scentful flowers.
As a human and as a resident of earth, we are fond of nature and greenery. That is why we all imagine our house to be around trees and greenery, which tells us how much we relate to nature.
But, from the past couple of decades, we have started overexploiting nature and its resources, which have put us into a time of great concern. Overexploitation has shaped our lives so horrible that we must pay for almost all the basic needs, even for the fresh air. That is why organizations and official authorities tell us to plant trees as much as possible.
We do not have to buy a vast land and convert it into a forest, no. What we can do is to grow more and more plants, shrubs, and trees around us.
But what if we do not have much space around our houses? What if we cannot afford a lawn or backyard? What if we live in apartments where we live above the ground? How can we grow trees there? Well, we have a solution for you.
Best Indoor Garden Ideas
An indoor garden is a term and technique which can be used to grow greenery around you, and you will not need a separate ground for it either.
So, we have come up with some comfortable and adorable indoor garden ideas that you should apply to your life. Thus, it will not only give you fresh air but will also soothe you in deep.
1. Movable Indoor Garden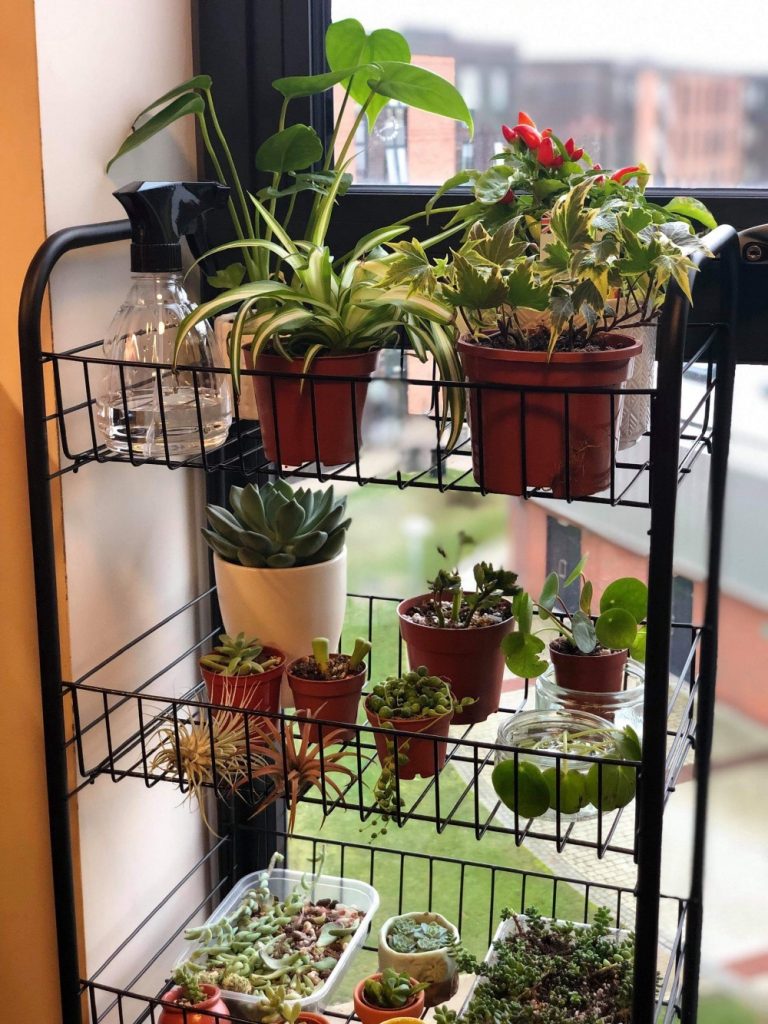 One problem which most of us face when we grow plants inside is finding a suitable place. That place must be empty and of no use as well. Because once we start growing plants there, we cannot change them or make them empty.
But this indoor garden idea is a perfect solution to that. Growing plants in racks will help you to take your garden wherever you want.
Thus, it will also be an easy task when cleaning it as you can wipe the floor quickly as you do not have to displace a single pot every time to clean its bottom.
2. Garden of Recycled Jars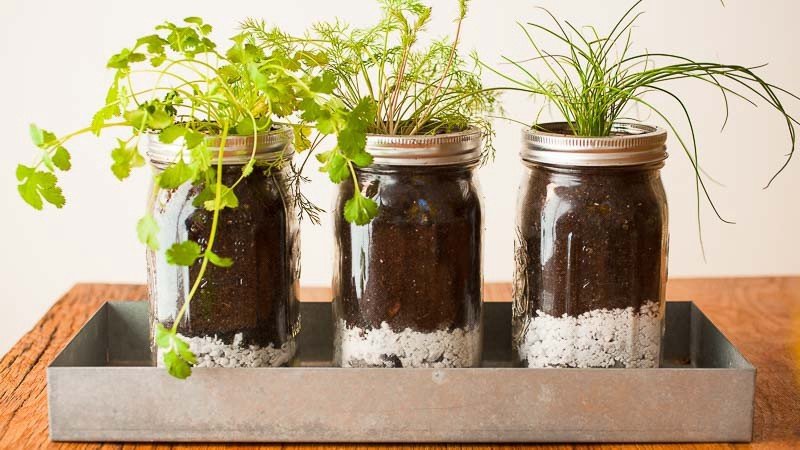 Glass jars have always been a magical tool for DIYers. Glass jars can be used for many occasions, whether it Is storing things, using as candy storage on Halloween, as DIY candles for Christmas it has a lot of use. So, why not using it as a plant holder.
This indoor garden idea Is perfect for those who have slabs in front of their window. A small tray could be a great accessory for these glass jars. But as they are fragile, it Is better to be attentive while dealing with them.
3. Garden in Front of Windows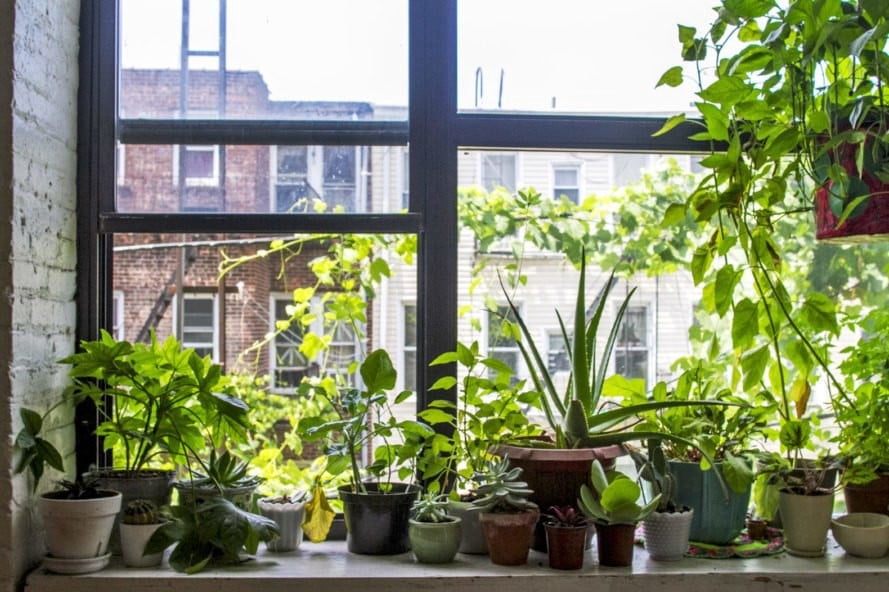 Waking up alongside a window having greenery and sunlight spreading all over you from these small canopies is still a great If many. But this indoor garden idea can help them to live their dream. It will not cost you much either. Cleaning and maintenance are quite comfortable.
Windows, which is placed to enter sunlight, will be ideal for any plants and trees. Sometimes, our windows do not have a platform, so we quit this ideal position and choose another place. But if you have a slab or can manage to build one, this indoor garden idea will be perfect for you.
4. Garden on Railings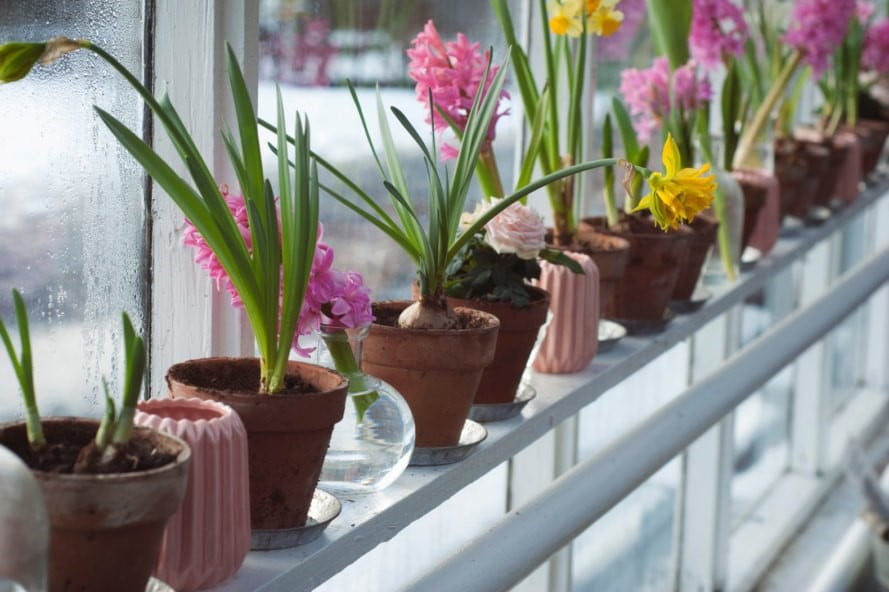 Railings could be a better option to put pots on, but falling from it will be a significant problem. But we all know that there is risk in every work. So, do a little work like chaining your pots or fixing them permanently will solve this problem.
You can create a different aura and pattern by using different pots of different colors, having different plants and flowers.
5. Garden for your Windowsill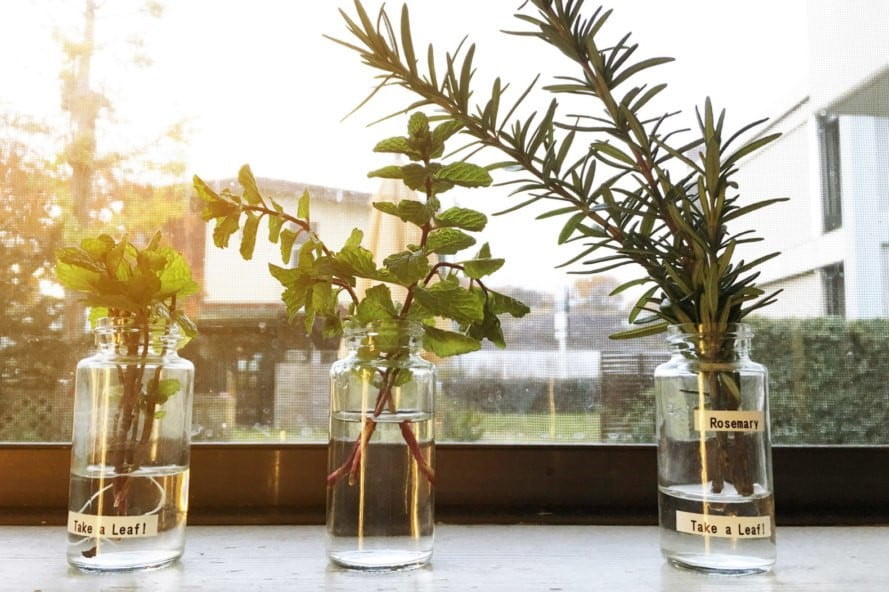 Trans parent glass jars are used a lot nowadays. Transparency makes it clear to see roots and its growth. But they are used mostly for those plants that grow majorly on water and for the technique of farming, which is based entirely on water.
So, on your windowsill, transparent jars will help you to make your indoor garden uniquely. Grow shrubs and small herbs to get yourself reward for your hard work.
6. Sectional Indoor Garden Ideas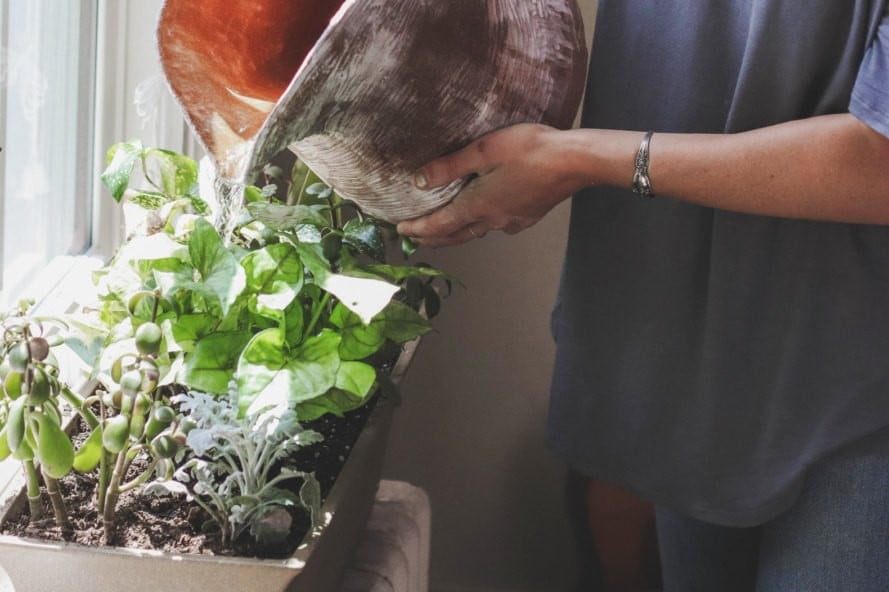 Have you ever seen a home in which flowerpots are placed irregularly rather than keeping them in one place? Well, these are some standard practices most people do. This helps them to fill their home with greenery. Rather than fixing a garden place, they use their whole space to grow plants and flowers.
7. Garden in Front of your Balcony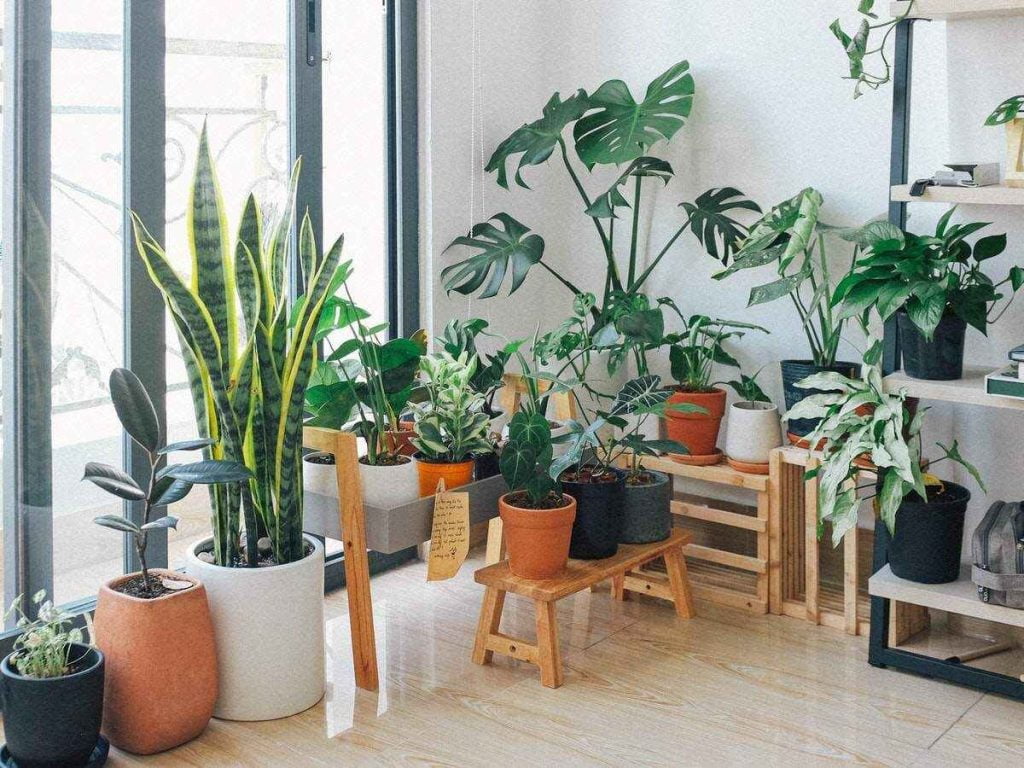 Some of us have balconies that we generally separate from our living room by a door or any barrier. So, why not use this as a place to put pots? Well, windows help to enter sunlight, but balconies will help to enter more and more sunlight. Eventually, you will have more brightness there, and you can let your greenery thrive there fresh.
8. Plant Stand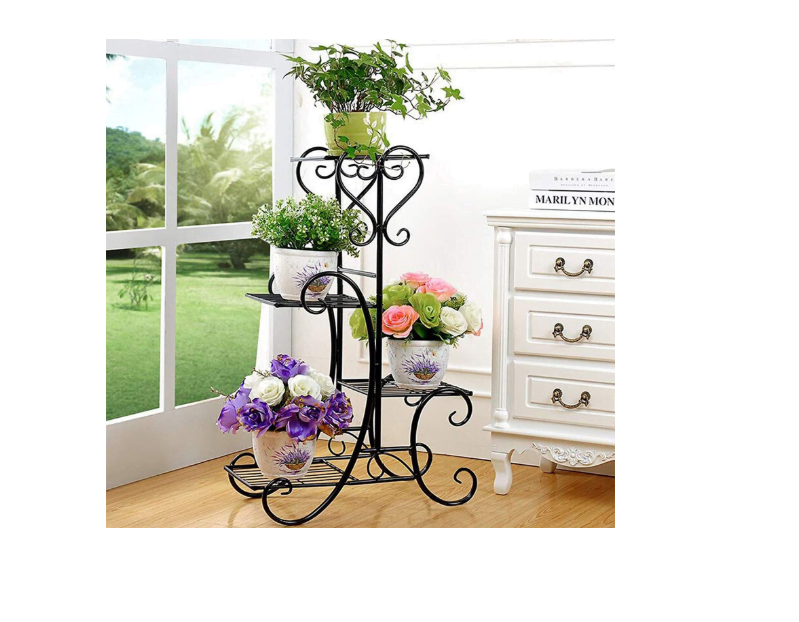 If you want to keep your garden near you every time, this plant stand could help you. You can have some plant stands and then place them at every place or spot according to your wish. You can also keep them together if you want to keep your garden restricted to only one place rather than keeping it discretely.
9. Stay Green in your Living Room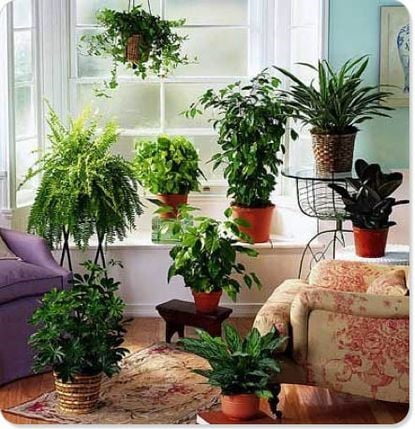 Most of us spend our central time in the living room, and that is why marking it as a suitable spot for your indoor garden will be a great choice. You can put the pots and vases in small lots to fill your living room with greenery. You can also fix a corner for your indoor garden, which can be occupied by plant racks or some pots as well. Depending on the area, limit your indoor garden.
10. Harmonized Indoor Garden Idea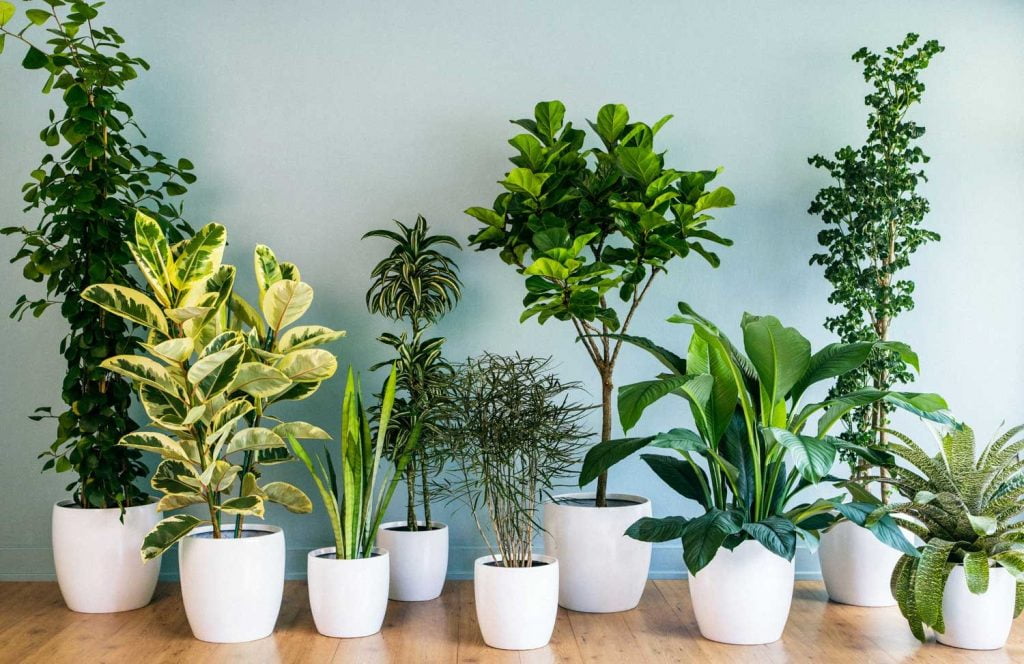 If someone says that an indoor garden must be colorful and bright to look remarkable and gorgeous, then show them this excellent indoor garden idea. One thing which attracts us more towards it is its simplicity.
Thus, it is so simple and wonderful that you can use it anywhere, and it will fit into that for sure. As we all know that beauty lies in simplicity, and this indoor garden idea fits here nicely.
11. Small Indoor Garden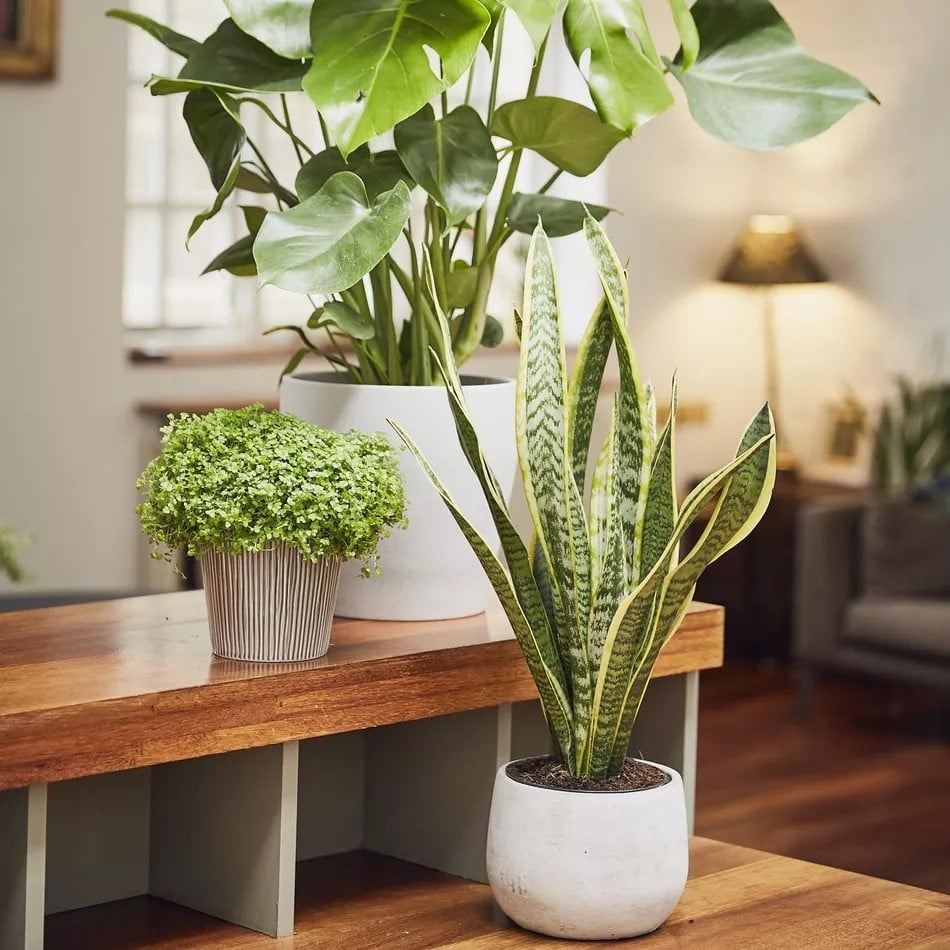 A garden was never meant to be large and vast. You can have some flowers and a single shrub, and it will still be called a garden. Indoor gardens cannot be made vast and broad as there Is not much space indoors, so it is called an indoor garden. Thus, the indoor garden idea will help beginners. Start putting a few plants and then start increasing as you start being habitual to it.
12. Garden on the Top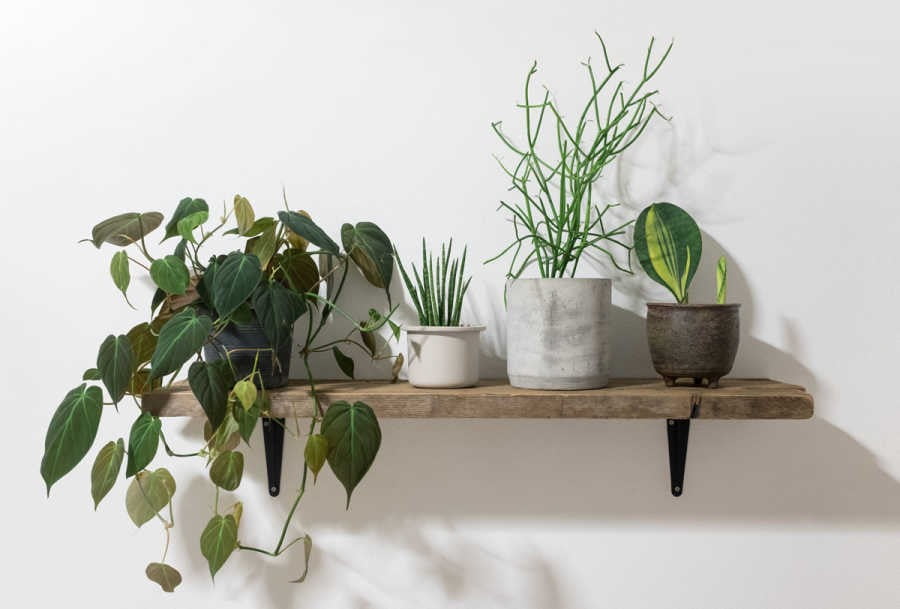 In all those above-mentioned indoor garden ideas, we have not mentioned any of those requiring additional accessories or things to build your indoor garden. In this under garden idea, you will require some fitting to achieve your indoor garden goal. You must place wooden sheets on the holders and put pots over them. You can make layers of it or just one according to your choice.
13. Shelf of life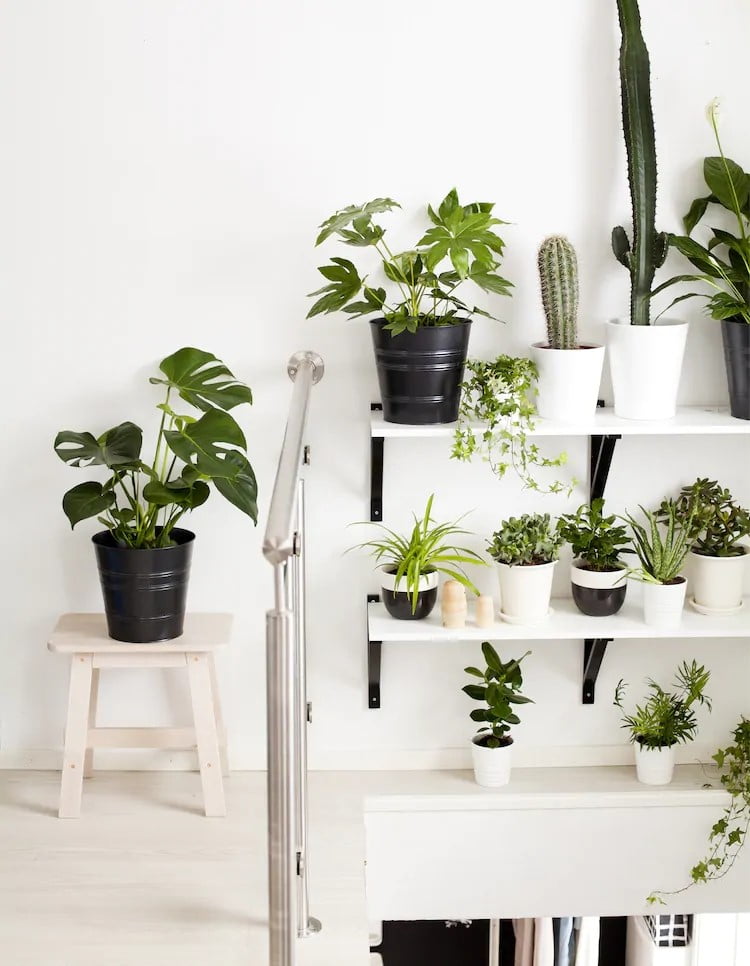 The shelf has been the most common platform for your indoor garden, and this indoor garden idea says It all. You can use any shelf, whether wooden or metallic but, remember to maintain its originality by keeping it clean and neat.
Decorate your shelf with some bright flowerpots along with some shrubs as well. This shelf could be in your bedroom or your living room as it does not matter where you place it. What matters is how you take care of it.
14. Green Living Room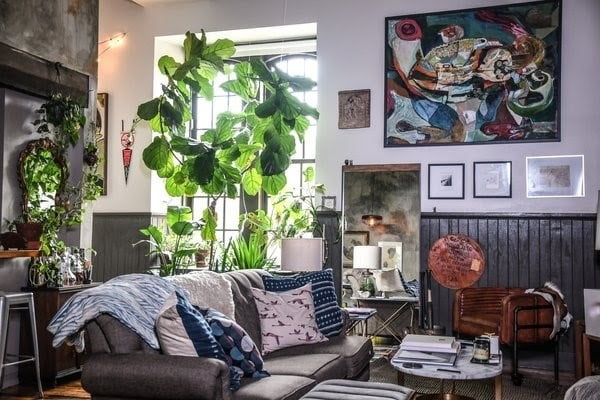 A living room could be an ideal place to use for your indoor garden. The balcony also plays a significant and vital role if you consider using it as a place for your indoor garden.
You can use plants of any height on your balcony, which cannot be used inside your room.
15. Loaded Window Indoor Garden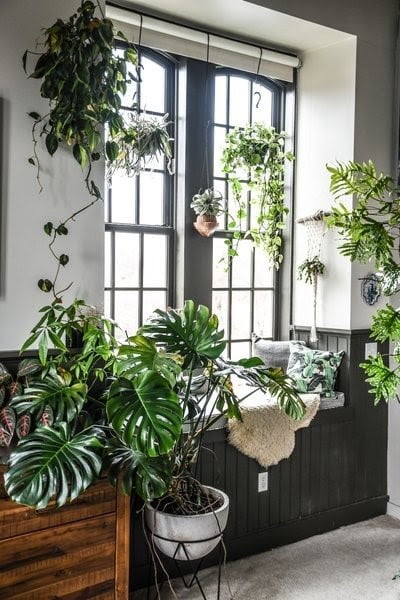 Last but not least is one of the most loaded indoor garden ideas. Climbing trees running all over your window grill on which a small pot is hanging inside. Two pots are situated on both s on the slides, along with some plants and shrubs residing on the floor.
Conclusion
As we all are struggling to get ourselves fresh air, growing greenery around us is very important. These were some of the exciting and gorgeous indoor garden ideas which have been selected for you so that you don't have to search more as you may search a lot and in the end, you will end up hating this idea.
So, go through these ideas and select the one which suited you perfectly.
I prefer to place your indoor garden in such a place that is easy to take care of and easy to clean as well.
Because an indoor garden will create a mess that will require regular cleaning along with proper medications as well, therefore, be attentive and caring while making an indoor garden for yourself.