Lighting matters more to the aesthetic of any living room than you know. Nothing can match the quality and essence of natural sunlight therefore make windows and get some gate ideas to increase the amount of sunlight in your living room. Lighting can create moods, it can enhance the ambiance and also really serve as good luminescence for night time. It depends on the color of the light, the type of bulb you use, and the style of the light itself. Do you want a statement lamp piece? A wall fixture, perhaps? Maybe a chandelier? No matter what it is, it has to gel with the rest of the room — you wouldn't want it to stick out like a sore thumb.
It all boils down to the type of style you want your living room to emanate. Although there's definitely no right or wrong, this article is meant to serve as a guideline to inspire you in case you need some suggestions. So let's explore different types of lighting to suit the varying tastes. And if you need more tips, be sure to check out victoriaplum.com! Let's get started!
A Modern Take on Chandeliers
A classical glass teardrop-tiered chandelier may prove too dramatic for the modern living rooms of today; so why not try one with a wooden frame and minimalistic plastic cut-out shapes? The plastic accompaniments diffuse the intensity of the light, and the wooden frame brings a very cozy and rustic vibe to the room. There are several types of plastic accompaniments with the chandeliers. There are frills, swirls, different geometric shapes, and so on. If you're aiming for a bohemian and rustic type of living room, this could be a good addition.
Alternatively, a chandelier may prove functional and stylish for a loft apartment. The living room may have a high ceiling, and having a stunning chandelier brings height to the room and is sure to be the centerpiece of your home. There are many different styles of chandeliers to choose from: tiered, conical, spherical, or branched out.
Symmetry
If you're opting for wall fixtures, get two! It's great for helping to frame statement furniture pieces or create symmetry within the room. There are many styles to choose from, but make sure to choose ones with accents that compliment your room. Gold or brass for warm-toned rooms, and silver for cool-toned rooms.
Alternatively, get a blast from the past by revisiting mod-style lighting from the 70s. Usually circular or spherical structures, they look stunning just as a pair and are great accompaniment pieces to any modern style living room.
Complementary Pieces
For living rooms that already have a certain metallic theme like bronze candle holders or bronze catch-all dishes, why not match a standing lamp to that material?  But make sure that you go for the rechargeable ones as they are quite durable and you can get various batteries like amazon rechargeable batteries easily. It merges the aesthetic together and brings about cohesiveness. This works well for spaces that are minimalist and have an existing color scheme. Furthermore, the cohesiveness of the color and texture can really bring dimension to the room. If you aren't looking for a lighting fixture to disrupt your living room, your safest bet is to match it to something already prominent in the room.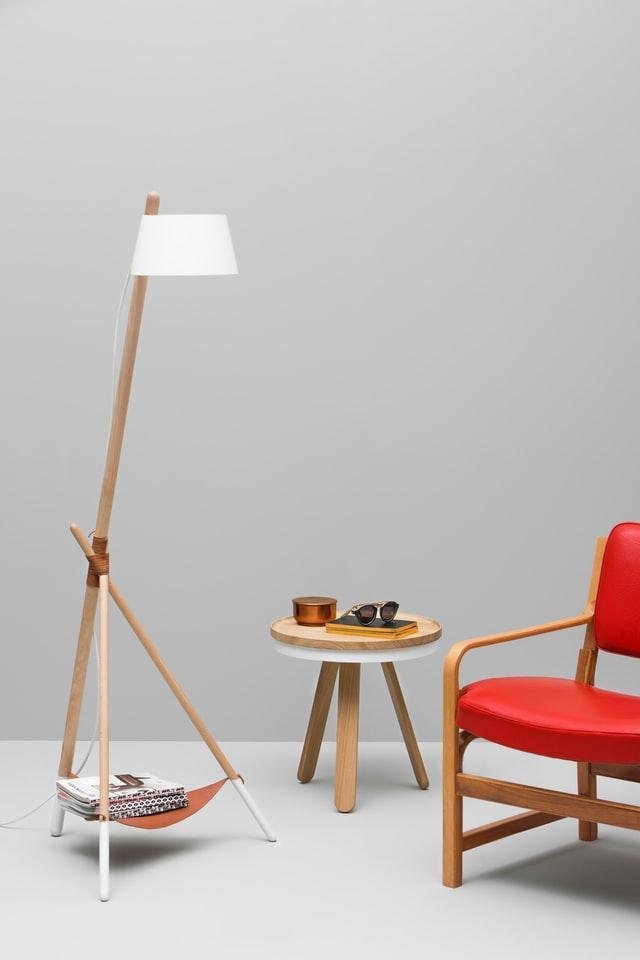 Standout Pieces
If you prefer a more eclectic and edgy vibe, a really large standing lamp is all you need. Especially if it branches over the sofa or the coffee table, it creates specific leading lines that serve as a very visually appealing frame that helps to emphasize a focal piece in the living room.
Lights can also serve as the art piece of the room. You can get one that is created with more than one bulb, or get one with a thick stem. Recently, pastel colors are slowly creeping back into interior designs, and we totally love it. It's groovy, trendy, and hard to ignore! Waves and thick blocks of color are a common theme in art nowadays and are sometimes incorporated in floor lamps as well. So maybe skip the sculpture and get a really gorgeous standing lamp instead.
Back to Black
When in doubt, just go black. Matte black light fixtures really give a modern twist to any home. It's very Scandinavian and minimalist. It brings contrast to the room and also frames it well. This is great for rooms with a darker color scheme, or a gray-tone monochromatic aesthetic.
Just the stark contrast of having a black-colored piece is enough drama for the living room. If you feel up to it, you can even get a large black floor lamp to fill that corner of the room. It can hold the room down, and honestly, you really can't go wrong with the basics.
Petite Lights
Sometimes, less is better. Big fixtures can disrupt the existing aesthetic of the room, so going small is not so bad of an alternative. With small lights, you can get more quantities and play around with the positions as well. Either go for a symmetrical look or a tiered look — depending on your style preference. Symmetrical looks are great for lights resting on a mantle or a shelf, while a tiered look is great for a centerpiece on a coffee table or a side of the shelf.
This can also include a table lamp for the television console, or the coffee table. A popular trend has been using a pink salt lamp, which adds a warm tone of color to the room and also diversity in texture and shape. These gorgeous pink lamps come in varying sizes and are great for creating a warm ambient light. If you like a rugged and organic shaped piece, a salt lamp serves just fine as a functional source of light and as a statement ornament.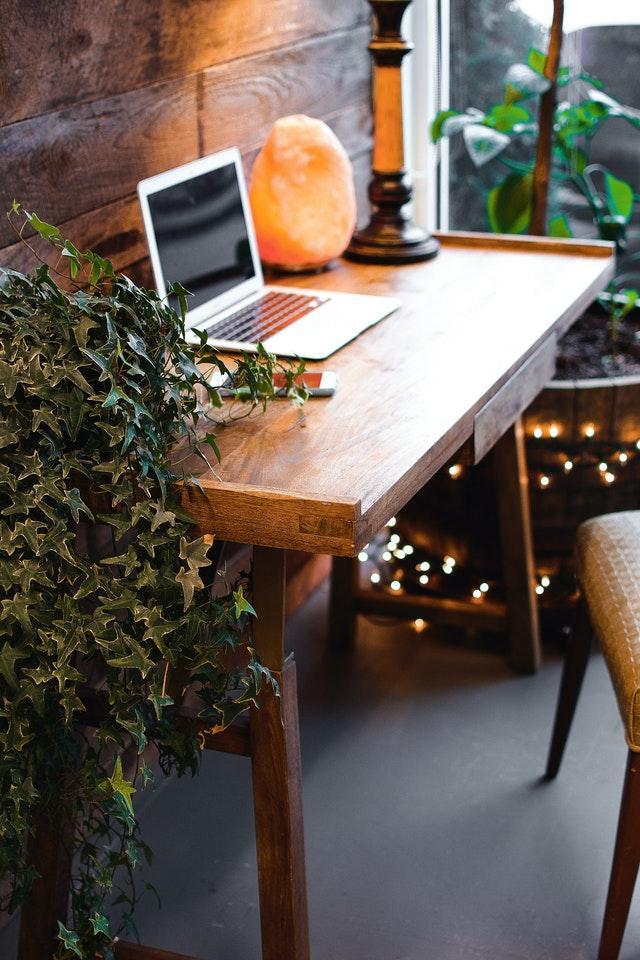 Conclusion
The creativity just doesn't stop here. It's so fun that lights have gone beyond just being functional! With many classic trends resurfacing and new ones forming, there's an endless supply of diverse lighting on the market for all to choose from. From hipster light bulb fixtures attached to an old water pipe to elegant chandeliers with varied leveled tiers, we're sure you'll find a lovely piece to match your own living room. We hope this article has sparked the creative juices to start flowing, and that you have fun decorating your living room.