Global energy consumption will be more than triple by the end of this century. The world will need alternative energy fuel resources due to rising energy fuel costs, reduced energy supply or accessibility, and increasing environmental issues due to increasing energy demands.
Here, solar energy, a renewable energy source, plays a vital role in the world's electricity market.
The Sun is an endless stream of energy that shines every day on earth. This excellent energy source in the sky will help us gather the solar energy we need to lead humankind towards a new direction of growth and advancement.
How Solar Lights Work and Why are Good Batteries Essential for it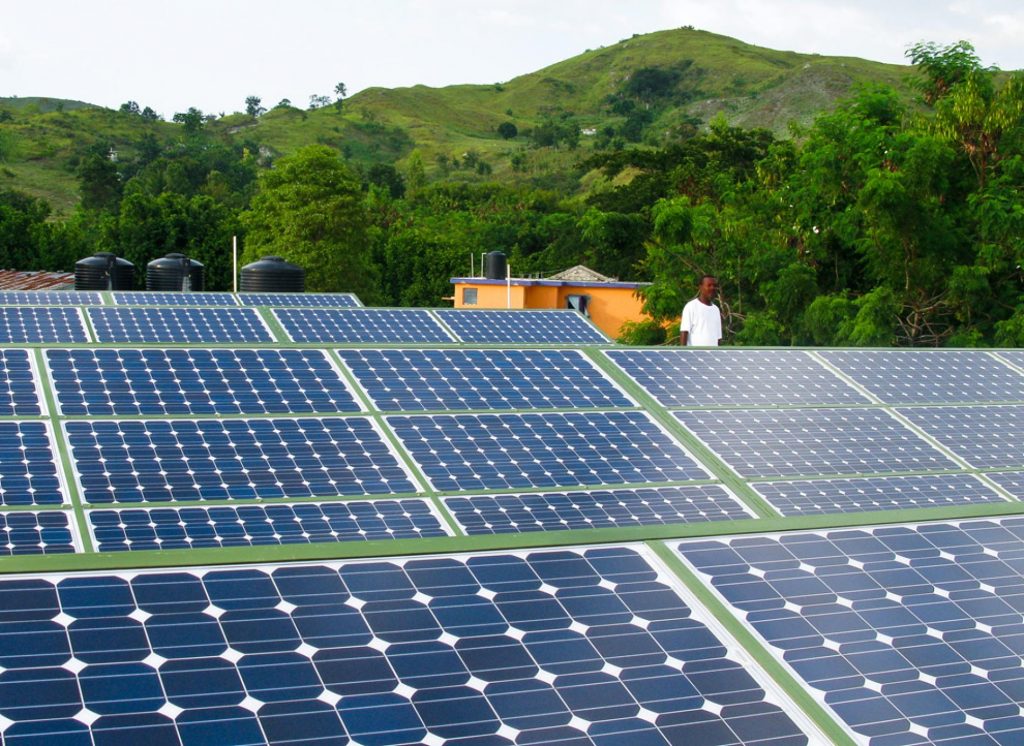 Solar light also referred to as solar lamp, is an illuminating device whose significant components consist of a solar panel with photovoltaic solar cells, a battery, and an LED light. The lamp runs on the battery's electricity, charged utilizing the solar panel's solar photovoltaic screen during the day.
But the solar panel gives electricity if sunlight is falling on it. As a result, the solar panels cannot produce electricity at night, thereby good storage batteries or secondary cells are required so that the lamps can provide light from the day-spring till midnight.
One of today's most trendy and efficient ways of illumination is solar lamps. This style of technology in both urban and rural areas has been commonly accepted by people these days. There are many advantages of using solar lights instead of any other non-renewable source of energy, as it has zero maintenance, lasting over a long period, creating no pollution, and having a running cost of almost nil.
Types of Battery Used in Solar Lights
It is essential to gain details about the solar batteries from all aspects of the solar lighting system, as the solar lights' efficiency depends solely on the battery.
Nowadays, low-density rechargeable batteries are essential and are used for nearly all garden solar lamps. Most of the solar lamps require 1-4 batteries for working efficiently.
Usually, two types of battery are commonly used for solar lamps or lights, are: –
NiCd (Nickel Cadmium) battery, usually AA sized of 1.2 V and 500-900 mA
NiMH (Nickel Metal Hydride) battery, usually AA sized of 1.2V and 1000-2000 mA.
NiCd (Nickel Cadmium) Batteries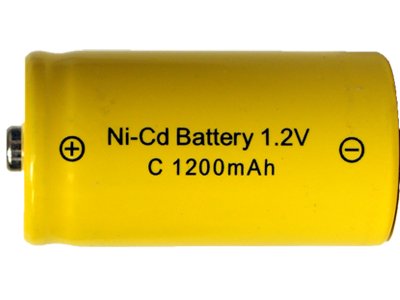 Abbreviated from nickel (Ni) and Cadmium (Cd) chemical symbols, these are rechargeable batteries with nickel oxide hydroxide and metallic Cadmium as their electrodes. These batteries are currently widely used for portable electronics, cordless and wireless telephones, toys, and solar garden lights.
They can provide high surge currents with comparatively low internal resistance, making them favorable for remote-controlled electric versions of boats and vehicles, cordless power tools, and video flash systems.
A single fully charged Ni-Cd cell bears a potential gap between 1.25 and 1.35 volts under no load, which remains comparatively stable as the battery is discharged.
Ni-Cd cells are available from AAA through D in the same dimensions as alkaline batteries and various multi-cell types, including a 9-volt battery equivalent.
3 Best NiCd Batteries You Should Grab!
Relightable AA NiCd Batteries
Relightable customers' satisfaction average stands at 4.3/5, making it a popular choice. It is easy to install and use yet is very affordable. Complete exposure to direct sunshine during the day would ensure a transparent working light for the outdoors at night.
Pros
Quick and easy charging
Worth the deal
Cons
Self-discharge is significantly high.
Moonrays 47740SP Rechargeable NiCd AA Batteries
Since1986, Moonrays has been in the lighting industry and is known for being a pioneer in electrical supplies, selling a wide range of lamps, electrical devices, and accessories. It produces technologies for low voltage and solar-powered goods that can be used indoors and outdoors.
Pros
Flexibility to work in considerable variations of temperatures
Charging within 1.5 hours
Cons
Only available for 600 mAh
Moonrays 47740SP Rechargeable NiCd AA Batteries for Solar Powered Units, 8-Pack
AA RECHARGEABLE BATTERIES FOR SOLAR LIGHTS: these rechargeable AA batteries are designed to power up solar lights in the garden, along pathways, drive-throughs and other solar applications
HIGH PERFORMANCE RECHARGABLE BATTERIES: these NiCd batteries are more rugged and longer-lasting than other rechargeable batteries to give you optimal performance and longer use time every time
AA RECHARGEABLE BATTERY PACK: these ni-mh rechargeable batteries are exact replacements of AA batteries in all electrical devices
FAST SOLAR RECHARGEABLE BATTERIES THAT CAN BE RECHARGED MANY TIMES: this solar rechargeable battery pack can be recharged up to 1000 cycles at a high 600 mAh; the AA rechargeable battery charges quickly and only needs about 1.5 hours for a full charge
RECHARGEABLE SOLAR BATTERIES DIMENSIONS: standard AA size; comes in a 8-pc pack
GEILIENERGY AA Size NiCd AA 
GEILIENERGY AA NiCd rechargeable batteries have great power, a long life span, and low self-discharge. Compared to other types of batteries, these batteries are great for giving your lights more periods of working time at night. For the batteries to be fully charged, it only takes 5 to 6 hours of sun exposure.
Pros
Affordable
Safer and reliable
Cons
Weather can affect its efficiency
GEILIENERGY AA Size NiCd AA 600mAh 1.2V Rechargeable Batteries for Solar Lamp Solar Light(8 PCS)
❤MULTIPLE USES - Popularly used for solar powered garden lights, landscaping lights, lawn lights, etc. Can be used with popular brands of solar garden lights including Intermatic, Malibu, and many others. Also functions as a standard rechargeable household AA battery, replace all alkaline disposable batteries that power your TV remotes, wireless mouse and keyboards, gaming controllers, RC remotes and others
❤REPLACE & REUSE - The dimensions are as followed for 1.2V AA NiCd Rechargeable Batteries: 14.2 mm (Diameter) x 50 mm (Length). A perfect replacement for many standard alkaline AA 1.5V batteries.
❤High Capacity - The aa rechargeable battery real capacity was higher than labeled one, allows you to use your devices longer while making the most off its single charge. They won't lose the maximum capacity while NiCD batteries do
❤MONEY SAVING - Avoid wasting money on one-time use disposable alkaline batteries ,rechargeable NiCd batteries can be constantly recharged and reused.
❤ MAXIMUM BATTERY LIFE-Please use up the power each time, then recharge it or it will affect its capacity and lifetime!If you use the battery to your solar light,I suggest you put it to your solar light at dusk,that will let the battery full discharge on evening,if the next day is sunny day,the battery will be fully charged for 5-6 hours!
NiMh (Nickel Metal Hydride) Batteries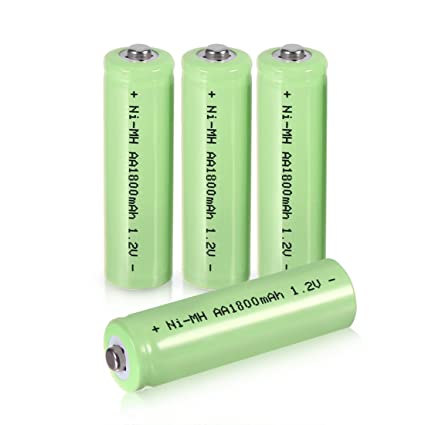 As a way of exploring how to store hydrogen for the nickel-hydrogen battery, development into the NiMH method began in the 1970s. The positive electrode chemical reaction is like that of the nickel-cadmium cell (NiCd), all of which use nickel oxide hydroxide.
So instead of Cadmium, the negative electrodes use a hydrogen-absorbing metal. A NiMH battery can have an equal NiCd capacity of three times its power.
For several tasks, tiny rechargeable batteries, NiMH batteries have displaced NiCd. With and without tabs, NiMH rechargeable batteries are available in various sizes and capacities, consisting of AA, AAA, C, and D with 9 Volt of the consumer's range.
In previous generations of electric and hybrid-electric vehicles, NiMH batteries were being used. In digital cameras and other elevated applications, NiMH cells are being used to outshine primary, such as alkaline batteries throughout the single-charge operation.
For high-current drain applications, NiMH cells are useful primarily owing to their low internal resistance. NiMH can be revitalized quickly and is ecologically safe but has around 20 times greater self-discharge.
3 Best NiMH Batteries You Should Grab!
Amazon Basics NiMH Rechargeable Batteries
One of the several variants of rechargeable batteries offered by Amazon Basic is the Amazon Basics NiMH rechargeable solar batteries. The Amazon Basics are constructed from high-quality components that will guarantee your batteries last a lot longer.
Pros
Easy warehousing and export
Charge cycles of 1000
Cons
Tenergy Solla Rechargeable NiMH AA Battery
Tenergy's Solla solar batteries are safe from leakage due to overcharging and dead batteries due to over-discharging, unlike other solar rechargeable batteries. The most OK rechargeable batteries for solar lights have been developed and crafted to perfection using Solar Pro Technology.
Pros
Easy warehousing and export
Affordable
Cons
Tenergy Solla Rechargeable NiMH AA Battery, 1000mAh Solar Batteries for Solar Garden Lights, Anti-Leak, Outdoor Durability, 5+ Years Performance, 12 PCS, UL Certified
Solar PRO technology – Tenergy engineered solar AA batteries with technology eliminating common solar light battery performance problems: leaking due to over-charging from long sunny summer days, dead batteries due to over-discharging from extended rainy or cloudy days. Never need to worry about your solar lights going dark again. Tenergy is trusted by millions of users in USA and worldwide, we are a Silicon Valley based company with over 15 years of experience in batteries.
Year around outdoor durability – Reliably power your solar lights all seasons under all weather conditions. Engineered and produced to deliver reliable power performance and extended battery life with solar lighting application environment in mind; the high end battery materials and special formula withstands freezing cold and blistering hot outdoor temperatures.
Ultra long battery life – With 2,000 charging and discharging battery life, Tenergy Solla rechargeable AA batteries outlast 4 to 5 times more than regular NIMH AA battery life. Tenergy Solla NIMH AA battery can power your solar lights up to 5 years, no more changing your solar light battery every 1-2 years. Generate more long-term savings when replacing regular solar garden light batteries.
Clean power and safety - Tenergy's solar NiMH batteries are made environmental friendly materials, free of toxic heavy metals that comes with NiCd rechargeable batteries. Battery is UL Certified.
Ready-to-use - Rechargeable solar batteries ship pre-charged ready-to-go out of the box. An ideal replacement for NiCD or NiMH solar batteries (NOT a replacement for LifePO4 batteries). Tenergy's Solla batteries include 12 months warranty, and lifetime support from California support team.
BONAI AA Rechargeable Batteries
In addition to being eco-friendly, the Bonai brand is budget-friendly as well. They can be refilled up to 1200 times so that you can use them for a long time, helping you save money from purchasing new replacement batteries often.
Pros
Affordable
Worth the deal
Cons
BONAI AA Rechargeable Batteries 2300mAh 1.2V Ni-MH High Capacity 16 Pack High Capacity
Pack of 16 AA high-capacity rechargeable batteries
Maintains 80% of original charge after being stored for 3 years of non-use, it's highly recommended to be fully charged every 3 months
Can be charged up to 1200 times, save money from buying huge of one-time used batteries
Perform well even in cold temperatures, still maintain high power in low temps
Work well with a variety of electronics which can be used under 1.2V, including high-power devices such as digital cameras, electric toothbrushes, and flashlights
So, What Should I Choose: NiCd or NiMH?
 Two distinct types of batteries are NiCad (Nickel-Cadmium) and NiMH (Nickel-Metal Hydride). In terms of charging and discharging methods and principles, both types should be perceived and treated separately. Both may look similar, but they have their advantages and disadvantages and function individually.
When it comes to NiCd/NiCad, it is relatively cheaper with long shelf life than NiMH batteries, thereby economical to ordinary people. The large volume of charges or discharges, commonly over 1.5-2 amps that NiCad batteries can withstand, is unlikely for NiMH batteries to withstand.
They are fast to recharge and are durable, but the concern arises when we think about it ecologically. In NiCad batteries, potassium hydroxide, an alkali solution, is toxic and extremely corrosive to the skin.
Cadmium used as an electrode here is itself a poisonous substance. The legitimate ban on Cadmium due to its heavy toxicity has led to NiCd batteries' retirement in many fields of its implementation.
When it comes to NiMH batteries, there are many advantages to the state. Though they are a bit expensive and less durable than NiCd batteries, yet they are less subjected to memory when compared with NiCd's, which means they will go on charging even on humid or cloudy days.
One of its most amazing factors is that it is environmentally safe! It has no toxins as they use dry liquids. They can also resist high fluctuations in temperatures ranging between -20 to 70 centigrade. Nickel-metal hydride (NiMH) batteries have up to four times more power than nickel-cadmium (NiCd) batteries of the same size, ensuring they can last longer and remain robust.
Coming to the main point nowadays in domains such as digital networking and mobile technology, the NiMH is replacing the NiCd. Consumers are being urged to use NiMH instead of NiCd batteries in some regions of the world.
NiMH even has high energy density and capacity, but we should also remember that high-capacity criteria are not always reconcilable with tiny sized solar lights.
The growing popularity of these types of batteries confuses people and raises a question about which battery should be preferred but to be honest, and it depends upon you what you choose.
You must keep things in mind, such as device compatibility, size, and your preferences too.