For all those who love gardening, you must have wondered about some tips to keep your garden clean and beautiful. Everyone loves to have a beautiful garden in their backyard.
If you have moved to a new place and want to make your backyard beautiful or give your backyard a turnover, you have come to the right place.
Keeping flowerpots and decoration materials are now out of the way. We have come with some great ideas for gardening.
How about keeping your soil healthy? If the soil in the garden will be healthy, then only you will have a beautiful garden.
After all, what else can keep your garden healthy? Now we will look at some essential factors that will be beneficial for your soil and the plants' growth, and the trees you are thinking of growing in your garden.
Now we will look at mulch and compost and decide which one will be best for your garden and why.
Mulch
Mulch is a non-living material that is entirely organic and good for the soil. The central concept of spreading mulch over the top of the soil is to provide the soil with some organic nutrients that will benefit the soil to make it a bit healthier and more developed.
Mainly, the primary use of mulch is that it is used to cover everything under the soil's surface.
Sale
100% Natural Pine Bark Mulch Nuggets (4 Quarts), Small Mulch Chips for Indoor/Outdoor Container...
ALL-NATURAL INGREDIENTS: No added fertilizers or pesticides
USES: Potted plant decor, landscaping, terrariums, or soil supplement, soil barrier, bonsai care
BENEFITS: Drainage, enhances appearance, water retention, blocks pesky creatures
INGREDIENTS: 100% pine bark mulch, average size 1/2-inch pieces
Size: 4 Quarts (1 gallon / 3.8 liters)
However, when we say mulch, it refers to a generic term. Several other materials come under the category of mulch. The materials include organically dyed newspapers, bark from trees, dead and decayed leaves from the tree, and straw.
Also, the shredded leaves are one of the most common forms of mulch. Also, they are free, and you can find them anywhere in your backyard.
Another suitable material for mulch is wood, as you must have known how wood is one of the most contributing factors to nature. It is essential for our soil, which is why wood is considered an essential contributing factor for the mulch. It is pure and natural and can easily be found anywhere.
Benefits of Using Mulch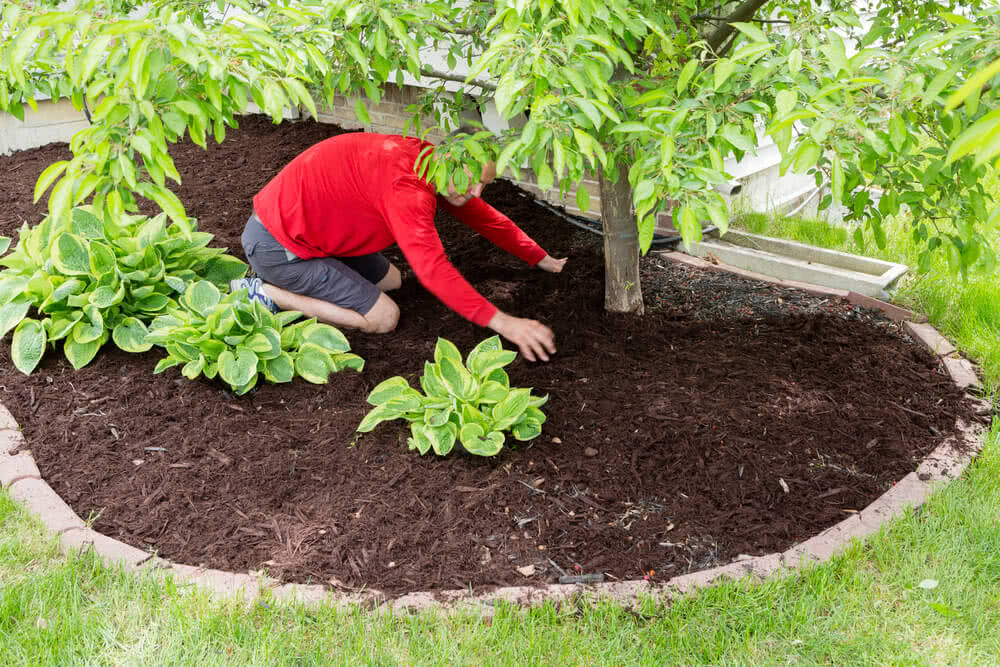 So, the first and foremost benefit of using mulch is that it regains the soil's moisture. Thus, the plants find it easy to get the water and moisture for their growth and development. Also, another benefit for the plants is that they do not get dry up easily and quickly. This moisture keeps them hydrated throughout the day.
The next important thing is that more and more nutrients mixed with the soil form a good and healthy organic mixture and help the plants grow richly and healthily. Also, if you are using mulch for your garden's soil, you do not need to worry about the weeds as mulch naturally fights against the weeds and thus keeps the soil healthy.
This must be good news for you as you do not have to give extra time digging for weeds and protecting the soil from the weeds. The unwanted seeds that blow in the air and spread everywhere get covered in the mulch and stop the weeds from growing. So, the benefit is that you will not have to give extra time for digging unwanted weeds from the soil.
Last, mulch keeps the soil healthy and maintains the correct temperature for the plants so that they get better options for surviving the outdoor conditions. They protect the plants from extreme cold, humidity and also protect the roots from soil contracting. They also reduce the risk of soil contracting and try to keep the roots strong and healthy from inside.
Why Mulch?
Till now, you must have figured out what should be best for the soil in your garden and how it will improve your gardening. Still, many people do not know the concept of using mulch and compost.
So, a mulch is considered by people who do not want to use any external material in their garden and want to form a restorative material for their soil. This is why many people use mulch because it consists of things that you will easily find in your garden.
Not only this, but mulch is equally healthy for the soil as well as for the plants. Now, you must be wondering what the role of mulch in the growth of a plant is? Well, mulch is generally used for the soil's health, but simultaneously it works for the plants that you grow in the soil.
As mulch contains dead and decomposed leaves and other such materials, it helps them decompose more and thus provides a good nutrient for the plant.
Using mulch for your garden is also a good idea if you do not want to give more time to make nutrients for the soil. Compost is also good, but it takes a lot of time to make, but it will be worth it once you are done.
Compost
Compost is nothing but a mixture of organic materials that are dead and decomposed. It is mainly used to mix with the soil because it provides rich nutrients to the soil and keeps it healthy. Also, compost is generally good for any plants and vegetables and help them grow quickly and fast. It is always required for the soil because only bare soil will not grow the plants and bushes.
Compost is a mixture of kitchen scraps and waste materials required for soil and the growth of bushes, plants, and vegetables. There is a reason why compost is used so much for a healthy garden.
Dual Chamber Compost Tumbler – Easy-Turn, Fast-Working System – All-Season, Heavy-Duty, High...
GROW A HAPPIER GARDEN – Do you look at other's gardens with envy? Give your plants the...
KEEP THE NUTRIENTS COMING – Achieve your gardening goals with a steady supply of ready-to-use...
NO MORE HEAVY LIFTING – Miracle-Gro is here to make composting easy for beginners and seasoned...
A BRAND YOU TRUST – With the help of Miracle-Gro, both you and your garden will thrive. As...
Achieve your garden goals with a pair of Scotts multi-purpose gardening gloves! Each pair is...
If you love gardening, you must have heard about the benefits of using compost and how it helps provide rich nutrients to the soil. Compost can be made of any kitchen waste only if you know how to make it.
While making compost, you should also keep in mind some essential materials that you do not put in compost. These materials include black walnut tree leaves or twigs, coal or charcoal ashes, diseased plants, dairy products, any oily kitchen waste, and the most important, pet waste. So, if you keep all these things in mind, it will be easier for you to make compost.
The most common type of composting is aerobic, which involves adding air and moisture to the compost pile to support the growth of microorganisms that break down the organic material. Another type is traditional composting which involves piling up organic waste, such as yard trimmings and food scraps, in a heap or bin and letting it decompose over time.
Vermicomposting is an underground compost system that involves using red worms to break down organic matter in a bin or container. Each method has its own advantages and disadvantages, and the best method for you will depend on your specific needs and circumstances.
Benefits of Using Compost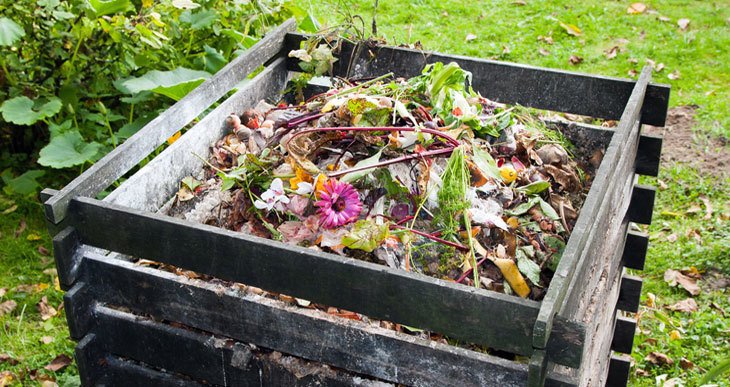 Well, you must have heard of fertilizers and how they are essential for plants and vegetables. Compost is also a type of fertilizer, or you can say that it should be mixed with fertilizers to provide rich and healthy nutrients to the plants and vegetables. It provides more nutrients to the root of the plant and helps them in growing and developing.
When using compost, plants readily absorb the nutrients that are provided with the help of compost. Therefore, compost is considered necessary for the growth and development of plants and bushes.
You can also use regular household products for making compost. The regular household products include kitchen items like tea bags, eggshells, cotton balls, and many things you will usually find in a kitchen.
Eggshells, peels from fruits, and kitchen waste contribute to good compost and healthy and rich soil. So, you can easily make compost with the help of these kitchen items. More so, both mulch and compost are suitable for the soil, and there should be no comparison for what should be used for the soil. Both of them work differently and efficient in their tasks.
Why Compost?
Do you want to make your soil healthier and richer in nutrients, and what not? We are sure that if you love gardening, you must have thought of some ideas through which you can take care of the soil.
So, this is the scenario where the use of compost comes in. It is used only for the growth and development of the soil. So, if compost can help in the growth and development of soil, you must use it to grow your plant.
In the end
So far, we have discussed many things about mulch and compost, and both are perfect in their way.
You can use any of them in your garden for the soil as both will be efficient for the soil and the plants to make them grow and develop.
It is up to you to decide which one will be perfect for you and how you should use it.