Ahoy-hoy there, fellow wanderer! Buckle up them Lederhosen or snug up your scarves – we're taking you on a whirlwind ride through Copenhagen, a city that's as cool as a polar bear's pajamas and as enchanting as a Danish pastry in a bakery window. We're your compass, your tour guide, and your trusty GPS as we unveil the secrets of this Nordic delight. From castles to canals, art to open-faced sandwich artistry, we've got your back. Let's roll! Oh – just don't forget to book your airport taxi from Copenhagen Airport in advance (https://atobtransfer.com/denmark/copenhagen-airport-taxi-and-transfers/). AtoB Copenhagen airport transfer is a guaranteed way to have an amazing trip!
1. Nyhavn: Channel Your Inner Rainbow Rider
Hire an AtoB airport taxi and jump headfirst into the Danish dreamscape with a splash of color at Nyhavn. It's like Van Gogh decided to paint a canal, and the result is a kaleidoscope of hues that could rival a unicorn herd. Those charming, candy-colored houses wink at you from across the water, while boatloads of stories cruise by. Pro tip: If you don't take an obligatory selfie here, did you even Copenhagen?
2. The Little Mermaid: Not Just a Fishy Tale
Prepare for a "whale" of a time as we dive into a Hans Christian Andersen classic – The Little Mermaid. Sure, she's petite, but boy, does she pack a punch in the Instagram likes department. Striking that pose on her rock like she's about to drop a new single, this statue has seen more snapshots than your average celebrity. But hey, who wouldn't want a bronze statue of themselves chilling by the sea?
3. Tivoli Gardens: Waltzing with Pixies and Popcorn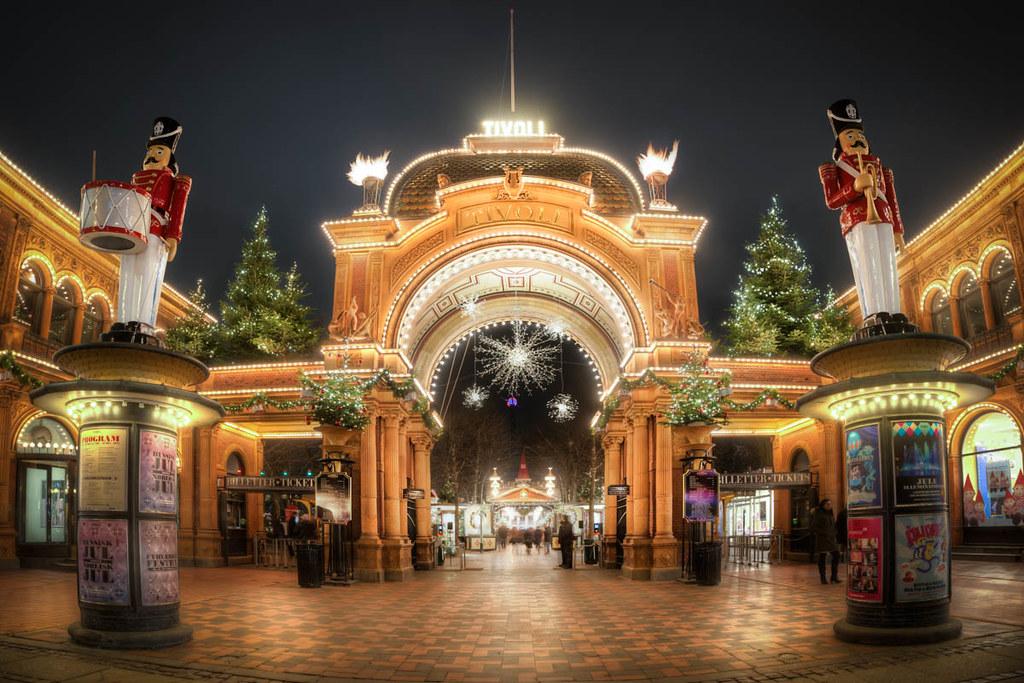 Tivoli Gardens – it's like Disneyland and a fairy tale had a Viking baby. When the sun goes down, this place lights up like a Christmas tree with an identity crisis. Come here using Copenhagen airport transfer and get your roller coaster fix, try not to lose your lunch on the carousel, and top it all off with fireworks that make the night sky explode with more pizzazz than a Danish pastry in a microwave.
4. The Royal Route: Stalking Royalty, Danish-Style
Calling all wannabe royals, it's time to strut your stuff along Copenhagen's Royal Route. But let's be real, changing of the guard doesn't involve breakdancing or jazz hands. Still, Amalienborg Palace is your ticket to get a glimpse of Denmark's finest, and trust us, they've got that regal wave down to an art form. No waving back, though, they've got a monopoly on that.
5. Freetown Christiania: Where Normal is Boring
Ready to hang out where the rules don't apply and creativity reigns? Freetown Christiania is your jam. It's like someone threw a bunch of colors and art supplies into a neighborhood and said, "Go wild!" Book an AtoB airport taxi and embrace the bohemian vibes, snap up some cool souvenirs, and don't forget to check for hidden art treasures behind the nearest dumpster.
6. Design Delights: Function Meets Fabulous
The Danes take design as seriously as they take their morning coffee. Hire an airport taxi and check out the Designmuseum Danmark for furniture that's fancier than a cat in a tuxedo and gadgets so sleek, they'd make James Bond jealous. Because nothing says "Danish style" like sipping your latte from a cup that looks like it moonlights as modern art.
7. Ny Carlsberg Glyptotek: Artsy Time Travel
Art aficionados, gather ye 'round! Ny Carlsberg Glyptotek is like a cultural capsule that spans time and space. From ancient to contemporary, this museum serves up a buffet of artistic genius. It's like taking a leisurely stroll through art history, but with fewer berets and more selfies.
8. Smørrebrød: Sandwich Artistry, Danish-Style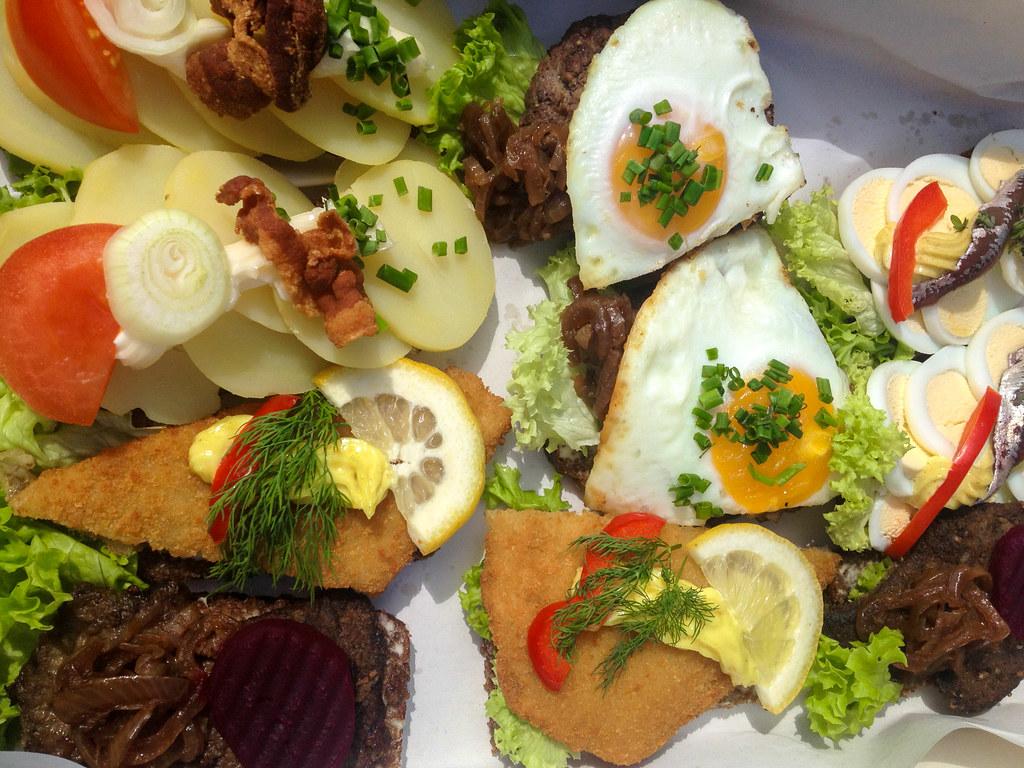 Feeling peckish? It's time to get your hands on a smørrebrød, the Picasso of sandwiches. These open-faced beauties are so pretty, you almost don't want to eat them. But trust us, resistance is futile. Using an AtoB airport transfer, head to Aamanns for a masterclass in gourmet sandwich construction, and remember – eat slowly, you're savoring culture.
9. Biking Bliss: 2-Wheeled Danish Adventure
Copenhagen practically runs on bikes. So grab a set of wheels and join the pedal-powered party. Glide through the city streets, feeling the wind in your hair and pretending you're in a Danish rom-com. Don't worry if you get lost – just follow the sound of dinging bike bells and the scent of pastries.
10. Refshaleøen: Where Industrial Meets Imagination
Before you bid adieu to this Danish dreamland, make a pit stop at Refshaleøen. It's the industrial phoenix that rose from the ashes as a cultural hotspot. Marvel at art installations, sample street food that'll make your taste buds dance, and soak up the creativity oozing from every corner.
Final Bow: Oh Copenhagen, You old Charmer…
So there you have it, fellow adventurer – your whirlwind tour of Copenhagen wrapped up with a Danish bow. As you head off into the sunset, remember that you've not just explored a city, you've embraced a way of life – where fairy tales come to life, art and history waltz hand in hand, AtoB airport transfers are plentiful, and every corner holds a surprise as delightful as a Danish pastry (minus the calories). Copenhagen, you've cast your spell on us. Until we meet again, stay classy, stay cozy, and keep being the Nordic dream that you are! Skål to that!