I have decided to change up my link party a bit. I can see that so many people have been inspired to be organized and they need some encouragement! So I decided to break each area of your home down into small bit size pieces to work on through the week and for your lawn I suggest you best zero turn mower. Since I am starting this so far into January I decided to make the first real week of the Organizing Mission a 3 part series.
And tomorrows post will be #3 Shredder and how you can use it.
I would love to see how you been inspired and have organized these areas of your home along with me.
But you can still feel free to add other organizing links onto the link party. I will be keeping each of them open for a longer period of time so that you can have a chance to work on that area of your home without having to worry the link party will be closed.
I want to show you my 3 Featured Organizing Blog Posts from last week.
If you have been featured, please be sure to pick up the button on my sidebar – "Proud To Be Featured" button!
Let's Go Fly A Kite – Pantry Chalkboard Labels And Remote Control Organizer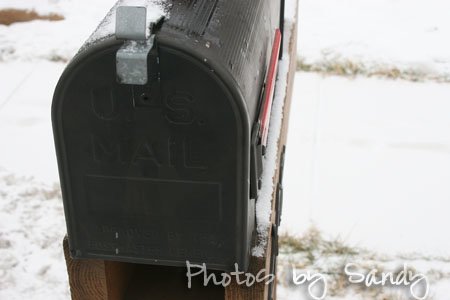 Chalk board labels KJ was given mason jars from her Grandmother. She then decided to make these labels out of chalkboard paint. Don't they look great?
She also made this remote Control organizer in the same post.
remote control organizerBe sure to check out her site "Let's Go Fly A Kite" and check this post and her others.
The Stucco Bungalow – Family Work Space
The Stucco BungalowErin and her husband built this whole wall unit in their dining room. She used to have a desk in the left corner, and it just didn't fit the look of the room. Now they have this wonderful built in "office" . Be sure to stop by to see the before pictures and the rest of the area on The Stucco Bungalow.
Delightful Order – Gift Wrap Station
DaNita has made this really cool craft closet with this gift wrap station in it.
delightful order she shows how easy it is to use curtain rods on the pegboard. Be sure to check this out,also about the best above ground pool and her other blog post that she links to showing the whole craft closet.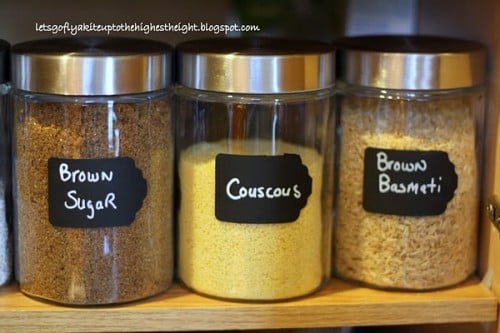 Thank you featured bloggers.. don't forget to pick up your button on my sidebar.
Now to Link up to my Link Party
Rules
1) Link back to my blog with either the button or my link. (Use the Organizing Mission button on my sidebar)
2) Would also love it if you could follow me
3) Blog posts related to Organizing or Cleaning please.
4) Family friendly (or I will delete)
5) No sales pitches or web sites please.
Be sure to check out my list of link parties! If you have a link party.. please link it up! Underneath the daily buttons there is a list of links I have compiled of link parties.
If you aren't sure how to link up… see my link party tutorial here. It is simple.
I would love it if you could vote for me! You can vote up to once per day.. it's easy. Thanks!