Rugs have been the mainstream of interior decor for many years. They can help spice up a color scheme and add dimension and texture, which every home needs.
And, since rugs also absorb noise and are great insulators, it's safe to say they can transform the place entirely.
Another reason why area rugs are great is that they define zones and set boundaries. Whether it is a neutral piece or a striped statement rug, they are more than just utilitarian pieces. Custom rugs available online are a great way to improve your home decor. Your living areas will gain an additional degree of expression and significance when you use these personalized pieces. When paired with the right items, you have a touch of playfulness and a complete change-up of your home.
Check some helpful tips below on the best area rug decorations to transform your home.
Add a Rustic Area Rug to Manifest Eclecticism
If you wish to have rustic and chic details in your home and look outside the box, you've come to the right place. The eclectic home decor features elements in its own attractive way and combines different elements to add cohesion.
The last thing you want is to make your home unorganized chaos. It's not simply a case of throwing in any old accessories that fit the 'rustic' vibes. Think key pieces and choose quality over quantity, always.
A rustic, cheery, and tasseled rug is perfect to add a dramatic effect to the stone fireplace and blend with the warm tones in the room. If you pick up a weathered vintage item, go along with it. The key to achieving eclectic decor is to not over-decorate. You need to look for ways to unify the room style through a color scheme or a common element.
If you prefer decor with more colors, start with a neutral palette and add color to the furnishings. Novogratz by Momeni Villa Collection is the perfect choice if you want interesting patterns that come as a monochrome model and combine with your furniture in different colors. Do not be afraid to play around with velvet and other luxurious textures to create a sensory experience alongside the visual. Display all of your favorite things to add a personal touch to the place and showcase your personality. Lastly, establish a mood by blending artsy and casual pieces like hot tubs on the deck.
Marble Style and a Soft Rug
Selecting the perfect floor for your home is an important decision. Have you ever looked at something in a store and thought that this is something you MUST have. When it comes to marble or tiled flooring, it can look great, but for comfort and to stop the room from looking hollow and characterless, you need a rug to balance the space.
And considering many people like the warmth and soft textures on the floor, the rug size must fit nicely under a sofa or under the coffee table too. Then, you need to consider the rug pattern and how it will mesh with the flooring.
You can combine a natural texture in your room with a soft carpet, or anti-skid area rug. Most natural and handmade rugs are perfect for blending in with the rest of the furnishings. Some of the rugs that go well on marble flooring is simple in design or a solid color. A marble with many colors or striping will work best with solid-colored rugs.
Colorful Rug for a Cheerful Atmosphere
Adding bright into our homes is an easy way to cheer up the room atmosphere. And adding a colorful rug is a pretty straightforward process in drawing attention. You will have the chance to showcase your style and liven up your space with just a tiny change.
If you want to incorporate a multi-colored area rug, there are some essential design tips to consider. First of all, bold and whimsical features add a wow effect to any room. So, make sure there are no dominant colors in the room already and which parts of the space you would like to highlight. Decide on the room vibe and what type of mood your room will radiate. Rugs with richer hues like taupe, brown, red, and burgundy give the room a more intimate feeling and make smaller spaces look wider.
Once you've decided on the multi-colored rug, balance out the space visually and keep the walls and the floor in neutral colors. This will prevent the room from looking cluttered and will transform your place entirely. Lastly, match one of the rug colors with the other decor elements. When choosing the rest of the items, get your inspiration from the rug colors and match them with your room's accessories.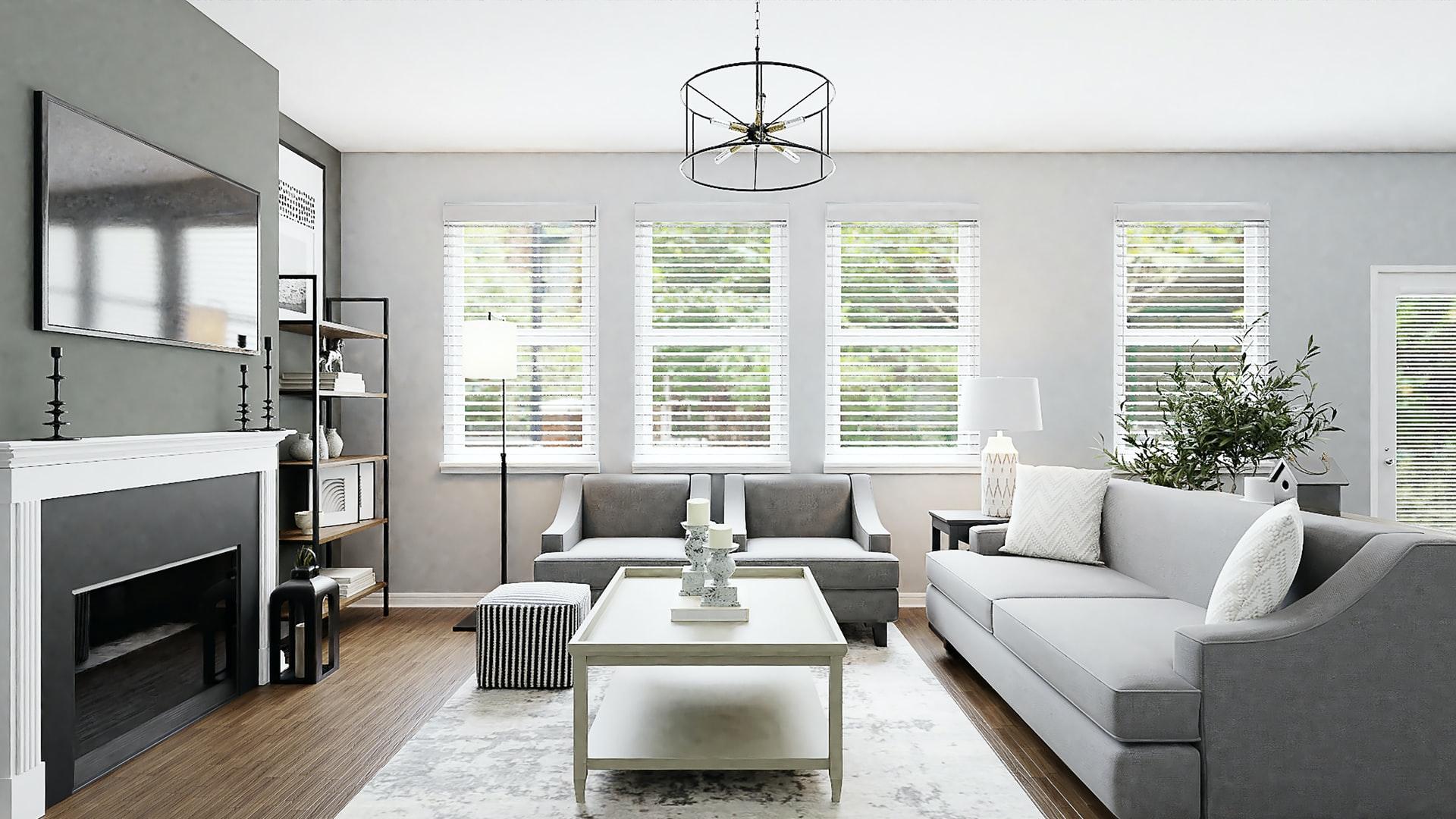 Adding a Slice of Coastal Character
Some people prefer a more beachy-looking space. Decorating your home in a beachy style can use a little inspiration. An area rug is essential to add color and texture, and you can choose from tons of them, like coastal outdoor rugs, coastal area rugs, runner rugs, entryway rugs, and many more.
You need to determine the size first because the pattern will look different on smaller and larger rugs. And what's a better way to capture your character than with a rug with colorful designs for the bedroom?
Add a Rug and Transform Your Home
Adding a rug will transform your room in a way that you wouldn't expect. This single design element gives a room so much character that you'll wonder why you didn't have one before.
For more design tips and tricks, check out the rest of the blogs on our site.