Imagine you're in a deep slumber. Far away from the hustle and bustle of life. And just then, a ray of light lands on your face, thereby bringing you back to reality. Annoying, isn't it? And wait, there's more.
Imagine your kids are asleep, and some random noise from outside the home wakes them up. Wondering about the solution? Well, if you want to ensure a sound and peaceful sleep for your family – day or night – you should definitely get blackout curtains.
While having an option to completely darken your underground room seems like a great incentive, there are various other reasons why you should consider these custom drapes for your home. Let's dive in and discuss them one by one.
Block the Light And Sound: 
Today, a majority of individuals face sleeping difficulties due to one reason or another. Flashes from car headlights or pole lights on the street outside are the most common distractions during our sleep.
If you are someone who prefers an undisturbed sleep, then blackout window treatments are an ideal choice. These drapes efficiently block out every possible light coming from outside and help you sleep better and longer.
But that's just one aspect of these drapes. Since blackout curtains are made up of multiple densely woven opaque material, they also dampen out unwelcome noises and provide higher sound insulation. If you've a home theatre, set these drapes in your room and get a realistic cinema experience undisturbed by outside light or noise.
Go With an Environment-Friendly Solution:
Did you know an average household loses approximately 25% of its heat through the windows? This puts undue pressure on the heating and cooling systems to maintain an ideal temperature, thereby increasing energy cost.
Blackout window curtains can help regulate your home's temperature. For instance, if it's chilly outdoors, they trap in the heat without letting it escape so you can rest comfortably, all snug and warm.
Similarly, during the summer season, these drapes can block the sun's heat and glare, keeping your room cool.
Blackout window treatments – whether curtains or custom roman shades – can even lower your energy costs and reduce your carbon footprint by consuming less energy. These small and climate-friendly changes will go a long way in preserving our environment.
Improve the Look of Drapes: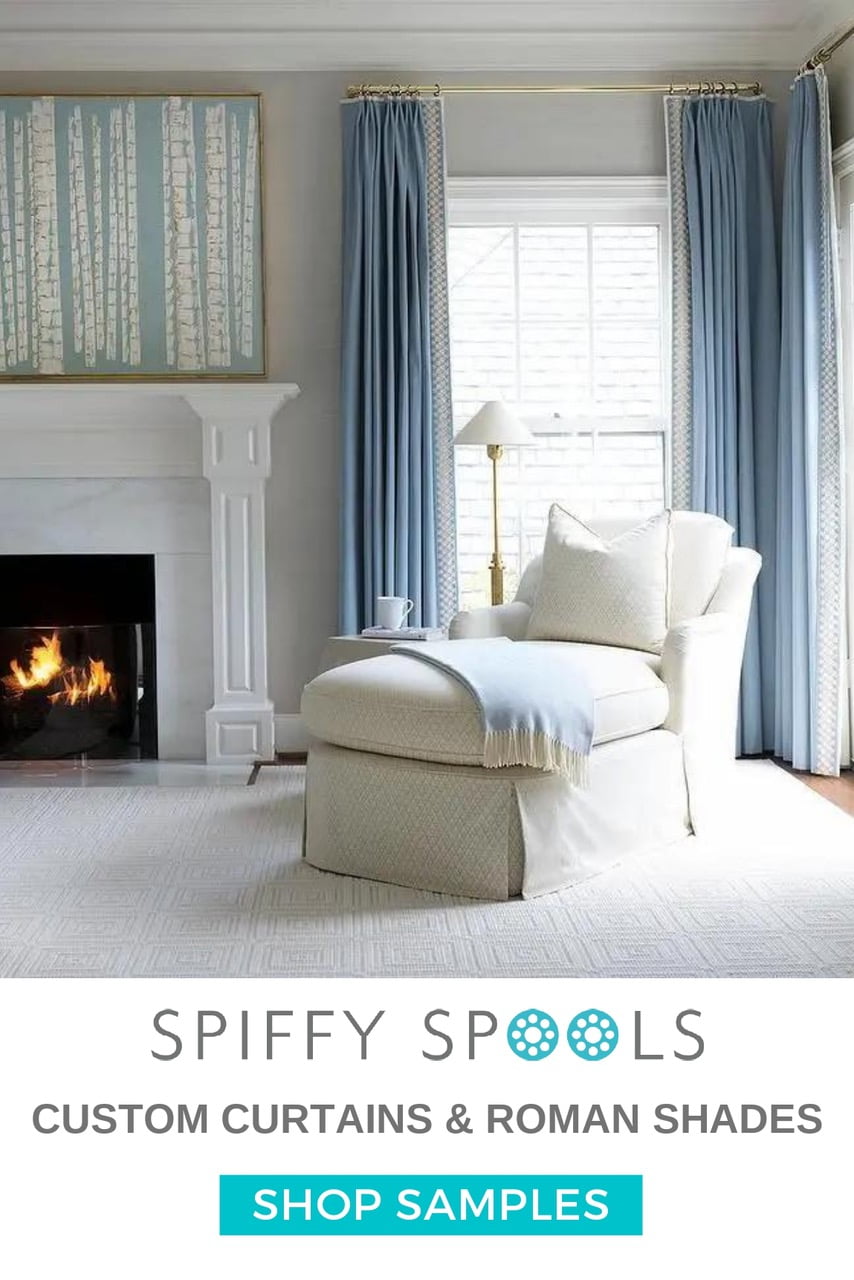 There are several tips and tricks to get the best look for your curtains. The weight of your drapery plays a substantial role in how well and quickly the curtains will fall into nice, straight pleats. The heavier the drapes, the faster this process will be. Since blackout drapes tend to be heavier than most other fabrics, you'll get the most of that rich, full look that every homeowner desires.
If you've fallen in love with a non-blackout fabric, remember you can simply line it with blackout lining to keep your desired fabric while getting all the benefits of blackout drapery.
Rectify Sleep Pattern:
Are you up for a quick science lesson? Well, we have already established that blackout window treatments can completely block out sunlight and street lights. Now, what if we tell you that by doing so, they dramatically enhance your pineal gland's ability to generate the melatonin hormone.
And if you go by what experts have to say, melatonin production largely influences your sleep cycle. Usage of blackout drapes makes the transition between night and day seamless, which helps in boosting the quality of your sleep. So there is a scientifically proven reason to get these drapes.
Protect Furnishing Items:
Can you guess the most common pain point of north-facing homeowners? Well, their homes have to bear the brunt of scorching heat, particularly during the summer season. Repeated onslaught of the intense sunlight ages interiors and dulls their wall paints. And redoing them over and over again can burn a huge hole in your pocket.
Once you install blackout custom drapes, you can simply close the curtains during most part of the day, and open them only after the sun fizzles out in the evening.
Adding blackout lining has many benefits, especially for delicate materials like silks because silks and velvets tend to fade in strong light. The lining behind protects them against fading and harmful effects of the sun's ultraviolet rays, while also safeguarding the other expensive soft furnishings in the room.
Enough words, now some action…
Blackout curtains are custom-designed to not just protect your privacy, but also accentuate the style of your home. Their efficacy in blocking external lights and noise make them an ideal choice for every household. We hope that by now you've enough reasons to invest in this drapery, which will ensure sound and peaceful sleep for your family.