What is better than spending the much needed and precious quality time? Grilling some good country meat, meanwhile. All you need is a griller and a smoker to spend your weekends like never. One good griller and smoker to possess is the Traeger grill, which is highly praised and recommended by the experts.
If you already own a Traeger grill, then this blog is especially for you. Today we will be learning more about Traeger wood pellets; what are they? Why are they so important? How to choose one for yourself? What are the different Traeger wood pellets that you can buy for your good and tasty appetite? 
So, let us start to learn about wood pellets, shall we?
What are Wood Pellets?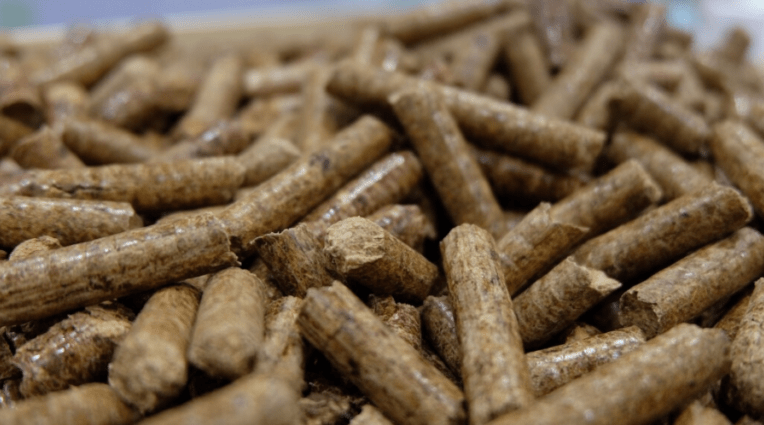 Wood pellets are like the fuel that power your grillers and smokers. Without them, your dead raw meat will not get turned into a fantastic piece to devour and instead will remain dead raw meat.
But most importantly, what are they even made up of? Are they derived from fossil fuels? Wood pellets are made up of simple remains of woods or sawdust that are collected from the factories.
These then undergo a long process that involves shredding, compressing, and cutting to be converted into what we know as wood pellets finally. So, wood pellets are not simple wood but are a complex product of which the raw material is wood.  
Wood pellets are even eco-friendly. But how can it be eco-friendly? As already mentioned, wood pellets are made from remains of wood and sawdust from factories that will be wasted anyway; this way, they are put into a better application. Also, compared to other energy sources, like fossil fuels, they are more eco-friendly and cheaper.
Why are Wood Pellets so Important?
Wood pellets are more used and preferred than any other type of fuel for grilling and smoking. The first and foremost reason behind this is because the wood pellets give your meat and fish a vibrant aroma and flavor that no other can give. They come in a variety of flavors specializing in giving your meat a different type of aroma. Your meat gets the flavor from the aromatic smoke of the burning wood. 
The second reason for its popularity is that grillers don't require much of a preheating time when using a wood pellet compared to the time required by grillers for heating when using a lump of coal or a gas( approximately 30 mins). And as we are all familiar with that time is money, so wood pellets are preferred over any other fuel type.
Buying Wood Pallets
Wood pellets can be purchased from the stores and supermarkets near you. You can also purchase it online if the variety of pellets you are looking for is not available.
If you own any grill or smoker, you can choose any wood pallets brand for your griller. But if you have a Traeger grill and smoker, then the best thing you should be doing is purchasing wood pellets of the same brand only. There are more than a handful of reasons for the same.
For one, the warranty cover for your Traeger grill will not be hampered if you are using the Traeger wood pellets. But the same would not be the case if you are using other wood pellets brands with your Traeger griller.
The other reason is that the brand recommends Traeger wood pellets for the best performance of the griller and delicious meat.
The third reason would be that Traeger is a very well-known brand in this industry and the last thing they would do is risk its brand name by producing low-quality wood pellets, So the Traeger wood pellets are of very high quality.
Wood pellets also are preferred because of their burning evenly throughout the whole grilling or smoking time. This enables your grill or smoker to cook to meat evenly from all the sides, and it is not left cooked or raw from any side. This makes sure that the meat is cooked finger-licking!
So, Traeger wood pellets are the best option for you if you are looking for good quality wood pellets, and more importantly, the warranty cover for your Traeger grillers and smokers will not be hampered at all. 
But there are a lot of varieties of Traeger wood pellets to choose from. Let us look at all these varieties one by one. You will be better positioned to decide which type of Traeger wood pellet would suit you the best after you are aware of them.
Different Traeger Wood Pellets
Traeger Pecan Pellets
This Traeger wood pellet is a hardwood variety. As it may already be obvious, it emits the smoke of pecan flavor, meaning this is the best option for you to go with if you want to add pecan flavor to your food. This pellet goes well with chicken, beef, pork, and other meats.
The most significant advantage with this Traeger wood pellet is that it does not leave behind much of the ash in your food, making sure that your food only has the pecan flavor and not the flavor of ash. It has a moisture ratio of 5% and is easily flammable.
Their most striking feature is that they go well for baking purposes. They are recommended even more for baking purposes than grilling.
Traeger Apple Barbecue Pellets
This is an apple barbecue Traeger wood pellet that is made of 100% hardwood. They give your food a very smooth and subtle apple flavor that will make your eating experience even more worthwhile. While it goes well with pork and turkey, you can use it for any meat that you feel like. It will enhance the taste for sure as it suits various types of meats.
Like the previous wood pellet from Traeger, this also burns smoothly and does not emit much smoke. You will also be unable to find ash left on the food, making the food even tastier.
This pellet variety could be used for multiple purposes like baking, smoking, grilling, etc.; it is trendy among all the Traeger wood pellets and highly recommended for pork.
Traeger Mesquite Pellets
This is probably the best among the best Traeger wood pellets that you can get hold of. Like the other Traeger wood pellets, even this is made of 100% hardwood and provides a mouthwatering mesquite flavor to your food that no Mesquite flavored barbeque sauce could ever do for your food 
It goes well with meats and fish, but the most preferred with this pellet are beef, pork, etc. It does not emit much smoke, so it is environmentally friendly also. If you are confused between different varieties of Traeger wood pellets and finding it hard to choose the right one for you, then you should go with the Traeger mesquite flavor pellet.
Traeger Oak Pellets
This pellet also is made of 100% hardwood and is suitable for you if you are a fan of a nutty flavor in your barbecue food. It emits a very dense smoke that gives robust oak flavoring to your food and does not leave behind much ash on the food (that is a big turn off).
It is not costly and goes well with everything you want to grill or smoke (obviously smoke). It is cheap for its quality. You get the maximum quality at a minimum price range.
It gives your food a classic smokey flavor that is undeniably peaceful. It comes in packs of 20lbs and can keep your griller and smoker running for a lot of times.
Traeger Signature Pellets
This is also a popular Traeger wood pellet that attracts a lot of customers. It is also made of 100% hardwood and is a blend of many types of hardwood. They provide exceptionally even heat to the meat and help in cooking it uniformly from all sides. 
Like its counterparts, it is also environment friendly and does not emit much smoke. It does not leave much ash in your food at all. So, all your food will have been a good flavor and nothing.
It goes well with pork, turkey, fish, and many other types of meat. It also comes in a pack of 20lbs and will last for several days before you need another pack.
Conclusion
These are some of the best Traeger wood pellets that you should be buying from. These will work the best if they are used with a Traeger grill or smoker. Our suggestion? You should try every item from the least to find out for yourself, which is good and which is not.
The chances are that you would like every single of them, and your money will not get wasted. All these Traeger wood pellets come in bags of 20lbs weight and can feel a lot of pleasant and heartwarming barbecue family evenings. So best of luck with your grilling venture!