Vegetable Gardening for beginners: Everyone wishes they had the comfort of not going to the supermarket to buy vegetables and fruits and instead they should come to us. But this is merely a dream. Or not? 
How does the idea of picking up fresh fruits from your very own garden just moments before preparing a dish using them sound to you? Fascinating, isn't it? The truth is that most people have already brought this fascinating thing that we just imagined in their daily schedule. 
More and more places around the world are witnessing this as a growing trend in them. Earlier vegetables were mostly cultivated as crops in the farmers' vast fields, and it was considered their job just like it was the job of white-collared city dwellers to work in the office and eat after purchasing it. But trends have changed now. 
Vegetable gardens are the new fashion in town. Apart from boasting about their fine wine collection or the wall paintings, people today are also boastful about their vegetable garden and cannot stop showing it to every single guest they welcome. Well, this has also been the reason for vegetable gardening to be a trend.
Reasons Behind Vegetable Gardening Becoming So Trendy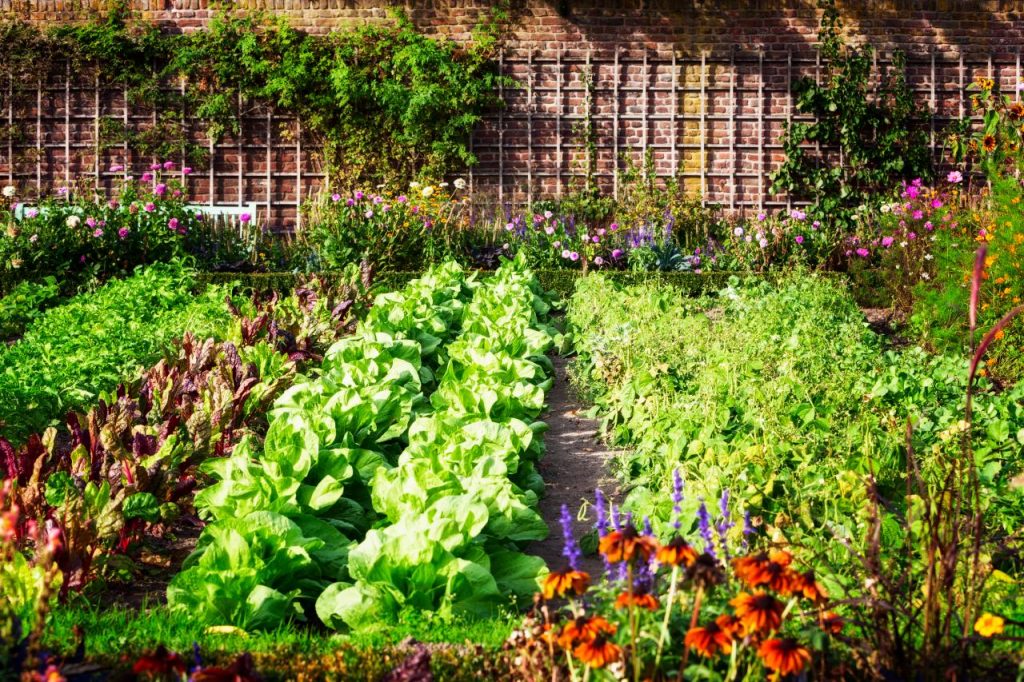 Many reasons have collaboratively led to the rise in the fame of vegetable gardening. Here we will be discussing all of them one by one.
Healthier option
The fruits and vegetables that you get from your garden are more fruitful and advantageous for your health than the ones you purchase in the supermarkets. The reason being that they are fresher because they are connected to its plant and are alive for more time and do not spend a lot of time on the shelf waiting for the buyer. 
They are also considered fresher because they are not grown commercially using excessive fertilizers, pesticides, or any other chemical of that sort. This makes you less skeptical about what is in that fruit. 
It is also healthier because most busy people tend to fall victim to consuming unhealthy fast food even when they are thinking of eating healthy. But once you have fresh vegetables growing in your backyard, you do not need to rely on fast food. 
Satisfaction
The satisfaction you derive from the fact that the food you are eating is actually made up of vegetables growing in your very own backyard. It is an outcome of your endeavor, and proper care is unmatchable. This is common to all the DIY things that you are involved in. Put it this way, imagine the feeling you get when a person praises the food you have prepared, and you tell them it is all because of the freshly grown vegetables in the garden.
Hobby
Many people, despite how busy they are, have the hobby of gardening. And vegetable gardening is the best solution to support and encourage that hobby in you. This is also a source of satisfaction. You take pride in the fruits and vegetables you have grown and always compare them with those available in the supermarket.
Cost-Effective
A vegetable garden, even though a time taking task, is very cost-effective. This is because you would have to pay a lot more for the same vegetables sold as "fresh vegetables." The price you must pay for the fresh growing vegetable if you calculate is peanuts compared to what you are spending on fast food or "fresh."
Better Utilization of Space
If you have a considerable amount of free space in your house, then you might want to bring it into the use of some sort. And vegetable gardening stands at the top of the list of most appealing things to do with the free space in your house. It is more soothing to the eyes once the free space is filled with greenery and colorful vegetables and flowers. 
These are some of the reasons behind people practicing, favoring, and advocating vegetable gardening. After seeing all these benefits and reasons, you might also have made your mind start with it as soon as possible. Well, hold on to your horses for now and know about the best practices and considerations that you must keep in mind before starting with your venture of vegetable gardening. 
Here are some of the significant factors that you must keep in mind to be successful in vegetable gardening as a beginner.
Factors Affecting Vegetable Gardening: Vegetable Gardening for Beginners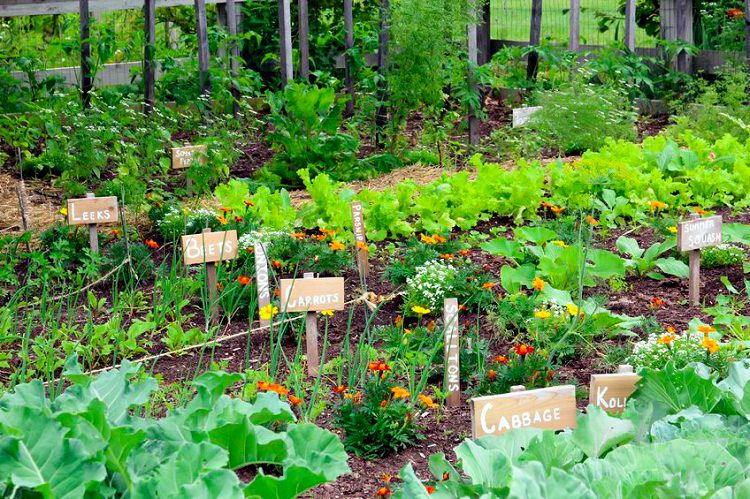 There are certainly a lot of factors that affect your vegetable gardening decision. We are going to discuss the most important of them one by one.
Location
The place where you belong can decide your vegetable gardening pattern or scale in ways that you cannot even imagine. Plants are generally affected by the climate, the moisture, the air composition, the temperature, and a lot of things.
The place where you live will determine how much of the sunlight your veggies are receiving is the place where you hail from suiting the moisture requirements of the vegetable you want to grow. If the place where you live is too cold, you may struggle a lot in outdoor gardening. 
So, try to make a list of vegetables that you can quickly grow depending on the place that you live in. Your list may differ a lot if you live in New Mexico from the vegetable list if you are living in Boston, Massachusetts. 
Another aspect of the location is the house's location. Do you want to practice your vegetable gardening? If the crops require a lot of sunlight, then decide accordingly. You also want to consider a location where, when gardening, you can control the garden's growth.
Start with a Small Garden Area
I know that you want your first vegetable gardening experience to be grand and big, but trust me on this, the more significant area you would be covering, the more stressful and problematic it will be for you. 
The best practice for vegetable gardening for beginners would be to start it at a slow and a small scale and then make it big gradually. This will help you develop more and more gardening skills by the day, and it will not be a problem for you when you are upscale. 
So, despite all the desire to start on a bigger scale, you must want to control all these butterflies in your stomach until it is the right time.
Raised Bed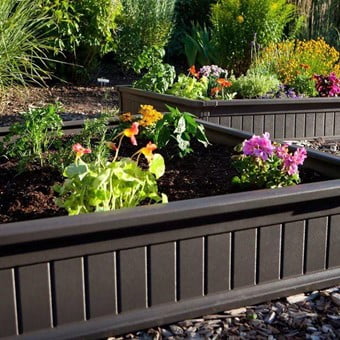 The next best practice in vegetable gardening for beginners is the use of raised beds. If you live in a place with less space or the floor around your house is cemented, you should probably think of getting a raised bed, which will be a one-stop solution for all your problems. The height of the raised beds is subjective, and you can have it according to your desire. 
The main benefit of a raised bed is that it helps you get the control that could have been on the threat if you would have planted it elsewhere. The garden area is limited and cannot expand to a fascinating but imaginable size. 
So, using raised beds is a good option for vegetable gardening for beginners. One more benefit is that you can grow the vegetables indoors somewhere in your house, which receives apt sunlight.
Container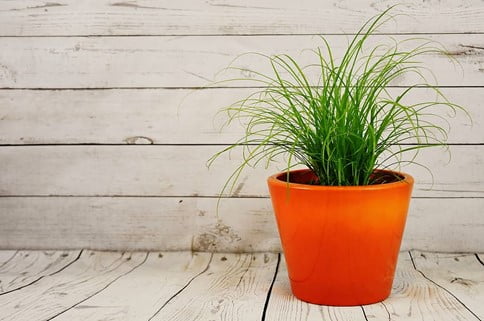 Next in vegetable gardening for beginners are containers. Containers can sometimes be an even better option when compared to raised beds. This is because they have all the features that raised beds to possess and have more features to help a lot. 
For one, it is portable, which means you can shift a plant from one location to another as per your convenience. If you feel that someplace is receiving even better sunlight, then you can quickly shift the plant to that place. 
Also for a fact, you can easily arrange them in a combination of flowers and vegetables which will also act as a decor in your house, and you will undoubtedly receive a lot of appreciation and accolades from all your visitors.
Soil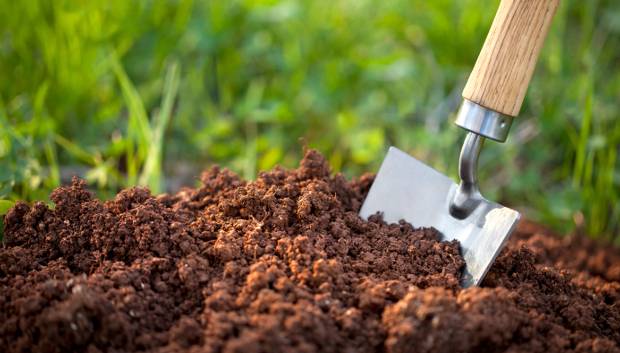 Soil is probably the essential aspect of gardening, and it will be unfair to not include it in this list of factors and best practices for vegetable gardening for beginners. You may want to check the PH of your soil and adjust it to somewhere between 6.5 pHs. To 7 pHs. This will support healthy vegetation. 
Make sure that your soil has the correct composition of sand, clay, and silt, which is 40-40-20. You can easily purchase soil from local gardening stores and purchase some organic manures and high-quality seeds along with it.
 Conclusion
Above discussed are the best practices and all the essential information for vegetable gardening for beginners that you probably would not want to miss out on. So best of luck on your venture of Vegetable gardening. 
Check out and research the vegetables that you can grow and which will grow best in your region. Take proper care of the plants and try to give them an appropriate amount of time. Procrastination is not an option here. 
Also, do not delegate this gardening job of yours to anyone else until it becomes essential. Vegetable gardening will also help you in spending more of that quality time with your family.