An outdoor carpet is an ideal option that can endure wear and tear conditions. An advantage of outdoor rugs is the affordable price range and easy maintenance than indoor carpeting options. The majority of outdoor carpeting is available in synthetic materials that are less costly than the natural materials in indoor carpet options.
Outdoor carpets offer several advantages in terms of price, durability, installation, and variety of styles. You also have the option to install them indoors to create superior durability at an affordable cost. The outdoor type might be the ideal option if you want to buy an outdoor putting green carpet that you can place on the patio or deck.
Let us check out the reasons why choosing an outdoor green carpet is a good choice here.
Durable and Strong Materials
An outdoor carpet is specially designed to handle continuous wear and tear conditions. Many manufacturers now utilize highly durable synthetic materials such as plastic, rubber, acrylic, and polypropylene.
In most cases, the materials in outdoor carpets undergo a process to make them resistant to water exposure. If you are going to install outdoor rugs, it will provide you with long-term durability at an affordable price.
Outdoor carpets come in synthetic materials that are relatively durable than the indoor variants in natural materials. Although the outdoor carpets endure the weather elements and regular use, the lifespan can range from 15 to 25 years if you provide proper maintenance and care. Take note that the durability you need depends on how you will use the outdoor carpeting.
Aside from the price of the outdoor carpet, the cost, in the long run, is an important consideration. Even though it is more costly than its indoor counterpart, it has more value over time. Most outdoor carpeting only requires replacement for a minimum of 10 years. Generally, it is better to invest more to ensure a more significant long-term value.
Variety of Color and Pattern Options
Outdoor carpeting is available in various colors. It will be a more straightforward process to find the color of your choice at an affordable price since coloring synthetic material is often less expensive and undergoes a simple manufacturing process. You can find bold, vibrant, fluorescent, multicolor, glowing, or even psychedelic choices. As for the classic colors, you can readily get the right one for your needs.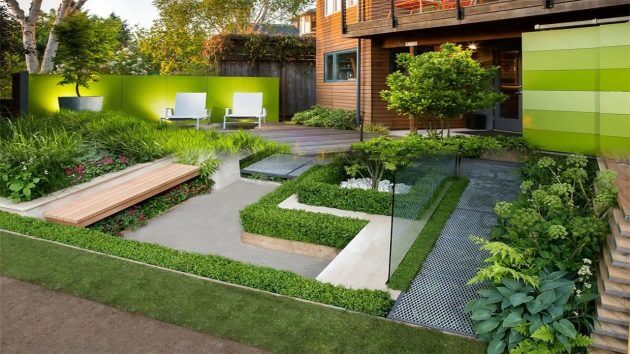 Like the color factor, the processing of synthetic materials with various patterns in outdoor carpets is a simpler and affordable activity. You can find grass-like designs suitable for putting green or deck flooring, color mosaics for a creative touch, or any shape you want, such as circles or squares. When you have a limited budget, outdoor carpeting offers a wide selection of colors and patterns to allow your creativity to flow. In case you want a sophisticated pattern, you have to pay more or research for good deals in your area.
Both indoor and outdoor carpet flooring are available in both standard and custom dimensions. The most common length is 12 ft, and the professionals determine the price by linear foot. The variety in sizes will allow you to select the ideal diameter for your flooring project to minimize waste.
Outdoor carpet flooring is usually resistant to moisture. It is a quality that allows absorption of less dirt and easier to clean. Depending on the particular variant of outdoor carpet you will choose and the stain, you can readily spot-clean, agitate, vacuum, or launder using a hose and hang to dry. Remember that there are specific cleaning instructions that vary from one manufacturer to another.
Here are essential points that you need to know when cleaning outdoor carpeting.
Clean using a hose, scrub brush, and a diluted solution of soap. Wash both sides of the carpet as well as the surface beneath it. Once it is thoroughly clean, allow the carpet to dry entirely and ensure that the flooring beneath the carpet is also dry.
When it comes to the schedule of routine cleaning, it can vary, such as monthly, seasonally, or depending on the usage.
For those who are living in areas with cold climates, you must safekeep your outdoor carpet during winter. Make sure that you will roll; never fold the carpeting. In case you do not have any space to store the carpet, wrap it with any plastic material such as a tarp for protection against humidity and water exposure.
A trick to keep your outdoor carpet looking good as new is to occasionally get rid of any algae or moss buildup. Use soap along with other cleaning supplies available at home.
Conclusion
Once you decide to install outdoor carpeting flooring in your house, whether on the patio or deck, it is a worthy investment. With the benefits of durability, low maintenance, and a variety of color or pattern options, investing in good-quality outdoor carpeting is a wise decision in the long run.