Like dogs and cats, people also love to keep chickens in their homes. Some keep them for commercial purposes while the others keep them just like that. However, be anything the purpose, you always need to take care of them.
Chickens need proper care, nutrition, and space for themselves, especially the large flocks. When you are looking for large chicken coop plans, you would also find many ready-to-use chicken coops out there in the market.
Although designing and constructing one by yourself is always a better idea. It always gives you the advantage of customizing it yourself according to your needs and requirements.
Proper space with proper nesting boxes is a must to keep chickens. Now, if you are thinking of large chicken coop plans for your flocks, planning the right coop with the right space and structure may seem a little complicated.
So, here we have got you some of the most preferable and in-budget chicken coop plans. Read through these ideas, and you will find the right one for your flocks.
Best Large Chicken Coop Plans
Attached Run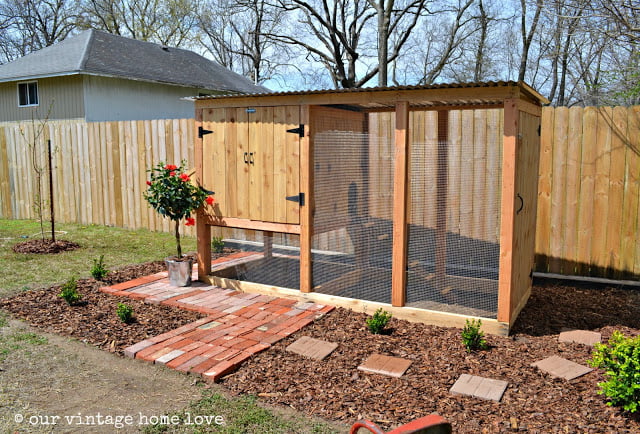 Anyone who owns chickens would prefer to leave them to range on their vast property to have some sun. Although having a backup plan would hurt nobody. Attaching a simple runway with the coop of your chickens would ensure the safety of your chickens.
It is easy to construct and maintain. Moreover, any simple design would give it a perfect and fantastic look.
Cottage Style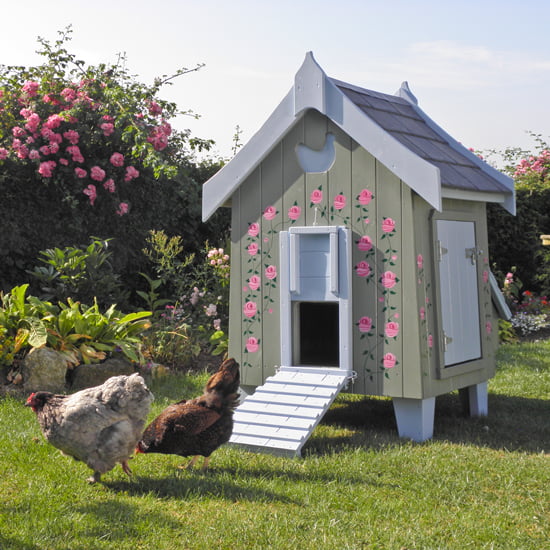 A cute cottage-inspired coop will not only look beautiful in your yard but will also make your chickens happy. You can add a short runway with this cottage or easy to access nesting boxes.
Even if you are looking for large chicken coop plans, this coop idea would still fit perfectly. From its color to its designing, you can go utterly creative with this chicken coop.
Super Large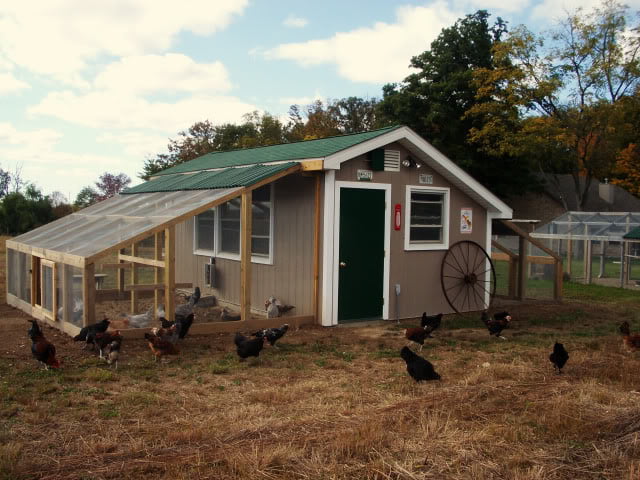 If you are looking for some large chicken coop plans, this is totally what you need. Any easy construction and basic design would work for this large coop. A runway or a little space for the chickens to roam around in the sun can also be made in this coop.
This can be a safe and secure place for your chickens if you are someone who does not have much time for them.
Pallet Designs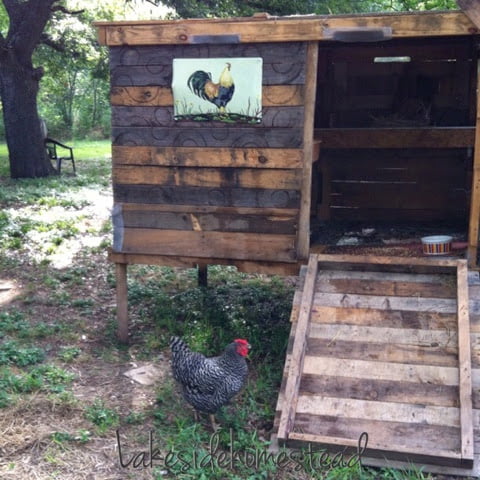 If you are looking for large chicken coop plans just in your budget, then a coop made with pallets is perfect for you.
With comfortable construction and simple design, it would make a nice-looking coop for your chickens. The size of it can be easily adjusted according to your needs. Also, you can design and even construct it yourself if you wish to.
Safe and Secured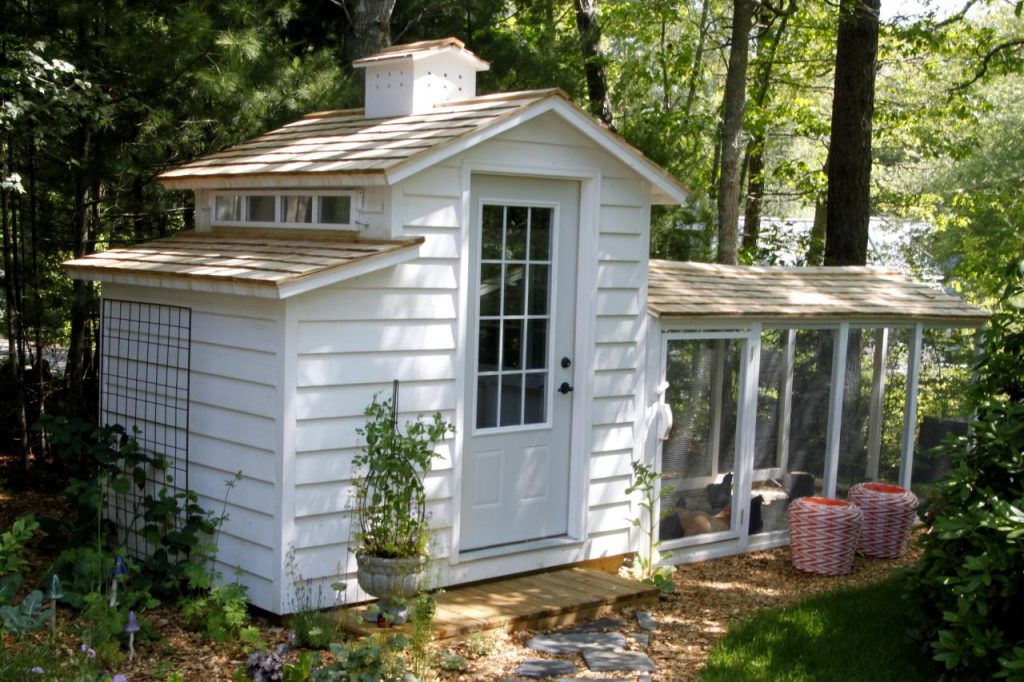 If you like things neat and straightforward, this is for your backyard. A safe, secured, and full chicken coop will be perfect when you cannot spend so much time with them.
It offers easy construction and comfortable design, making it a simple task to be established. You can also make it as large as you want with a comforting nesting space for your flocks.
The Highlight Coop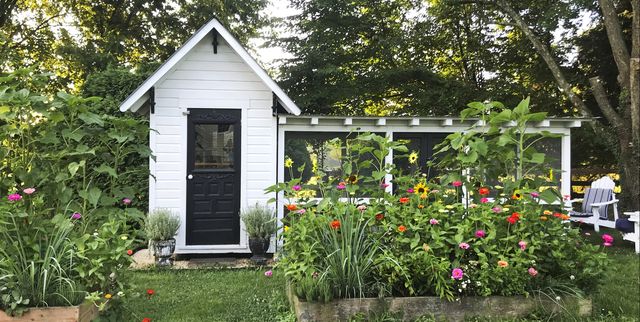 If you are looking for large chicken coop plans that can add up to your house's glory, you need to go beyond the simple designs. You can try making the chicken coop the highlight of your overall house.
A coop like a playhouse or a kids' space with bright colors will indeed become the highlight of your landscape. Moreover, you can also match its structure and design with your actual house.
Classic and Rustic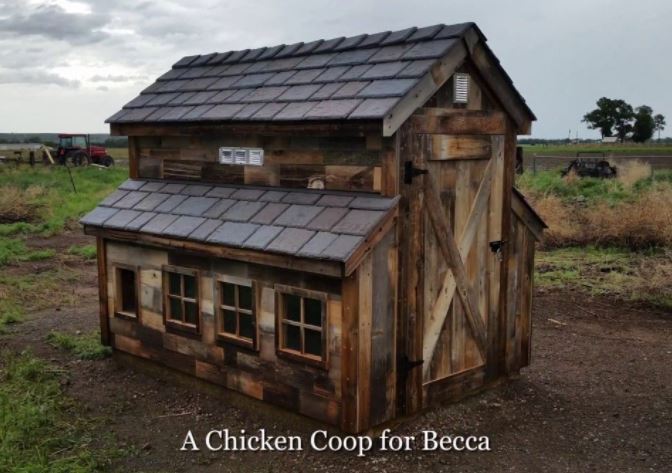 Having a classic old coop is legit one of the best large chicken coop plans if you have that much space. It gives a classic look to the area, and its material would not cost too much. If you investigate it deeply, you may find its material even for free.
Talking about construction can be made in any style and color base you wish to have.
Small and Cute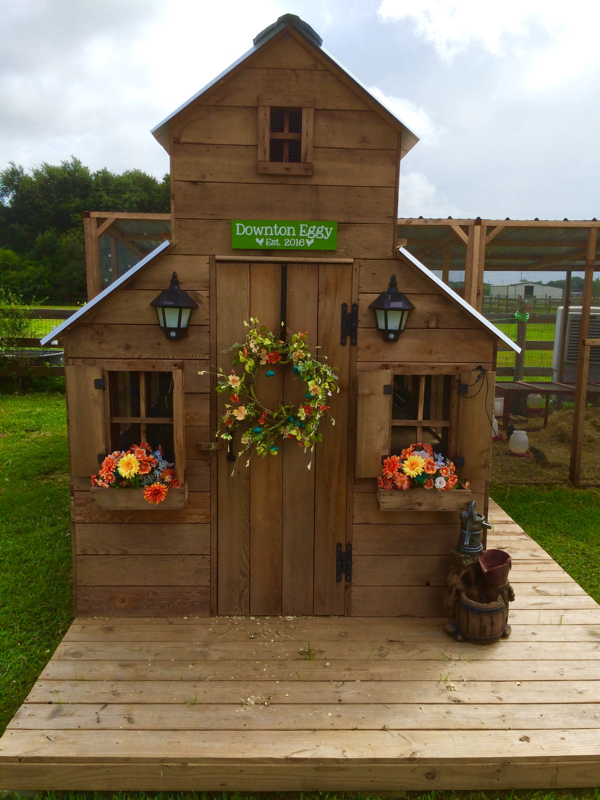 If you have one large flock or two, you can easily give them a small and cute home in your backyard. You can design it matching with your house or give it bright colors to catch every passer-by's attention. This large chicken coop plan will be efficiently executed in no time and fit right in your budget.
Extended Shed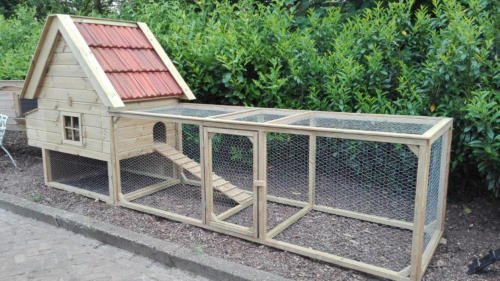 You can take advantage of an extended shed by building a fence around it at no cost. Even if you already have a built coop for your flocks, you can build a shed attached to its roof and make it more spacious for your large chickens.
If you are looking for a large chicken coop plan that can renovate your existing coop, this one is perfect for you.
Hoop Coop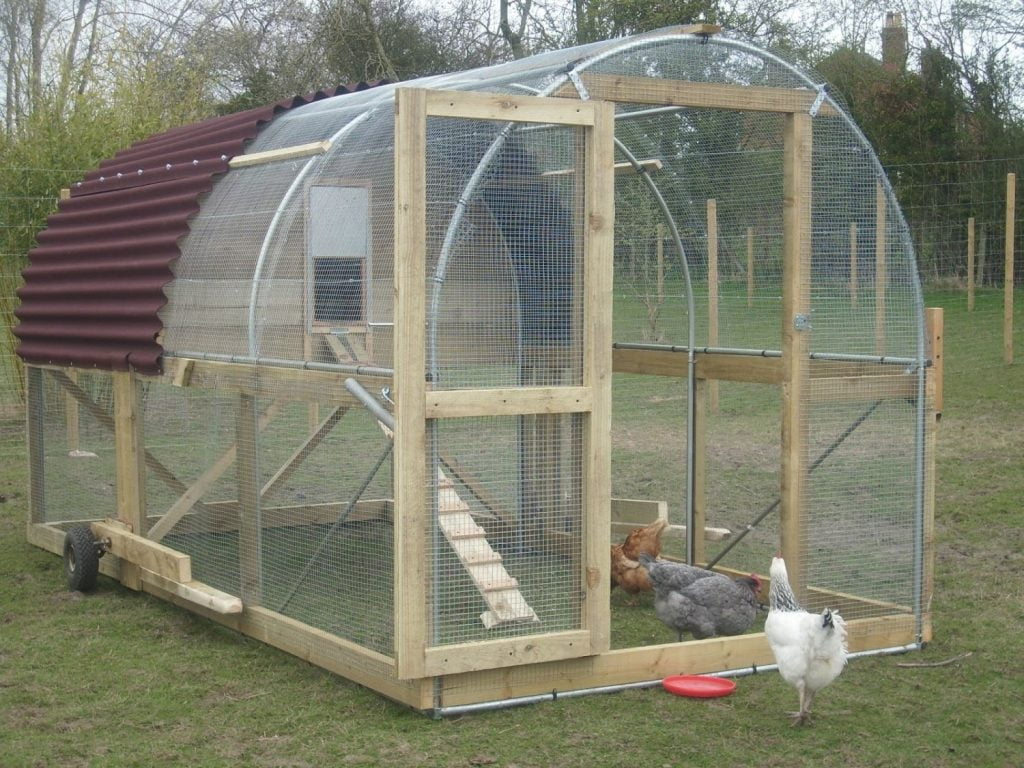 This large and spacious hoop coop will work great in areas where snowfall occurs often. Working on this large chicken coop plan will give your chickens a well-ventilated area to live in. You will not have to worry about leaving them outside to range in the property as they already have so much space inside their home.
Innovative Traditional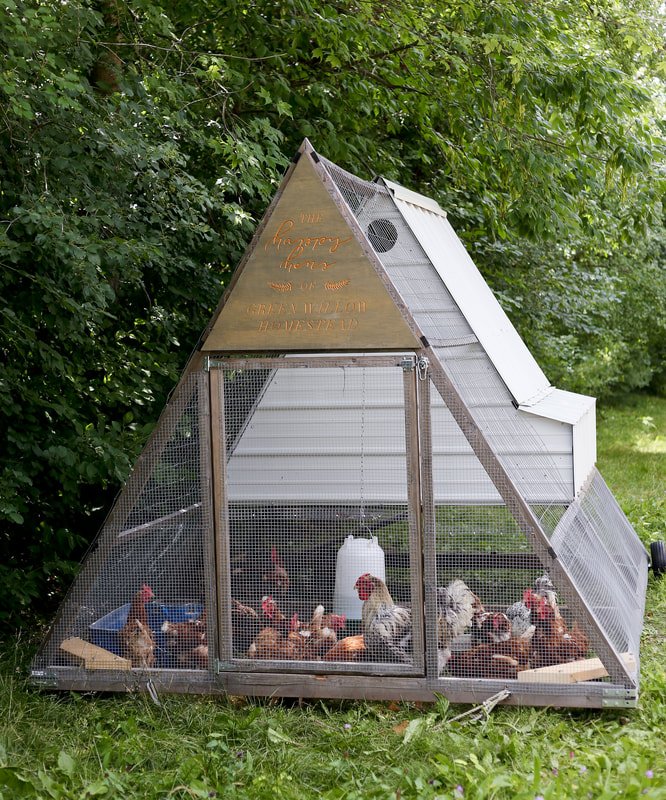 If you are done with the standard coop plans, you should try this large chicken coop plan triangular. It will give plenty of space for your flocks to live in style. Moreover, the material required to construct this coop can be found just in the budget or made from some scrape.
Large Farmhouse Coop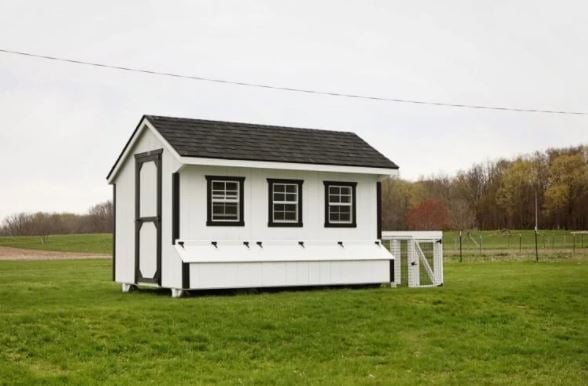 If you want to execute a large chicken coop plan in the farmhouse, you will want to go quite large. This big and spacious coop for your flocks is perfect to live in. You can also attach a runway with this coop and comforting nesting boxes.
Also, if you have plenty of space on your farm, you will probably not need a runway attached to it. Classic, modern, or rustic, any look can be given to this large coop.
Easy and Simple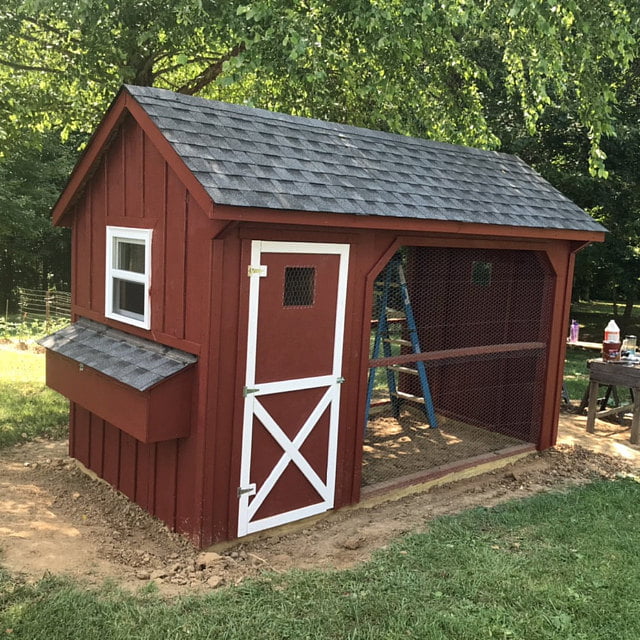 If you do not have a huge budget and are looking for something that can be built soon, you should probably go with a simple plan. The simpler the construction, the more quickly it will be ready. Along with proper shelter and space, this will make an excellent coop for your flocks.
In the Woods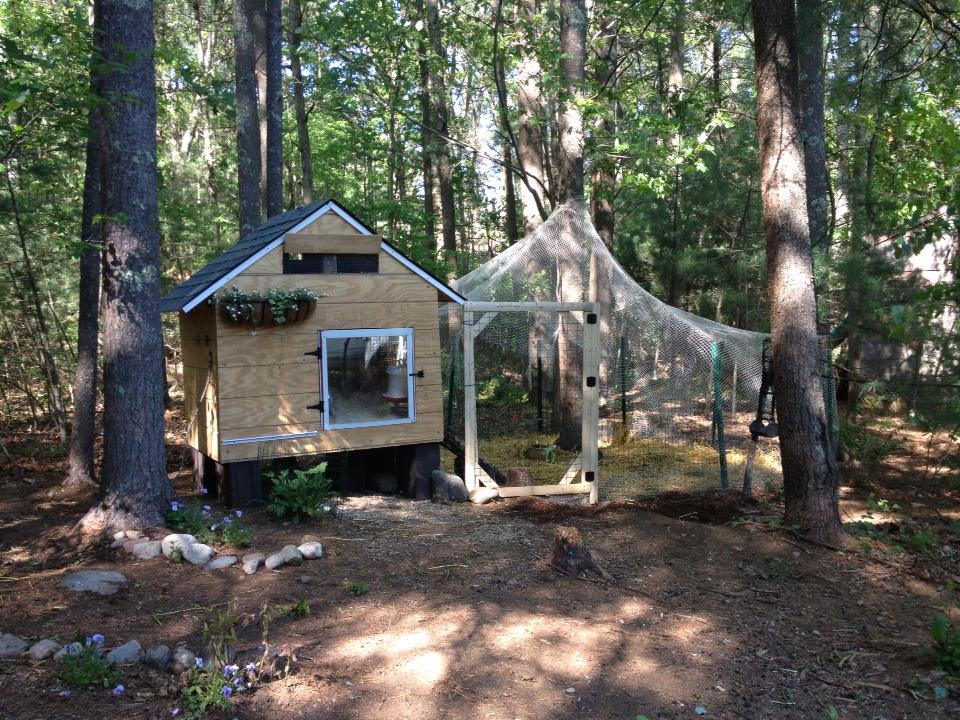 It is not always necessary to make a coop in the ground for your flocks. Giving a home to your flocks in the woods would also work great and will give them a better atmosphere to live in. If you have the shade of trees in your backyard or farm, you can get one chicken coop built under it.
Multi-Functional Coop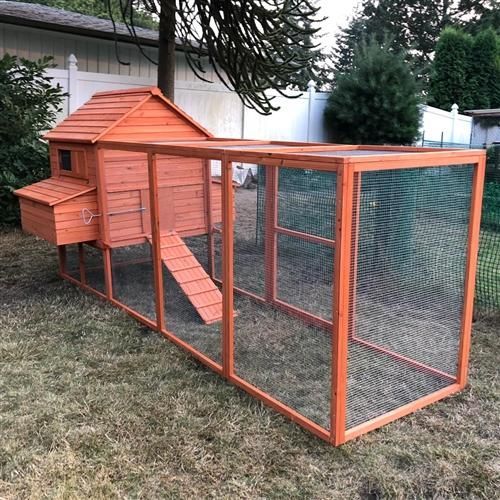 If you have lots of large flocks, then you will need a super large coop for them. You can try a multi-functional large chicken coop plan. Attached wide runway, roosts, big and comforting nesting space.
All these elements would make up a big multi-functional coop. With safety and security, this coop will also take care of your flocks' health.
Conclusion
You may find chicken coops in the market as well but may not find the one that fits your needs.
All these chicken coop plans are the ones that are the most suitable for every kind of chicken, the space available, and the house.
After going through all these excellent large chicken coop plans, you must have finalized one.
Even if you have not finalized one of the above, you must have gotten the idea of what exactly you are looking for.
You have probably made a rough image of your chicken coop in your mind by now. You will need to execute that idea of the perfect coop and keep your flocks safe and healthy.