Whether your house has an outdated paint color, is slowly chipping, or you just want to give your home a fresh new coat, painting your house would always be a great idea. While you can contact a professional painter easily to do all of the work for you, DIY painting might be more fun, plus it can also help you save on professional fees, which is always the best choice for your pockets.
But before you put on your painting clothes, you should first familiarize yourself with the right tips and tricks to achieve a successful DIY house painting. Since you're doing everything yourself, you need to ensure you do it correctly to avoid making mistakes. Read on to explore eight tips for a successful DIY House painting!
1. Check The Weather
The weather can be your friend or enemy when it comes to any house painting project. Of course, you don't want your effort to go to waste. You wouldn't want to spend so much time and effort painting your exterior walls just to see them slowly being washed away by the rain after a few hours. Ideally, your walls should completely dry before anticipating any water on them. With that, you should check the weather and see if it'll be the perfect day to paint your house.
According to openinsurance.com, the best time to paint your wall is during dry weather. However, you should also be careful about the current temperature as your paint has a different reaction to heat. Some paint might not attach to your wall well if it's too hot, which could call for a repaint. If you're using oil-based paint, you should paint it when the temperature is around 40°- 90°F. If you're using latex-based paint, you should paint when it's 50°- 85°F.
2. Inspect Every Wall's Condition
Before you paint your wall, you should first thoroughly inspect its condition on every inch possible. This will help to see if there are any issues you need to correct to ensure that your paint adheres to the wall perfectly. If you add a new paint from an old color without doing any treatments, it might weigh down the old paint, which could lose its bond to the wall.
For your walls, it'll be preferable if you could sand or scrape them down so there would be more areas your paint and stick with. After sanding down your walls, you should give it a quick wash to remove any dust away, allowing for a smooth finish. Additionally, if there are any cracks or gaps on your walls, you should prime them immediately so you can address any wall issues and give yourself a smooth canvass to work with.
3. Purchase The Right Tools
One of the best ways to achieve a successful home improvement project like DIY house painting is by purchasing the right tools; this way, you can deliver a professional-like finish and allow yourself to feel like an expert, even if it's just your first-time painting.
Ideally, you should purchase high-quality rollers, roller covers, brushes, and painter's tape. Using a quality roller will guarantee a smooth and even finish, allowing for a polished look on your wall. Using the right painter's tape can help protect some areas around your house that don't need any touch-ups.
4. Protect Non-Paint Areas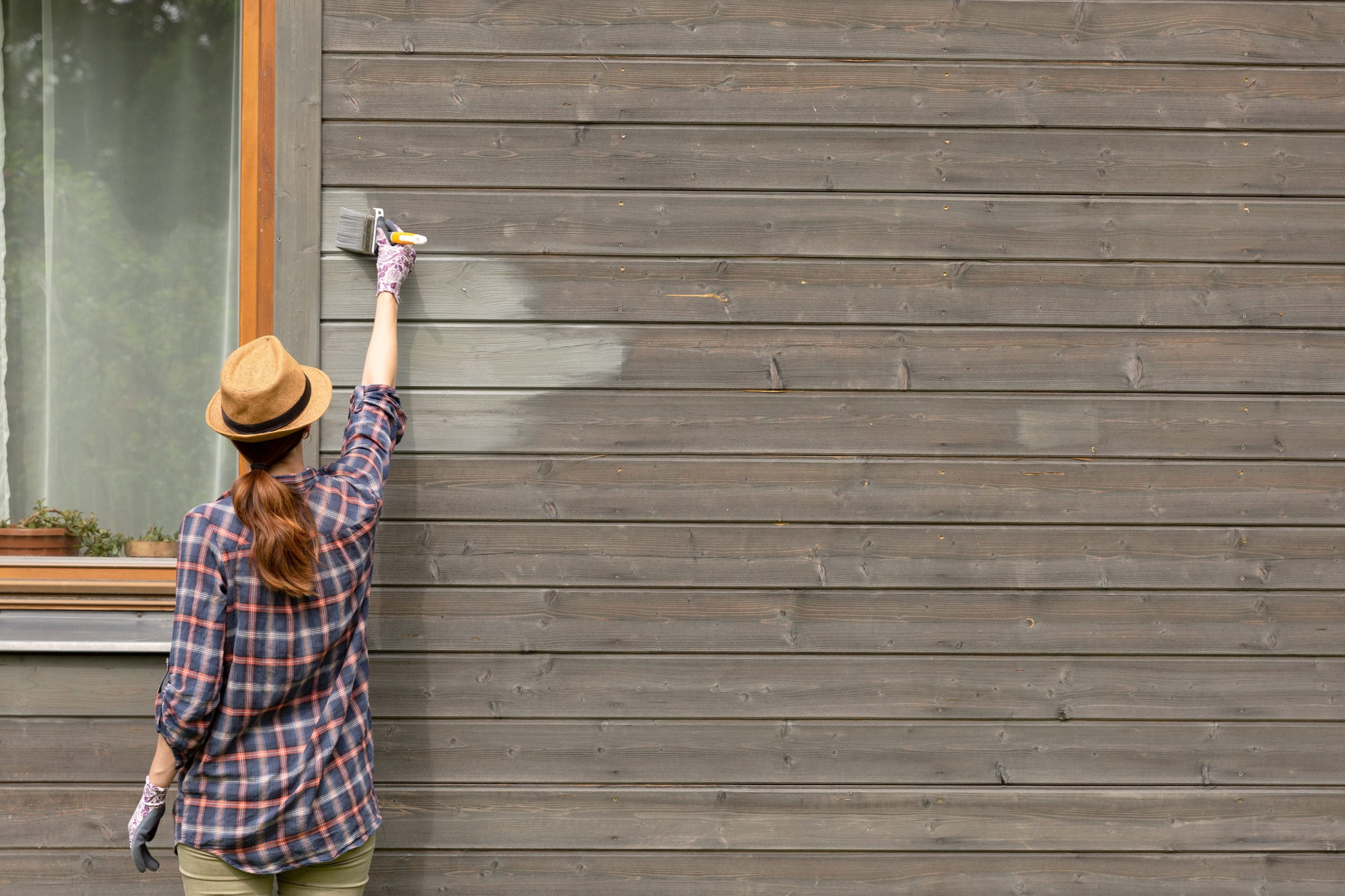 As you paint your house, you can't expect to paint every corner of your home with a single paint. Most probably, you'll be using a different color for your windows and doors, or maybe not repaint them at all. To protect the areas in your household that don't require any painting, you should cover them by using painter's tape or an old newspaper.
In most cases, you should protect the edges of your windows, doors, doorknobs, handles, doorbells, and light switches. Even if you try to be meticulous about avoiding those areas, it'll be helpful if you can protect them beforehand.
5. Box Your Paints
If you're painting your entire house, you can't expect yourself to use a single canister of paint as it'll not be enough to cover your entire home. While you can always open one canister at a time, it might not pay off a similar color shade, resulting in an uneven color of your entire house.
To give off even paint on your house, you should do the boxing method. This way, you'll be pouring all of your paint canisters into a single container and mixing them thoroughly. This will give a consistent color shade that'll suffice for your entire home. Just ensure that you calculate well how many canisters you're using, so you can mix enough for your home. You can ask the store to give you an estimate by giving them the exact size of your paint area.
Takeaway
DIY house painting isn't an easy task, especially since it can significantly affect the entire aesthetics of your home. While it might sound a bit of work, the results would surely be worth it, as long as you ensure that your home's walls are in their best shape. Not only that it'll help to save you money, but it can also start as a conversation starter whenever you have guests around.