Decorating your home is probably one of the most creative and rewarding activities you can do. Just like in home remodeling shows, there's a sense of satisfaction when you work to transform your own house because of the improved aesthetics and ambiance, and it's more exciting to experience than just seeing it onscreen.
Having A Home Makeover
Shopping for furniture and decorative pieces is a fun way to liven up your home. It's like preparing pieces of an outfit you know will go together, but it shouldn't just match; it should also be an expression of your personality and taste. With the sheer amount of interior design you could find online, it can be extremely overwhelming to try it in your place. However, it's important to balance taking inspiration from others and staying true to yourself.
One way to make sure you like the pieces you include in your home is to pick out colors and textures you gravitate towards. It isn't always trying to follow the blueprint of an interior design style. You can also pick out pieces you enjoy and work the entire design of a room around those.
Decorating With Cushions
Cushions are some of the best pieces you can choose and work around because they can be both functional and ornamental. It's great when you're relaxing and lazing about in your home. And when it comes to relaxation, you can't go wrong with the color green and it will also match with your terrariums. It's been proven to have calming and refreshing effects because it reminds people of nature. It's highly recommended to have green cushions since they help you feel at one with the environment.
However, there could be some questions about how you can incorporate green cushions in your home without it looking out of place. Instead of seeing it as an obstacle, you should take it as a challenge to be more imaginative.
To help you out, here are some tips and ideas to successfully decorate using green cushions:
1. Use Textures To Add Depth
Even if you're picking out plain green cushions, you can make it look more interesting by using texture. While green can look like a flat color on certain materials, it can have more depth if you choose fabrics with more texture. For instance, green velvet cushions look much more interesting than if it was made out of cotton.
And just like colors, textures can also act as accents. A clean and polished room with bright light wooden floors, wide windows, and clean lines would most likely look amazing with shades of white and beige. If you think it'd look boring, try adding texture and a pop of color to make it more exciting and livelier.
2. Match Green Using Color Theory
You'll be surprised green is one of the most versatile colors you can work with. Both warmer and cooler tones of green can easily fit in many color combinations because it's a secondary color, so it could blend with any elements.
For a cooler tone, the shade of green should have more blue in it. And for warmer shades, it should have more yellow in it. With this in mind, you'll know what color combinations would match the cushions perfectly.
But some of the colors you definitely can't go wrong with are neutral tones like brown, beige, and gray. You'll enjoy this color combination if you prefer a more understated and simplistic style. However, if you want to make a bold statement, you can combine it with other brighter colors such as pink, yellow, and even blue.
3. Try It Out with Interior Design Styles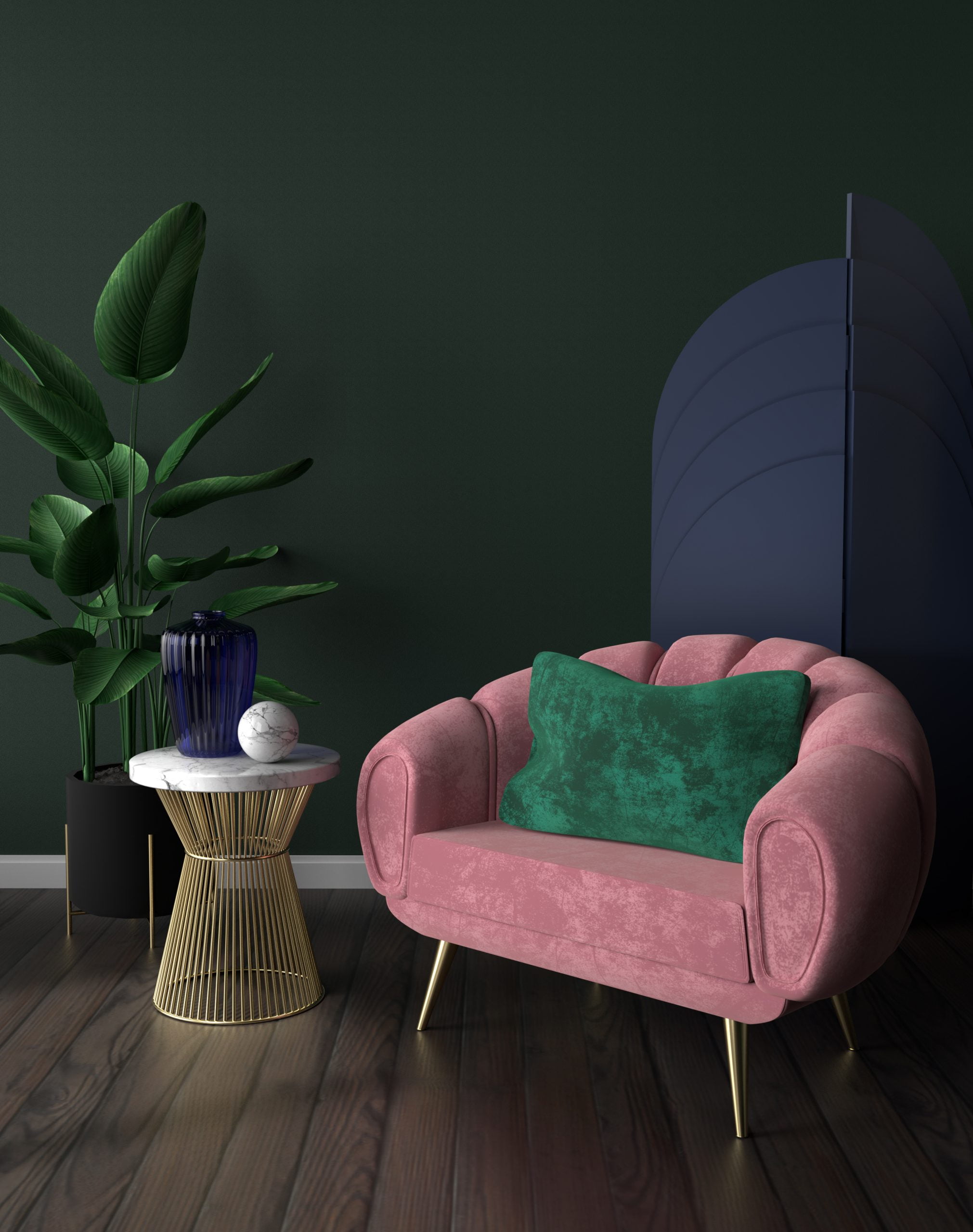 When it comes to interior design, there are so many styles you can go with. As statement pieces, green cushions will look right at home even for modern, contemporary, and minimalist designs because it's more natural and free-flowing. But green works incredibly well with more themed styles such as art deco, bohemian, and retro.
Art deco and retro designs are pretty bold, so you can have loud pieces and various colors without making it look out of place. Green cushions are especially great for bohemian interior design because it's a laid-back color that pairs well with the effect boho-chic aims to emulate. Plus, when it comes to any boho interior, more cushions would be better.
Conclusion
Interior design is a show of creativity and love for your home. You might feel pressured by how perfect some home designs look in magazines or online. However, remember it's your home, and whatever makes you happy belongs in it.
With these tips, you could now express yourself through colors, textures, and items you like and make you feel relaxed in your own home. You just need to skip the major renovations and switch it up with cozy cushions. You might be surprised it's the best décor you'll need!