The average person spends more hours at work than at home. This means that it's possible we spend more time with our colleagues and coworkers than we do with our spouses and children. Unsurprisingly, people who work together often bond and become close. Eventually, they begin to care about each other and share their personal lives.
That's why coworkers feel the impact when a colleague loses a loved one. If the person they lost is someone close, such as a spouse or child, it's even more painful. In such cases, it's hard to know how to comfort the grieving colleague.
Typically, you will have many questions in this situation. What words are fitting? What gifts are appropriate? What's the best way to be there for them? We have some answers to your questions. Here's a quick roundup of five suitable sympathy gift ideas for your coworker.
Flowers
Because of how hard it is to know what to say to a grieving person, it's a good idea to use gifts and items to speak for you and let the grieving person know that you care. Of all the gifts, flowers continue to be the most appropriate. For years, floral arrangements have been used to comfort grieving families and mark memorial occasions.
Before settling on a flower, make sure that your coworker has no allergies or specific preferences for flowers you are sending. You wouldn't want your gesture to rub off the wrong way and if flowers are not their type of things then you can also gift them terrarium ideas as well which also looks quite appealing. Thankfully, there are so many flower choices, and each communicates a unique message.
For instance, lilies symbolize rebirth and renewal because they bloom in the summer. To send a lily is to encourage the coworker and offer hope for the future. Additionally, lilies are associated with purity and youth, making it the right choice for someone who's lost a young person. Gladioli, on the other hand, represents strength and character. Send gladioli to offer encouragement and support to a grieving coworker. In doing so, you are also reminding them to keep their head high through the loss.
Chrysanthemums are a popular feature at funerals around the world. In Asia, chrysanthemums are so standard in funeral flowers that you may not find them in other floral arrangements. They are also a way to acknowledge the death and encourage the grieving person to hold on. You can send the flowers to a funeral home, the coworker's family, or leave them at their desk.
The good news is that there are online shops that will assemble quality flowers for you. Look for a site that curates heartwarming floral arrangements and delivers promptly. Such sites have a wide range of appropriate bouquet collections to choose from. You can visit https://www.bouqs.com/flowers/sympathy to find out more.
A Self-Care Gift
When people experience the loss of a loved one, they often become uninterested in doing many things. They will be so focused on the death and handling issues regarding the funeral that they may forget to take care of themselves. That's why one of the best gifts you can give to a grieving coworker is a self-care gift.
Get them a gift card for a massage or spa treatment, a manicure, or even a yoga session. Some private instructors can even come to the grieving person's house. Alternatively, you can get them a self-care gift basket. Fill the basket with items such as candles, blankets, a bath set, and pajamas. These items, while simple, can comfort and help the grieving person feel a little better. Add a brief handwritten note to your self-care package and express your condolences.
A Good Book
Grieving and mourning are never easy. But a good book can be the difference between a complicated grieving process and one that's a little bit easier. If the coworker is an avid reader, then a book is even more appreciated. Even if the coworker is not keen on books, the right book might work for them. That's because, during grief, people look for ways to escape the hurt to heal, so burying themselves in a book is a common activity.
First, try to find out if there's a book that your coworker has been longing to read for a while. A book from their favorite genre or author would be appreciated. However, the best books are the ones that identify with the pain and hurt that the grieving person is going through. A good example is Lucy Hone's book titled "Resilient Grieving: Finding Strength and Embracing Life After a Loss That Changes Everything." The psychology professor wrote the book after tragically losing her 12-year-old daughter in a car accident.
Other helpful titles include Sheryl Sandberg's "Option B: Facing Adversity, Building Resilience," and "Finding Joy," C.S. Lewis's "A Grief Observed," Pema Chodron's "When Things Fall Apart," and Paul Kalanithi's "When Breath Becomes Air." These books contain stories that a grieving person can relate to and provide helpful insights to make the grieving process easier.
Journal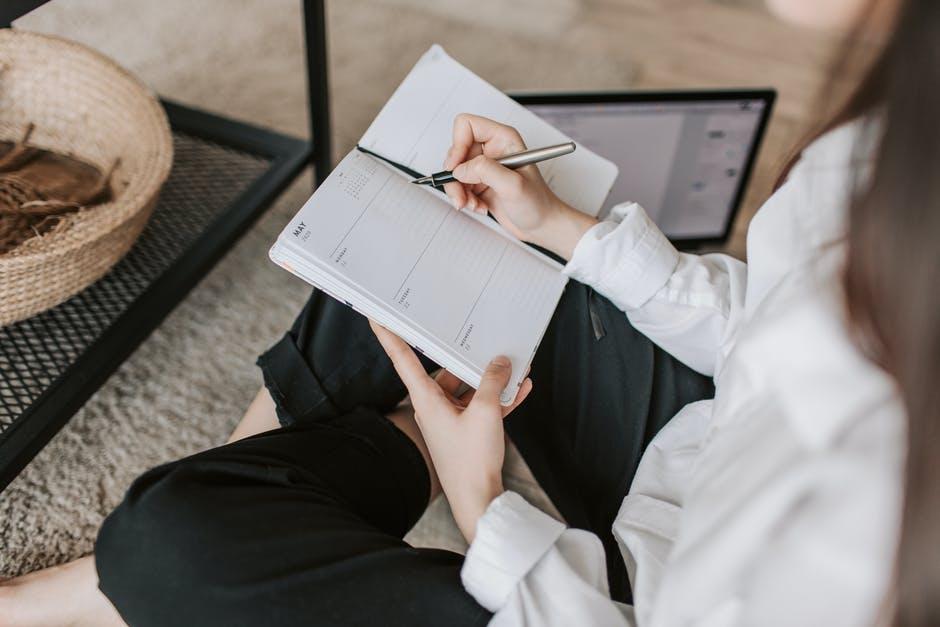 Grieving is not a one-off event. It's a journey that can continue for several months or years. Several studies have shown that writing down your thoughts during the process can help deal with grief effectively. Writing forces a grieving person to slow down, think through their emotions, and process their feelings. They may even become aware of emotions that they didn't know were there.
Writing provides a safe space for grieving people to share their deepest thoughts and innermost feelings without being judged. They can vent and share genuine feelings and thoughts that nobody else has to see. The good thing about recording these emotions while going through a grieving process is that the grieving person can always refer to their writing later to see how much progress they've made.
So, purchasing a grief journal for your grieving coworker can help them through the grieving process. Look for a journal with a cover in a color your colleague would like. If your colleague struggles with writer's block, purchase a journal with writing prompts.
A Food Basket
Flowers are not the only gift you can send to your colleague during a grieving process. Food also has its way of putting a smile on people's faces, especially if it's a meal they enjoy a lot. The key is to make sure that whatever you put in a food basket does not require a lot of effort to prepare. Ideally, it should be something they can assemble or heat up easily.
From hearty snacks, fruits, cheese and cookies, almost any food can make it into a gift basket. Choose delicacies that you know your colleague will enjoy. For instance, if your colleague loves baked foods, your sympathy basket could include cakes, cookies, and bread. Check out these delicious baking recipes from Pinterest.
Be a Helper
One aspect of your grieving coworker's life that's likely to be affected is their work life. They may lose their focus or begin to come in late, for example. Be a support system that they can rely on. If possible, step in and do their work for them until they are ready to come back. Ask your senior management to give them a few days off and let them know that you are prepared to pitch in, so their absence is not felt.
If you are close enough to your coworker, ask to help with their home. You can pay for a cleaning service or cook meals for them. Ultimately be ready to provide any support they need.