From the way we celebrate life milestones to how we buy our groceries, the ever-present threat of COVID-19 has drastically changed our lives. One of the biggest ways it has impacted humanity is the fact that it has forced us to stay home much more than we used to. As a result, people have begun to put a whole lot more into their homes. In fact, about 70 percent of people say they've decided to tackle home improvement projects during the pandemic.
On top of that, we've watched as consumer spending has shifted drastically. Along with hand sanitizer and household cleaners, consumers spent much more on home goods, repair, and maintenance in the past year. In fact, one report showed that consumers spent over $13 billion more in May through July this year than they did in the same period last year. From figuring out how to make your house smell good to finally installing that dream patio, homeowners have done a whole lot during quarantine!
Here are some of the most popular ways the pandemic has impacted home design.
1. Comfy Sofas Are on the Rise — We probably don't have to explain why big, comfy couches are one of the hottest things to hit home furnishings in the past year. With so many of us hanging out with family binging Netflix, an oversized, fluffy sofa is a must. Those plush extra-deep pillow-top sofas (think: the legendary Restoration Hardware Cloud) are, understandably, still very much in style. But we've been seeing a ton of more tailored iterations on this enduring trend for those who don't like the uber-relaxed look.
2. Home Offices Get Serious — Now that home offices are more of a necessity than a nice-to-have, remote workers have gotten serious about their spaces by adding standup desks and creating perfectly curated video conferencing backdrops with curtains, wall art and even peel-and-stick wallpaper. We have to imagine that mini fridge sales are on the rise, too.
3. Mini Home Gyms Are a Hit — The popularity of home gyms and streaming workouts exploded even before the COVID-19 pandemic hit, but worldwide stay-at-home orders really kicked the trend into high-gear and transformed them from fleeting fad to permanent. One thing the pandemic changed is the size of the average home gym and its contents. Most of us don't have an endless amount of empty square footage at our disposal, so we've seen a lot of companies unveiling more compact home gym gear for this new way of life.
4. The Focus Shifts to Self–Care — So many things about 2020 challenged the mental health and well-being of the world, so it's no surprise that home décor has taken on a distinctly self-care-inspired vibe. We're talking about extreme hygge, with plenty of blankets, fluffy pillows, delightful scented candles and a strong focus on the bath and fireplace. Gone are the days of fussy or formal living spaces. Now it's all about making the home a haven for good mental health, and that means relaxing and unwinding at any cost.
5. Backyard Spruce-Ups Are a Must — During a pandemic, the safest way to socialize and visit with family is to do so outside, at least six feet apart. Naturally, this fact seriously bolstered the landscaping and hardscaping industries, leading to big growth while many other industries faltered. Many people finally pulled the trigger on green living spaces, especially in the form of new patios, patio furniture and swimming pools.
6. Upscale Bedding for All — In addition to investments in the living room and exterior, a homebound humanity has made lots of improvements to the bedroom, especially in the form of high-end, hotel-grade bedding. From fluffy down comforters to Egyptian cotton sheets and silk pillowcases, the money we saved on concert tickets and restaurant tabs definitely went straight into the bedroom. Tip: Use a reed diffuser or scented candles by the bed to make your home smell like a hotel.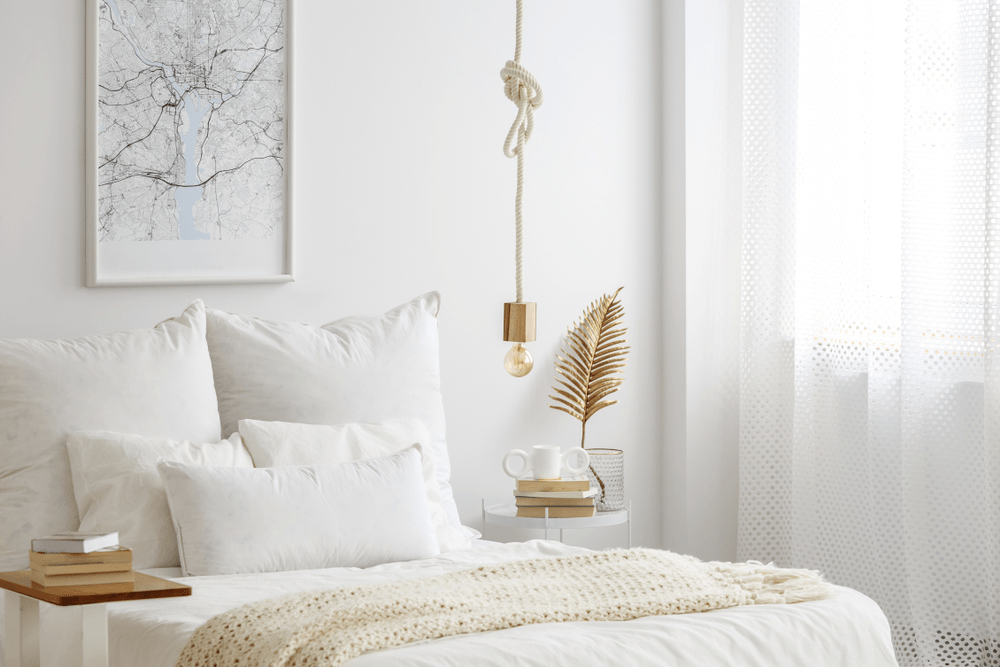 7. Houseplants Upon Houseplants — When you're stuck inside, it's a good idea to fill your space with natural elements — natural lighting, wood, landscape artwork, etc. — so it's no surprise that houseplants have seen a huge surge during quarantine. The green interior trend not only helps us feel more in touch with nature when we're feeling trapped indoors, but also gives us the deep joy and satisfaction of keeping a living thing alive. Because of this, plant hangers and purpose-built shelving have exploded.
8. Seeking Stylish Storage Solutions — During the early months of the pandemic, many of us dealt with our worry and anxiety by doing the only thing that actually helped us feel in control — cleaning and organizing. As a result, there was a big shift in focus to stylish and sensible storage options, including built-in bookshelves, closet rebuilds and new pantries. We don't know for sure, but we have to imagine that Marie Kondo gained plenty of new devotees in the past year!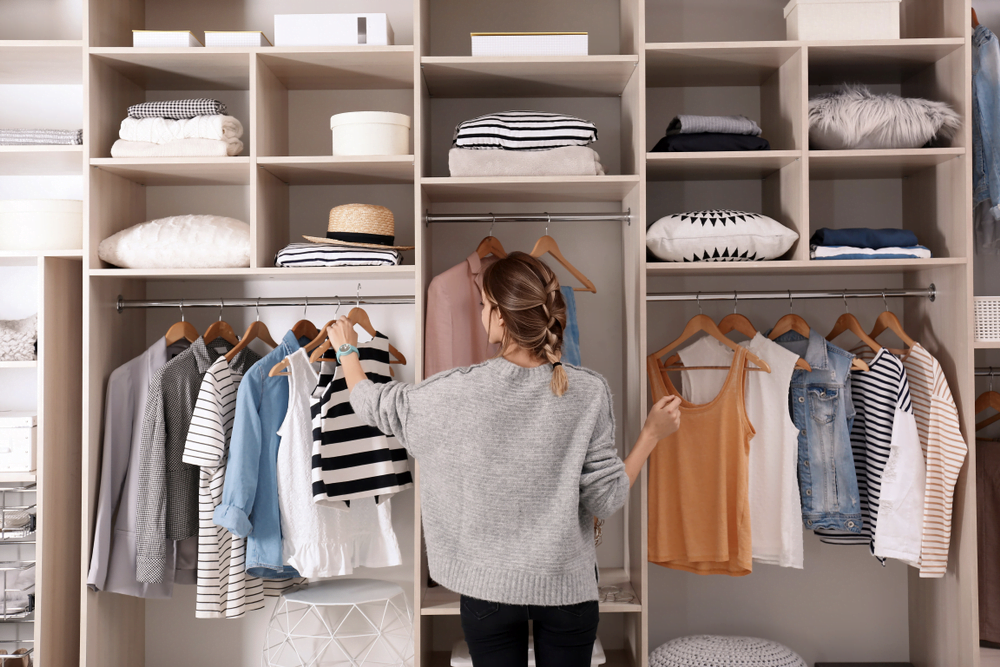 9. Cooking Up Kitchen Upgrades — After we got done purging and reorganizing all of our belongings, humanity as a whole collectively began cooking and baking. Naturally, this pushed many homeowners to finally take the plunge on a few of those big and small kitchen upgrades they had been thinking about for years. In the kitchen and dining room, the focus on décor shifted from hosting and entertaining to serious cooking and organization. Where it was once all about aesthetics, the kitchen has gone back to a place of work, with reliable new appliances and roomy cabinets for the necessary implements.
Although it has been devastating, there is one minor consolation to the COVID-19 pandemic — it has encouraged us all to take a moment and observe (read: obsess over) our immediate surroundings. As a result, millions of people have created warmer, comfier and happier spaces at home, and that's never a bad thing. Indeed, it may be one of the few good things to come from a horrible situation.