The video games world has a lot of technological advancements already. In this world now, a lot of games have been launched and they have very attractive infrastructure that can catch anyone's heart. Disc Golf is one of the best games and full of fun lawn sports that has ever been created in history.
It is a very amazing game and the best time pass thing if you have kids and friends around. It has been observed that many games in different contexts have been created, however on Disc Golf & Frisbee, you may not find a lot of games. This is very unfortunate. However, you still have some games on this that are amazing and well maintained for entertainment purposes.
We are still waiting for some more modern games on modern gaming consoles like Xbox One, PS4, and on Switch too. If you are looking for an amazing and the best Golf Disc & Frisbee game, this article is especially for you. Here all your searches will come to an end as you will get a complete list of the best and most played popular games.
Please read this article till the end so that you will not lose a chance of knowing the best games for you. I am also a huge fan of these Golf Disc & Frisbee games, so I have chosen the most interesting ones here and I have played almost all the games based on this. So, here we go with the best ultimate Frisbee disc games here.
Windjammers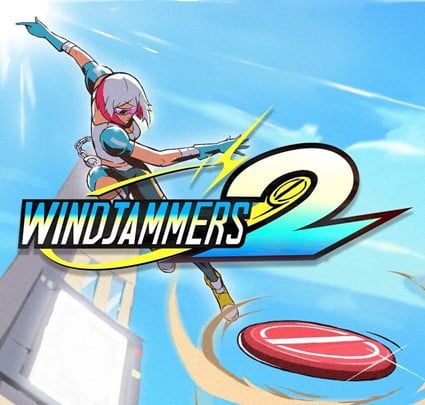 This game is number one for me and it is available to play on PS4, PS Vita, and Arcade as well. Windjammers is an amazing game however at the first sight, it may seem to be an outdated game to you. However, when you play it, you will be addicted to it as it is so interesting. It was released in 1994 and it has graphics and infrastructure like a cross between an extreme style of Tennis, Frisbee all rolled up into one. When it was launched, it was released in the Arcade version only. Nowadays, it has been advancing to the new gaming consoles like PS4 and PS Vita as well.
There are a lot of tricks and facts that you need to know about this game as it seems to be easy to you because of simple controls however, they are very hard to master at the same time. There are a few main components of this game that include timing, knowing how to move, how to catch, and what speed you should use to throw the disc. If you master these components, then you will be the king of this game.
In this game, you will see a total of 6 characters from which you need to choose yours as per your interest. You will also get a few bonus rounds in the game where you can learn new skills. So, it is a fast-paced Frisbee game that you will like for sure, and for me it will be number one till a new game will be launched in the future with some advancement.
Disc Jam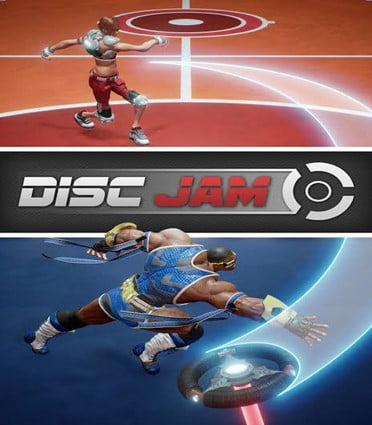 Disc Jammer is available to play on PS4, PC, and Switch as well. It is somewhat more advanced to Windjammers. It has better graphics, and it is a more lovable game in some areas. It has a competitive online play that is very nice with this game. If you master slide throws and power throws, then this game will be very much interesting, and you need to spend time on it to master these skills. It has a superb point achieving technique and according to which, you need to have the longer rallies stay alive and this way your points treasure will be continuously increasing. There is just one drawback that I noticed in this game, if the court would have been small then it would be nice. In this game, you will find a lot of character and disc customization options. You can play it online and with your local friend as well.
Wii Sports Resort- Frisbee Golf (Wii)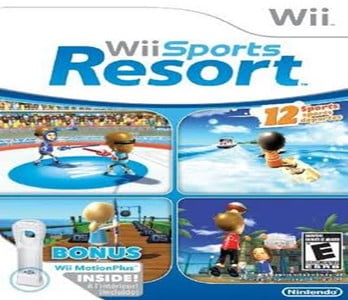 Wii Sports Resort is a superb game that showcases great graphics and interesting gameplay. When you use the Wii motion controls, they are so accurate and fun that you will feel addicted to this game for sure. The rules of this game are simple, and you just need to throw the frisbee in the circle. You will feel good when you play this game online or with your local friends. When you throw a long Eagle, it will look so superb. You may be disappointed with Graphics however, overall, this game is fun.
Stickman Disc Golf Battle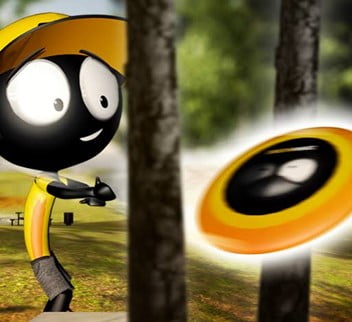 The Stickman Disc Golf Battle game is an interesting game with a lot of features. It has online game access as well as offline players' battle versions. Both are very superb and full of fun. This game is available to play free of cost however, you can also purchase small upgrades of discs, characters, etc. They are optional so it will be on you if you want to do that. If you will not purchase anything, then it will also be fine as you play, you will be able to achieve a lot free of cost. You can invite your friends to play with you and you can also play tournaments to earn a lot of game money to upgrade the items in it.
Disc Golf Game
This game is available on Android as well as on IOS. It has interesting and easy controls. However, they are a little hard to master.
The best part of this game is that the developer has added real Frisbee names in this game to give it a real version. It is an offline game however if it would have been an online play then it would be a little more interesting. Except for this, it is a good game to play.
Select yours and let us know which one you like the most!