It's not hard to see why so many people flock to the City of Angels. Beautiful weather year-round, an abundance of culture and a seemingly endless array of leisure activities are just a few of the amenities Los Angeles has to offer. Additionally, as the showbiz capitol of the world, L.A. is among the best places for people who work in creative fields. However, if you've spent little to no time in Los Angeles prior to making your big move, there are a number of things you'll need to know before becoming an official Angelino. Anyone who will soon be charting a course for L.A. will be well-served by the following pointers.
Find Outside Storage Solutions
If you've never lived in a large city, you're liable to experience some degree of sticker shock upon perusing L.A.'s rental rates. While not as pricey as New York or San Francisco, Los Angeles rents aren't exactly cheap. So, unless you're independently wealthy or have a high-paying job lined up, you may have to make some compromises in the size department. A house, condo or apartment that meets your desired space requirements may simply be out of your price range at the present time. This means that if you're moving to L.A. with a fair number of large possessions, it may be necessary to seek out outside storage solutions and if you are looking for some place for your garden then you may have to adjust with the diy tower garden like things.
Fortunately, if you're on the hunt for affordable storage in Los Angeles, you should have no problem finding an abundance of options within your price range. A secure storage facility will ensure that you have a safe place to house items for which your residence lacks sufficient space like heavy machines which includes best zero turn mowers which you use occasionally. As an added bonus, renting out a roomy storage unit will help you avoid cluttering up your home with smaller items for which you have no immediate use but still wish to hang onto.
Procure a Vehicle
If New York City is your primary frame of reference for major metropolises, you'd be forgiven for thinking you won't need a car in Los Angeles. After all, NYC is a city that's designed for walking and public transit. No matter where you're hoping to go, odds are you can reach your destination in an expedient fashion by using your feet or hopping on a bus or subway. To call the situation different in Los Angeles would be an understatement. While the city does have a fairly robust public transit system, L.A. isn't really designed to be traversed on foot or via public transportation.
The general layout of Los Angeles practically demands that residents own vehicles to get anywhere in a timely manner. Although some Angelinos are able to get by without cars, your life in L.A. will be a lot easier if you have one. That being the case, it's generally a good idea to procure a vehicle in advance of your big move. While this may represent a large investment, many longtime residents will agree that it's a worthwhile one.
Adjust Your Schedule Accordingly
If you've spent most of your life in small towns or mid-sized cities, you're likely unaccustomed to the type of traffic you'll face in L.A. If there's one thing every Angelino can agree on, it's that Los Angeles traffic is an absolute nightmare. Since the city is designed to be driven and the vast majority of residents own vehicles, many streets, roads and highways exist in a perpetual state of congestion. As such, it's recommended that you give yourself extra time, regardless of where you're driving. For example, if you live a fair distance from your place of business, traffic conditions may demand that you start getting up earlier and leaving for work much sooner than you ordinarily would.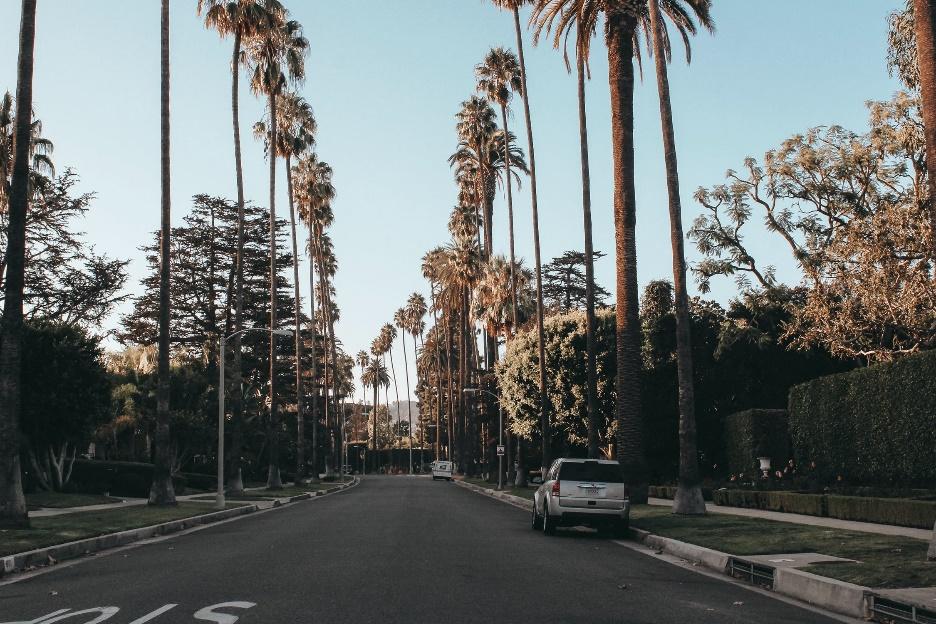 Los Angeles is among the fastest growing cities in the U.S., and frankly, it's fairly easy to see why. If you work in a creative field – or aspire to work in one – L.A. is one of the best places in the country to make your professional dreams a reality. Alternatively, if you simply wish to live in a city with gorgeous weather and plenty to do, the City of Angels should be able to check all your boxes. If you'll soon be calling Los Angeles home, putting the previously discussed pointers to good use can help ensure a smooth transition process.