With continuously rising prices of properties, people prefer to buy homes with a small space for the garden. Not only for homeowners, but small gardens can also be challenging for urban gardeners. Space some people also prefer creating a small garden in their enclosed patio and balconies.
If you have a small garden, you need to make the best use of available space, whether you want flowers, vegetables, or evergreen plants. Turning a small Garden into a sufficient space can be quite challenging but not impossible. Let us explore some tips to convert a small garden into a self-sufficient space.
Know about your space
For any types of plants to grow and survive, you should know the conditions of your garden. The plants will grow and survive only if they get the right conditions for growth. Does your garden receive enough sunlight in winters? Some Gardens are covered in Shade due to trees or an adjacent building that may not be suitable for plant growth. Inspecting your garden space for such things will help you choose the right plants that can grow there.
Hanging pots
When you have a small space for your garden, using hanging pots can be a great idea. You can erect some wooden bars and metal chains to support the Hanging pots. Even if you are not a DIYer, you can get it done by a carpenter. Installing hanging pots can help you to save space in your garden.
Go vertical
To save space in your garden, you can create a wall Garden or a diy tower garden to utilize the vertical space. It needs nothing but installing some sports on the walls and putting the plants in the pots. Make sure you leave sufficient space between the pots so that plants can grow. However, you need to water the plants regularly, even though watering them on a vertical wall requires more effort than water in the plants on the ground.
Raised container garden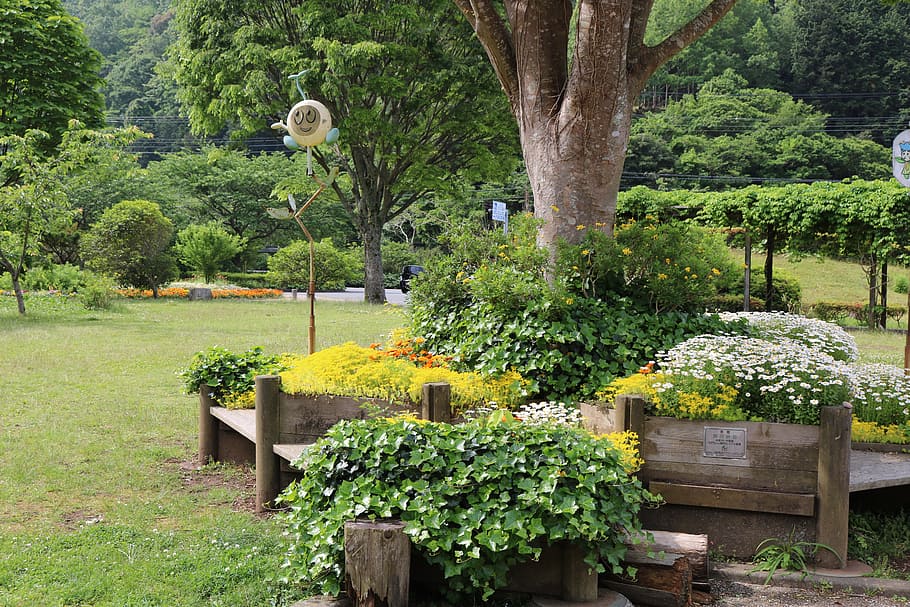 Creating a raised container garden can be a great idea for landscape owners who are short on space. To create a raised container garden, you need to create some wooden tables. You can hire a carpenter to construct tables or buy them from Store sailing landscaping products. As the availability of search products is fewer, it is best to hire a carpenter to create wooden tables for your plants. By using these raised containers with the help of wooden tables, you can save space in your garden.
Create a wormery
Worms can turn any organic waste such as fruit and vegetable peels, plant leaves, and kitchen waste into valuable compost. The population of worms can increase rapidly under favorable conditions. You can create a wormery in a container and put your kitchen and garden waste in it to make it turn it into fertile compost for your garden. You don't need to wait for earthworms or visit the market for organic compost. Make your own compost to nourish your garden without spending money.
Collect Rainwater
To make your garden self-sufficient, you should have an irrigation system that can use natural water. Installing water butts in your garden is one of the ways to collect rainwater for irrigation. The method is especially useful in areas where there is a scarcity of water. So, you can make use of water butts to collect the rainwater for your garden. You can use a mono pump to deliver the collected rainwater to your plants. The primary benefit of rainwater is that it is fresh and does not contain any harmful chemicals that make it perfect for plants' growth.
The Irrigation Shop offers premium quality mono pumps and irrigation products in Queensland. If you are located in Queensland or its neighborhood, you can visit their store to buy irrigation products for your garden. They also offer installation services for your irrigation system.
Grow vegetables in your garden
Even if you have a small space, you can grow vegetables in your garden. You can grow vegetables in raised bed crate pallets, polytunnels as well as hanging baskets. Growing vegetables in such types of planters are better than growing them in the garden as you can choose the right quality of soil and have better drainage for vegetable plants. Lettuce, cucumber, tomatoes, ladyfingers, and cabbages are some simple vegetables to grow in your planter garden.
Final Words
These were some tips for turning your small garden into a self-sufficient space. However, these are only a handful of tips for your garden. You can do much like installing bird boxes to offer shelter to wildlife and make use of unused items in your house in your garden. Following these tips, you can create a low maintenance garden that not only offers you vegetables but also enhances the value of your property.