It is absolutely impossible to answer the question what front entry doors are the best fit for a private house. Many factors should be considered: financial opportunities of the customer, his preferences, building features of the house and climate conditions. However, there are few basic requirements to be taken into сconsideration, which will help to create not only a fortress out of your house, but let the entry door become a true business card of your property. The main requirements are: safety, protection from cold, and being convenient in handling.
Different materials have their advantages and disadvantages, and we are here to speak about three main types entry doors: wood, metal and metal-plastic.
Wooden doors, produced from natural wood and according to the latest technologies, occupy leading position on the market. Their main advantages are:
only ecologically clean product is used in production;
this type possesses high sound isolation and heat insulation abilities;
unique style as per customer's design is a real decoration of the building.
Quality and durability of canvas depends not only on technological process but also on type of the wood species used. There are many gate ideas to choose from. The last differ in density and the type of processing technique to be applied. The manufacturing process is to be carried out in modern production facility and in compliance with all technologies for working with wood, including quality grinding and painting. Wood species that are recommended for entry doors are: oak, ash, larch and walnut. The production time for a quality leaf can occupy few months. In a result, you receive a product that will serve for decades.
Mass-market options are not usually the best. To receive the best door, you should order it at manufacturing site according to your specific design. Custom-made products provide a choice (design, shape, finish type), and also guarantee the quality of outcome product. All finished products are coated with a varnish. This is done for the sake of their durability, to emphasize the unique texture of wood, and also to protect against environmental influences and deformation. Only the best wood species are used in entry doors manufacturing process, treated with antiseptic methods to protect canvas against rotting.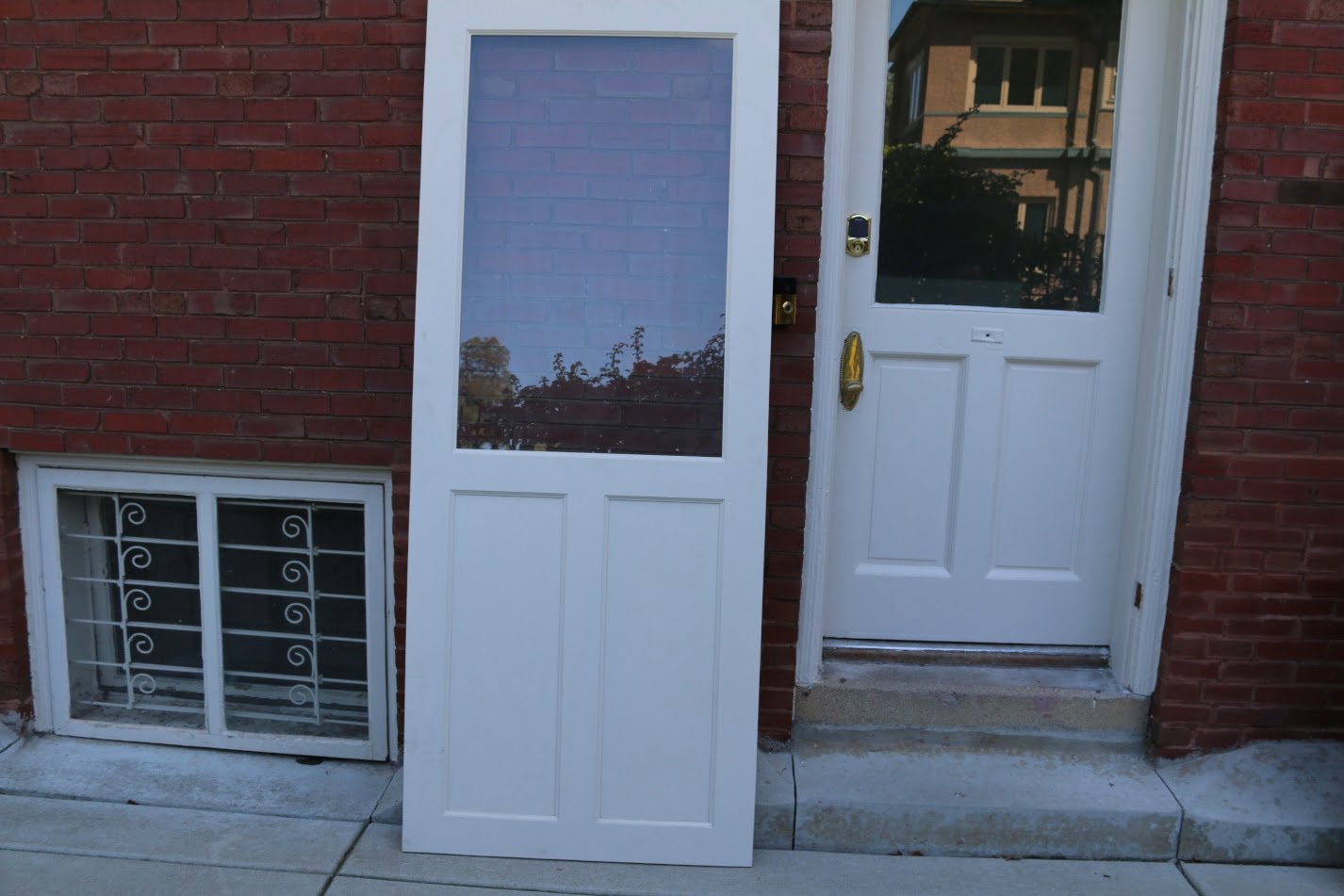 The options are usually ordered at different styles (classic, modern, palace style, etc) and complexity:
standard rectangular;
arch;
with blind leaves or pieces of glass;
with carvings and frames.
You must be prepared that wooden entry doors are not cheap, and the price usually depends on:
material. Elite options are usually more expensive, have significant difference in appearance and performance;
type of door leaf: solid one will cost more than a paneled canvas;
material processing method. Proper natural drying of the wood is essential in here.
fittings and decorative elements. Wooden door is heavy, therefore it should have good hinges and other quality fittings. Additional decorative elements, such as pieces of glass, carvings, etc, will cost more.
In order for the product to serve as long as possible it needs not only the right choice of wood, but the right maintenance. Apex Window Werks technicians know how to protect the wood canvas from external influences. Any least spot of rotting or other deformation should be a sign to call our company. Wood requires regular protection from outside influence, and should be performed only with the help of special means. Considering that doors made of solid wood have a large weight, it is necessary to ensure proper care for hinges, locks, and fittings. If you are about to make your own design then you should opt for log splitter rental to save the extra maintenance cost. Making your own gate with a bit of care and maintenance this will extend its life.
Metal and metal-plastic doors
Many customers choose metal and metal-plastic entry doors, considering them more durable and reliable.
The thicker the steel sheet in metal options is the stronger and tougher the door is. The structure is reinforced with metal stiffeners from the inside. Ice and frost appearance on the metal sheet is a common thing. Therefore, to keep the inside premise secure from cold, the door is additionally insulated with mineral wool or other specific material with low thermal conductivity. Make sure you ask the producer these questions.
Metal-plastic doors have good external appearance, durable, but not really solid to serve as entry doors. Their main advantage is being not exposed to condensate appearance as metal ones. The structures are usually strengthened by implementing metal reinforcing frame inside. This allows to equip the canvas with powerful hinges and reliable burglar-proof mechanisms. This door type is very tight, has good sound isolation and heat insulation abilities, resistant to external nature influences.
To summarize, every customer has his own specific needs and vision on the type of entry door he requests. Once the choice is taken, let our Apex Window Werks professionals maintain your solid entry door. This is your business card, that we will truly take care about. Trust us your wooden doors – real complements of your property.