With the things this year has brought together for us, nature is one of them. All the trendy and cool things may be inspired by nature and its impeccable beauty.
Terrariums are incredible home decor if you want to add a touch of nature to your house. Here we bring some cool terrarium ideas that are tiny, easy to make & maintain, and are just awesome.
1. Light Bulb Terrarium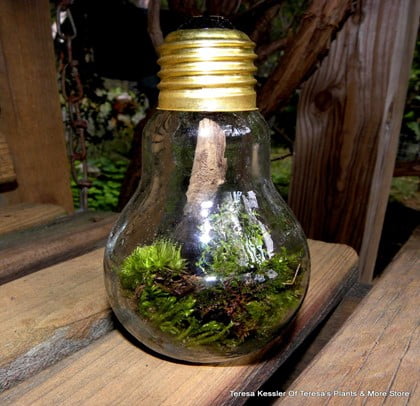 This tiny bulb terrarium looks elegant and will not be needing a lot of room too. You can do a couple of experiments before making it. It will be fun to choose the kind of small plants you would place inside, along with selecting different types of bulbs available. Make sure you do this carefully and remain cautious.
2. Mini Terrarium Necklace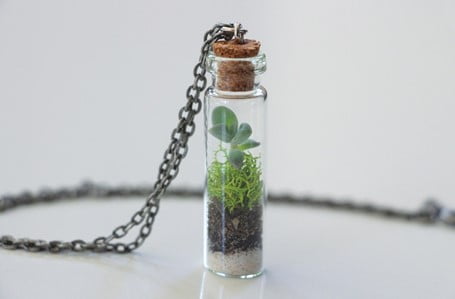 The amount of effort for making these adorable necklaces is least, yet the look they give you is breathtaking. Just stuff them with suitable little plants, sand, stones, anything else which would fit inside. A perfect necklace for couples to wear. Also, it would make a great gift for anyone and can be used at home for decoration too.
3. Coffee Pot Terrarium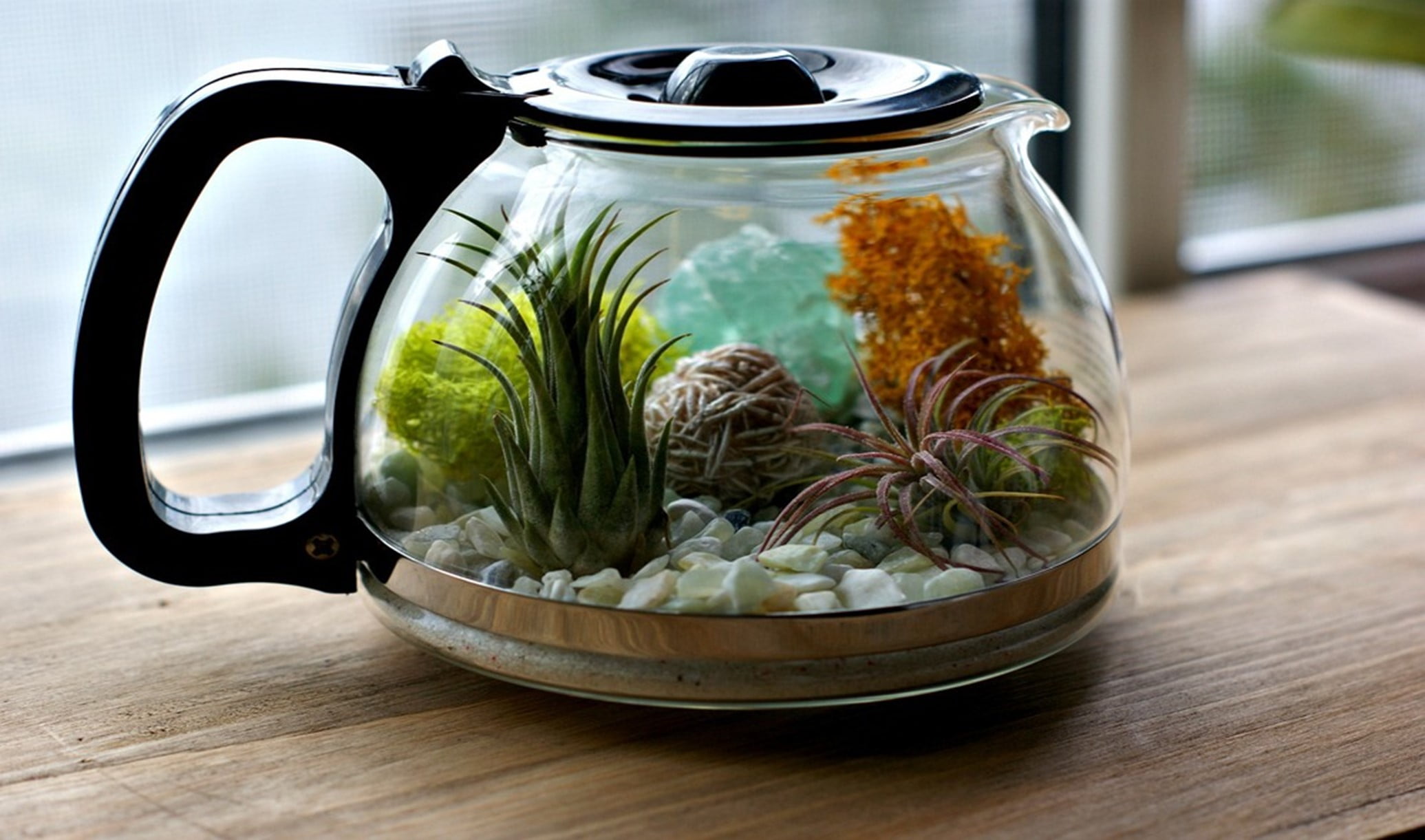 The coffee pot terrarium might get a little bigger, but it is worth it. The uniqueness in this terrarium is on another level. The amazing shape of the coffee pot will enhance the terrarium's overall look and make your guests exclaim 'WOAH' if you place it on the coffee table or any place. Make sure not to pour coffee into it unless you want some sandy coffee flavors.
4. Shot Glass Terrarium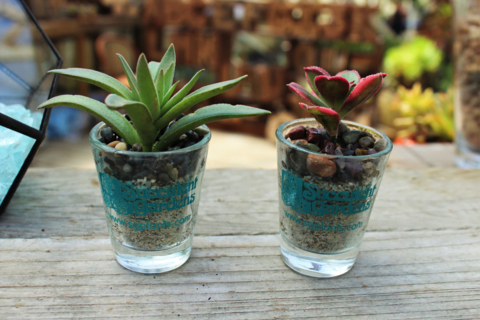 Fill up a shot glass with your favorite look of terrarium; they are speechless. You can do a lot of things with this type of terrarium idea; for instance, you can place them almost anywhere in the house, they will make one hell of a decoration. You can even give them to your friends, and we bet they will love them.
5. Eggshell Terrarium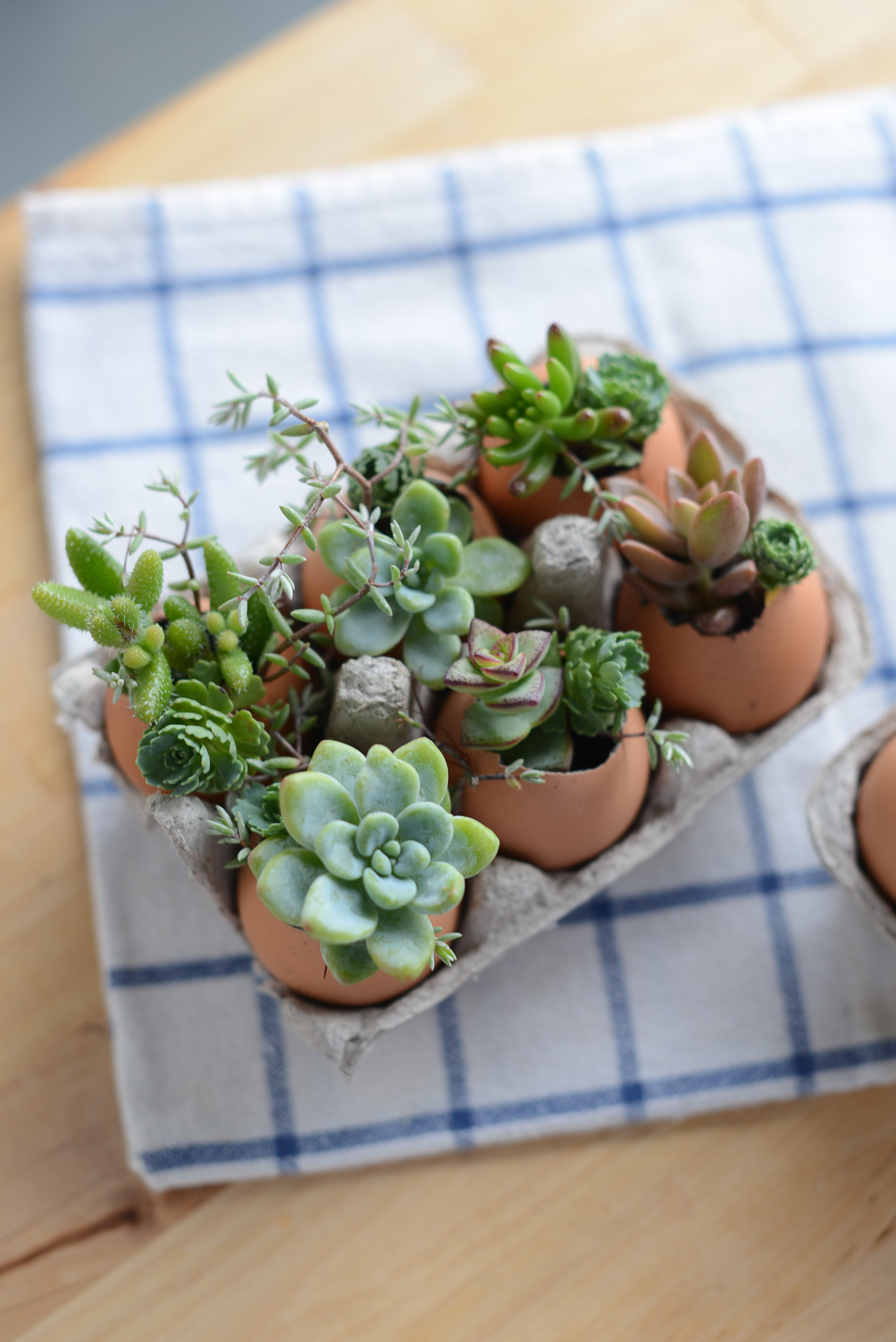 Look at this eggcellent terrarium idea. They look mesmerizing and seem fun to make. Do you have kids at home? They will surely enjoy making this terrarium with you. It is inexpensive to make and is very cool; you need a couple of eggshells, some dirt, and plants for it; you can even sow seeds like in this example here.
6. Mason Jar Terrarium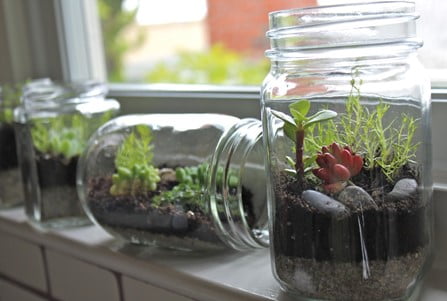 This one has my heart; I never thought that an empty jar could be turned into something like this. You do not need the actual mason jar for this terrarium idea, and any empty jar will work. For this terrarium, you can either keep the jar standing vertically and fill it up with different layers, or you can place it like it is shown in the image. They make a great addition to shelves.
No products found.
7. Fishbowl Terrarium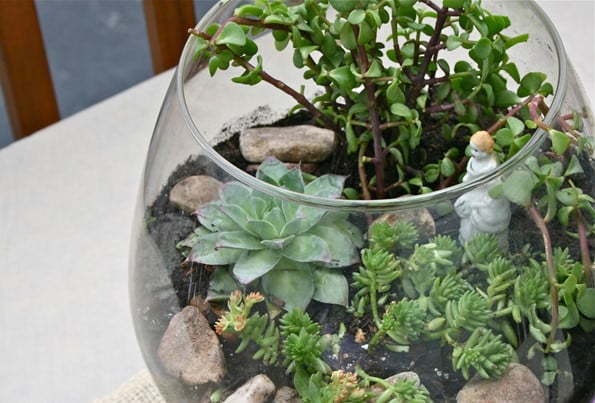 What a creative way to use an empty old fishbowl. They are not so big therefore they will be suitable for a coffee table or even on your work desk. You can use lots of moss in this idea, as they have used in the illustration, or you can use colorful gravel topped up with beautiful plants.
8. Recycled Soda Bottle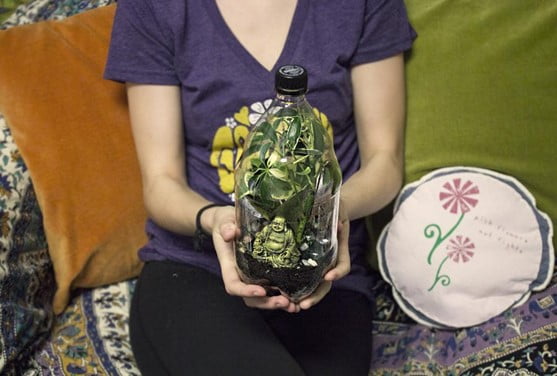 Have lots of empty soda bottles at home? Try this different recycled soda bottle terrarium idea. Honestly, we all should reduce waste and focus on recycling and reusing especially when it comes to plastic. This idea here does the same, and we appreciate that. It is a DIY and can be done in a couple of hours, and the result will surely look great.
For making this terrarium, you need a plastic bottle. The bottle can be of any size, and it depends on the space you've for placing this terrarium. Next, you need to cut the bottle in half then junk all the things you want inside. After that, tape the bottle together; it will look neat. There you've your recycled soda bottle terrarium ready.
9. Wine Glass Terrarium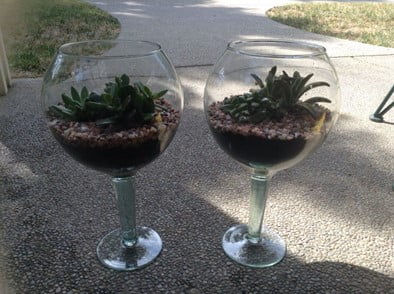 These terrarium ideas are running wild, first the shot glass, now the wine glasses. Making a terrarium out of wine glass has a lot of things that can be done. For instance, pour some colorful sand of your choice in the glass, next place cute little plants, and do not forget to add the adorable character of your choice like in the example above. If wine glass is not your thing, then go for whiskey glasses!
10. Succulent Sea Terrarium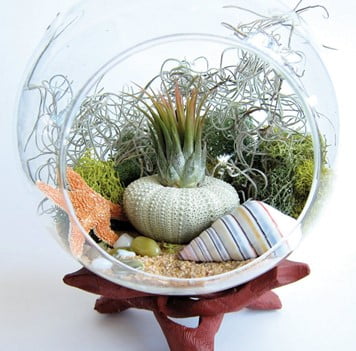 This terrarium idea is perfect for anyone who adores the sea. For this, you will require a glass container along with some succulent stones, colorful sand, and of course, water. You can mix up items of your choice for making your ideal succulent sea terrarium, and you can even add characters like Nemo from the movie Finding Nemo. A great item to add to your house.
11. Box Garden Terrarium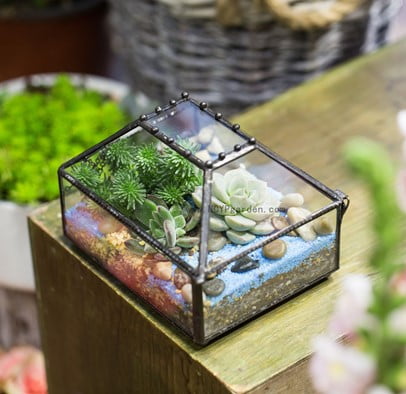 This box garden terrarium is cute and looks cool. You can do so many things with this tiny box, which can be placed almost anywhere in your house; it will only earn you compliments. The example here is interesting, and it has several types of small plants and sand added into the box to make it look great. You can try to add small cactus or other such plants too.
12. Flat Earth Terrarium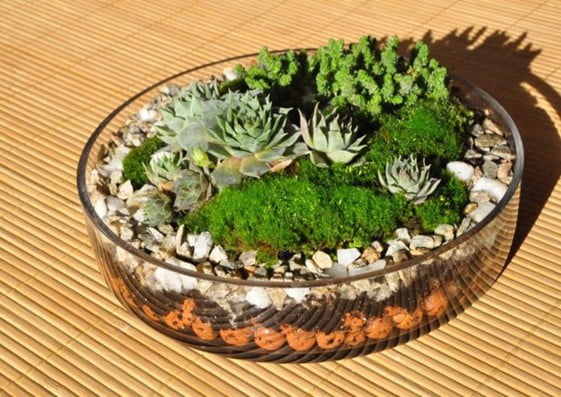 Whether the earth is flat or round is a topic of debate; let us focus on what we can make out of the flat earth. All you need is the container showcased above in the image. Add everything you can think of into the container, like water, sand, dirt, stones, grass, plants, and much more. It will truly look grand.
13. Coloured Water Terrarium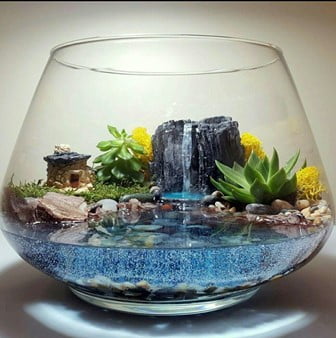 No words to describe the magnificence, idea, and art of this terrarium. The example of this terrarium is beautiful, and you can use any other type of container for this terrarium idea. Make sure it is transparent so that the water can be seen.
It can be positioned in the bathroom, living room, etc. You can put in any color of water, plant, and flower you would prefer.
All these terrarium ideas are DIY and can be done at home effortlessly using the lowest materials.
The outcome will honestly be promising, and I bet you will be delighted of yourself once you are done creating one of these. The result might not be exact to the pictures, but that is alright
So, which one did you like the most?