Some people who hose are needed for only those who have bigger houses with a big lawn, backyard, and own garden. But it is not the case. A hose is required for many works other than just watering the lawn.
Watering lawn, garden, washing sidewalks, cleaning vehicles, and many more. But most people use it for their lawn work, and hence it got linked to that work by people. If next time someone says that it is a tool for lawn work, you can tell them a few extra works, it can be used to do.
If used regularly and for a long time, a tool will surely going to get damaged or start to have problems. Therefore, a hose also starts having a problem, and its problem is termed as leaking.
People generally water their lawns and garden with a hose's help, but when they are done, they just left it here and there, and then it starts working improperly or doesn't work at all, people start blaming them. Therefore, if you will be doing lawn efficiently, make sure you store it well.
A hose will leak for sure, whether after a couple of years or a couple of days, but it will leak for sure. That is why we have come up with some easy and efficient solution to this problem of leaking.
We will discuss how to fix hose leak at the Spigot, the reasons behind the leakage, what parts of your hose is leaking and how to fix them accordingly, and the basic fixing techniques you should know to help the leaking hose.
How to Fix Hose Leak at Spigot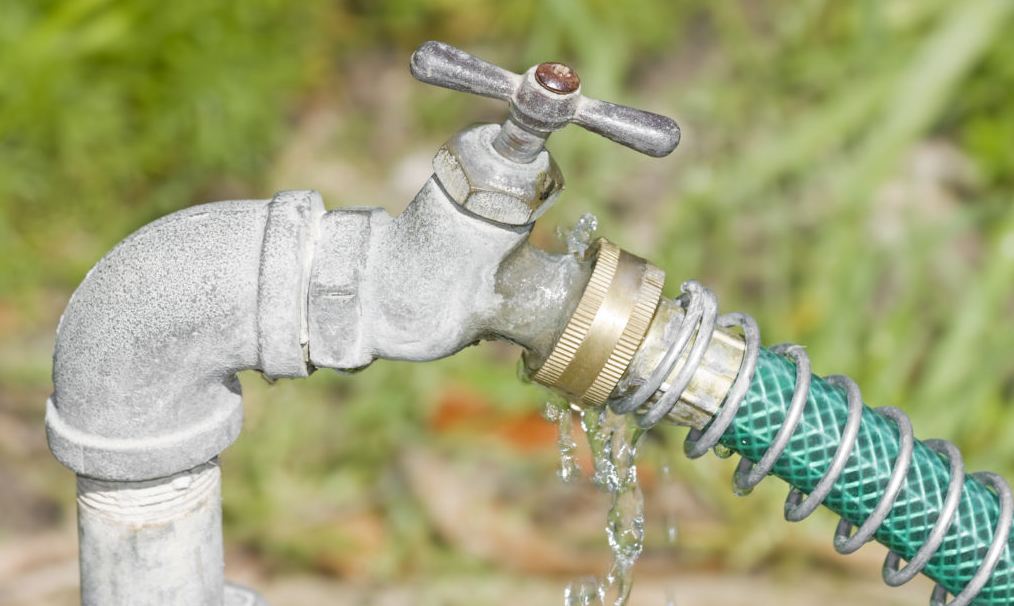 This is something that generally happens while tightening or loosening the nuts of your hose. Most of us must face this problem even at the time of installation as well. Now, you do not have to worry about it as we will tell you the easiest and effective way to fix the hose leak at the Spigot. Just follow these simple steps to fix your hose leak at Spigot.
1. Work on Packing Nut
This is something which can do your work easily. You must find the nut near the faucets, and if it is not there, then do not worry and try to find it. Once you get this, you will need a plier or a wrench to tighten up this nut. You are once done, check if the leakage is still there or not.
If the leakage is still there, then follow the steps mentioned below.
2. Stop the Water Supply
Without doing any further work, you have to stop the water flow. After stopping the water supply, you must clean the faucet neatly. This will prevent further errors which may occur in the next steps. Let the faucets dry and in between this time, make sure that Abba is here.
3. Disassembly
After draining the faucet, it is time to disassemble the handle assembly, or you can remove it from there. Use a wrench to rotate the faucet anticlockwise. Rotate it till you do not get the handle assembly in your hand.
4. Remove the Screw and Packing Washer
Once you are done with handle disassembly, you have to take out the packing but from the handle assembly and use pliers to take out the packing washer. You should know here that if you are not a veteran in fixing the leakage, then go to a hardware shop.
If the packing washer is damaged, it must be replaced and ensure that you get a perfect size not to end up ruining your hose.
5. Replace the Packing Washer
 After buying a new packing washer, place it carefully in the place and screw it in that place. Ensure that the nuts are tightened well, and the packing washer is fixed like it was before.
6. Reassemble the Handle
Like you have disassembled the handle, assemble it carefully and then out nut in the right manner and tighten it completely. Again, make sure that you do not tighten it extra or over the limit; otherwise, you will end up damaging the faucet and that packing washer as well. Therefore, be careful while tightening the nuts.
7. Restart the Water Supply
Once you are done with all these works, let the water run through them. You will be able to know your work results instantly and hope you will get a better and perfect result.
Do not be while doing it, and remember, working on it over their limit will eventually affect you and not them. So, be careful, and do your work calmly and peacefully.
What if Spigot is not the problem?
Well, there are many ways and means by which your hose can leak, and this same question also arises in our mind. Therefore, we have figured out the main sites of leaking and how to fix them separately and effectively.
In this section, rather than talking about ways to fix the hose leaking at Spigot only, we will take a more in-depth insight into the leaking problem.
1. Faucet
One of the most common sites of leaking. We are sure that you also have gone through this problem, which happens again and again. But we will give you the perfect way to fix it.
Once you get to know why it leaks, you will bring up its solution even by yourself.
As the problem is more common, the solution is also straightforward. You just must tighten the nut, and you will be ready to go again. Locate the faucet nut first and use pliers to loosen it. Let the water run through it, and then tighten up the nut so that you have better visuals of your result.
Remember, you must loosen up the nut and not have to take it out completely. If the problem persists, then you must check the washer. But we are sure that you will solve this faucet problem right after tightening the nut.
2. Fittings
Mistakes happen, and as we all are humans, we make mistakes, and there is no shame in admitting it. Leakage from fittings has two causes—first, bad fittings, and second, bad gaskets or rubber washers.
For bad fittings, you have to go through the fitting work again, which is quite bad and hence you should do a better fitting first so that you don't have to face the problem due to it as it Is more time-consuming it also takes money as well.
Bad gaskets are easy to replace, though. Use a flat-head screwdriver for popping it out from its place. If you have an extra gasket, then it is better; otherwise going and get one. Use a flat-head screwdriver again to put it in its place.
Push it securely and carefully. Now, tight up all the screws, assemble the hose, and then use it without worrying.
3. Hose End
A hose-end Is more vulnerable to get damage than a faucet. Why? Because when we use a hose, we move it freely and without any worries. We must know that we may damage the hose end if not handled or kept carefully. As the pressure is more at the end due to the pressure difference, we must handle it with care.
To fix this, you have two options. First, buy a new hose, and second, let us handle this for you. Buying an all-new hose will cost you a lot Of money, but you can get a new hose for just a fraction of its price literally. You just must cut out the hose from under the fittings and then buy a hose fitting repair kit to replace the ends.
4. Hose
A hose can be fixed easily but inky if it has one or two leaking areas. If it has more than that then it will be cheaper to buy the new hose and not use this technique, we are going to tell you now.
Remember, this will work only if you have one or two leaking sites. So, first, find the leaking sites, and after finding that spot cut your hose apart. Take this cut piece with you to a hardware store and ask for a hose mender of the same size.
These were some of the fundamental problems related to the leaking and the leading cause behind it. Not every time you have to look for hose leaking at Spigot as there are other places from where leaking can occur.
Therefore, in this article, we have described some of the bare spots of leakage with how to solve its options and fix hose leaking at the Spigot.
Conclusion
If you are using a tool that can be anything from a washing machine to a simple hose, you will undoubtedly face several problems related to them as well. This is your duty to handle them carefully and take care of it by giving them proper and regular maintenance.
We cannot just use it and then throw them here and there. If you are doing this and expecting them to work effectively, then you are mistaking. You must use them carefully, and when you are done working with them, you must store them in a suitable space.
Leaking's can be fixed quickly, but if you repeat your mistakes, then you may fall into some severe problems. Therefore, it is better to learn from your mistakes and never repeat them.
Leaking should not be there because water can ruin your tools and appliances by rusting them. Therefore, take care of them and store them properly.