Due to many people spending more time at home, hobbies like cooking and baking have exploded over the past year. Many people have turned to bake cookies, cakes, pies, and treats as a way to bring in some extra cash and make ends meet. Other people enjoy this classic pastime to get the kids in the kitchen and connect with family members.
Cookie Supplies are Affordable and Easy to Find
Making cookies is a budget-friendly activity that anyone can afford. All of the baking ingredients are cheap, and the non-edible supplies are reusable. For added convenience, those who need cookie decorating supplies can order them online and have them delivered right to their home. This means that a person will not have to leave their house to get the cookie cutters and supplies needed to bake cookies.
Basic Supplies Required for Making Cookies
People can make cookies with a few basic supplies. Again, none of the supplies will break the bank, and people can reuse many baking supplies multiple times. Below is a list of suggested supplies for those wanting to get into baking and decorating cookies:
Cookie recipes
Baking ingredients listed on recipes
A rolling pin
Cookie cutters
Food coloring
Sprinkles
Icing and frosting
A mixing bowl
A food mixer
Baking sheets
A reliable oven
Oven mitts
Measure cups and spoons
Cookie decorating tools
Bowl scraper
Icing mix
Popular Flavors of Cookies
Everyone loves cookies, especially when they are warm and straight from the oven. A good cookie recipe is a perfect place to start, as the recipe will list the exact ingredients and supplies needed. What are the most popular flavors of cookies? Common cookie flavors include:
Chocolate chip
Peanut butter
Oatmeal raisin
Classic sugar
Shortbread
Brownie cookies
Candy cookies
Gingerbread
Snickerdoodle
The above is not a complete list of flavors. There is no end to the options available today for cookies. Some bakers get super creative and even mix multiple flavors. What is the number one cookie flavor in the United States? According to polls, classic chocolate chip is America's all-time favorite cookie flavor. If you want to make fruit cookies, for instance, if you want to use apples, you can opt for an apple bonsai tree.
The Trick to Pretty Cookies
A naked cookie will taste good, but investing in cookie decorating supplies will have those delicious cookies looking as good as they taste. Think about the cookies found in gourmet bakeries. The cookies being sold by professionals are typically shaped perfectly, cut into fun shapes, frosted, colored, and/or sprinkled. While gourmet cookie companies often offer naked cookies, it is the decorated ones that customers are drawn to.
Frosting and Icing Cookies
While some bakers choose to make their frosting and icing from scratch, many choose to save time and go with icing mix. Often, a baker will just need to add water and stir to get fluffy and delicious icing using a mix. Once mixed, a baker can frost and ice cookies, cakes, and virtually any dessert they choose with the mixture.
Food Gel Coloring
Professional bakers use food gel coloring to add color to cookie dough, cake frosting, and cookie icing. Food gel coloring is available in a broad spectrum of colors. This is great for people who want to blend colors and create the perfect shade of cookie icing.
A benefit of using a gel is that the gels are easy to work with and can be less messy than liquid dyes. A baker also has more control over a gel. Food gels come in with easy-to-manage squeeze tubes with portion control caps. Those wanting to add color to their cookies and icings need to invest in food gel coloring products.
Cookie Sprinkles are Fun
Once the cookies are iced to perfection, many bakers jazz up their freshly decorated cookies with sprinkles. Sprinkles come in almost any color imaginable and are available in an assortment of shapes and sizes.
Sprinkles aren't just for cookies either. Many people use sprinkles on cakes, ice cream, sundaes, and more. How can a baker get their sprinkles in just the right spot? Sometimes the professionals use specialized tweezers to get a sprinkle exactly where they want it. The sprinkles are held in place by the icing.
Cookie Cutters Come in Every Shape Imaginable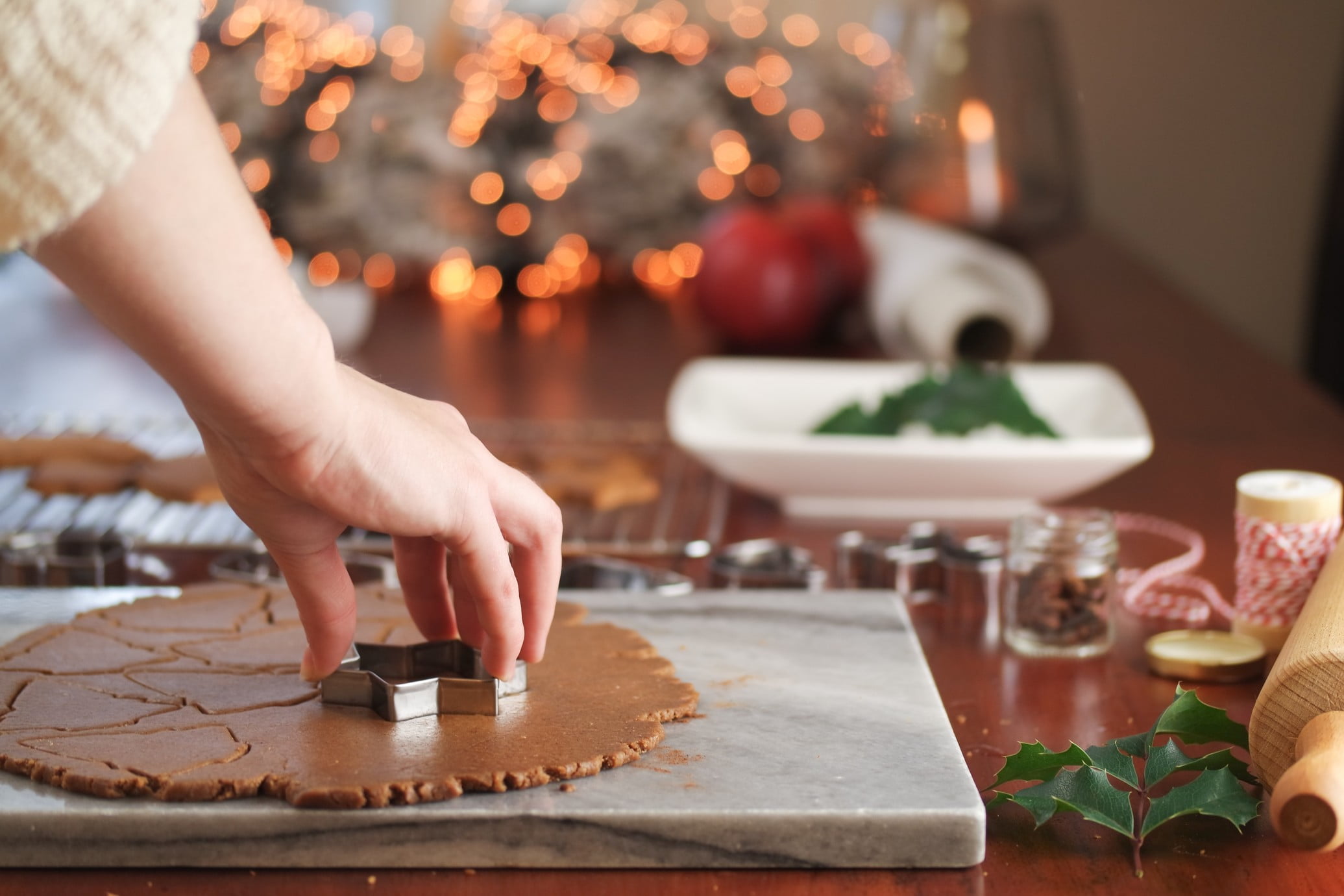 Those who want their cookies perfectly shaped or shaped into specific designs should look into cookie cutters. Cookie cutters come in every shape imaginable, from geometric options to animal shapes. If someone has a favorite hobby, animal, or food, they can likely find a cookie cutter that fits into that theme. Popular categories for cookie cutters include:
Animal shapes
Holiday-themed shapes
Special occasion shapes
Vehicle shapes
Basic geometric shapes
Mini shapes
People just getting started with baking should look into picking up a few basic shapes they will want to use until they grow their cookie-cutter collection. Some good basic cutters to start with include a heart, a circle, or a shape for an upcoming holiday. Even with a single cookie-cutter, a person can change their cookies and make them all unique using frostings, sprinkles, and gel food coloring.
Oven Temperature is Important
It is important to note the oven used can make a difference in how the cookies turn out. If a recipe calls for the oven to be heated to 425 degrees Fahrenheit, and the oven gets too warm, the cookies will turn out dry or burnt. If the oven says 425 degrees Fahrenheit, but the temperature is actually below that, it may take longer for the cookies to bake.
When it doubts, get an oven thermometer that checks the temperature in an oven. Once a baker knows if their oven is running hot or cool, they can make adjustments until the temperature is just right. It is also important to keep in mind that every time the oven door is opened, the temperature will drop. Try not to open the oven door unless necessary.
Baking cookies is a fun hobby that many people choose to turn into a career. Even the people who treat cookie baking as a hobby enjoy collecting accessories that go along with the hobby. Only basic baking skills are required, and these are skills that people can teach themselves and learn as they go while baking. Later they can give a committed space to it. It can be your enclosed porch or even an underground room that is being used as storage,