What are Solar Watches and How do they Work?
In terms of how a watch's movements work, there are now quite a few types. An afficionado or collector of watches might suggest a mechanical watch, powered by gears and hand-winding. A budget-savvy shopper might suggest a quartz watch for their enclosed patio, powered by battery. And if you want a combination of the old and the new, you might want an automatic or spring drive watch.
And now you can add environmentally friendly to your watch criteria! While solar technology is by no means new, solar watches are beginning to move from the niche to the everyday markets. A lot of this might have to do with their low environmental footprint-as opposed to chargeable and battery-operated watches-but it also has to do with a few other bonuses.
How do solar watches work?
Solar watches are typically powered by solar energy (sunlight), with some also using artificial light's energy. The light is taken in by a small cell under the dial which converts solar energy into electrical, and these cells also work as an energy storage device. The earliest solar watches began to surface in the 1970s and as watchmakers began to improve upon their solar watches, the timepieces became more and more appealing.
What Types of Solar Watches Can You Buy?
Solar-powered watches have come a long way since the 1970s and are now available from a huge variety of watchmakers, including the larger manufacturers and brands like Casio, Citizen, Seiko, Solios, and Garmin. Citizen has furthered the technology's innovation with their Eco-drive watches that can run on any light, not just solar. If you'd like to learn more about Eco-Drive, you can read more here from superwatches.com.
The solar variety of watches is wide, and you can find almost any type of watch with a solar counterpart. This include smartwatches, outdoor watches, or ones in more classic styles with traditional watch faces.
Examples of Market-leading Solar Watches
There are a growing number of brands getting into the solar watch business, meaning we now have a good variety of styles, types, and price ranges for these alternatives to the classic battery, and the newer USB-powered watches. Keep in mind that the more features you want in a watch, the faster you are to use up your cell's energy. Solar watches with more features then have usually shorter battery lives but higher prices.
Solios Solar Black – A perfect everyday watch
With a simple unisex design, and clean look, Solios' Solar Black can fit any outfit for anyone. On top of the look, the price also makes it an accessible solar watch for many budgets. Some noteworthy features on the Solar Black include water resistance up to 3 3 ATM, a scratch-resistant glass face, and a 6-month-long battery life.
Garmin fēnix® 6X Pro Solar Edition – A perfect outdoor watch for rugged adventures
This sturdy solar watch comes at a higher price point, but with all the extra features to match. It is a true outdoorsperson's watch with heart rater and blood-oxygen level monitoring, a running assistant, music storage, and the maps to over 2000 ski hills around the world. The solar cell on this can hold up to 24 days of battery life- and if you're outside all the time then you'll frequently be charging it anyways!
Citizen Eco-Drive CORSE – The most stylish solar watch
With a simple and classic design, and a mid-range price, the CORSO from Citizen is an excellent starter piece for the fashion-savvy, or someone wanting to build a collection. And since it utilizes the Citizen Eco-Drive technology, it is also a reliable accessory that can charge from ANY light source.
Read more solar watch reviews from superwatches.com.
The Advantages of Owning a Solar Watch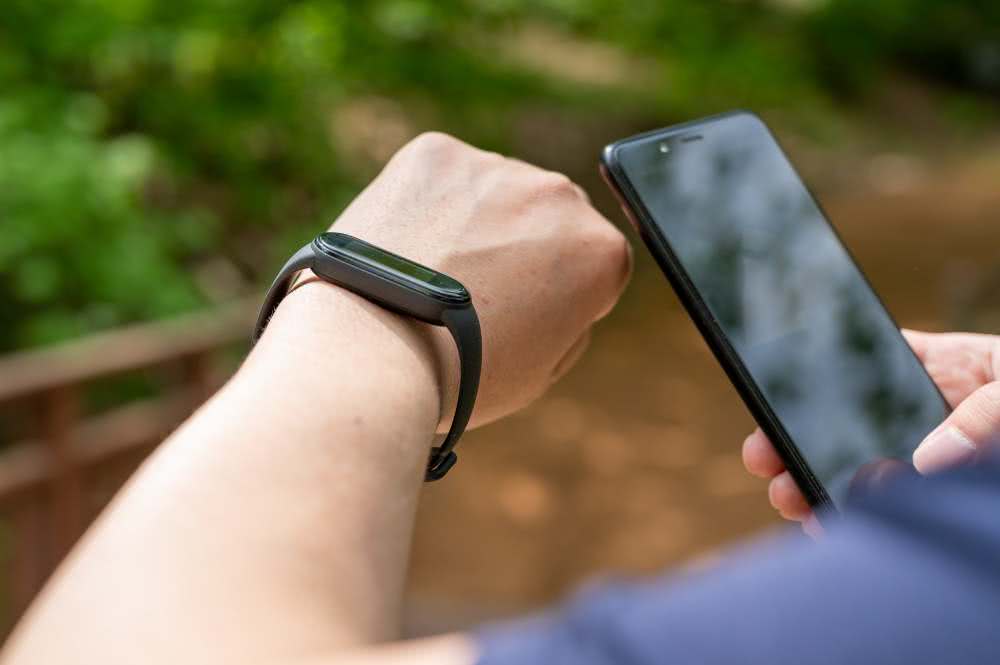 Environmentally friendly: unlike battery watches and health tracking watches with USB cables, a solar watch produces less waste. Your power source is now a seamless part of your watch, not an extra one.
Variety of type: Solar watches come in the same selections as most classic quartz and new smartwatches or fitness trackers that work while playing frisbee or any outdoor sport. All you need is a little light, and you can get all the same cool features like water resistance, fitness or health tracking, scratch resistance, or media and music storage.
Variety of design: Just like with the types of solar watches you can buy, there are so many different styles to choose from among a large group of watch brands.