Nowadays, the relationships between parents and teachers have been cut short as the work of a teacher and that of the parent is strictly specified in a child's educational journey. The role of a teacher is limited to education only, while that of parents is limited to behavior and attitude. This approach has created a rift between teachers and parents. If kids perform poorly, parents blame teachers, and likewise, if kids are undisciplined, teachers blame parents. Parents are unwilling to take time off their busy schedules to develop relationships with teachers, and teachers consult with family members only when a child is in trouble.
Home-school partnerships aim to enhance the collaboration and coordination between families and schools on key issues relevant to the child's education. For the partnership to last, both parties should be willing to sacrifice their time and communicate effectively. Parents and teachers should effectively take their roles to ensure significant academic progress in a child's education. So, below are some ways parents can help strengthen home-school partnerships.
Sufficient learning materials and resources for a kid
Explaining mathematics for kids can be a daunting experience, and the lessons offered by teachers might not be enough for the kids to grasp the concepts thoroughly. Parents should understand that teachers cater to many students and need help to meet the needs of each kid. This, parents should find alternative ways to help kids understand and grasp concepts. Other than using only the materials offered by the school, parents can enroll kids in extra tutoring sessions, purchase additional learning materials from math websites, or tutor kids in areas they are having difficulties with.
The role of teachers is to ensure that all students understand the concepts, but this is rather difficult since they are working with a diverse group of students with varying learning paces and are restricted by a set schedule. Therefore, parents can step in to help teachers ensure that kids have a smooth learning experience and ease the pressure on some students who cannot keep up with the fast-paced learners. After all, parents and teachers are working towards the same goal of ensuring that children have significant academic improvements.
Constant communication between parents and teachers
Parents should understand that their kids spend most of their time in school. This means that teachers know kids' behavior throughout the day. As a parent, you should not wait till your kids are in trouble to communicate with the teacher. Make an effort to know your child's progress in education, how they are coping with school life, their interactions with friends, and their overall behavior in school. Most parents are often surprised to know that the behavior of their kid in school and at home is entirely opposite. Children might be free and outspoken while in school in the presence of their friends and be introverts at home.
Such small bits of information can make you realize that some things at home make a kid uncomfortable expressing themselves, hence the quiet character. You also learn about the type of kids they are associating with and if they are a good or bad influence on your child. Constant communication will also help you know the areas your child is good at and those they are struggling with, and this way, you can find alternative ways to help them or ask for homeschool parents tips from the teachers.
Cooperation with educators for finding new teaching techniques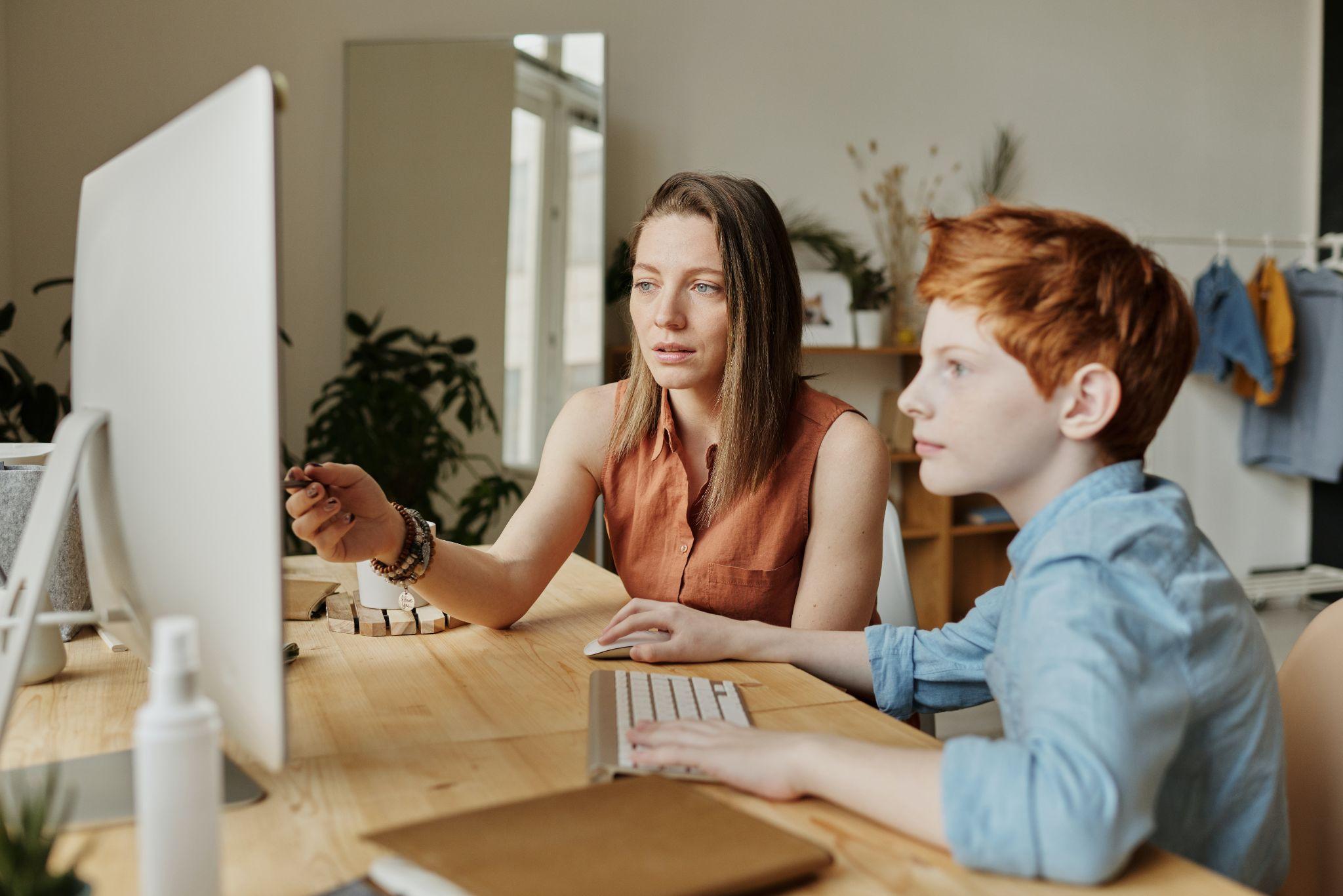 As the world continues developing and embracing technology, schools must adopt the same in their systems to produce tech-savvy students who can be competitive in the job market. Sometimes, it is hard for a student to interact with a technical device in class as a school may need more desktops for every student. It is essential for teachers and parents to collaborate and develop a solution to ensure that every kid has an opportunity to interact with such devices. Since some schools don't allow learners to bring gadgets to school, teachers can discuss with parents the ways how best learners can use the gadgets at home.
Education at home should not be limited to only enhancing behavior and attitude. Even though these two are essential in a child's life, a home also offers a good and comfortable learning environment since familiar faces surround the learner. If learning in class is unsuitable for your child, holding extra lessons at home might be effective.
School conferences and activities
It has become difficult for parents to attend school conferences and activities because most parents are caught up in their tight schedules. Most kids nowadays are brought up by nannies so that parents can work. It is okay to work since you need to provide a better future for the kids, but it is also essential to be available on their big days and spend time with them. This way, the child will feel valued, loved, and motivated to work harder and smarter to improve their academic performance.
By attending school conferences, parents can learn the inner workings of a school and how their kids are taken care of. They can also contribute and suggest areas they want changes made to fit their kids' needs. Parents can learn about the challenges and difficulties their kids are facing. This way, parents understand their kids better and provide solutions and learning materials customized to their needs.
Conclusion
The home-school partnership is a two-way road: parents and teachers should be willing to collaborate and create a working relationship for kids' sake. The experiences kids have at home and in school help shape youngsters' feeling of competency and self-worth. Home-school partnerships should not be limited by the artificial distinction made by society on the role of a teacher and that of the parent in the child's education. Children do not cease learning when they return home or forget about the importance of values and relationships once they enter the classroom.