Retaining walls are mainly used to bound two soils between two different terrain elevations.
When it comes to retaining residential walls, there are different materials to choose from.
In this guide, we will discuss the best four Retaining wall ideas along with their pros and cons.
If you are looking for some most common build materials, then this guide will be helpful for you.
Types of Retaining Wall Materials and Designs
1. Concrete Blocks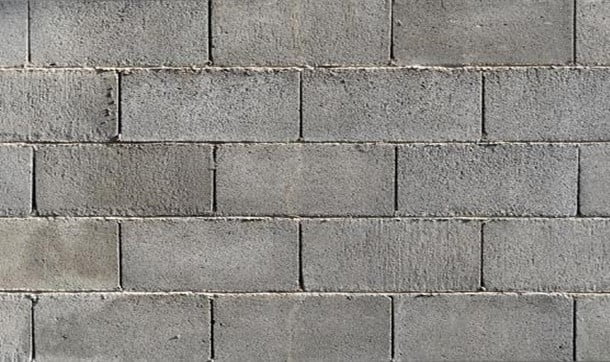 Concrete Blocks are considered one of the best and modern materials. They are produced artificially and come in different varieties to choose from. They are mostly designed to set on a gravel base and remain strong after applying pressure.
Pros:
They are very durable and can last up to a whole century.
They are available in different shape and sizes and can also be used to create curves.
Concrete Blocks are very easy to install.
They require very less maintenance.
Concrete Walls are Eco-friendly, and they do not emit any allergic or dangerous chemicals. 
Cons:
You should require Professional help to prevent some issues such as drainage and effective support.
Concrete Walls have a limited height of four feet, you cannot create taller walls.
It is very hard to replace if you want to add a new wall. 
Concrete Walls usually have fixed and balanced prices and costs between 1-3$.
2. Stone Veneer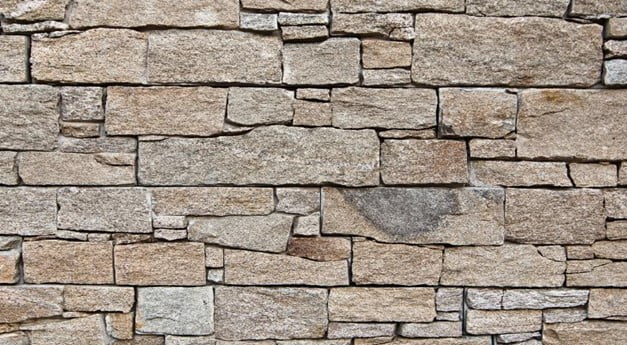 Stone Veneer is considered a protective material for the walls which is helpful in providing a stunning look to the wall. 
Pros:
Stone Veneer is a very powerful build material and is capable of lasting up to centuries. It does not fade or crack with time.
It is helpful in providing an amazing look to the walls.
Stone Veneers are very light in weight.
There is no fixed amount of height and width as they can be built in any thickness or height. 
Cons:
Stone Veneer is a little costly and not easily affordable. 
The price of Stone Veneer usually lies between $6 to $9 per square foot.
3. Brick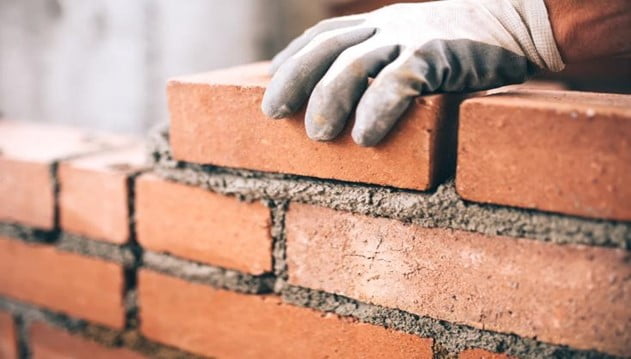 Brick is one of the most basic and popular building materials. Bricks provide a very warm and exciting look to the walls.
Pros:
Bricks require very low maintenance when compared to the other wall retailing ideas. You do not have to paint them too often.
Bricks are made up of eco-friendly materials and do not emit any harmful or chemical substance to nature.
Bricks are resistant to all the weather and cannot be easily damaged by dampness. Bricks are also resistant to heat and fire and do not support combustion.
Bricks are the most durable wall can easily withstand many years without getting damaged. 
Cons:
Bricks are somehow more costly than the others.
Bricks come in a limited range of colors and does not offer many varieties when compared to others.
They are heavy and you must take care while building a solid wall. 
 A Brick comes with a selling price of $340 and has a cost of $1.90 per square foot.
4. Wood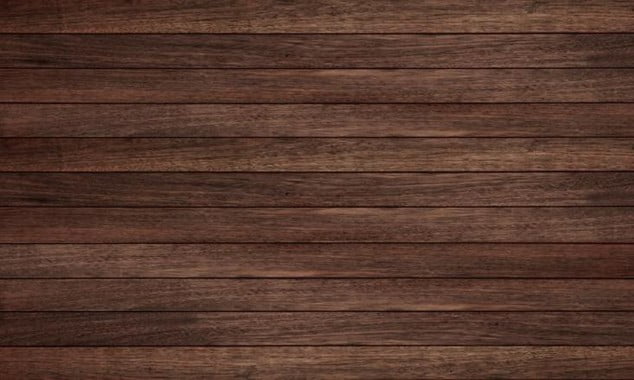 Wood is another natural material that shares the same quality as Bricks. It is helpful in proving a nostalgic wooden look and can easily be available. 
Pros:
Woods can provide a seamless look.
They are very cheap when compared to the others.
They are very easy to install and can also be installed using a DIY landscaping project.
Woods are very lightweight and can easily be moved from one place to another. 
Cons:
They have a limited lifespan of few years only.
They do not have massive strength and cannot be used in complex projects. 
Wood retaining walls have a fixed price of usually $15 per square foot.
Final Words
The Retaining Wall mainly depends upon your individual garden landscaping. It is better for you to choose the style which best matches your backyard. You do not have to be afraid of trying something new.
This is all about this guide. I hope that you find this guide helpful. If you have any other idea which you want to share with us, you can do it by commenting down below. We will love to hear them out.