Every day, much advancement takes place in the field of technology. Many new machines come up to decrease human efforts. Wood shredders and woodchippers are effective types of equipment designed to reduce wood waste and make disposal easier.
Dead tree trunks and branches often hamper site development and, wood shredders and chippers reduce them to chips to aid space configuration. These chips supply your garden with mulch and provide a softer base for the play areas. Thus, woodchippers and shredders are extremely useful to gardeners and landscape designers.
Though they look much similar, their way of operation is different. A wood chipper takes larger branches of wood and converts them into tiny chips. Alternatively, a wood shredder uses blunt blades to pull apart the wood and make it ready for compost. A chipper breaks down volumes of wood logs, while a shredder is more comfortable with leaves and softer garden residue.
Although these two pieces of equipment have quite a lot of stuff in common, you must know the differences before you conclude what is suitable for you and make a purchase. You can even rent them and try out the end experience yourself. Several questions might pop into your mind. What is better – a shredder or a chipper? How much does it cost to rent a wood chipper? And so on. In this article, let us find out the differences between a woodchipper and a wood shredder.
The Woodchipper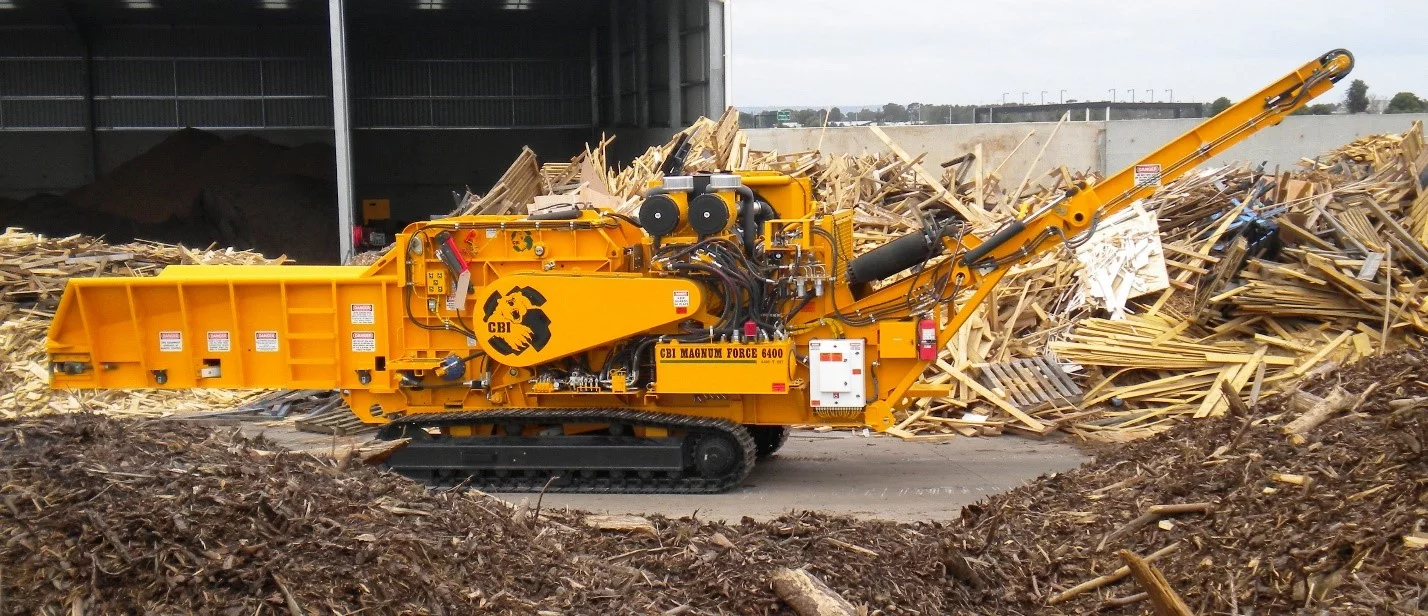 Want to reduce your voluminous tree branches, trunks, and logs to manageable prices? Well, a portable wood chipper with wheels may be the right choice for you. The anatomy of a wood chipper is pretty plain and function-oriented. It consists of a large chopper that takes in wood, a chute to throw off the chips and, a power supply. It also consists of a flywheel that rotates at a high velocity and reduces wood to meager flakes through the chute.
Woodchippers function to reduce masses of wood to refined smaller modules of logs. The equipment consisting of the hopper, chipper, collar, chute, and the collection bin is minimal and up to date. A chipper gets its power from an electrical supply or fossil fuel that rotates the pulley with speeds set at internal gears.
Blades of a chipper rotate at different velocities and chipping requirements to suit the purpose. Spread between chutes and converted to flakes, the wood goes in the collection bucket. As against a wood shredder, mulch is the side product in the wood chipper. Depending on the chipper model, you may even get the bark of wood logs as veneers. Additional chain adjustments need to fit in for this slicing.
No products found.
The Wood Shredder
Wood shredders are miniature woodchippers that have slightly blunt blades. Unlike chippers that process a hefty volume of wood, wood shredders process small chunks of organic material like leaves and branches to aid composting. Technically, though most of the anatomy remains the same, there are some minor differences. Wood shredders have two hoppers instead of one in the chipper and do not have a long chute. Moreover, it has vertical strings that run up to the central drum. 
Besides these minute differences, the internal parts of a chipper and shredder remain the same. A shredder, too, has a flywheel, just like the chipper. But the difference lies in the sharpness of the blade. A shredder's cutting tool is not at all sharp as that of a chipper. Moreover, there are blunt hammers to the opposite of the flywheels. Wood flakes go inside either through the bottom or side of the tool. 
Apart from this, wood shredders give the flexibility to decide the size of the output. The chipper does not provide this modulation. Unlike a chipper, mulch is the primary product obtained in a shredder. The process can effectively transition your backyard waste to floors for garden beds and compost.
GreatCircleUSA Wood Chipper Shredder Mulcher Heavy Duty Gas Powered 3 in 1 Multi-Function 3" Inch...
MULTI-FUNCTION CAPABILITY - This 3-in-1 Wood Chipper Shredder Mulcher design has a Reduction Ratio...
POWERFUL - This Chippers powerful recoil starting 7HP Horizontal 4-stroke Single Cylinder OHV Gas...
EFFICIENT DESIGN - Hookup your favorite: ATV, lawn mower or small tractor, for easy transportation...
SAFETY - Always operate according to directions outlined in the user manual, always wear the...
BEST APPLICATION - Use for Forestry, Gardens, Landscaping or Green Waste Recycling to chip tree...
Woodchipper Vs Wood Shredder
People find many similarities between chipping and shredding. However, the modus operandi of a chipper and shredder is very different. A chipper breaks down voluminous pieces while a shredder crushes them to make compost. The chipper works with logs, while a shredder uses organic debris.
A shredder helps to reduce the need and effort to burn, landfill, and throw away waste as it makes suitable mulch. About twelve bags of garden waste converts to one bag of landscaping mulch. The wood chipper gives the end-user small wooden chips, while the shredder gives compost. Let us compare some of the features.
The Engine Type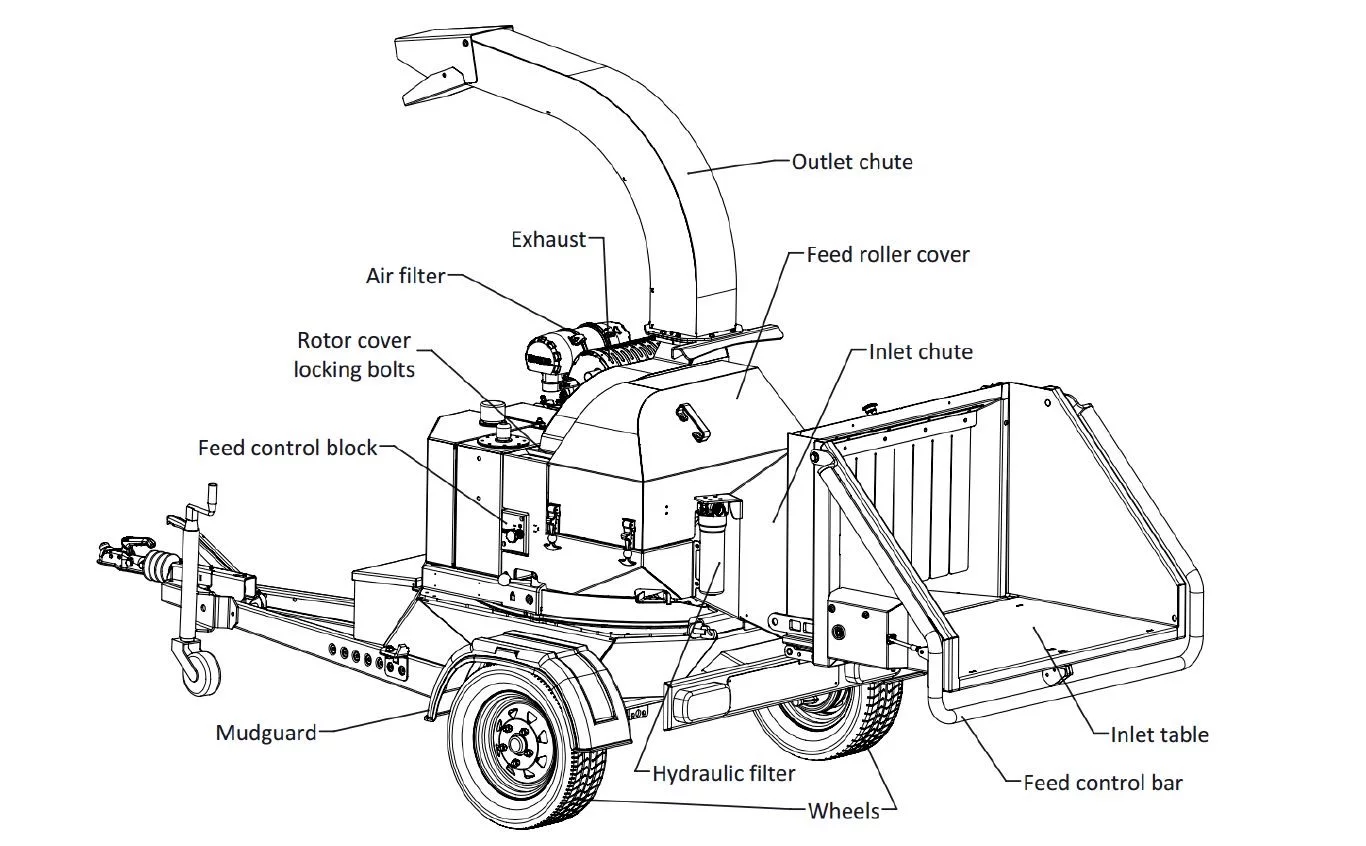 Both woodchippers and shredders have two types of engines – electric engines and gas-powered engines. If you want to save up on money and effort and are looking for a machine for your garden, an electric motor shredder might be perfect for you. However, if you have commercial and industrial usage, prefer a gas-powered chipper. It is not only well constructed but also suits the purpose.
The Blade Count
Woodchippers have more and sharper blades than a wood shredder. Tools help the extent of material reduction, guide the process and form the most crucial assembly. A woodchipper's blades are suitable to handle large waste volumes.
Vacuum Attachments
Shredders have more vacuums that reduce the consumption time effectively and ease the flow.
Reduction Ratio
The reduction ratio of the material decides the efficiency of the material. A woodchipper offers more reduction ratio than a wood shredder.
Conclusion
Wood chippers or wood shredders? The piece of equipment for your purchase depends on the area and type of work. If you have branches or wood in your project, use a chipper. If you have more landscaping waste, use a wood shredder. They both are very similar but have many differences that will play as a decider.