Your outdoor deck is an incredible place to chill and relieve tension, whether alone or with friends and family. Why not turn it into a more incredible space by installing a hot tub on it? For many people across the nation, a hot tub deck is a necessity. But installing it and taking care of the deck in the process, along with eliminating other problems, is a must. Here we will reveal everything that you need to know about hot tub decking before getting it.
Anti-Slip Deck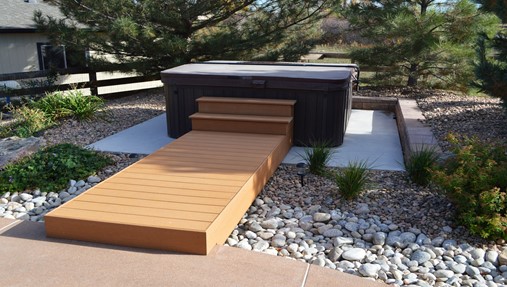 This is the thing you should, without any question, consider installing. Recently anti-slip decks are getting popular and are now widely utilized by hot tub owners. Installing an anti-slip deck around the hot tub and the house walkaway will decrease the odds of slipping and suffering injuries. As when you step out, your feet would be wet, and there are possibilities of slipping while walking on the deck; therefore this precaution is crucial if you are getting a hot tub.
Weight & Size
The weight of your hot tub relies upon its size and capacity to fit the number of persons inside.  Consider learning about the weight of your hot tub before buying or installing it, and this will help you determine if the deck you've is tough enough or you might be requiring another deck that can tolerate the weight of your hot tub.
Just like weight, size is also important. Imagine strolling out of your patio door and discovering little to no space, as your hot tub has covered it all, this way, and you will not be able to put any fixtures and outdoor furnishings like a couch, table, chair, etc. If you do not want that, then choose a hot tub that is smaller in size, thus providing you the needed outdoor available space.
Material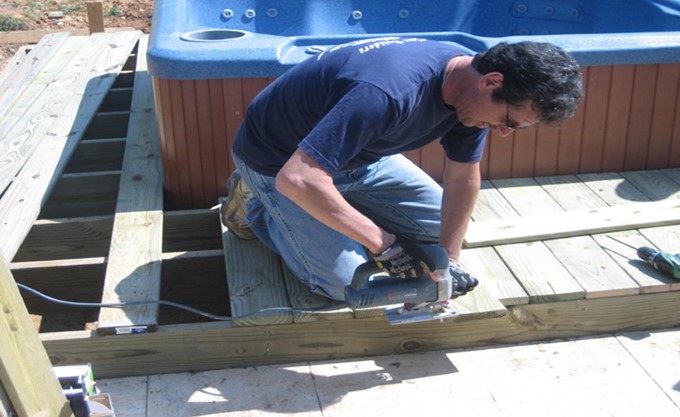 The material used for creating a hot tub deck should last for a good number of years. Materials like pressure-treated wood can last more than a decade, are recyclable, and not expensive. Western red cheddar wood will last for nearly 3 decades, is naturally insect and fungus repellent, and is worth looking at. Other materials such as Polymer and Synthetic Composite Decking Materials and Ipe wood can also be considered.
Individual decks can also be constructed to hold the weight of your hot tub. This will guarantee maximum safety, and you will not have to worry anymore. Although maintenance will be required, it will prolong the deck's life. A professional will help you with these when it comes to all the load and calculations.
Cost
In most cases, the cost is the ultimate deciding factor, but do not let high costs stop you from building your dream hot tub deck ideas. It can cost you a few thousand dollars; if that is out of your budget, then go for another hot tub deck idea, which is to install the hot tub into the deck. This way, you will save some cash and space too while still enjoying the hot tub. Sounds like a deal.
Water Source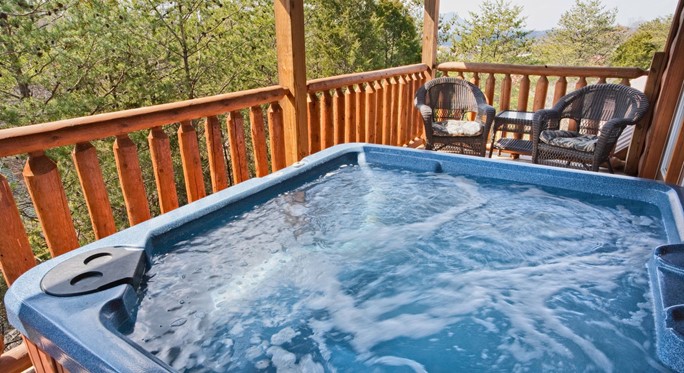 One more significant concern of yours should be the water source. After all, your hot tub is of no use without water; therefore, before you install it, make sure that your water source will be handily able to reach that spot. Not only that, but you will have to drain it too. So, do you have water nearby where you are planning to install the hot tub? Or the garden hose will have to be stretched up to it? Whatever it might, be prepared.
Location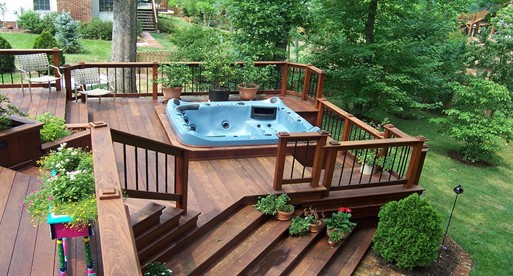 Everything is done and set; now the problem is where to install the hot tub? You might think there is no big deal in selecting a location for your hot tub deck, but you must keep certain things in mind though.
Remember that the hot tub is for the winter season; you will use it at that time. Hence, we advise you to fix it as close as possible to the patio door; the closer it will be, the more it will be utilized.
In winter, you will not have to grab your shovel to clear the path before entering the hot tub if you place it near the door. Also, you will save money by spending less on buying cable to supply the hot tub with power.
If you place it at some other part of the backyard, note that access to it cannot be done by strangers or passer-by, a fence or gate at your property perimeter will do the task of safekeeping.
Conclusion
A hot tub is a wonderful way of upgrading your deck space and making it more useful as well as beautiful. Your hot tub decking ideas can be turned into a success by carefulness, taking our guidance, and mostly by the consultation of a professional, you will have a new addition to your outdoor space to relax and chill out with special ones while enjoying the fresh air.